Disk Utility in Mac OS X enables performing various disk management tasks, including creating and managing partitions. However, it fails to perform tasks such as enlarging the boot volume by merging the free space available on the hard drive. In fact, Disk Utility fails to show the free space available or created after deleting a volume.
In addition, Disk utility fails to show the free space left on the hard drive after you created the required number of volumes. Stellar Partition Manager incorporates all such features that make it a better and preferred partition manager. Let us take a walk-through of comparison of both of these Mac OS X based partition managers.
Resize with Disk Utility
Even though hard drive partitioning is a complex task when it contains data, it becomes a child's play when you are supposed to do it on Mac OS X based computers. Well, you might know Intel-based Macs do allow repartitioning or resizing the drive partitions whenever required, keeping the data intact. However, there is a limit for resizing a partition, which is to the amount of the free space on it. Anyway, since you do not want to trouble your data, you will memorize it for sure.
On Mac OS X, you might be anytime in need for enlarging your boot volume for installing more applications or in a similar scenario. Intel-based Macs luckily allow doing this, but Disk Utility creates issues. You delete a volume on your Mac to merge the free space in its boot volume. However, Disk Utility does not list the free space along with other partitions under the Partition tab, and it is just like 'Lost'.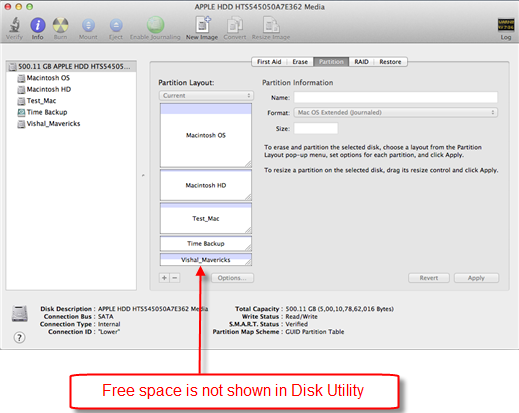 Read More