Data loss is a severe problem, which may occur at any moment. Whenever it's a file, picture, videos or a complete folder, losing your data may turn out to be a little frustrating; especially in the time of urgent need. There could be several circumstances under which you may lose access to your data, which includes,
Careless data transfer
Cleaning up the junk files from the device
Fixing any system error
While resetting the Windows system
After installing a problematic Windows update
Common Reasons for Data Loss
These are the everyday situations where you may end up losing access to your data. Other than this, there are some common reasons, which may cause you data loss. Some of them are as follows:
Accidental Deletion
Accidental deletion is one of the most common reasons for data loss. You may end up deleting your data under different situations, as discussed in this post. However, the deletion may take place under two categories, including:
A. Data deletion with 'Del' Key
When you mistakenly pressed 'Del' key to remove files and folders from your Windows system, the very first place you need to check is Recycle Bin. On using only 'Del' key, the file reaches the Recycle bin. You may check the bin and restore the files you want. However, the files will be deleted permanently from the bin after 30 days.
B. Data deletion with 'Shift + Del' Key
If you carelessly used 'Shift + Del' key to remove files, they are deleted permanently from your system or external storage device. You won't be able to find them in Recycle bin.
However, you may recover the permanently deleted or lost data using free data recovery software.
Drive Formatting
At times, you may encounter some errors messages such as Hard Drive that Won't Boot, Invalid media or Track 0 bad – disk unusable, New Hard Drive Not Showing Up, etc. The hard drive may also become inaccessible due to lack of drive letter. To fix such hard drive problems, you may have tried formatting the drive using File Explorer, Disk Management, or CHKDSK utility. No matter which method you have used to format the drive for fixing the error, you would end up losing data.  
Drive Corruption
Sometimes, the drive may get corrupted due to several reasons, including malware attack, corrupted system files, bad sectors on it. Due to corruption, the drive may become inaccessible along with the data stored on it.  You may even encounter errors such as 'The Disk Structure is Corrupted and Unreadable', 'Volume Does Not Contain a Recognized File System', etc.
Recover Data Using Stellar Data Recovery Software- One Solution for all data loss situations
Regardless of the reasons and the situations discussed in this post, you may recover lost or deleted data using a free data recovery software, such as Stellar Data Recovery Software. This do-it-yourself (DIY) software works in all data loss case scenarios such as accidental deletion, formatting, or corruption. It can retrieve all kinds of data, such as files, folders, photos, videos, and so on. It supports recovery from Windows PCs, laptops, and external storage devices, including HDDs, USB drives, SD cards, etc. Follow the given steps to recover data under different data loss situations.
a. Connect an external storage device to your system.
b. Download, install, and run Stellar Data Recovery on your PC or laptop.

c. Select 'Everything' or the type of data from 'Select What to Recover' screen, and click Next. (See Image 1)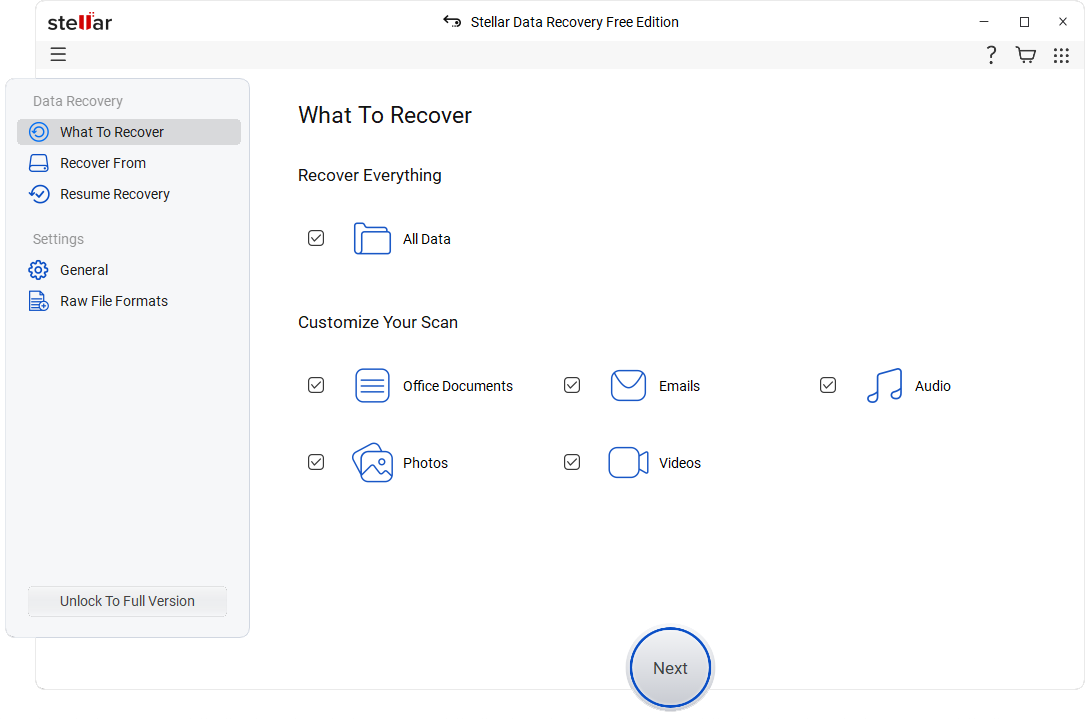 d. Next, on 'Recover from' screen, select the drive or location and click Scan. The scanning process will initiate. (See image 2)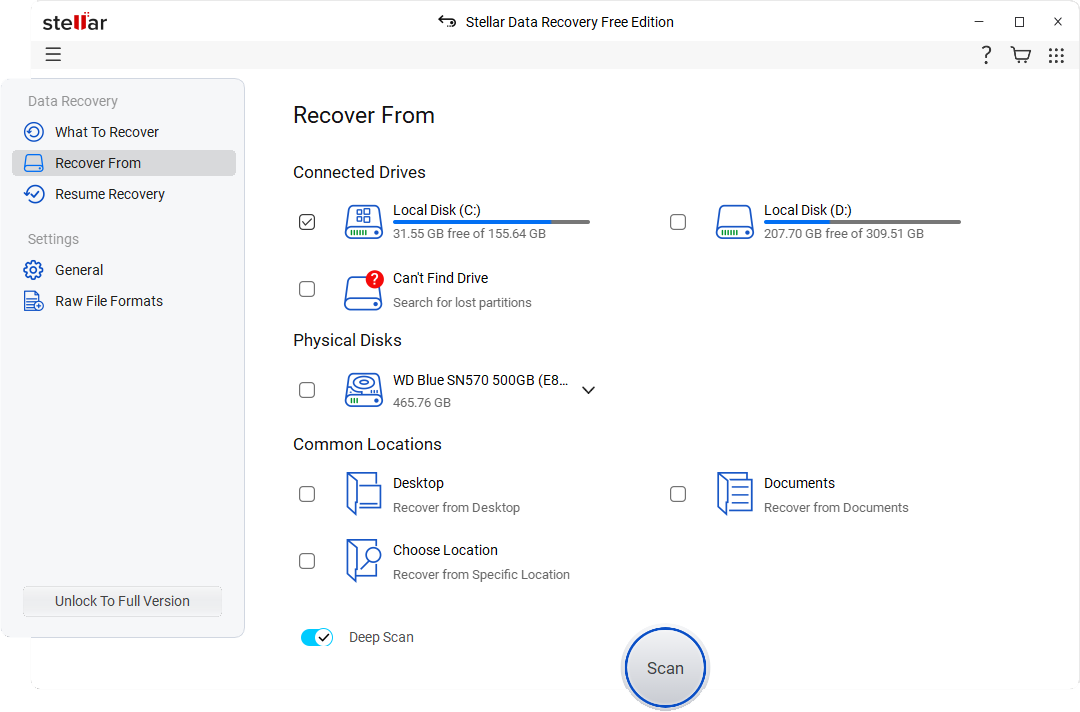 e. Once the scanning process is completed, the data will display on the screen under three panes, i.e. Tree View, File Type, and Deleted List.
f. Select all the data you want to recover from the results and click Recover. (See Image 3)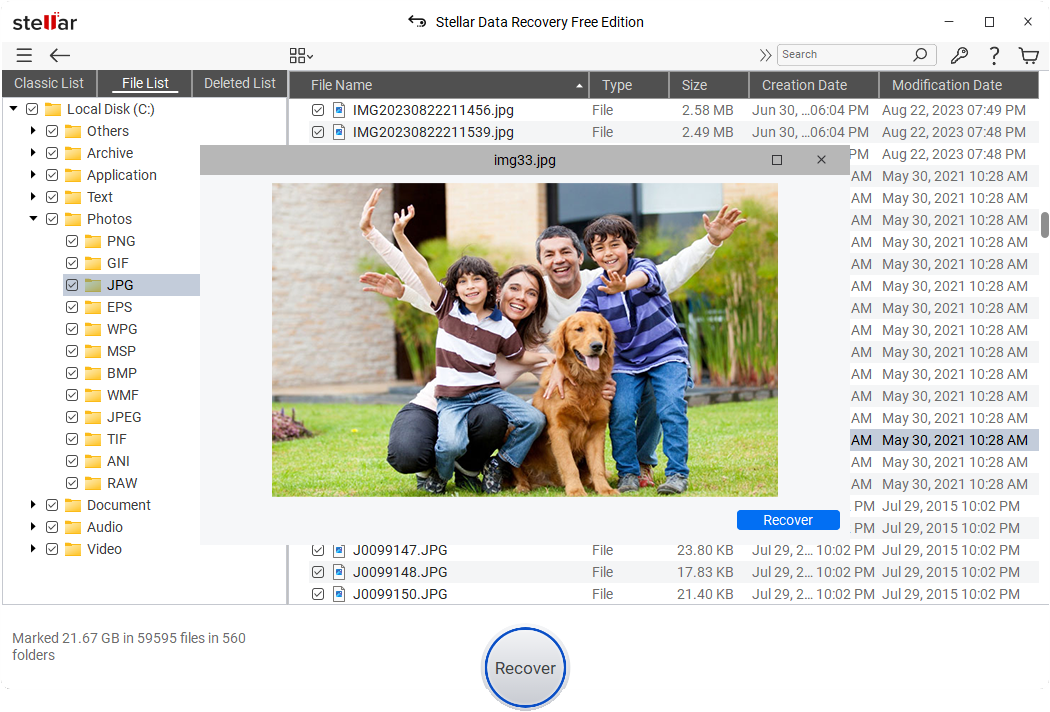 g. Now, click Browse to choose the desired location.
h. Click Start-Saving to save the recovered data. (See Image 4)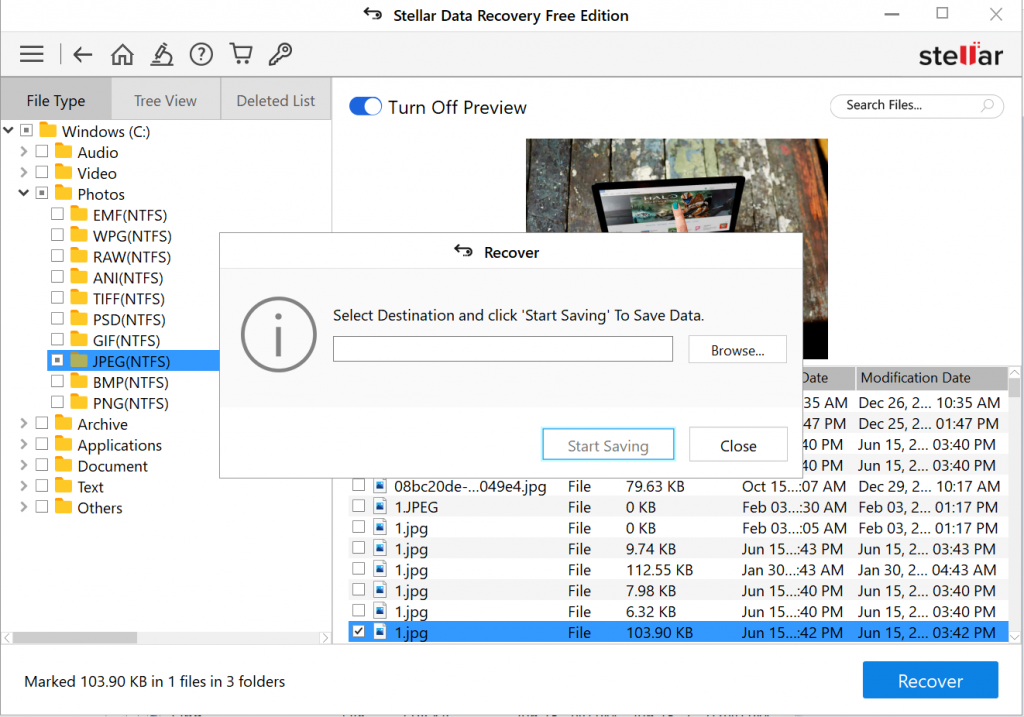 [Caution: Don't save the recovered files in the same storage drive or location from which you lost them in the first place to prevent data overwriting. Always use an external storage device.]
Wrapping Up
Data loss may occur anytime. We have mentioned some common circumstances under which you may end up losing your precious data. No matter how did you lose all the essential files and folders, you may recover them using a free data recovery software, such as Stellar Data Recovery software. It is a user-friendly data retrieving tool, which can get back all kinds of data lost due to deletion, formatting, or corruption.