Summary: In this article, we'll share a variety of free methods to recover your deleted, formatted, or lost data from an external hard drive and partition on Mac.

We'll cover methods to:
Download the free Mac data recovery tool to salvage up to 1 GB data from an external hard drive.

On your Mac, you need a substantial amount of storage space to save a large collection of your photos, videos, music, movies, documents, etc. But due to the low storage capacity of your Mac start-up disk, you can't save much of your precious data and run out of space soon.
So to free up start-up disk space, you move your old but valuable data to a large capacity external hard drive for archival purpose. This moved data doesn't create a duplicate copy and hence can't be considered as a backup. Now, if you lose your data from the external drive due to any logical or physical data loss situations, you lose the data permanently.
Common logical data loss situations that can occur on an external hard drive on Mac:
File deletion then emptying of Trash
Drive erasure or formatting
Drive's file system corruption leading to unmounting
Encryption of storage drive with forgotten, lost, or no decryption password
The next sections describe a variety of methods to recover data from an external hard drive or partitions without spending a buck.
1. Restore data by using Trash on Mac
When you accidentally delete your data from an external hard drive on your Mac, you can restore the deleted data from Trash. Steps are as follows:
Connect the external hard drive on to your Mac to perform Trash recovery.
Go to the Trash folder on your Mac and search for the deleted files.
Select all the required files, secondary-click, and choose Put Back.
Verify the restored files on your external hard drive.
The above method doesn't work in case you've emptied the Trash folder while the external hard drive was connected to your Mac. In such a case, use a free Mac data recovery software to recover your deleted data.
2. Retrieve data from a corrupt or non-mountable external hard drive
It is likely that your external storage drive turns corrupt due to unsafe ejection or otherwise. And your storage drive may not mount when connected to your Mac. You can fix this logical data loss situation by using Disk Utility. Steps are as follows:
Ensure your external storage drive is connected to your Mac.
Launch Disk Utility from the Finder > Applications > Utilities.
From the left pane of Disk Utility, select the corrupt external hard drive.
From the top pane, click the Mount tab. If the drive can't be mounted, click the First Aid tab then click Run to repair the hard drive.
When the repair process is successful, you can access the drive and its stored content.
When Disk Utility's First Aid can't repair the external hard drive, then you need to recover data from the drive by using a Mac data recovery software.
3. Recover data from an erased or formatted external hard drive
In case you've accidentally erased your external storage drive or partition by using the normal erase method of Disk Utility, you can use a free Mac data recovery software to recover your lost data from the drive. Steps are as follows:
STEP 1
:
Download
and
install
Stellar Data Recovery Free Edition on your Mac.

STEP 2: On the 'Select What To Recover' screen, either go for the default selection of Everything or customize your scan by toggling on the respective file types then click Next.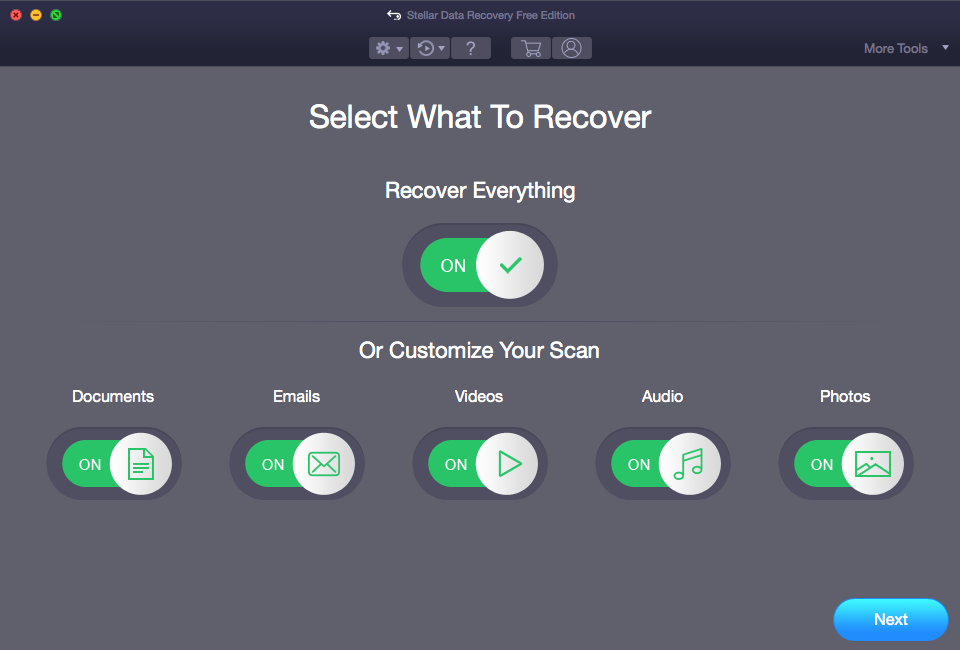 STEP 3: On the 'Recover From' screen, specify the formatted external storage drive, toggle on Deep Scan, and then click Scan. Wait till the scan completes.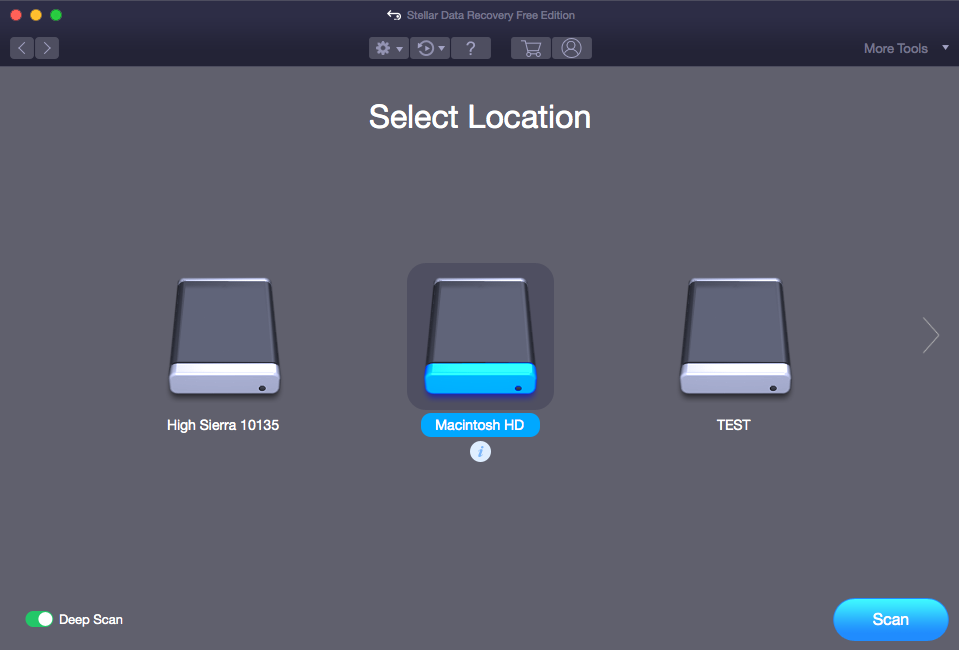 STEP 4: On the left pane, choose a tab and expand the node. Double-click any file from the right pane to preview.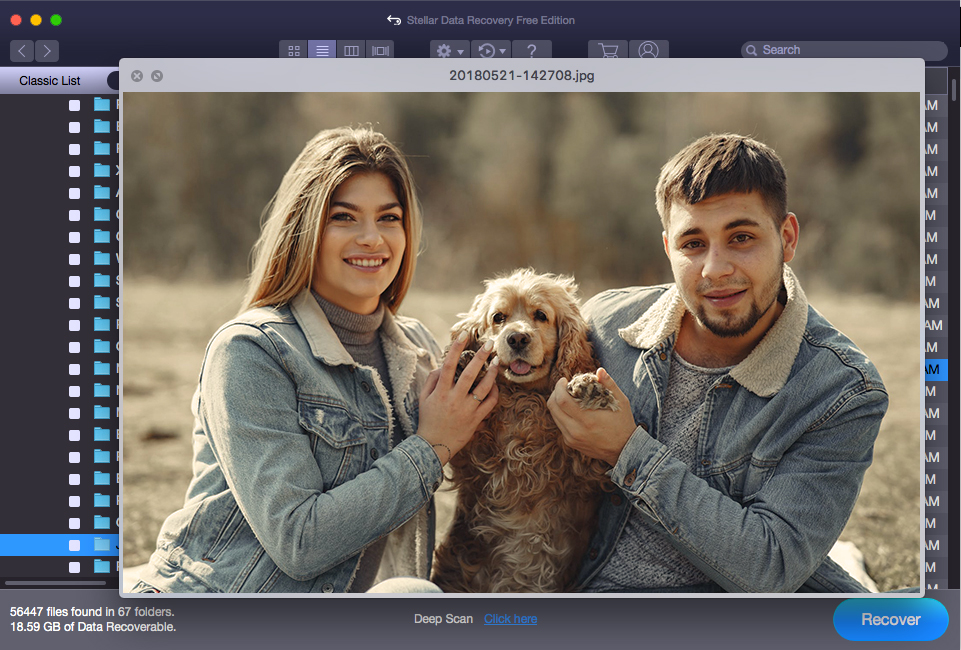 STEP 5: Select the required files then click Recover. Click Browse to specify yet another external storage drive then click Save to save the recovered files. Wait till the save completes.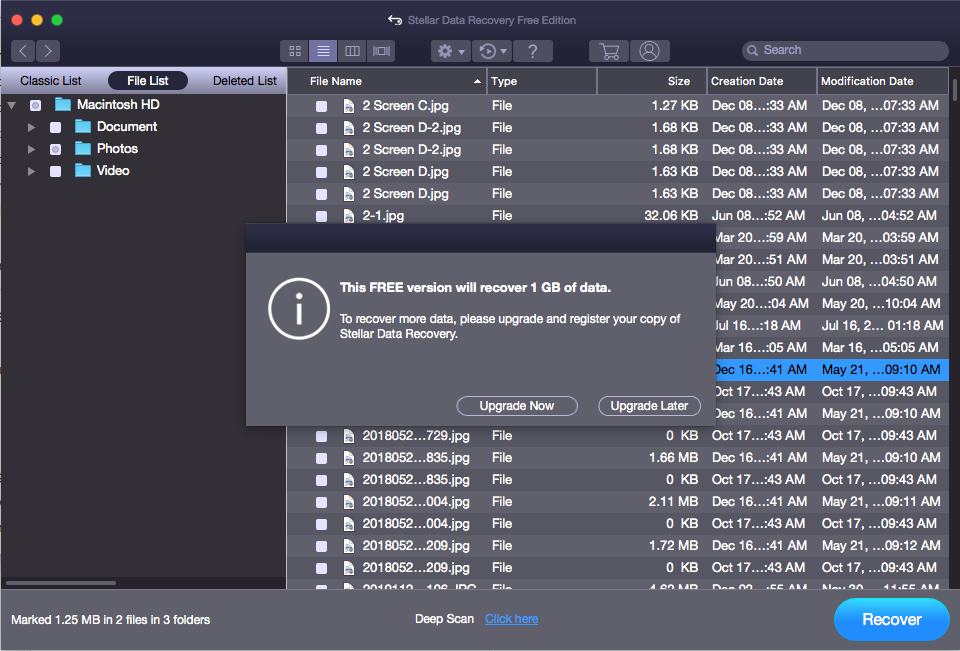 STEP 6: Navigate to the save location to verify the recovered data. Restore the recovered data to the formatted hard drive.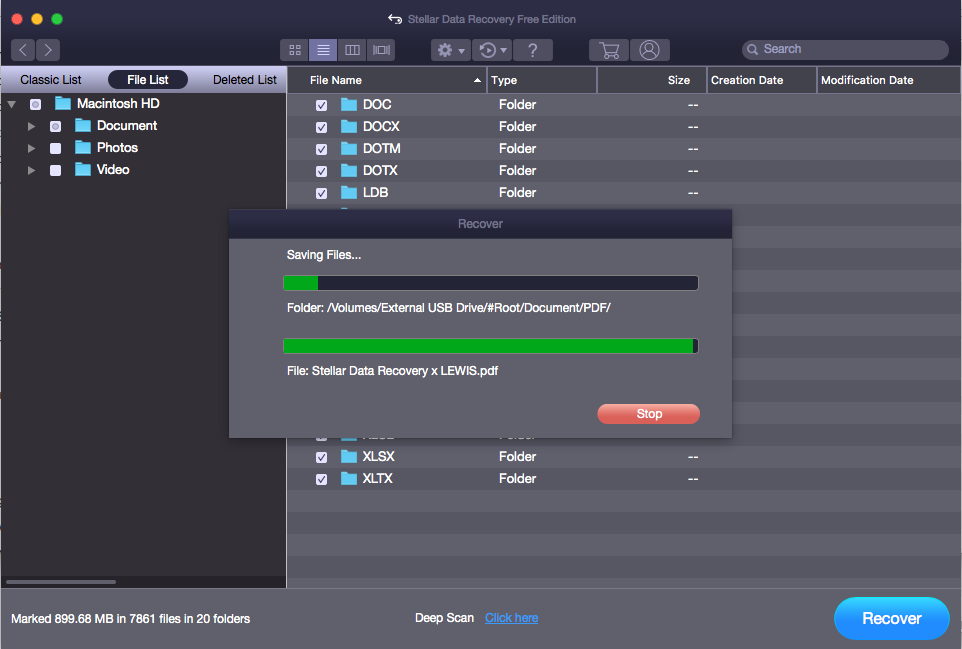 The above software method is also applicable if you've deleted the files from an external storage drive then emptied the Trash folder, or your drive turned corrupt and not mounting. Plus, if your storage drive is encrypted, you can recover your lost or deleted data-provided you key in the drive's password to initiate the scan and recovery process. 
Finally
When you don't have a backup of your external hard drive, use Stellar Data Recovery Free Edition for Mac software to scan your external drive and recover up to 1 GB of your crucial files from any logical data loss situations. To recover more data, activate the software to get unlimited data recovery capability.