Important: If you have lost files from MacBook Pro either through accidental deletion or formatting of the hard drive then we recommend you to avoid writing new files on your hard disk. Run Free 1 GB MacBook Pro Data Recovery software to reclaim deleted, lost files and data from unmounted hard drives.
With the introduction of large volume hard drives, MacBook Pro users are given the right to take possession of bulk data. Due to digital transition, huge data is uploaded and downloaded on a daily basis from various mediums such as the Internet. Moreover, high-quality images add to the burden on hard drives. Hold of large volume data calls upon the need to store that data securely as any negligence can make data inaccessible.
Hard drives are the primary source to store data, so it is even important to keep them running. Always handle hard drives with additional care and ensure that no factors exist leading to the mechanical breakdown of the hard drives. To ensure consistent performance of the hard drive, it is important to understand the reasons that are responsible for sudden failure of the device.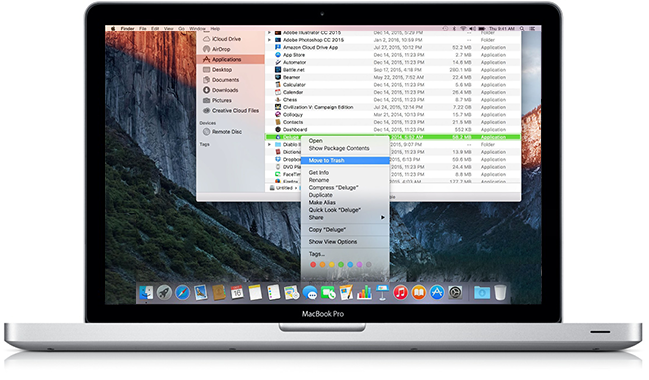 There are physical as well as logical reasons that lead to failure of drives both external and internal. Physical failure is referred to as hardware breakdown, and logical reason is often known as software or app failure that leads to inaccessibility.
Logical errors can take place due to accidental or sometimes intentional deletion of files or the incorporated data. In most of the cases when you download an application, it results in sudden system breakdown.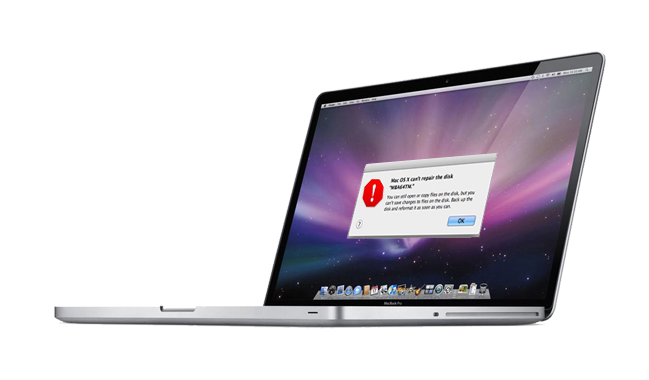 This might occur due to malicious malware or virus intrusion that has come from an unreliable resource. In such cases, it is entirely possible to recover data to some extent from the corrupted hard drive.
On the other hand, mechanical issues or errors occur due to bad sectors on hard drive, sudden power failure or unexpected failure of any of the hard drive's integral component(s).
Logical errors are easy to handle, but mechanical issues sometimes require hiring professional help to get access to the hard disk. It might cost you several dollars instead.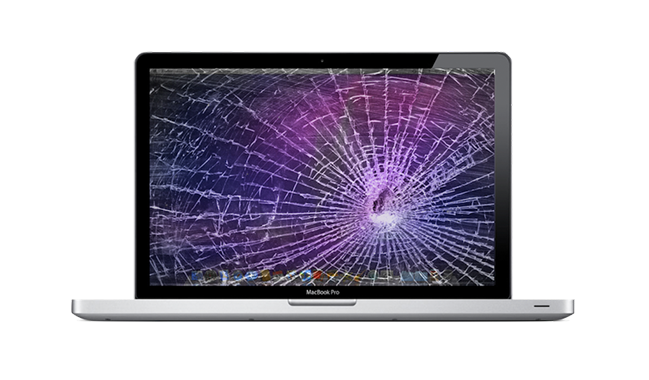 If you notice any of the symptoms such as missing files or
slow performance of the hard drive
, etc. that takes place while working with your MacBook Pro, you might need to give it a second thought ; otherwise, the chances are that you may lose your important data. Let's understand these symptoms in brief:
Symptoms that Alerts Hard Drive Failure
If you come across any of the symptoms, the first step is to detect the cause responsible for hard drive failure. Some of the important reasons could be:
Inappropriate system shutdown that might have caused due to insufficient power supply,

sudden power outage



Performing hard or

forced restart

, shutting down the system by holding the power button for longer period


Bad sectors

, slow processing of RAM and other internal issues might cause hard drive breakdown

Inappropriate eject of hard drives, USB drives or other storage media can

affect the hard drive

functionality

Downloading an app or program from

unreliable source

can lead to hard disk corruption

Redundant conversion o file system such as

HFS to HFS+

can cause severe data loss in MacBook Pro

Format of

incorrect

volume

while reinstalling Mac OS X on MacBook Pro can lead to loss of files

Transfer errors,

MBR corruption

, and frequent power loss, are some of the other reasons that lead to Mac hard drive failure
Preliminary Fix for MacBook Pro Data Recovery
If the files have deleted permanently or have become inaccessible due to hard drive corruption, then they can be recovered by following few workaround methods.
Fix# 1: Remove Antivirus App
: If MacBook Pro hard drive appears to perform slower than before, try removing the antivirus software as the chances are that the application might be responsible for the unexpected behavior of Mac hard drive. Other than an Anti-Virus application, you should also uninstall a third party application that is known to cause unexplained troubles on MacBook Pro hard drives.
Fix# 2: Run Disk Utility
: Press
Command + Space
to launch
Spotlight
search
, type
Disk
Utility
and hit
Enter
. Then open the
Finder
and click on the
Applications
option available in the sidebar. Next, double-click on the
Utilities
and then click on
Disk
Utility
.
Alternatively, click on the
Launchpad
icon
on the Dock. Click on the Other Folder and click on Disk Utility.
Click on the
First
Aid
tab to fix the persisting disk issues. Click the
Verify
Disk
option to check for the errors and disk problems. Select
Repair
Disk
(on 10.10 and below version) to resolve the existing issues. On OS X El Capitan 10.11, select the Apple hard drive and click
RUN
to repair the Mac hard drive.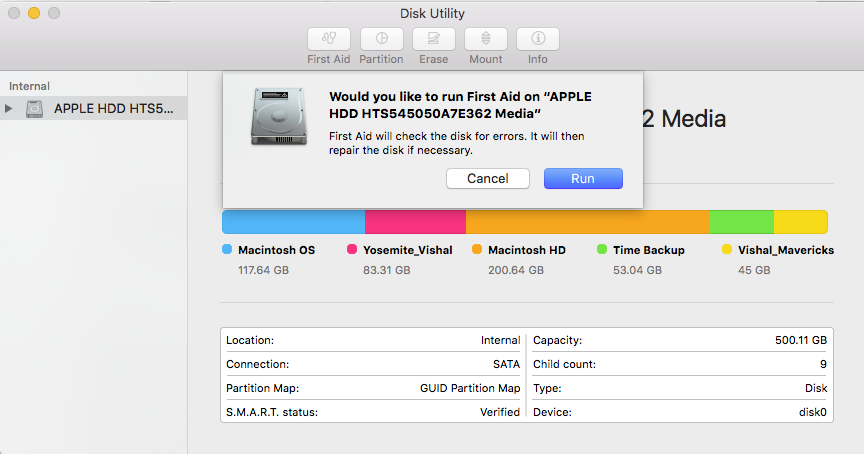 Fix# 3: Install New HDD or SSD
: It might prove to be an expensive workaround, but if nothing else works as expected this is the only option left. Yes, you might need to install a new hard drive and restore a previous backup to your MacBook Pro device. Or, else, you can try your luck by utilizing a third-party disk recovery app.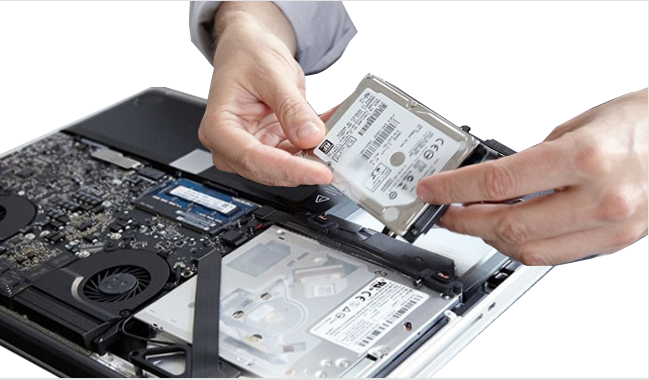 Fix# 4: Stellar Phoenix Mac Data Recovery Software Professional:
If none of the above-mentioned hard drive repair solutions appears to be working, you can utilize the promising third party application. The tool is a potential option to recover all possible data from the corrupted MacBook Pro hard drive.
When Mac is booted via Recovery CD, the tool is launched to regain the files from Mac HDD. The further process becomes quite simpler similar to recovering files from formatted HD or deleted Trash. Let's explore the functional criteria of the tool to perform data recovery for MacBook Pro.
1.
Launch the software and select
Apple Hard Drive >>Mac HDD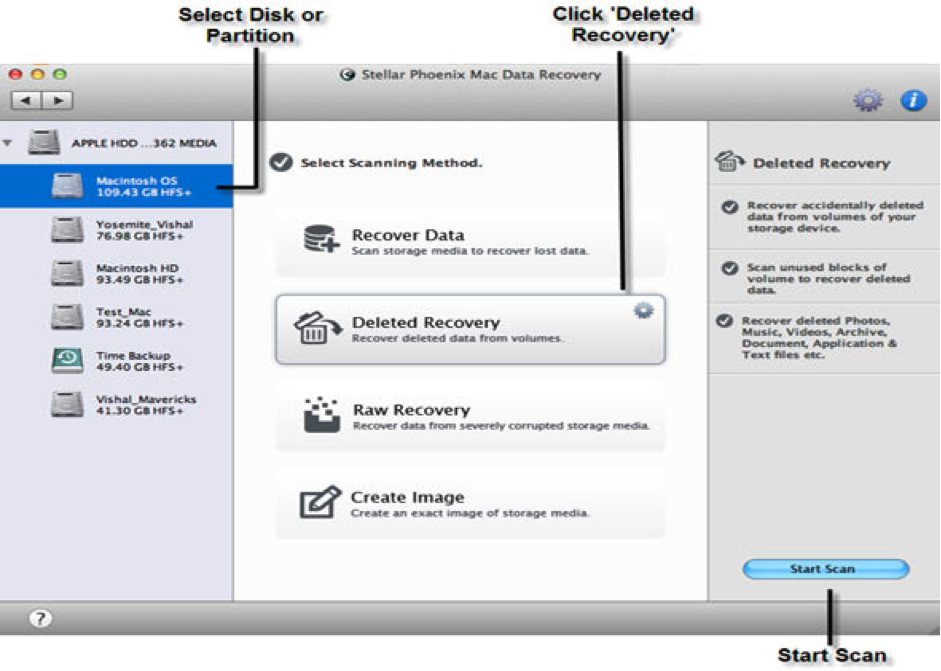 2.
Choose an appropriate option from the available data recovery option i.e.
Deleted Recovery, Data Recovery, RAW Recovery or Volume Recovery
3.
Software will scan the hard drive for lost and deleted files. The recovered files will be listed in the left panel of the tool
4.
The utility will then generate the status bar and display the preview of files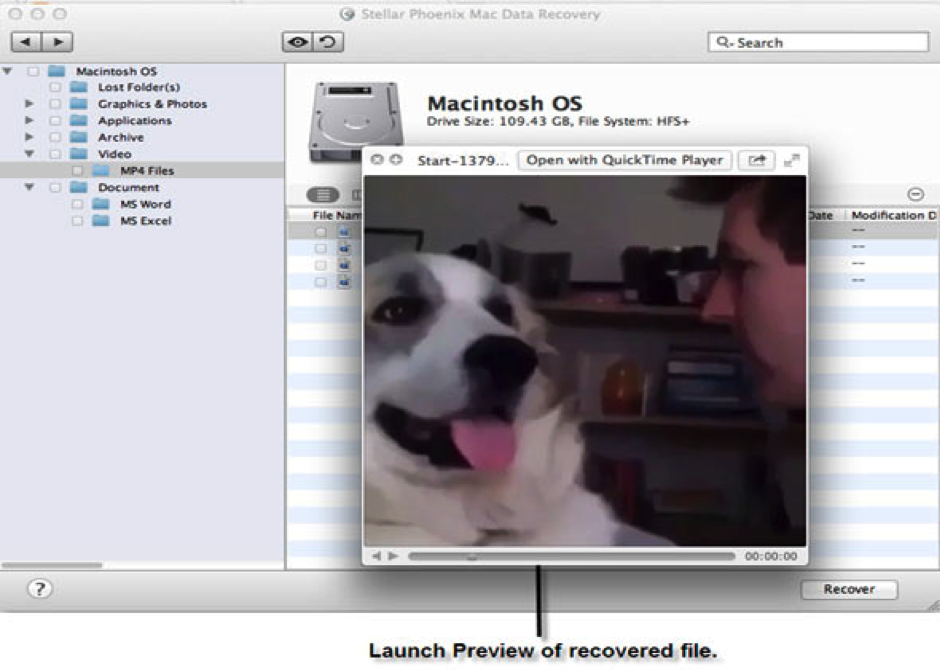 5.
Select files that needs to be recovered by checking the associated checkboxes and click on the
Recover
button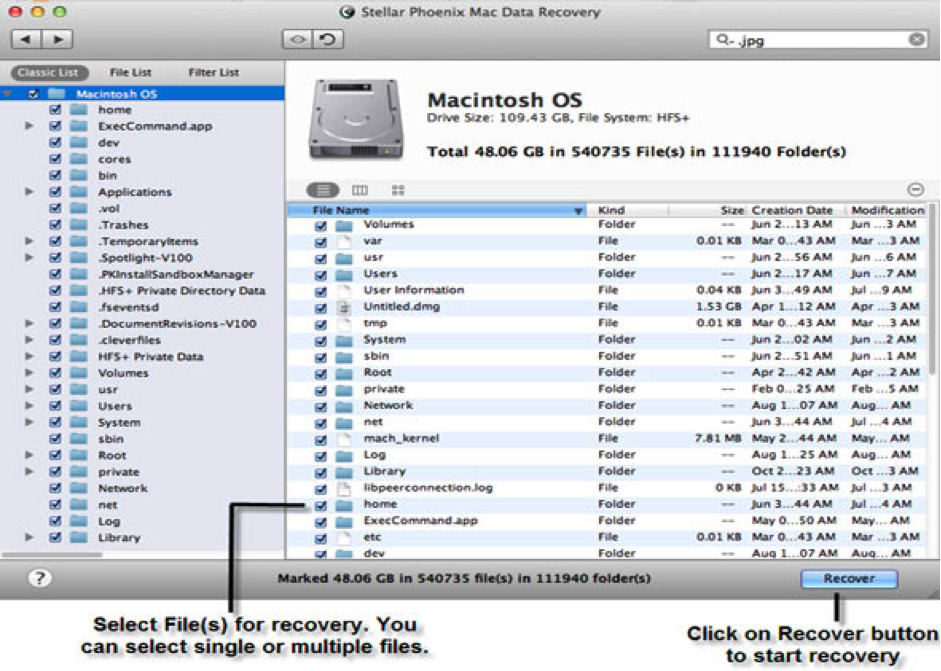 6.
Once the data is recovered, provide the destination location to store the recovered data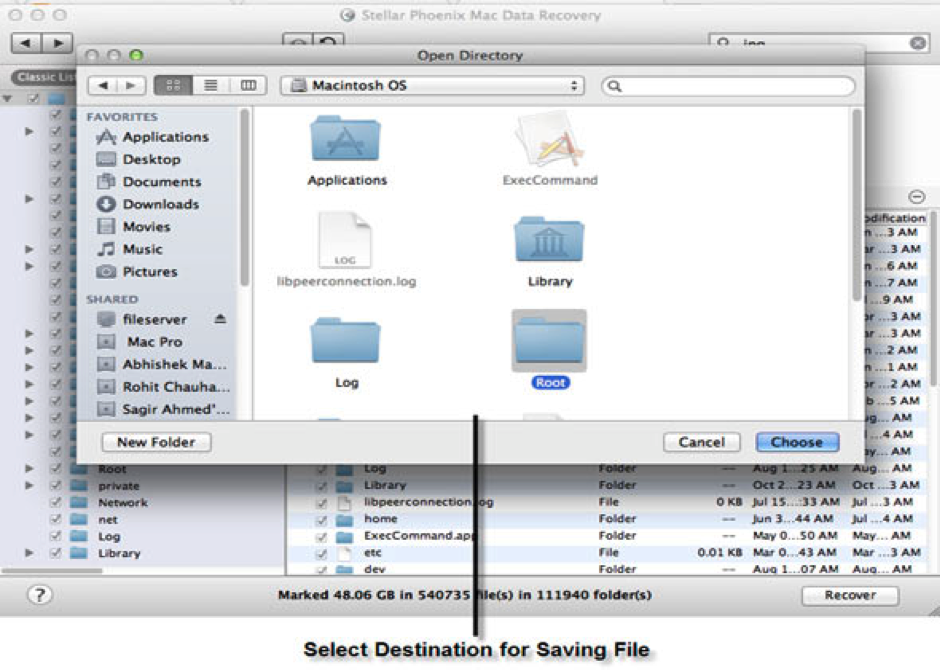 ➢
Always handle hard drive with precision to prevent it from physical damage
➢
Shut down the Mac machines following appropriate procedure
➢
Do not 'force shut down' the machine if not necessary
➢
Keep the machine in favorable temperature conditions
➢
Improper shut down often leads to physical or logical damage
➢
Keep the system powered with antivirus program
➢
Always download apps from reliable and trustworthy resources
➢
Downloading third party apps require additional attention
Mac Data Recovery
software is available in two different versions that include
→
Tech User License - Runs on multiple Macs models and recovers deleted and lost data
Both the licenses are compatible with multiple Mac editions including
macOS Sierra 10.12
, OS X El Capitan 10.11, Yosemite 10.10, Mavericks 10.9, Mountain Lion 10.8, Lion 10.7, Snow Leopard 10.6. Availability of multiple languages including
German, French, Italian, Dutch, Spanish and English
makes the tool more scalable among different category of users.
The tool can perform consistent MacBook data recovery, MacPro recovery, MacBook Air, iMac and Mac Mini recovery in a secure manner. In Addition, the tool demands nothing more than 1GB RAM, 50 megabytes of free space on hard drive with minimum Intel processor.
Helpful KB Articles for MacBook Pro Hard Drive Recovery