Updated on February 26, 2020
These days we all have the habit of storing our important data on our hard drives, and as hard drives are more reliable they are not easy to lose like our smartphones, and they don't get brick easily and are known to have a longer lifecycle than most of the gadgets we use. But what if we accidentally delete data from our MacBook Pro or MacBook Air storage drive permanently? Now that's crucial as all of you may know deleted files are never technically removed from our storages but are temporarily hidden under a storage space. Well, we cannot access the deleted files easily, but we came across a software that is the easiest way to recover lost data from internal or external MacBook storage devices. The software is called Stellar Data Recovery Professional for Mac.
1. MacBook File Recovery Video Tutorial

In this video, I will be guiding you through this amazing MacBook data recovery software and how it helps to recover your deleted data from MacBook Pro or Air. I will leave the software download link here.
2. Steps for MacBook File Recovery
After successful installation, open Stellar Data Recovery Professional on your MacBook; here you can 'Select What Files to Recover'. Hit next.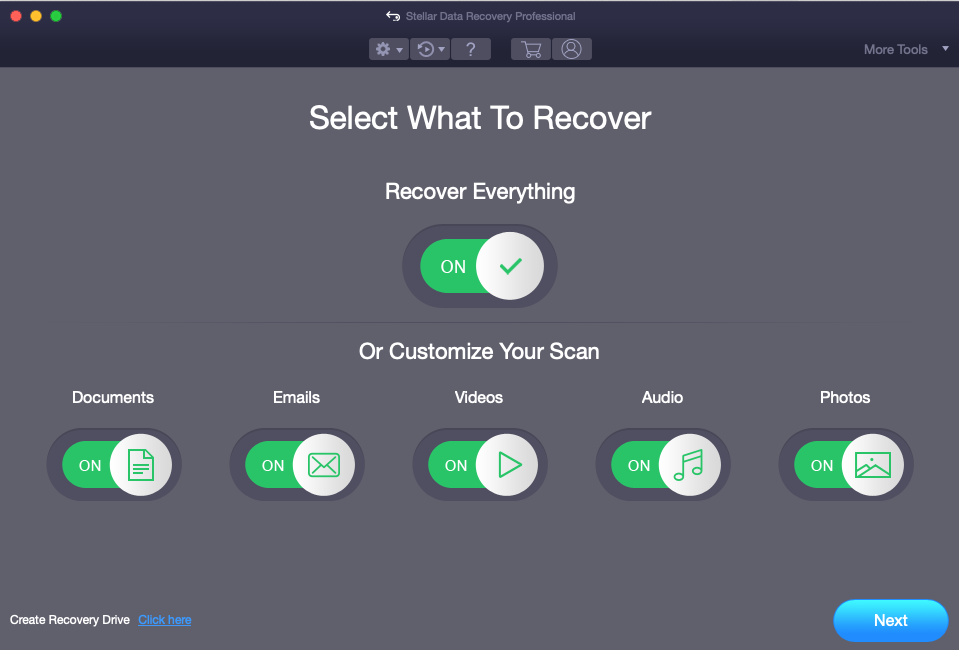 Here, you can find a list of drives that are currently attached to the MacBook, select the drive you want to recover deleted files from and toggle on the deep scan for best results.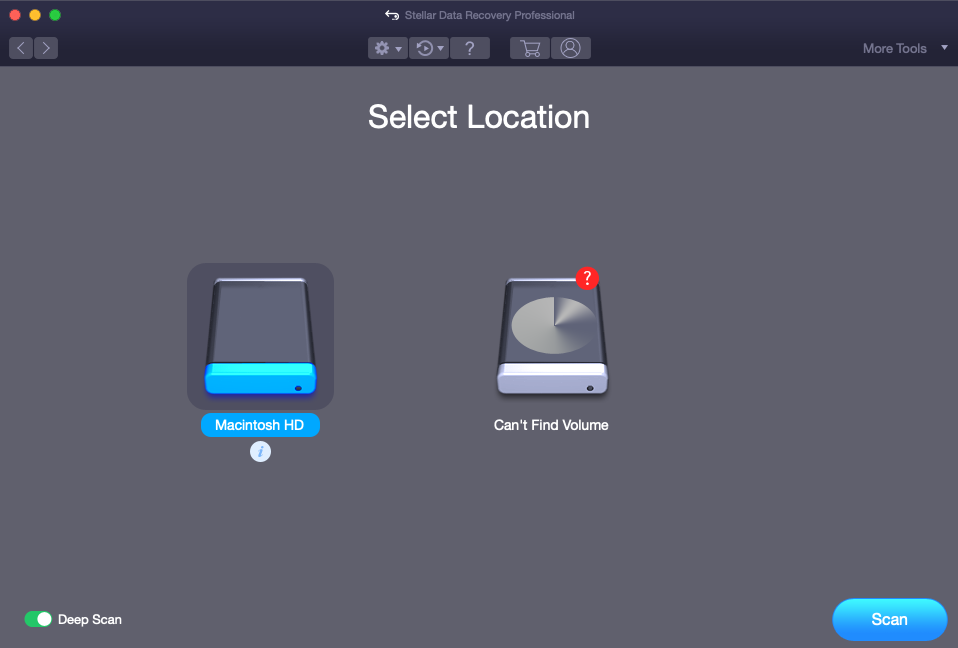 Next, hit the Scan button and here depending upon your MacBook storage and storage type, this may take a while. Just a quick note here, this software also works for your MacBook's USB drives, hard disk drives, SSD, and memory cards too. Now once that is done you can get the preview of your videos, photos, and documents and once the scan is complete, you get all the details right here and as you can see it shows the deleted files too.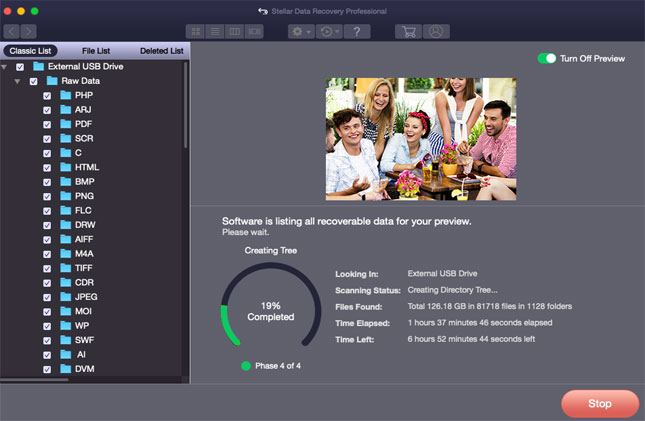 Now select your files or folders that you want to recover and choose the destination and save it now. You have successfully restored your deleted files and folders from your MacBook's storage disk drive, and you can also save the current scan and create a disk image if required.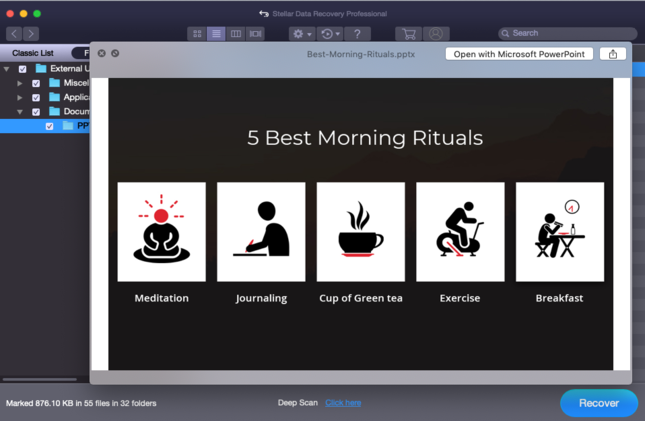 Finally, recovering files from MacBook Pro!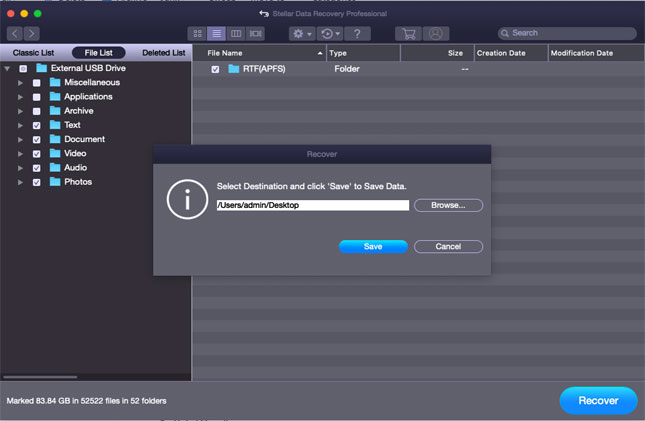 3. Manage your MacBook Data Recovery
From the settings, you can even manage file type formats, add or edit file headers, and more. So there you have it, one of the best MacBook Pro software to recover deleted files from both internal and external storages on MacBook. Well, we hope you never lose your important data, but if you accidentally happen to do so then, Stellar Data Recovery Professional for Mac software comes in super handy and don't forget to download this software for a free trial.
Note: Kudos to Explore Gadgets for reviewing the MacBook data recovery application.