Mac machines are one of the sturdiest and reliable computer systems available today. They rarely encounter any serious issue. However, there are situations when your Mac won't boot.
If you haven't created a backup of your Mac data, you can recover it using a suitable data recovery software. Nevertheless, the question is which one to choose? This article talks about the best data recovery software capable of retrieving data even if your Mac is not booting up.
Criterion to Select Best Data Recovery Software for Mac
We have prepared this list of best data recovery software for Mac, based on the following criterion:
1. Bootable Recovery Feature
If Mac is not booting up, then the user can't access it. Therefore, the data recovery software must come with an option of bootable recovery. This feature allows you to create a USB recovery media. This bootable media can be used to recover the data from your Mac machine.
2. Performance
Data recovery is a time-sensitive task. It is logical to select a software that has high performance in terms of recovery rate and amount of data recovered. It should take minimum time and can recover data securely without distorting the quality of original data.
3. File System Support
The Mac systems use APFS, HFS+, MS-DOS (FAT), FAT32, and exFAT file systems. It is important that you choose a data recovery software that can support all these file systems.
4. File Type Support
The data recovery software must support recovery of all the major file types, like images, videos, documents, etc.
5. Security
You will come across a number of freeware and paid software claiming to recover data. Remember to check if the algorithms used by the data recovery software is secure and well-tested and it comes from a trusted source.
6. Easy-to-Use User Interface
All the software listed has more or less easy-to-use UI. Some of these are purely DIY in operation. What's the benefit if you need an expert to do a data recovery task using the software you bought?
Apart from the above prominent features, you can also look at the prices, additional features, and compatibility options before selecting the data recovery software.
Best Data Recovery Software to Recover Data from Non-Bootable Mac
1.     Stellar Data Recovery Professional for Mac
Stellar Data Recovery Professional for Mac comes from one of the trusted names in data recovery domain. If your Mac won't boot and you are facing a threat of data loss, you can trust Stellar Data Recovery Professional for Mac to retrieve your data without any fuss. Apart from other features, it is equipped with the option to create a bootable USB recovery drive. Thus, the recovery can be done even if the Mac is not booting up.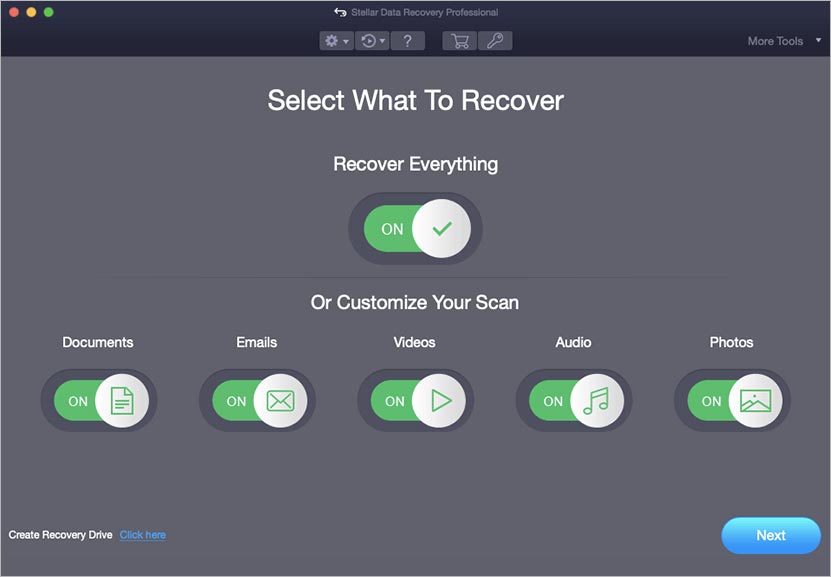 Image credit: stellarinfo.com
Features:
Option to create bootable recovery drive to recover data from non-booting and crashed Mac.
Recovers data from APFS and HFS+ formatted partitions.
Supports APFS, HFS, HFS+, FAT, and NTFS file systems.
Additional support for Sparse Files for APFS.
Option to customize recovery for file types, such as document, email, photo, video, audio etc.
Faster and secure recovery with disk imaging feature.
Drive health-monitoring feature to keep tab of bad sectors and performance issues.
Clone Disk feature to facilitate secure recovery by creating replica of affected drive.
Comprehensively recovers data from all Mac device types.
Supports all macOS versions.
Can recover data from SSD, HDD, and SD cards.
Drawbacks:
Deep Scan feature takes longer time than normal scan.
Only 1 GB free data recovery provided in trial version.
Price: USD49.99
2.     Tenorshare 4DDiG Mac Data Recovery
Tenorshare 4DDiG Mac Data Recovery is another effective software that can recover data from non-bootable Mac. All you need to do is connect the non-bootable Mac to a working Mac with 4DDiG installed on it, and the software will retrieve all the data from the Mac.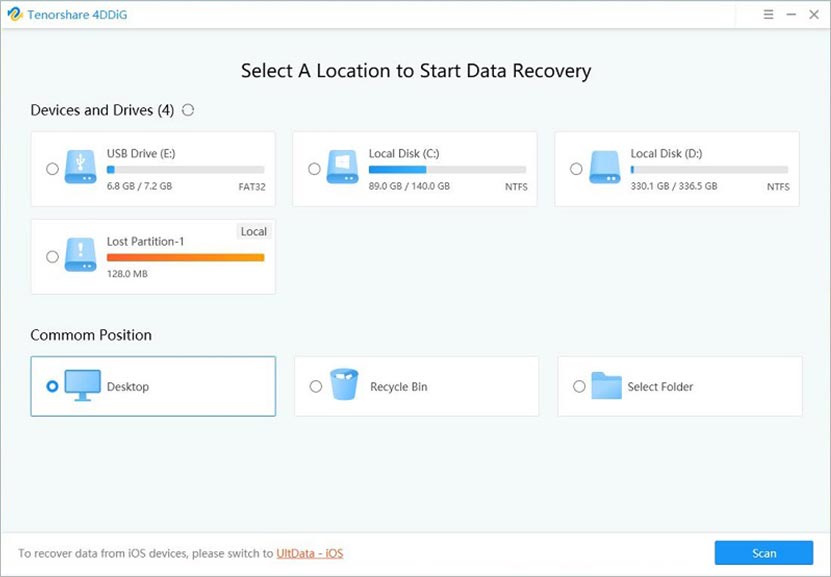 Image Courtesy: tenorshare.com
Features:
Recovers data from a non-booting Mac device.
Supports wide range of file types, like photos, videos, documents etc.
Compatible with APFS, HFS+, FAT32, and exFAT file systems.
Securely recovers data from almost all Mac devices, HDDs, USBs, etc.
Remote assistance for necessary cases of paid customers.
Drawbacks:
Support system not exhaustive and based on case-to-case basis.
Doesn't provide support for NTFS file system.
No option to create bootable drive. A spare Mac needed for recovery.
Price: USD 59.95
3.     Wondershare Recoverit 10 Standard for Mac
Recoverit 10 is the most recent addition to the data recovery software range by Wondershare. It is an apt software to satisfy your data recovery needs on Mac. The software has a neatly designed UI and claims to recover up to 95% of data in any data loss situation.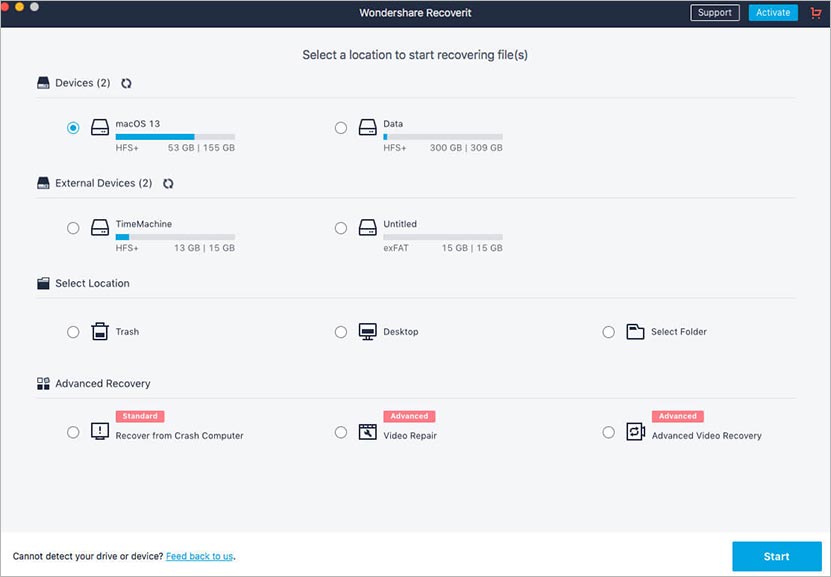 Image Courtesy: recoverit.wondershare.net
Features:
Supports NTFS, FAT, HFS+, and APFS file systems.
Equipped with bootable recovery drive option to retrieve data from non-booting Mac.
Supports almost all Mac devices, apart from HDD, SSD, USB drive, etc.
Reliable and 100% safe recovery of photos, videos, documents etc.
Free 24X7 tech support for US clients.
Drawbacks:
Lesser features at higher price with respect to other software.
Remaining Time Indicator doesn't reflect the correct time of recovery.
Does not support preview for all file formats.
Reduces system's performance speed.
Price: USD 99.99
4.     iBoysoft Data Recovery for Mac – Professional Edition
iBoysoft Data Recovery for Mac is capable of retrieving data lost due to crashed Mac, power outage, improper drive usage, or human error. The software is completely suited for data recovery in the 'Mac won't boot' scenario.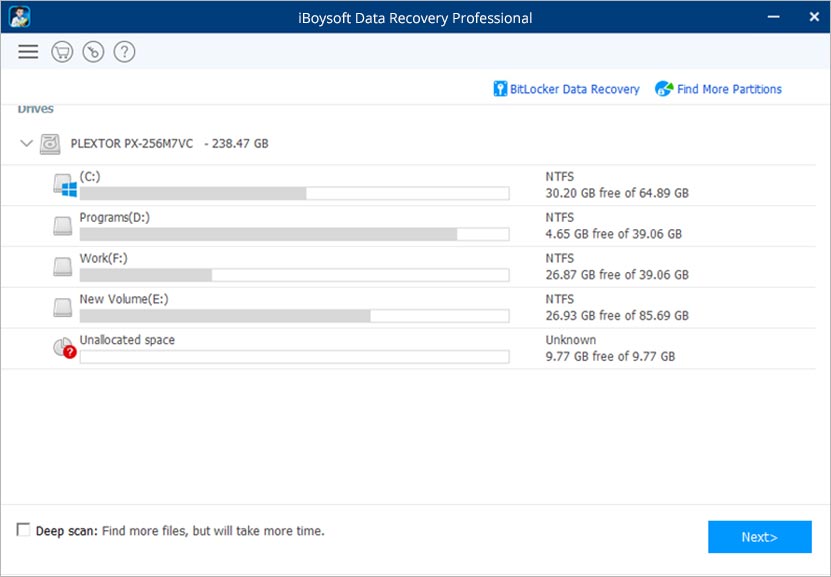 Image Courtesy: iBoysoft
Features:
Advanced file scanning algorithm.
Capable of data recovery from unbootable Mac.
Graphic UI with fast scanning and speedy data recovery.
Free data recovery up to 1 GB.
Supports APFS, HFS+, FAT32, and exFAT file systems.
Drawbacks:
Bootable recovery drive creation only for M1 chip Macs (Other Macs are recovered only if booted in Recovery Mode).
High price as compared to other software.
Lower recovery rate as misses many lost files in scan.
Price: USD 99.95
5.     EaseUS Data Recovery Wizard Pro for Mac
EaseUS Data Recovery Wizard is a professional data recovery software with powerful features to help you easily recover data in most of the data loss situations. The software can scan and preview any data lost on your Mac in various cases.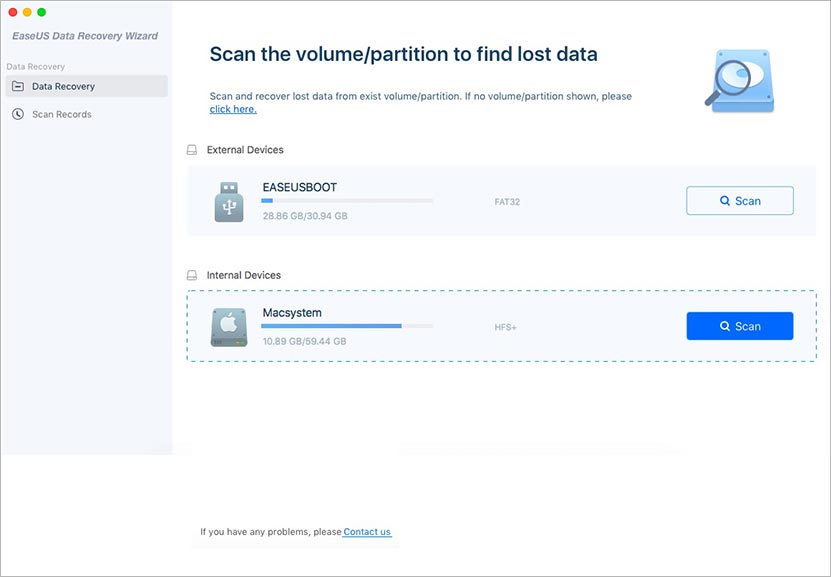 Image Courtesy: EaseUS.com
Features:
Option of creating bootable data recovery USB drive to recover data from non-booting Macs.
Trial version with free 2 GB data recovery.
File filter to quickly locate lost data from scan results.
Supports major file systems, like APFS, HFS, HFS+, and FAT.
Supports M1 chip Macs.
Drawbacks:
Only limited tech support available.
Slow scanning and recovery speed.
Need to buy the Pro version for advanced recovery options.
Higher cost.
Price: USD 119.95
To Wrap Up
The above list included only trustworthy software from reliable sources. As data recovery is a critical task, you must use genuine software with a trusted origin. If you go for low-quality and suspicious freeware, you might open your data to the risk of privacy violation and data theft. So, it is better to be safe than sorry.
FAQ
1. Can you recover data from a Mac that won't start up?
Yes, you can recover data from a Mac that won't turn on by starting it in Recovery Mode and using Time Machine backup to retrieve your data. If you don't have a Time Machine backup, you can take the help of a good data recovery software with bootable recovery option.
2. Does Apple offer data recovery?
Apple Inc. does not provide data recovery services. Although, a Mac system is equipped with programs to tackle general data loss situations. You can use the Time Machine and iCloud backup features to safeguard your data from getting lost.
3. What features should I look for in a Mac data recovery software?
The most important features that you must look for in a data recovery software are:
Support for major file systems.
Capability to recover all types of files, like images, videos, docs, emails, etc.
Normal and Deep Scan features.
Option to preview scanned files.
100% secure and safe data recovery.
24X7 global tech support.