Summary: This article lists the common reasons for deletion of Word documents from Mac and shares the software methods to recover deleted Word documents on Mac.
Free download Stellar Data Recovery for Mac and read on to know more.


Microsoft Word for Mac is a useful word processing application, which comes bundled with Microsoft Office suite. The stable versions of the software include Word 2019, 2016, 2011, etc.
Word for Mac is compatible with Apple Pages; this allows use of Word documents in different OS versions without any trouble.
Like any other document file, you may lose Word documents due to deletion, drive corruption, formatting, etc. The following sections list down the common reasons for loss of Word documents and their recovery methods.
Common Reasons for Loss of Word Documents
Trashing Word documents and then emptying Trash
Using

Option

+

Shift

+

Command

+ Delete keys to remove any Word files
Accidentally erasing the storage drive or volume that contains your Word files
Presence of bad sectors/blocks on the storage drive
Upgrading your macOS without backing up the Mac startup disk
Using a disk cleaner utility to remove unwanted files
Method 1: Recovering Word Documents by Using Time Machine
A Time Machine backup disk once set up is easy to use and recover any deleted Word document. The following infographic describes the steps to restore lost Word documents: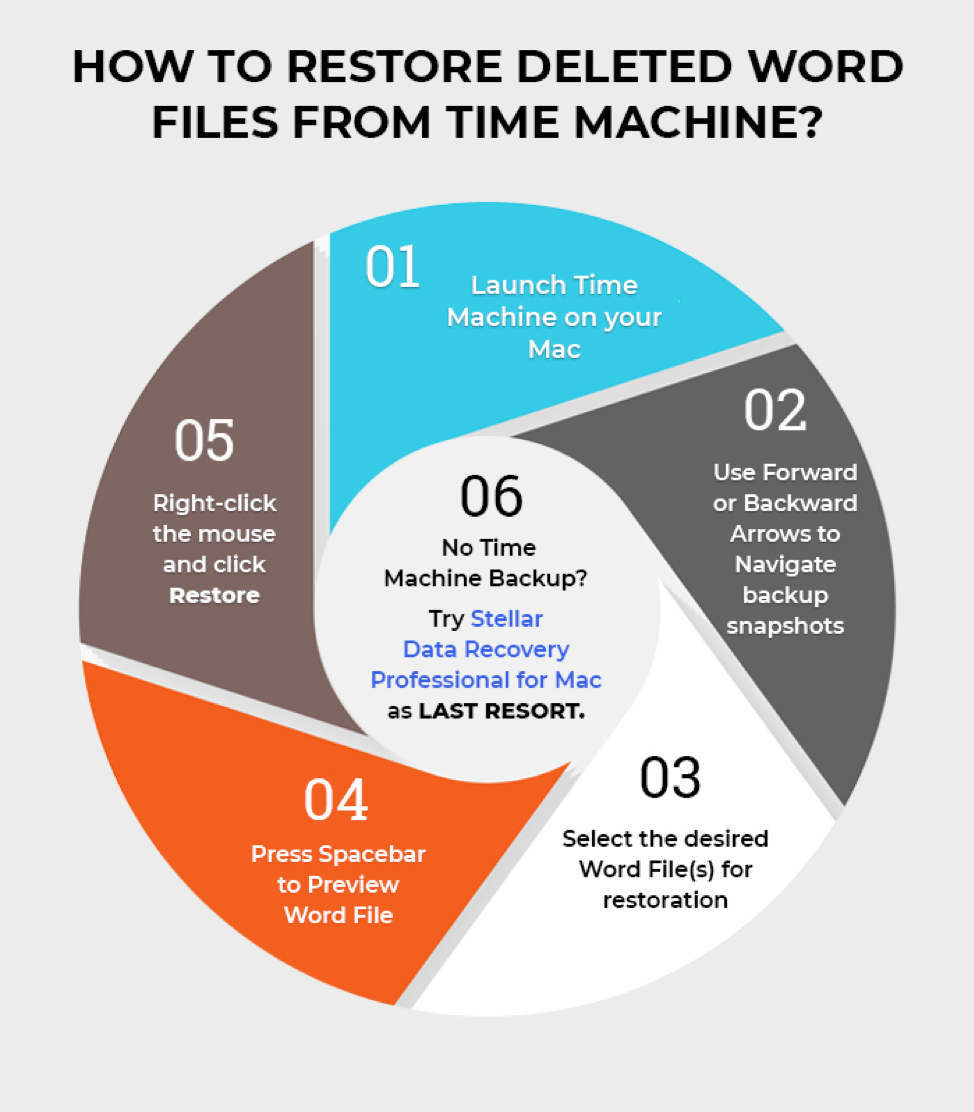 Method 2: Recovering Word Documents on Mac by Using Stellar Data Recovery software
Apart from Time Machine backup, a Mac file recovery software also helps recover deleted Word documents. To get back your deleted Microsoft Word documents by using a Mac file recovery tool, go through the following steps:
1. Download, install, and launch Stellar Data Recovery Professional for Mac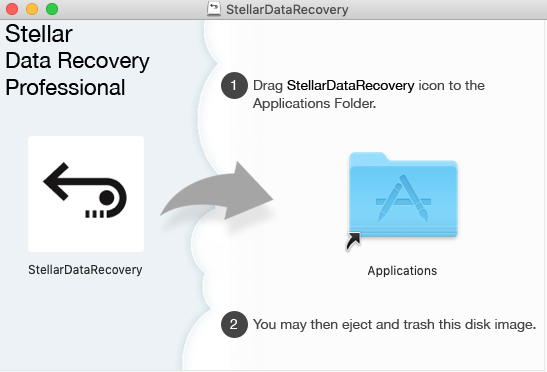 2. From the Select What To Recover screen, toggle on Documents then click Next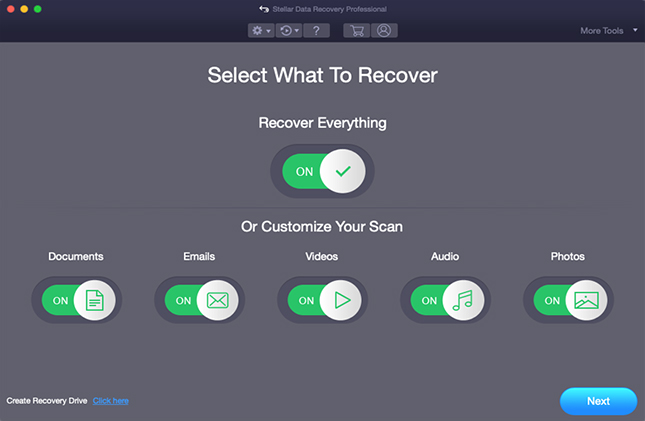 4. From the Select Location screen, specify the drive wherein the Word document is deleted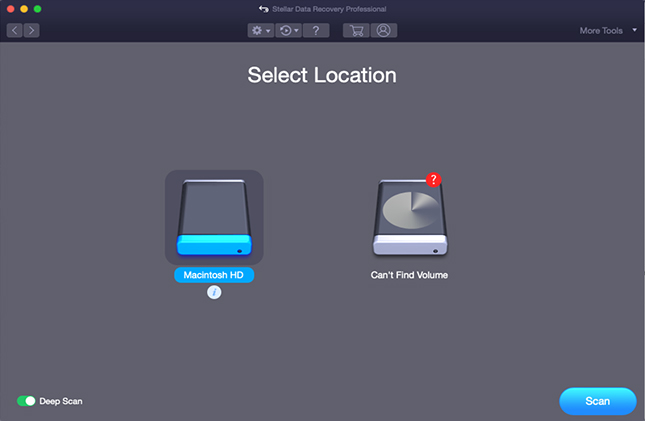 5. Toggle on Deep Scan then click Scan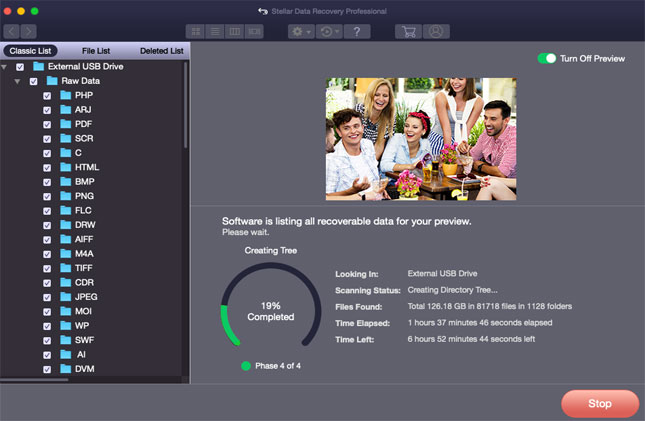 6. Allow the tool to scan the drive location and list all the recoverable files

7. Choose Deleted List and click any Word file to preview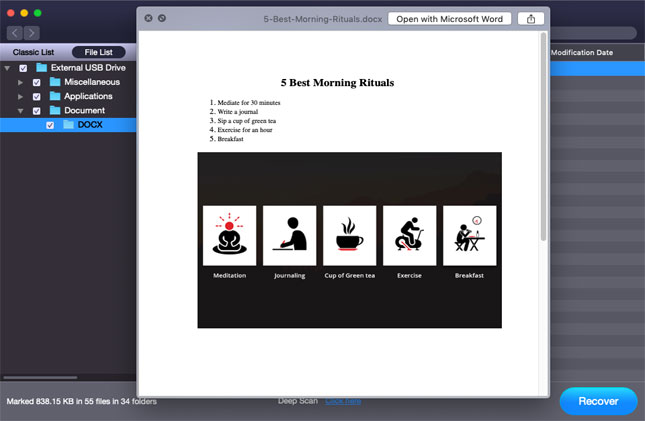 8. Select all deleted Word files and click Recover
9. Browse the save location and click Save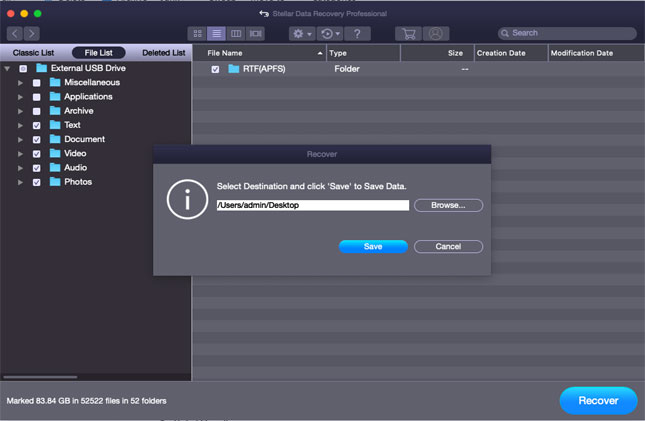 10. Allow the software to recover all the Word documents to the specified save location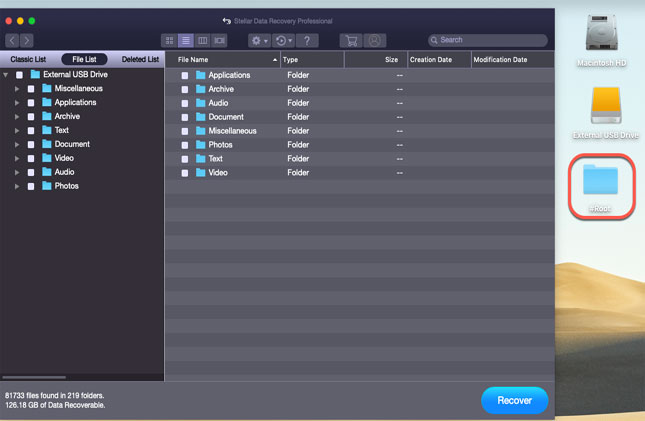 Open the drive location and check the recovered Word documents. The software effectively handles a variety of logical data loss situations including volume loss, deletion, erasure, or corruption on Mac.
Conclusion
Word for Mac is an indispensable tool for Mac users. However, like ordinary files, Word files can be lost due to the various reasons outlined in this blog post.
The best proactive measure against any data loss situation is to back up your Mac by using Time Machine, and also keep a Mac file recovery software preinstalled on your Mac.
As stated in this article, Stellar Data Recovery Professional for Mac is recommended to recover lost or deleted Word files. The need for this software is even more when the backup is not available.
The Stellar Data Recovery software for Mac brings back permanently deleted documents, and it's not limited to Word files but TextEdit, Portable Documents, Excel files, PowerPoints, and more. That said the utility is compatible with the following macOS versions:
Suggested Reading: How to Recover Deleted PowerPoint Files on Mac?