Summary: In this article, we will present the different methods to recover missing or hidden files on macOS Catalina and Mojave.

You can also leverage the below data recovery software which is fully compatible with the latest macOS.


Issue
Troubleshooting
Files Hidden from Finder
- In the macOS Mojave Finder, press Command + Shift + Period keys together to reveal any hidden files.
Files Hidden from Desktop
- In the macOS Mojave Desktop, press Control + Command + Zero keys together to disable desktop stacks and reveal all missing desktop files at once.
Files Moved
- Open Spotlight by pressing Command + Spacebar and search the missing files, and then manually move the searched files back to the correct place.
Files Temporarily Deleted
- Open Trash to check for missing files, and then select Put Back to restore the found files back to their original location.
Files Permanently Deleted

- Open Time Machine to restore the missing files from the backup drive.
Note: This method works only if you have the up-to-date backup of your storage drive.
- Use a Mac data recovery software to regain your lost or missing files. [Related: Best Mac Data Recovery Software 2019]
Note: This method works only if macOS Mojave has not overwritten to the storage sectors/blocks where the files are stored.
Recovery of Missing or Permanently Deleted Files on macOS Mojave
Generally, macOS Mojave's Time Machine backup can take care of any critical data loss situation. However, if Time Machine backup is outdated, corrupt, or inaccessible, then a data recovery software such as Stellar Data Recovery Professional for Mac is needed to recover the missing data.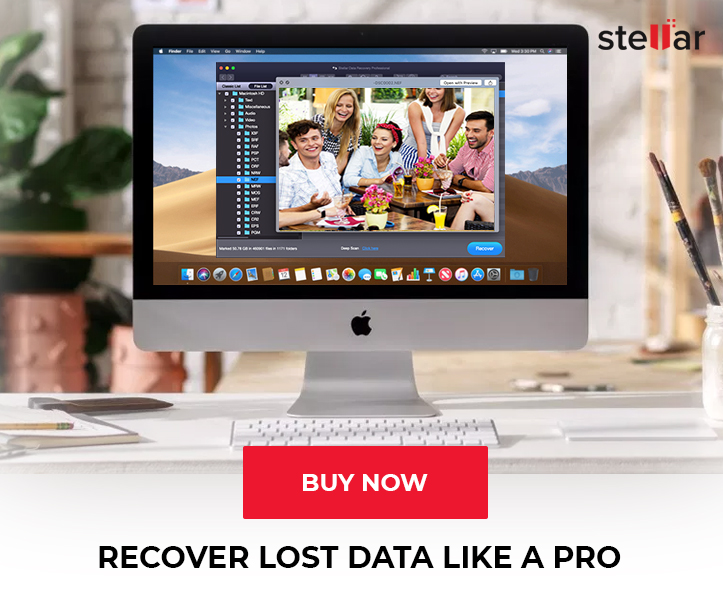 The software can recover lost or deleted data from any Mac device (MacBook, iMac, Mac Pro) and mounted HDD, SSD, SD Card, or USB Flash Drive. The software also recovers missing files from unmounted or corrupt external storage drive if it is visible via the Disk Utility.
I emptied the data from my MacBook Air Trash and continued using the device without realizing the risk of overwriting the deleted data. Now, I badly need that lost data but unable to retrieve it. Please help.
Sounds familiar? Well, that's a common situation many Mac users find themselves in.
In scenarios, wherein the data stored on a macOS Mojave device is overwritten and the backup file is also missing, then you just need to select the Time Machine backup drive from the software interface to scan and recover the missing backup file. Once the utility recovers the backup file, then use Time Machine to restore the missing files.
Watch the following video for systematic file recovery instructions on how to recover missing files on macOS Mojave by using Stellar Data Recovery Professional for Mac.
Conclusion
We hope the article helped retrieve your missing or hidden files on macOS Mojave device. In case the files go missing due to permanent deletion, virus, or other reasons, you can use Time Machine backup. If the backup is outdated, damaged, or unavailable, you can use the Stellar Data Recovery software to get back the missing files.
The software is available for free download and evaluation which offers to scan and preview the data. Software registration unlocks all its features —save the recoverable files, unlimited data recovery, drive monitoring, etc.