Updated on February 26, 2020
All kinds of data – documents, videos, photos, music, as well as emails – is stored on your Mac storage drive. And it's no news that data is always prone to threats like deletion, corruption, or inaccessibility. While backing up data is the most effective strategy to keep yourself safe from Mac data disasters, more often than not, mere backups don't suffice. Users need a more effective way to safeguard their data.
That's where a competent Mac data recovery software steps in. Powered by advanced algorithms, such applications make it possible to recover lost Mac data in a few clicks. But that's not where the story ends. 
With more people becoming aware of the competence of Mac data recovery tools, the search for free download of Mac data recovery software full version has sky-rocketed. Now, what is the full version Mac data recovery software and why do people look for it?
Free Download vs. Full Version Mac Data Recovery Software
Many of us are tempted to download and try out an application because it's offered for free. And there's no harm in looking for free trial software when offered by a trusted vendor. But, a user may tend to consider the Free Download version of the Mac data recovery software as a full version, which may disappoint in case the user's expectation is not met.
Virtually, every specialized and professional Mac data recovery software is offered at a premium to unlock the full functionality. And, at the same time, a few key features or functionality is offered as part of the free version to ascertain effectiveness and relevance of the software.
In this story, we present Stellar Data Recovery for Mac— a specialized Mac data recovery software – in the context of 'freemium' concept.
Stellar Data Recovery for Mac – the best recovery software for Mac
At present, one of the most competent Mac data recovery software available in the market is Stellar Data Recovery for Mac. Backed by an impressive feature suite and technically advanced functionality, this product is what experts claim to be a user's "best defense against Mac data threats". The primary features of this product include:
Recovers files lost due to accidental/intentional deletion
Recovers files from a variety of storage devices
Supports all prominent macOS versions including Catalina
Recovers any file format through advanced 'file signature' based recovery
Equipped with a fully interactive GUI
The demo version of Stellar Data Recovery for Mac can be downloaded for free from the website. The download is 100% secure and free from any threats. As already mentioned, the free version of this product is offered with 'scan' and 'preview' features to help the users determine its effectiveness. You can purchase the license to activate the software for saving the recovered data. The product is offered in 3 different variants, to suit individual needs. Here's a quick comparison:
| Software | Versions | About | License Info | Free Trial | Full Version |
| --- | --- | --- | --- | --- | --- |
| Stellar Data Recovery Professional for Mac | 9.0 | Recovers lost & deleted data plus monitors start-up disk. | Single System | Free Download | Buy Now |
| Stellar Data Recovery Premium for Mac | 9.0 | Professional for Mac features plus Repairs corrupt photos and videos | Single System | Free Download | Buy Now |
| Stellar Data Recovery Technician for Mac | 9.0 | Premium for Mac features i.e. Data Recovery, Video & Photo Repair and Drive Monitor | Multiple Systems | Free Download | Buy Now |
Now let's see what all you can achieve with the free version of Stellar Data Recovery Mac.
Free Download Stellar Data Recovery Mac
With the free download of this software, you can perform the following operations:
Step 1)
Install the product on their Mac and launch it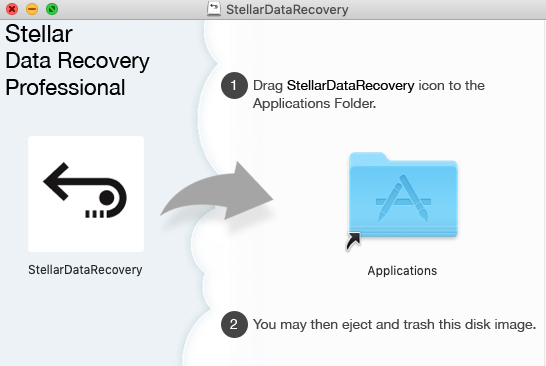 Step 2) Scan Mac internal or external hard drive for recoverable files and display them in tree-view list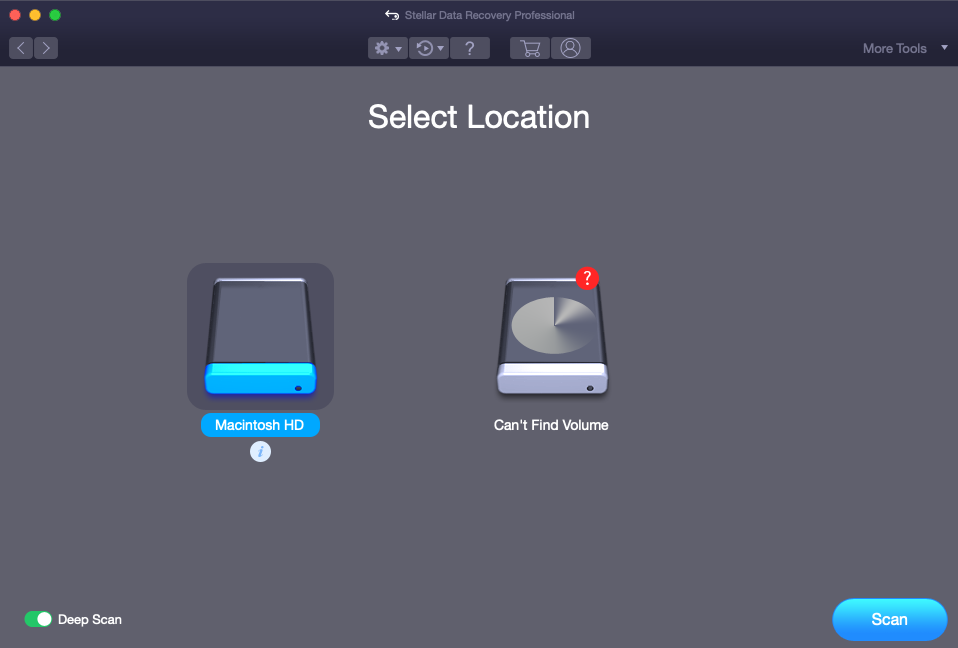 Step 3) Preview the recoverable files to be assured of data recovery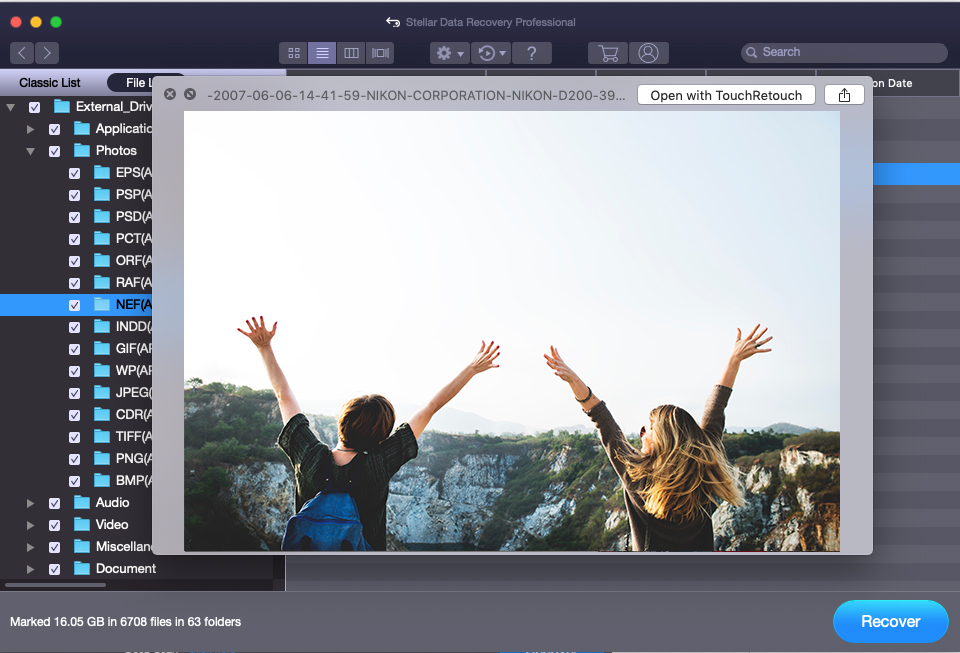 Once you've ascertained the effectiveness of the software, you can then activate your copy to full version by purchasing the license (activation key) which is instantly delivered on email.
Conclusion
Opting for a Mac data recovery software just because it's free doesn't serve the purpose. You should always evaluate its potential before actually using it. The free version of Stellar Data Recovery Mac allows you to scan and preview the recoverable data; so in a way, it lets you test whether it actually recovers your data or not. That way, you can be sure of your investment, before you decide to activate the software and save the recoverable files.