Microsoft released an update for Windows 10 and Windows 11 vide its KB5013943. The update is to address the following issues.
Security issues in Windows 11/10 OS.
Flickering screen while using your PC in Safe Mode.
Unstable explorer.exe components.
However, the cumulative update reportedly started causing problems within a day of its release. Users posted their issues on Microsoft Answers and Reddit forums, claiming that their PCs encountered a BSOD issue as soon as they installed the update.
What's the problem with Windows update KB5013943?
For those of you who are not aware, Microsoft released an update titled OS Build 22000.675 vide their KB5013943 for Windows users on May 10, 2022. The update issue might apply to Windows 10 and 11, but it is particularly serious for Windows 11 users.
It's causing frequent system crash on Windows 11 with a Blue screen of death and is further crashing the antivirus apps, threatening the integrity of your PC.
Some Sophos Home users faced an antivirus crash and reported the issue to the company.
Sophos investigated the issue and concluded that the problem was not with their software. Evidently, the error was prevalent on Windows 11 PCs with the KB5013943 update installed.
In their official document, Sophos stated that users are facing symptoms like '…being unable to get to the desktop after restarting the computer/shutting down powering it back on post-installation of Windows Update KB5013943. This includes a Stop Error Index Mismatch message …'.
As it's an automatic update, some users might not specifically need to download and install it will be done automatically.
As soon as the update completes, it affects the drivers rendering support to the system security apps, resulting in the apps crashing.
The problem further aggravates to classic BSOD error interrupting the key functionality of your Windows 11 PC.
If you haven't yet installed the update, we suggest avoiding it. Unfortunately, there has been no update on this issue from Microsoft yet, but Sophos has offered the following method apart from releasing an update to the existing Sophos users.
Note: Before you proceed further, it is advised to keep Stellar Data Recovery Professional for Windows handy, as this BSOD issue might result in loss of unsaved data and corruption of existing files on Windows PC.
Steps to Fix the BSOD error due to Windows 11 updates KB5013943
Immediately pause the Windows 11 updates on your PC and follow the steps below.
Step 1: Click the Windows Start button and select Settings > Windows Update.
Step 2: In the Windows Update window, scroll down and enablethe Pause updates for 1 week option.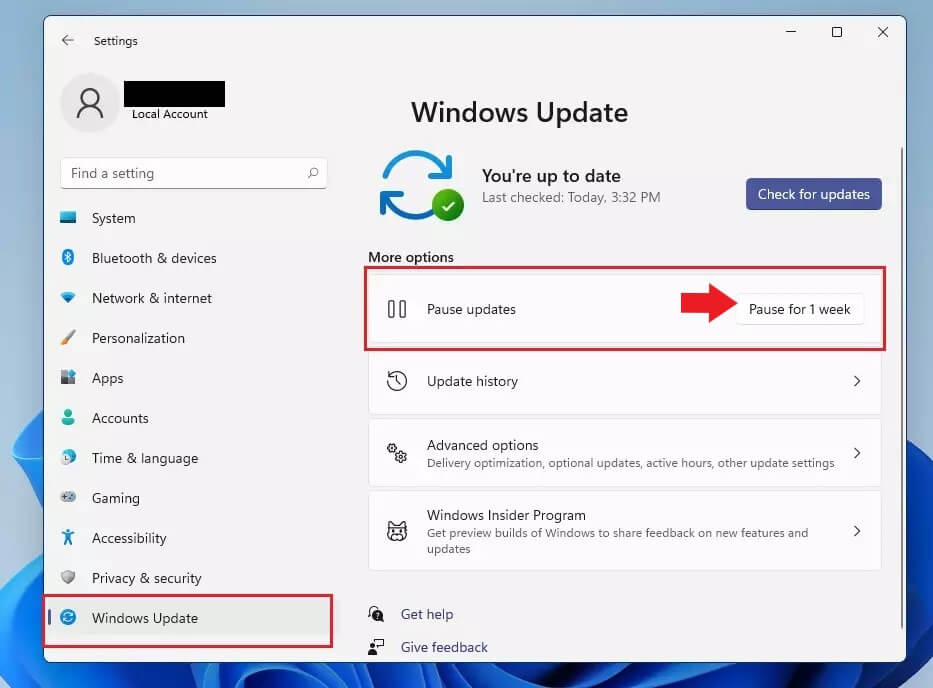 Step 3: Open Control Panel > Programs and Features.
Step 4: Click View installed updates from the left pane.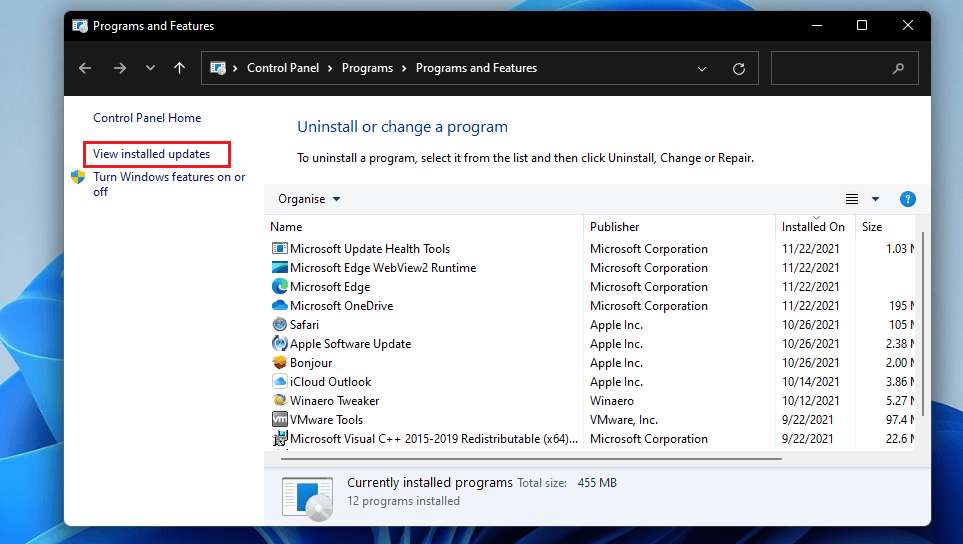 Step 5: Locate the Windows update KB5013943 in the list. Right-click and select Uninstall.
How to check for automatic updates from Sophos?
As soon as the automatic update for Sophos Home is installed, you will see a Restart Required message in the Sophos app. If you are not sure whether you received an automatic update for your Sophos Home app, you can verify it by following the steps below.
Step 1: Launch File Explorer. Insert the path C:\Windows\System32\drivers in the Quick Access bar on top and hit Enter.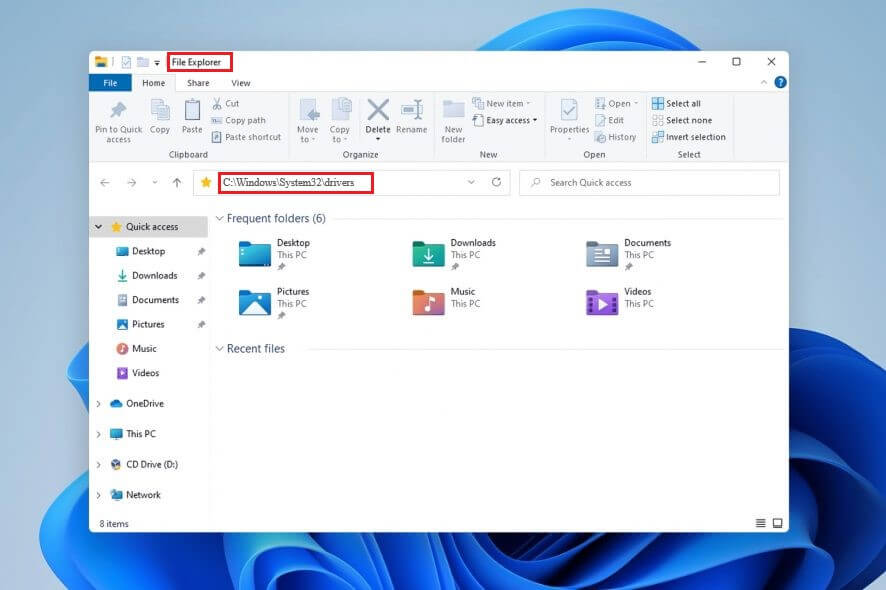 Step 2: Search for the hmpalert.sys driver.
Step 3: Right-click the driver to select Properties and select the Details tab.
Step 4: Ensure that 3.8.4.46 is the Product Version of your app.
Facing problem due to Windows update KB5013943 without Sophos
There is a possibility that even if you don't use Sophos Home, you still face BSOD after Windows update caused by Windows update KB5013943. The fix mentioned above would still be applicable for your Windows 11 PC. Although, if the above solution doesn't work, you need to wait for the official fix from Microsoft, which might be available within a week or two.
Note: As BSOD is a system critical error and occurs on a Windows 11/10 PC without any fair warning, there are high chances of data loss. However, it is quite easy to recover lost/deleted data on Windows 11 using Stellar's DIY data recovery solution.
Conclusion
The BSOD after Windows update issue is potentially harmful for your Windows 11 components. Therefore, it is better to address the issue immediately and, if possible, avoid using your PC unless the problem is resolved. Trying random fixes won't help. On the contrary, they might affect your system adversely. However, the methods given above are precautionary, and there is no risk to your system's integrity if you try them. Moreover, we will be sharing the official Microsoft update on the issue as soon as it is released. So, stay connected.