Recover Data from an APFS Formatted Hard Drive on High Sierra
Summary
Is it possible to recover missing (lost), deleted or formatted data from an APFS formatted storage drive on macOS High Sierra? Well, we will try to find out the answer by using the latest Stellar Phoenix Mac Data Recovery Professional utility. Let's see what happened…

APFS on macOS High Sierra
We heard about APFS file system during the launch of OS X El Capitan, Sierra but APFS made it much awaited inclusion in macOS High Sierra 10.13. In the High Sierra Disk Utility, you have the option to format your (internal/external) hard drive with APFS file system. APFS file system has its own advantages & disadvantages. This blog will not speak about Pros & Cons of APFS in detail.
Instead, it will inform you how to recover missing and deleted data from APFS file system on macOS High Sierra.
Data Recovery on APFS Hard Drive
Data recovery through Stellar Phoenix Mac Data Recovery is always easy but APFS is a new file system supported by macOS High Sierra, so let's see how this software performs on APFS.
Step 1. Download and install the software on your system
Step 2.  Make the selection of data types you wish to restore. You can Toggle On & Off amongst – Audio, Video, Photos, Documents & Emails. Click Next to move to the subsequent software window.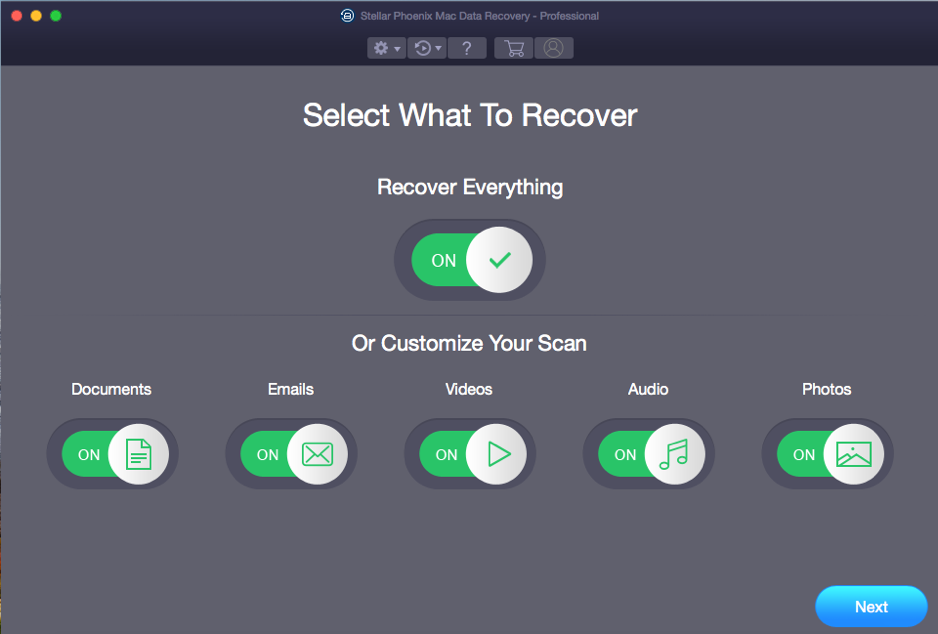 Step 3. Here, select your APFS USB or APFS hard drive from the list of all available devices. Note: On clicking the Scan button after choosing APFS storage drive; the software will switch to Deep Scan automatically.  Alternatively, you can manually Toggle ON Deep Scan for the APFS storage media.
Step 4. The software scans the APFS USB media thoroughly and updates you on the scanning progress.
Shortly, the scan gets completed.
Step 5. The software lists all the recoverable data through Raw Data.
Step 6. Preview the files recovered by the software from the APFS drive.
Step 7. You can save the recovered files to an external drive.
Summing Up
So it is proved that Data recovery on Mac's APFS file system is possible with the help of best Mac data recovery software. Further, the software can restore lost & deleted data from an HFS, HFS+, HFS Wrapper, NTFS, FAT & ex-FAT.