Are You Ready for Windows 8?
"Windows 8 – The Next Generation OS" is an amazingly fast Windows OS unlike its predecessors containing set of features such as apps gallery, security, touch enabled keyboards etc. that makes you feel like using speedy and secured PC. Windows 8 get outstanding exposure within the few days of its release and believed to be the revolutionary OS, which Microsoft has planning for many years.
It has many advantages over the Windows 7 i.e. intuitive user interface (Known as Metro), effortless smooth operation, removed start button, USB 3.0etc. and that hardly freezes, hangs or gives you tough time during uses. Window 8 will comes in touch screen enabled tablets, smart phones as well as various hardware configured PCs/Laptops with high level of interaction.
Since Windows 8 released date, millions copies of Windows 8 CR (Consumer Preview) & DP (Developers Preview) have been recorded within the first week. You could also get it right away by downloading the free copies available to test it at Microsoft official website. Undoubtedly, there are more features to come and sadly you have to wait for it till 26th October when Microsoft will fully release this.
However, here is the list of most talk Microsoft Windows 8 features and little hand to hand features that will make you so excited to try it.
Booting Speed Tuned up
Windows 8 has speedier & secure loading of Windows, lacking in any previously introduced Windows OS. It takes as less as 10 seconds to completely load windows and third party applications using improved resource allocations technique. Windows 8 also uses kernel hibernation method to keep system Kernel running even after shutting down your PC and helps to instantly boot your PC after pressing CPU power button.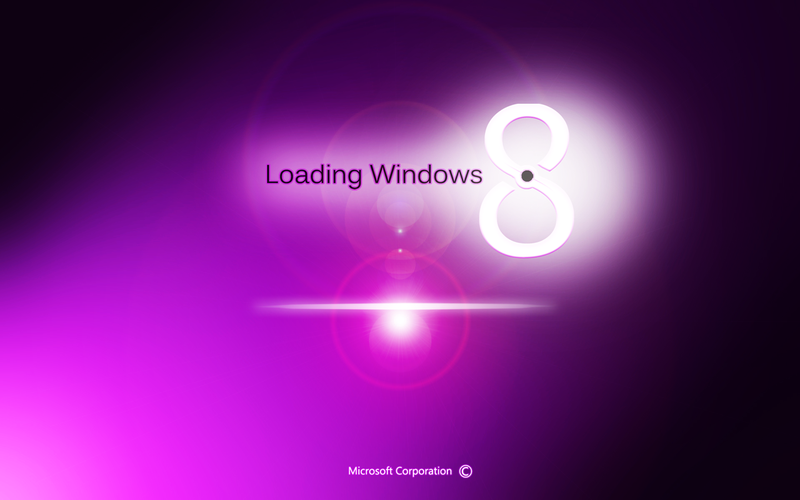 Windows 8 Apps Store
Got bored with old windows games or features, then right now is the time to use Windows 8 embed with Windows 8 store, which facilitate users more than millions of apps related to cloud hosting, music, videos, messaging, chatting, latest games etc. to make your everyday life easy and effortless.
Top IT professionals and students around the globe are participating everyday to build feature enrich and interactive apps. These apps are easily available to apps gallery and can be used by any tablet or PC users.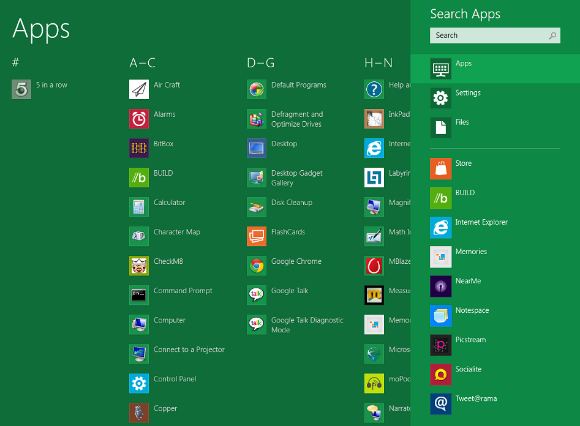 Roaming With Personalized Windows 8
Wherever you go, you can keep your personalized Windows 8 settings, wallpapers, features ready to be used at another computer with Window 8 installed, isn't it really interesting?
It's called 'Windows TO GO' feature that lets you save a copy of your Windows 8 with all settings, apps, and files on flash drive or external hard drive. Just plug it on any computer with preinstalled Windows 8 and you were almost ready to use your own Windows 8 OS with full settings and configurations intact.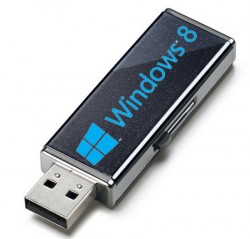 Same as 'Windows TO GO' features; Microsoft's Window 8 allows users to have Microsoft account such as 'LIVE ID' (If you don't have one), needed to logon on any Windows 8 computer and found all your basic settings and files there of OS you normally use, called 'Windows Live Synchronizing'. Surely, you won't capable to use all features of your OS like in 'Windows TO GO' but can found your social accounts, SkyDrive files and basic items available anywhere and on any computer machine.
Easy & Optimized File Copying Experience
Microsoft's Windows 8 has refined dialog box of copying files over traditional way of copying files, that allows you to pause, resume or stop any undergoing operation. It also allows performing multiple copy operation into a single dialog box, unlike Windows 7 which always tends to open a new box for each operation.
Stellar is Ready for Windows 8:
Stellar Phoenix Software V 6.0 now supports easy and flawless data recovery from much awaited Windows 8 OS. So, loosing photos, mails, videos or whole partition from your Windows 8 environment is of no more trouble as Stellar Phoenix software will recover them back effortlessly using simple on screen steps.

We, here at Stellar always provides most convenient and helpful data recovery tools for various data recovery needs.