Data loss is more common than you may think.
Statistics show that 60% of businesses that encounter a data disaster shut down within six months.
And that is why data backup is important. It safeguards against inevitable data loss situations caused by common reasons such as hardware or software failure, human errors, and malware attacks, etc.
One may use external storage drives, cloud storage, or both to back up their data. However, backup isn't the only solution to save data.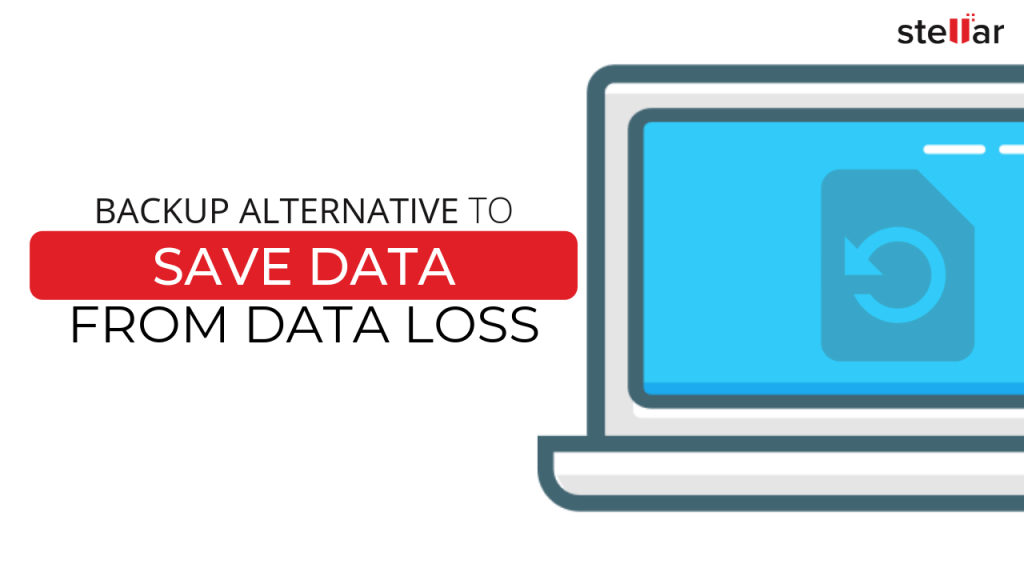 Why is Backup Not the Only Solution for Data Safety?
A daily backup can save you from most data disasters. However, as per the 2016 Backup Awareness survey, when respondents were asked, "How often do they back up their data on the computer?", only 25% of people responded that they back up their data once in a year.
And this percentage drops to just 8% when it comes to taking backup daily.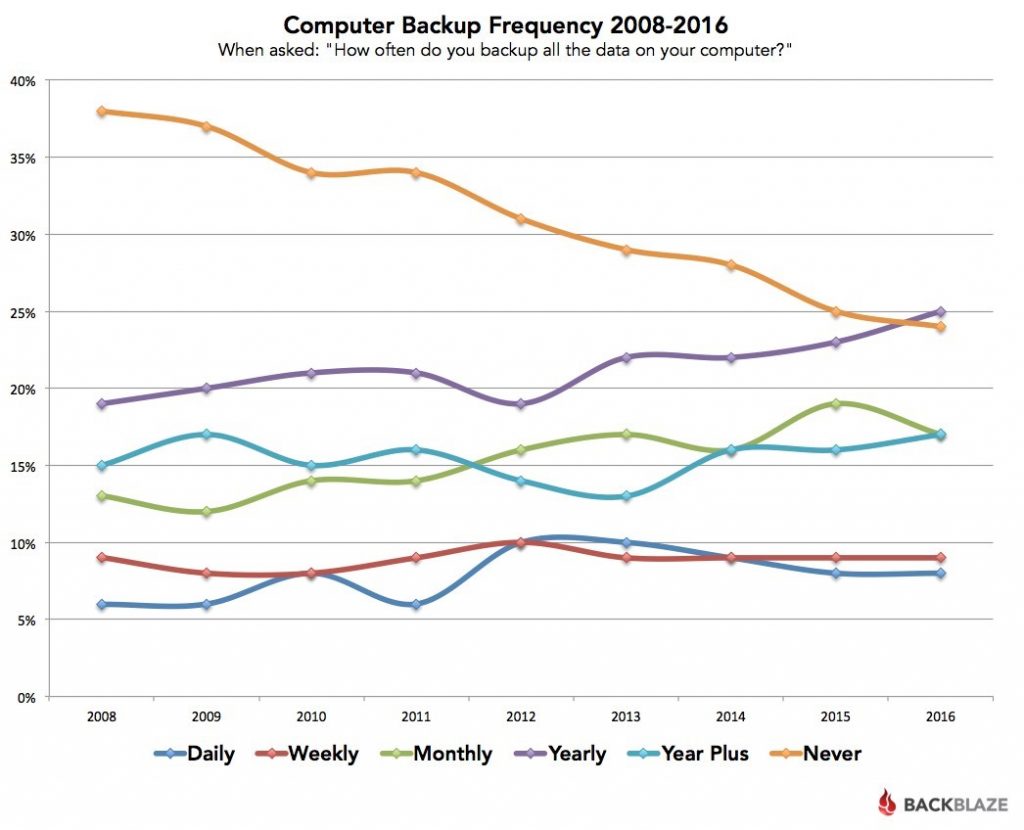 Moreover, even if you can take regular backups, it isn't enough—in fact, that's the beginning. After backup, you must test every backup and backup drive regularly to ensure that they are working, as intended.
Sometimes, a backup may fail when you need it the most or may not contain the files that you want to restore. A backup drive can fail due to physical or logical damage caused by human errors, malware, moisture, and extreme temperatures during storage.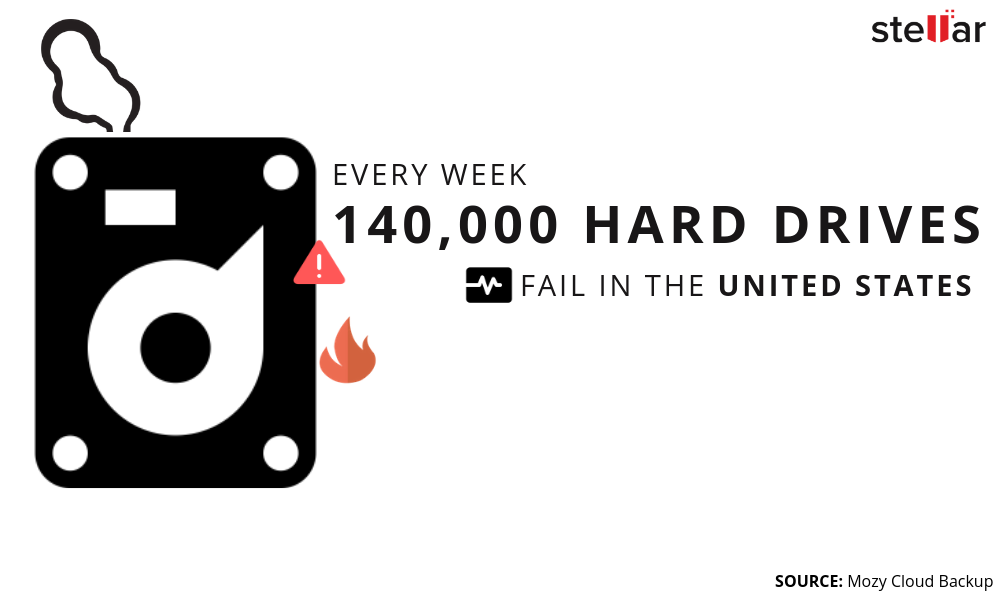 Therefore, you can't entirely depend on your backups. It isn't the only solution to safeguard data, as it may not always help you restore all your files, especially the new ones that you transferred or created but got lost due to accidental deletion, system crash, or power failure – before you could back up.
In such cases, you require data recovery software.
How to Leverage a Data Recovery Solution
When a backup isn't available or obsolete, data recovery software such as Stellar Data Recovery Professional is a perfect solution to restore lost data. The DIY data recovery software can recover data lost due to accidental deletion, drive corruption, formatting, and missing partition.
Whether the data was stored on your internal hard drive or the backup hard drive, SSD, thumb drive or SD card – Stellar Data Recovery Professional is effective in all common data loss situations.
Watch the following video to learn how to use Stellar Data Recovery and restore lost Data:

The Way Forward!
Data Backup is important! However, it isn't a fail-proof method to safeguard data. There are subsequent steps involved, such as testing backup, secure-storage, encryption, etc. – that must be followed to protect backup and ensure foolproof recovery when needed.
Use a data recovery solution such as Stellar Data Recovery Professional when your backup is obsolete or fails. This DIY data recovery software is the best alternative solution to backups – especially for those who do not back up regularly or at all. Leverage the data recovery software to recover accidentally deleted files and lost data from a corrupt drive, formatted volume or missing partition of an internal or external drive -in just a few clicks.