Summary: In this blog, we overview and conclude Stellar Repair for Excel as Best Excel Repair software till date – based on its distinctive features and capabilities. Also, you'll get to know what makes it the top Excel repair software from the perspective of recognized review websites, tech community forums, and users. In addition, you'll find the simple and step-wise process of repairing Excel by using the software.

Corruption in Excel file can hamper workflow, bringing productivity to a halt. And what can be more concerning is that you may lose sensitive data if the corrupt or damaged file is not repaired on time. An Excel file may get corrupt due to various reasons.
Common Reasons behind Excel File Corruption
Abrupt system shutdown
Human errors such as accidental deletion, formatting or overwriting an Excel workbook
Damaged Excel installation
Hardware failure
Virus infection or malware attack
Bad sectors on the hard drive on which Excel files reside
Large-sized Excel file
Regardless of the reason, manually troubleshooting corruption errors in an Excel file can drain time, resources and may even cause data loss. However, using a third-party professional tool such as Stellar Repair for Excel can save you the manual efforts and time in repairing Excel file, keeping the original data intact.
What Makes Stellar Repair for Excel the Best Software?
While there is no dearth of Excel file repair tools, Stellar Repair for Excel software has garnered considerable interest and positive reviews by MVPs. The software has remarkable features that make it the Excel file repair specialist.
Key Features of Stellar Repair for Excel Software
Though the software encompasses several great features and a simple-to-use and intuitive user interface, some of the key features that make it the best Excel repair software are:
Restores Excel (XLS / XLSX) File in Original, Intact State
The software repairs corrupt Excel files and restores all the data in the original format. Also, it helps restore the original properties of cell formatting of the workbook.
Capability to Resolve all Excel Related Errors
Most errors that crop up unexpectedly while working with Excel files are the result of damages caused due to human errors, virus infection, power surges, etc. The software can help you easily fix corrupted Excel files to get rid of errors such as "Excel is not responding", "Excel found unreadable content in name.xls", "Excel cannot open the file filename.xlsx", etc.
Real-Time Pre-Recovery Preview
It provides users with the opportunity to preview recoverable Excel file items before saving them. This helps users estimate how much data they will be able to salvage by using the tool, thus helping them make an informed decision about investing in the software.
Besides these features, some other aspects that make the software a recommended choice for Excel repair are as follows:
100% Secure: Downloading and installing this software is 100% safe and secure, since Norton antivirus security comes installed with it.
Tested by MVPs: Stellar Repair for Excel software is tried and tested by credible MVPs.
Allows Testing before Purchase: The software's demo version lets you understand the tool and its advantages before buying it.
Stellar is Microsoft Gold Partner: The software's vendor, Stellar Data Recovery, is a certified Gold partner for Microsoft.
Stellar Repair for Excel – The Most Recommended Software
Check out the user ratings and reviews to understand why Stellar Repair for Excel ranks as the top Excel file repair software, and why you should choose it over its competitors:
A user has shared how effectively the Stellar Repair for Excel software repaired and restored the corrupted Excel file.

The Excel Repair software got a rating of 4.5/5 on g2.com based on the positive reviews of the users.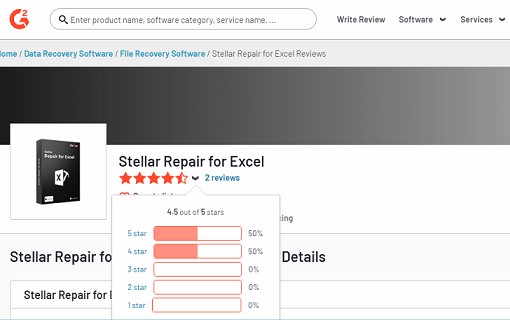 Softpedia gave the product a rating of 3.5/5 and reported it as 100% clean (meaning without malware).

Support and Compatibility Stellar Repair for Excel software support the latest MS Excel version 2019 and lower versions, including 2016, 2013, 2010, 2007, 2003 & 2000. It can operate smoothly on Windows 10, 8.1, 8, 7, Vista, and XP operating systems. System requirements to install and run 'Stellar Repair for Excel' software Stellar Repair for Excel requires Pentium Class Processor with 2 GB minimum memory and 250 MB of free storage drive space.

How to Use Stellar Repair for Excel Software to Repair Excel Files?
Follow these steps for repairing damaged or corrupt Excel files:
Step 1: Run the software and from the main software screen, select the corrupt Excel files you want to repair by clicking Browse or Search.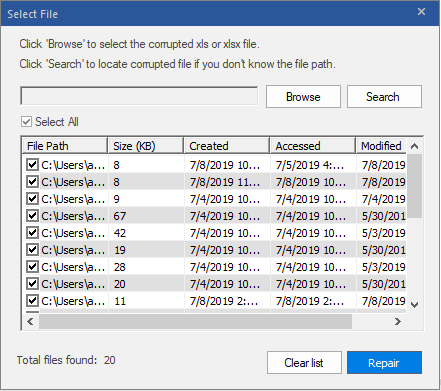 Step 2: Once the file is selected, click Repair to begin repairing the corrupt file.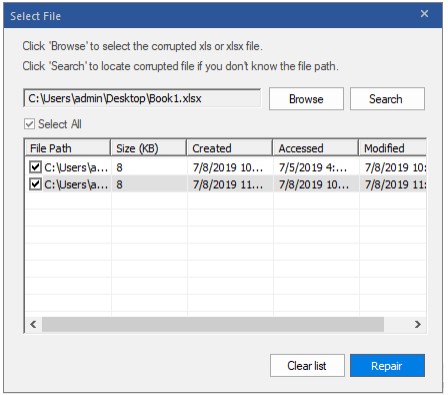 Figure 2 – Start the Repair Process
Step 3: When the scanning finishes, all recoverable data is displayed in the left-pane of the preview window. Click on any item to preview its content in the right-pane.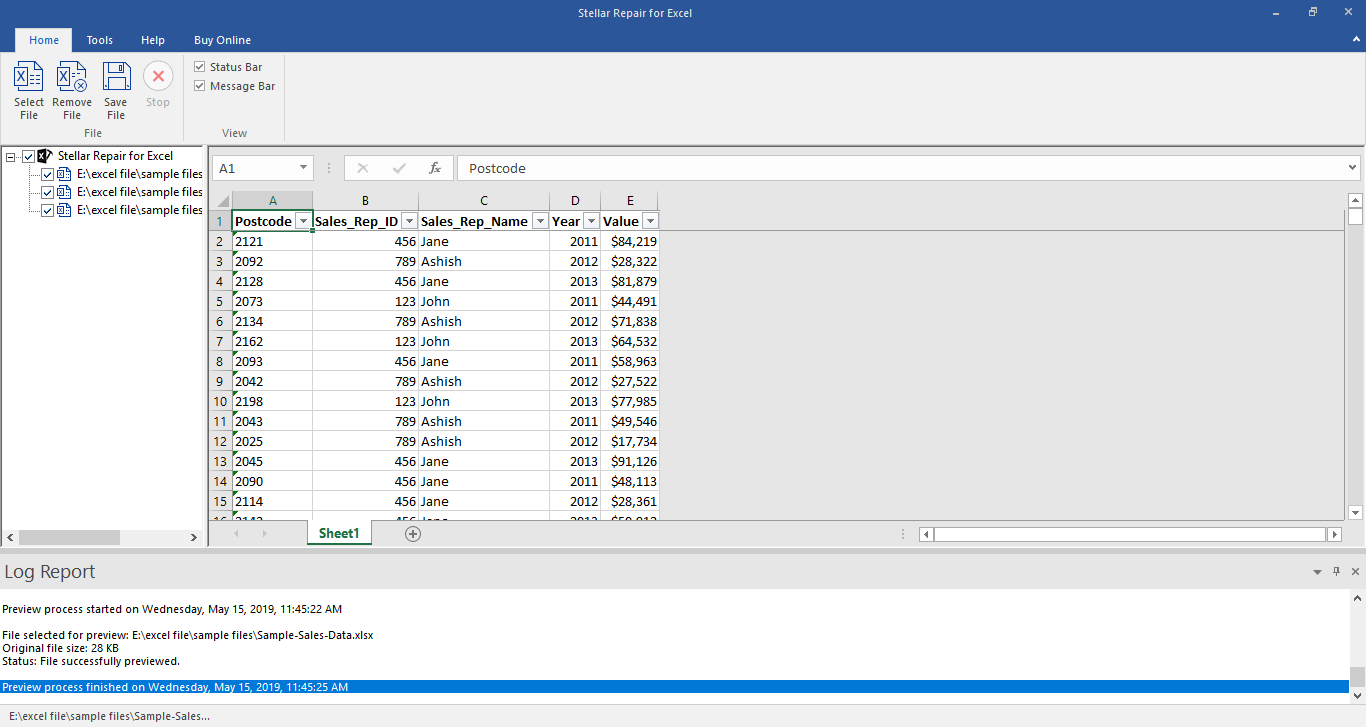 Step 4: For saving the file, click the Save File button on the Home menu.
Step 5: When prompted, select a target location to save the repaired file and click OK.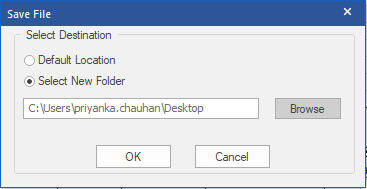 The repaired Excel file will now get saved in the selected target location.
Concluding Lines
Stellar Repair for Excel software empowers users to repair Excel (.XLS/.XLSX) file and restore worksheet data in the event of file corruption and data loss. More importantly, the software performs granular level recovery to restore the complete file items while preserving worksheet properties and visual representation.