Summary: Learn method to open and convert OST to PST without using Outlook. The guide helps you convert and access an orphaned or large OST file when you do not have access to your Outlook profile or experience Outlook data file (OST) related errors while accessing Outlook account. It will also help you restore your mailbox items such as emails, attachments, contacts, calendars, notes, journals, etc. from inaccessible OST and recover lost or deleted mailbox items without using Outlook.
An OST file is a replica of MS Exchange mailbox data, such as emails, attachments, calendars, contacts, notes, etc. stored on the local system. This allows users to access, view, and draft emails even when the Exchange Server is not accessible due to connectivity issues, server maintenance, or downtime situations. The changes are locally stored in the OST file and synched with the online mailbox as soon as the system connects to the Exchange server.
Thus, users can continue their work without interruptions. However, if your profile is removed from the server or OST gets damaged, you can't access Outlook or mailbox items. In such cases, you have two options,
Re-create OST file by renaming the damaged OST file
This may cause loss of mail items that you created or drafted while offline.
This converts your inaccessible OST to PST and restores all mailbox items, including deleted items.
Alternatively, you may also try to repair the OST file by using Microsoft's in-built SCANPST.exe utility. However, this utility often fails to repair the problems if OST is large, encrypted, or severely damaged.
Hence, if you are facing a problem with OST, the recommended way to go is to convert it to PST format. This article focusses on OST file to PST conversion without Outlook, why it is needed, and how to perform it.
Why is Outlook OST file to PST conversion needed without Outlook?
Before delving into the depths of matter, it is good to analyze why we need to convert OST to PST in the first place. Apart from situations where the SCANOST utility fails to work on a faulty OST, the following situations may demand the conversion of OST files into PST format:
1. MAPI Bindings
Typically, OST files are bound to specific MAPI profiles. Thus, an OST file can easily be opened on the system where the MS Exchange account was configured (with cached mode enabled). However, if you wish to access the data in the OST on another system, a simple copy-paste operation won't do. You'll have to convert the OST file to PST format. After that, the PST file can be copied to the other system and accessed or imported by using the Outlook Import Export Wizard.
2. OST Size Limit
With continuous usage over time, OST files tend to grow large. However, an oversized or large OST could lead to problems such as Outlook slow down, delayed email delivery, etc. Plus, a large OST file is prone to corruption. Hence, it's critical to archive or converts old OST data in PST format.
3. Orphan OST
If the Exchange Server account, which is the parent of an OST file, is deleted, inaccessible, or facing any technical issues, the OST file is considered to be orphaned. Attempts to access this file results in errors. Hence, the conversion of this file into PST format is the only way out if you want to access and restore the mail items.
How to Convert OST to PST Format without Outlook
To convert OST to PST without using Outlook, you need an OST to PST converter software such as Stellar Converter for OST. By using this software, you can convert large, orphaned, and inaccessible OST files to PST. After conversion, you can open the PST file in any Outlook account and access the mail items.
The steps are as follows,

Install Stellar Converter for OST Technician software
Run the software, click 'Browse' or use 'Find' option to locate and select the OST file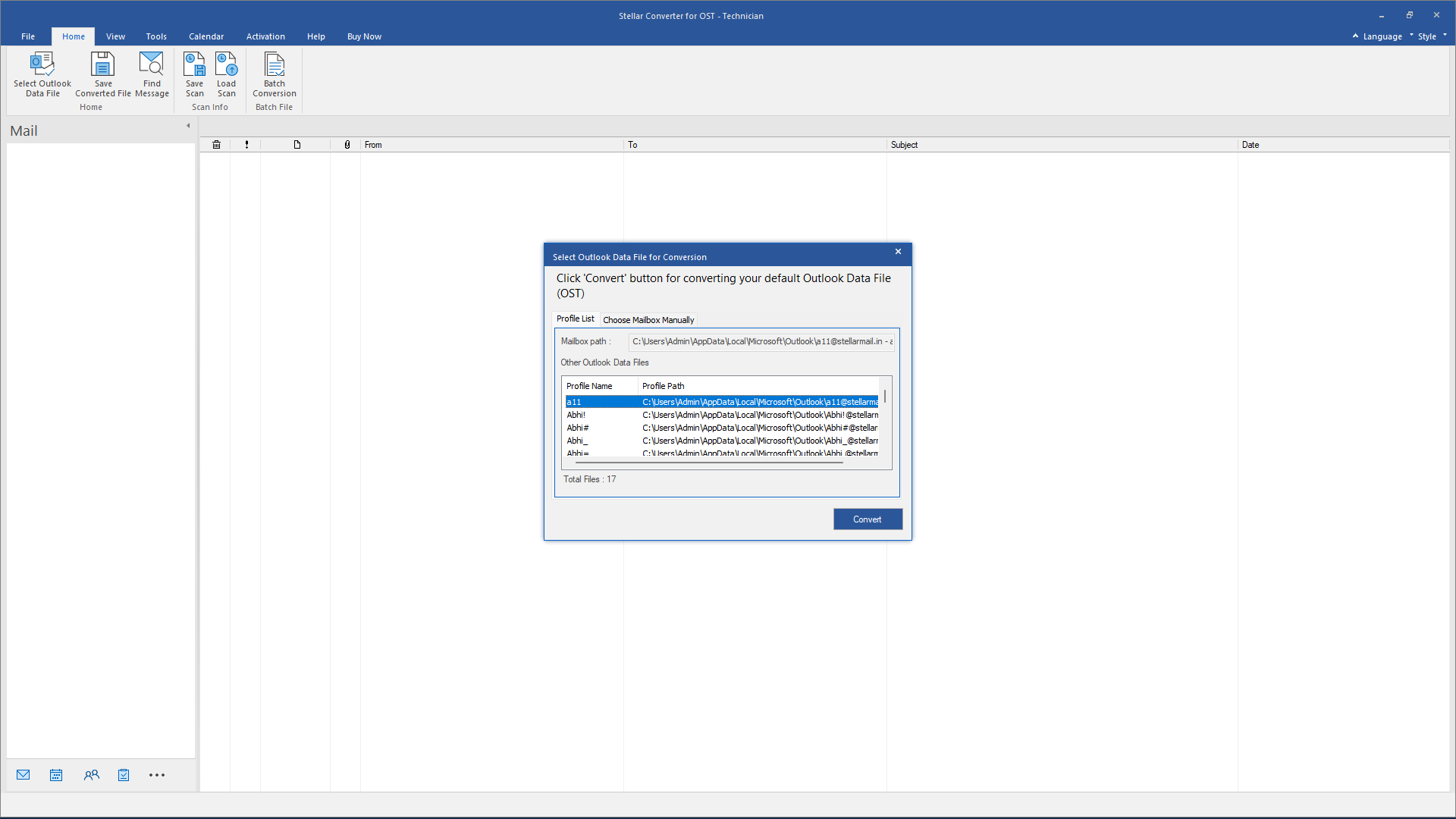 Click 'Convert' to start converting the OST file. After conversion, a message box appears. Click 'OK'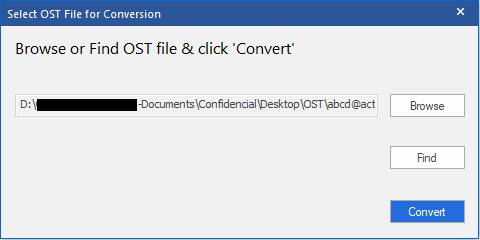 After OST file conversion, you can preview all the mailbox items, such as emails, contacts, calendar, notes, etc.
Select the mailbox items that you want to convert to PST and click on 'Save Converted File' at the top-left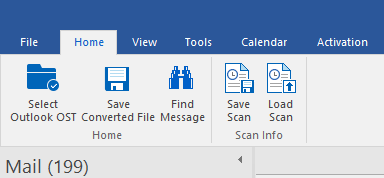 From 'Save As' dialog box, choose 'PST'
Click 'Browse' to choose a save location and then click 'OK' to start saving OST to PST
After conversion, you can open the PST file in any Outlook, Exchange, or Office 365 account.
Rating by MVP:


Reference:https://social.technet.microsoft.com/wiki/contents/articles/43966.microsoft-outlook-stellar-ost-to-pst-converter.aspx
Export OST Emails to PST File via Outlook Import/Export Wizard
If you have access to Outlook, you can export and convert OST mailbox items to PST format via Outlook Import Export Wizard. Following are the steps,
In Outlook, navigate to File > Open & Export > Import/Export
Select Export to a file and click on Next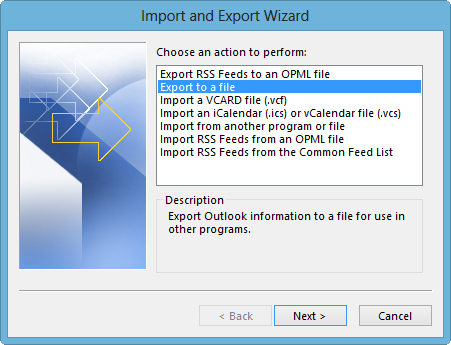 Select Outlook Data File (.pst) and click Next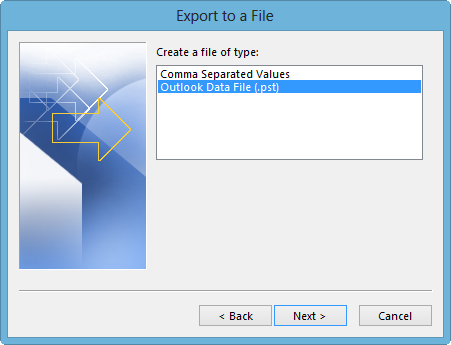 Choose email folders to convert and save as PST. Also, click on Include Subfolders checkbox and then click Next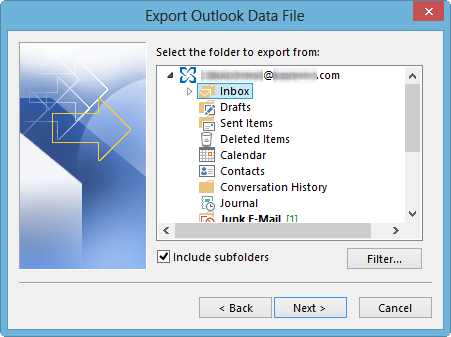 Click Browse to select a save location where you want to save the PST file
Then select "Replace duplicate with items imported" and click Finish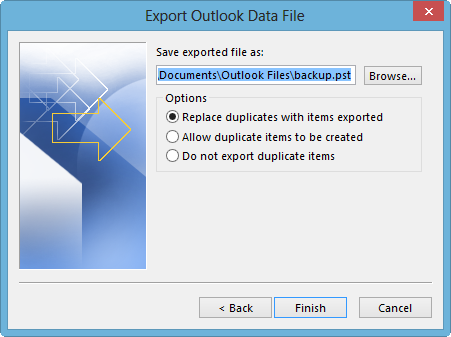 Enter a password (if you want), otherwise, click OK to save OST to PST file
Final Words
OST to PST conversion without using Outlook is possible. You can open OST file of any size by using a software, such as Stellar Converter for OST. You can use the software to convert multiple OST files at once or when you need to convert an inaccessible or orphaned OST file. Further, you can open the converted PST file in any Outlook, Exchange, or Office 365 account.
Besides PST, you can also convert OST to other formats such as MSG, EML, RTF, HTML, or PDF. It converts OST to PST with 100% integrity and even helps recover lost or deleted email items.