Facing Permanent Hard Drive Data Loss, See Why Data Recovery Services is So Useful
Being an avid desktop or laptop user, you may abruptly face weird hard drive related errors overtime. These errors are the consequences of improper uses of internal hard drive. Additionally, errors surfaced due to logical issues or physical corruption of the drive. These errors seems obvious in the beginning and supposed to be easily go away but eventually it becomes a serious concern and major cause behind dreaded data loss situation.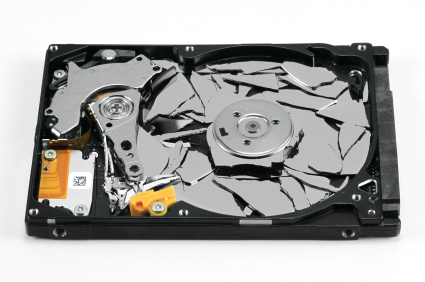 There are series of cases has been reported by majority of users that they have gone through data loss because of non-resolvable logical and mechanical failures of the drive. This could happen with the hard drive due to file system corruption, virus infection, incorrect operations with the disk, firmware corruption and other factors etc. Keep in mind that you cannot resolve or fix all of the hard drive errors and sometime, you just need to give up trying and ask for professional help to save important data just as data recovery experts. Experts at recovery lab can evaluate the problem drive and seek for possibility of recovering data out of the platters. They were pretty good at making damaged, corrupt or nonfunctioning hard drive usable again in order to retrieve files.
In this article, various type of hard disk issues and methods of salvaging data off the dead, inaccessible, undetectable, unrecognizable hard drives has been discussed. You can go through them and see if that helps you resolve or guide you in picking the right solution.
Why and when to choose data recovery services
Data recovery services offer unique mechanism to salvage data out of the corrupt, dead, broken or burnt hard drive. There are certain cases when data recovery service is crucial and you can ask them to help you recover your important files such as unbootable PC or hard drive not being detected. Read on further cases when your hard drive might needs to send at data recovery labs for special evaluation and later, perform data recovery.
It is a very common error with various possible root causes. One of the major reasons for the error "hard disk not detected" can be inadequate power supply to the disk. Inadequate power supply can cause difficulty while drive spinning. If the platter inside the drive is spinning up, you would be able to listen and feel a slight vibration by touching the side of drive.
So, first verify all the connecting cables for motherboard and hard disk to ensure that the drive is getting adequate power supply. Faulty cable with bent/ misaligned pins, broken wires can cause inappropriate power to the drive.
Roughly used drives with lots of formatted already performed may also stop showing in my computer or in disk management. This happens because of consumed lifespan of the drives after which, you need to seek alternatives or purchase new hard drive to replace the old one.
The BIOS cannot detect or recognize the ATA / SATA hard drive
See if you've performed any of the options below:
If you haven't enabled the Drive into BIOS
The Serial ATA controller drivers hasn't been properly installed
Incorrect jumper settings for the SATA drive
If any of the above condition does not fit in your case, your drive may have turned faulty. Once the drive becomes inaccessible or invisible under BIOS, you should start looking for the professional data recovery services which in turn, the last resort to save life of your data. Recovery service is undoubtedly costlier but still a great way to get back your data when there is no hope of drive becomes accessible again.
To give you a clear view of how exactly you need to pay if you choose to subscribe recovery services packages, you can calculate the services cost online using this tool.
External hard drive not visible in disk management
Can't see your external hard drive in windows explorer interface or in Disk Management?  This could happen due to minor glitches or problem with the cable and can be resolved by using secondary or new piece. Other causes includes problems with internal equipment of the hard drive, improper portioning on the disk, damaged file system, faulty USB ports, device drivers and controllers etc. Being more specific to the problem, there can be different variants of the same problem faced by users such as "hard drive not visible in my computer" or "hard drive not visible in disk management", " hard drive not detected windows 7".  All these issues signify that hard disk drive is likely to be dead or failing and you might have hard luck while retrieving files from it.
Avoid opening the hard drive case or freezing it in the freezer in the hope of making it usable again. This could leads to permanent data loss and make engineers stretching burden on hard drive equipment and thus, increasing the services cost. Data Recovery Service needs to be performed on highly qualified labs which ensure safety of all drive equipment and performing smooth recovery.
Hard Drive asks to be formatted
You've seen pop up asking to format the drive first before being able use it? How can I do this as it's one of the important sources of keeping data backup? This error has come up if the drive has faced severe corruption issues or sometime, damaged file system.  Though, you can still try updating drivers, reinstalling the device driver, Partitioning and formatting the drive and system restore.
You can partition and format the drive easily using Windows Disk Management tool and it also let you fix other file system related issues too. After partitioning the drive, assign it a drive letter before accessing. Formatting the drive with wrong file system can also lead to further drive issues. So while formatting the drive, carefully choose the file system (NTFS/FAT).
Still, disk management won't recognize hard drive? The drive is probably dead then.
"A Disk read error occurred":
This may happens due to mechanical/hardware failure of the drive and bad sectors or failing equipment are the primary suspects.  You can also check and see if master boot record (MBR) has been corrupted which may abruptly preventing the accessibility of attached storage device. If so, you can easily fix it using the tools: FixMBR and FixBoot. Try defragging the disk and changing the partition size. If you have applied all the possible techniques but nothing seems to be able to fix your drive. Sadly, the drive has gone through mechanical failure and completely dead.
Looking for ways to recover data from failed hard drive or perform hard drive mechanical failure recovery?
The data recovery services are here.
Seek immediate help from the experts!!
https://www.stellarinfo.com/services/data-recovery-capabilities.php#
Take data recovery advice from experts:
The experts help you analyze the possible problems with the hard drive and let you seek out a proper recovery solution for lost/inaccessible data. If you have run all possible recovery methods but still the drive is troubling, then professional data recovery services comes handy. These expert data recovery services are capable of dealing with all sorts of hard disk detection/recognition/accessibility/failure issues. It's also recommended to immediately seek for professional help before too much damage is done on the drive and scope of salvaging files is no more.
You can evaluate or estimate the data recovery cost for free before sending it to the data recovery labs. Price shown on the window after completing few basic details is not fixed but you'll not be charged lot more or extremely less. It's just to give a holistic view of charges that services may going to apply against recovering files.