External Hard Drive Not Showing Up or Recognized in Windows, How to Fix It?
Summary: Sometimes, external hard drives do not show up while connecting and thus making the data inaccessible. Here are the ways to resolve external hard drive not showing up issue and steps to recover data from an inaccessible drive using the most trusted Stellar Data Recovery software.

At times, when you plug in an external drive into your system it does not show up or AutoPlay in Windows. Here, you will be able, to take a look at ways to resolve external hard drive not showing up issue in Windows and make it accessible for use.
The problem starts when you plug in an external USB or hard drive to your system, and nothing happens. At times, you might hear the USB connection sound as well, but still, AutoPlay doesn't run. When you check the drive in 'Computer', you don't see any external drive there. Usually, external hard drive not showing up problem occurs when Windows names the drive to a letter that is already in use.

Steps to Locate Not Showing External Hard Drive in Windows 10, 8, 7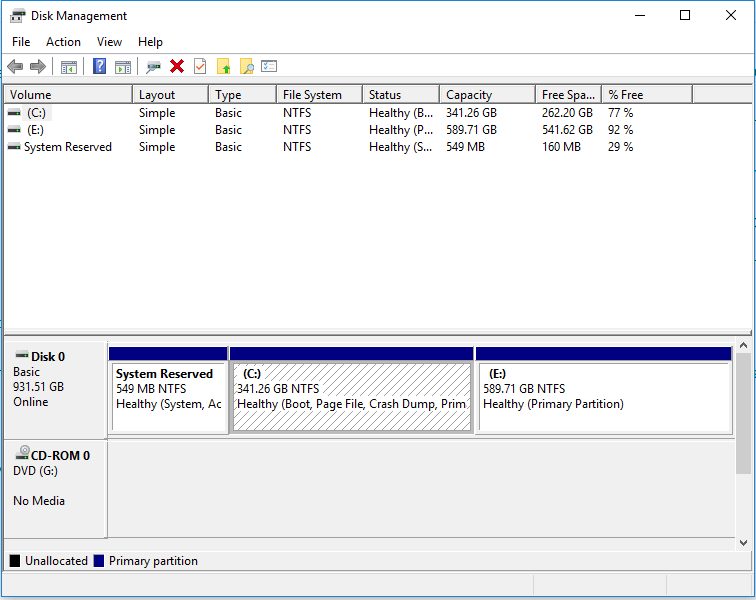 In the disk management window, a list of all the connected external drives and the existing ones along with their complete details will be visible. Here, you will be able to determine the drive you're trying to access by its size and format type.
Now, right-click on the drive, select 'Change Drive Letter and Paths' option and then click on the Change button.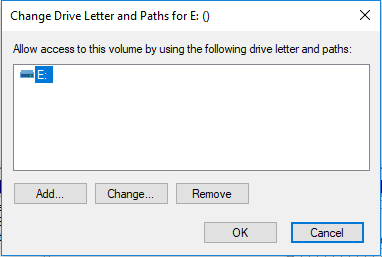 Select a drive letter from the available alphabets to rename it. Make sure the selected drive letter is not already in use.
A warning dialogue prompted and asked you to change the drive letter. Click Yes.
Now, you will be able to see the changed the drive letter
After the successful process, you'll be able to see the AutoPlay screen asking what you want to do with the drive and 'Computer' also displays the drive that can be accessed.
Following these steps will most probably resolve the external hard drive not showing up in Windows. But what if the drive or new hard drive is not showing in the Disk Management as well?
External Hard Drive Not Showing Up in Disk Management
If Windows doesn't list your external drive in the Disk Management, then possibly there could be a problem with USB port, a driver problem with Windows or you are using a dead drive.
1. Check USB Port:
First, try to plug your targeted drive in another USB port on your computer. If it works then, you might have a dead USB port. In case you are using a USB hub then try to connect the drive directly to the computer instead since some USB hubs don't provide sufficient power to the external drive for their proper functioning.
If still, the drive doesn't appear in Disk Management then connect it to another computer's USB port to check whether the drive itself is bad or the computer has certain issues. Make sure you have checked whether the drive appears in the computer's Disk Management window. If not then you are using a dead drive that needs to be replaced.
2. Update The Driver
If the external hard drive does work on another computer then your Windows itself may be having a driver problem. You can determine it using Device Manager.
Open Device Manager and check for devices with a yellow exclamation mark next to them. If you can find out a yellow exclamation mark, then there must be a driver problem. Right-click the device with a yellow exclamation mark and choose Properties, and go through the error message. This error message can help you resolve the issue.
To resolve such problem, you can also run System Restore or can also use the Update Driver button to install an updated driver. To revert any changes, select the Roll Back Driver button or use Uninstall button to uninstall the driver from your system. Hopefully, this will configure your external drive correctly when you reconnect the drive.
3. Partitioning And Formatting the Drive
At times unpartitioned drive is also a reason for an invisible or an inaccessible external drive. When the drive is full of "unallocated space," then you need to create a new partition on it to show its visibility. Windows Disk Management tool can fix this partition and file system issue.
Right-click inside the unallocated space, select New Simple Volume and follow the wizard to create a new partition.
In case the drive is partitioned, but still, you can't access the drive from another device, then probably it is not formatted as NTFS. At times many devices can't read the Windows NTFS file system. To fix this problem format the drive with the FAT32 file system.
Note: This process will remove all the stored files on your external drive, therefore first try to copy important files to another drive. In case you are unable to access the data, recover it with an efficient partition recovery software .
4. Use Professional Recovery Software
Stellar Data Recovery Professional for Windows is a highly recommended tool that is capable enough to restore inaccessible files from the external hard drive. Its simple and intuitive interface doesn't require any technical know-how to run it properly. Due to its highly positive reviews many windows users use this utility to recover data from their inaccessible external drive. You can download the software by clicking on below button.

From the main screen, 'Select What To Recover Data', choose the file types you want to recover and click on 'Next'.
Then choose the external formatted or RAW (Unrecognized) drive from the options under 'Connected Drives'.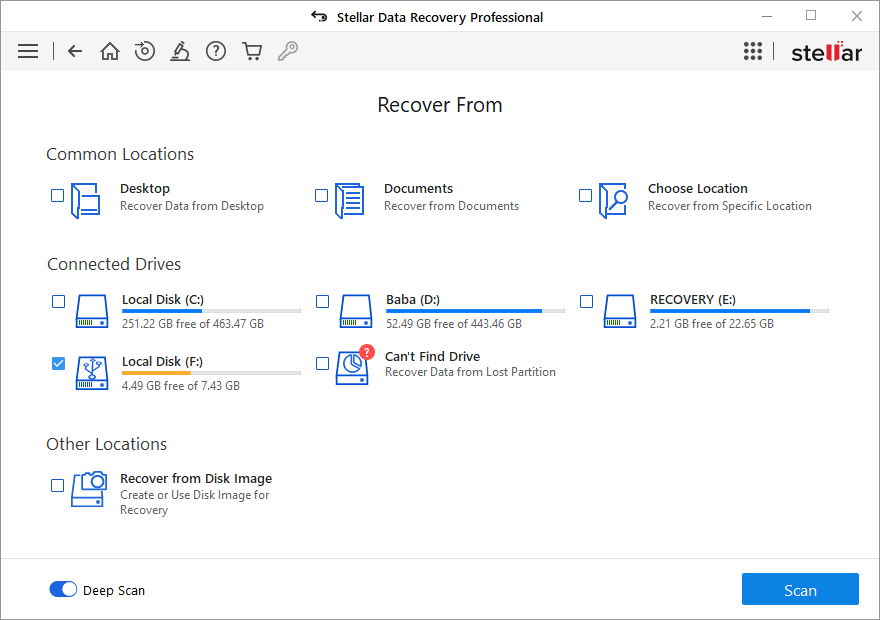 Turn on the 'Deep Scan' toggle at the bottom and click 'Scan.'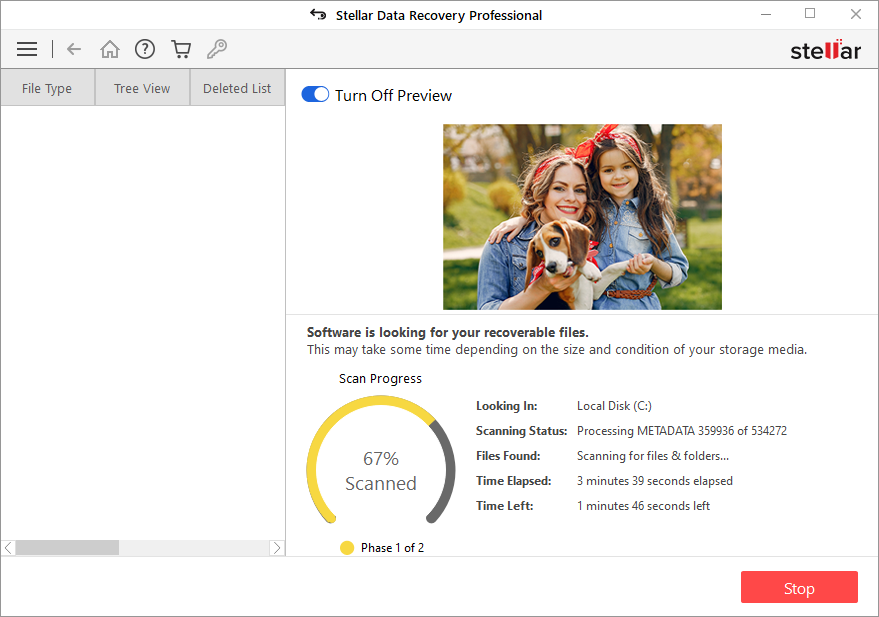 During the scan, you can turn ON/OFF the file preview.
Tip: Turning file preview OFF boosts the scanning speed.
After the scan, you'll see that the files/folders get listed under 'File Type', 'Tree View' and 'Deleted List.'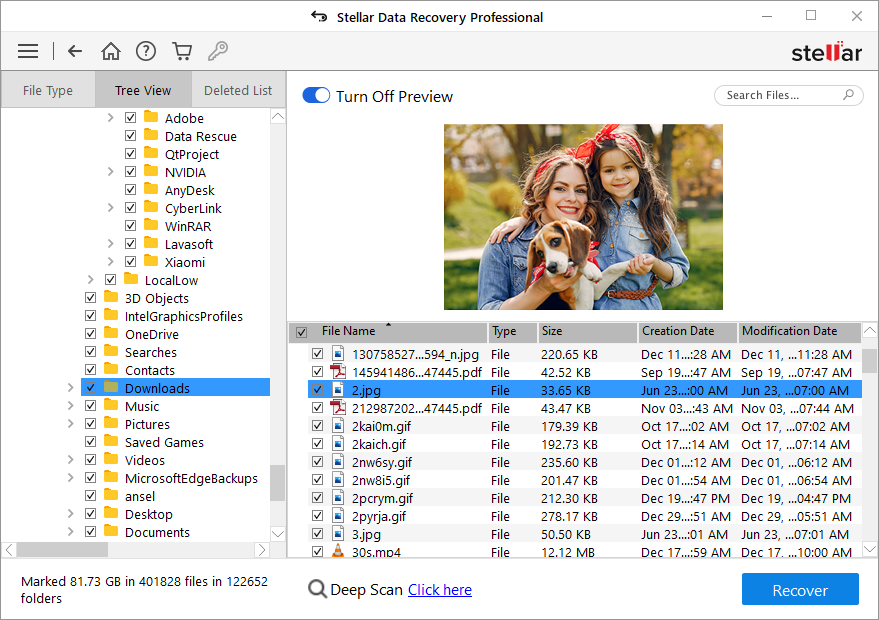 Select the desired files that you want to recover from the scan result, and click on the 'Recover' button.
Click 'Browse' and choose a save location.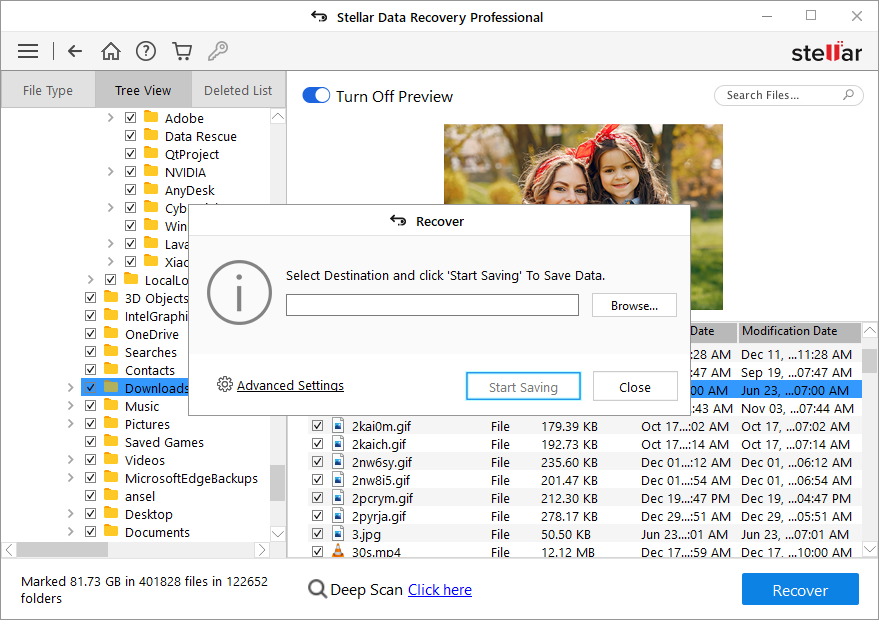 Click 'Start Saving' to save the recovered files at your desired location.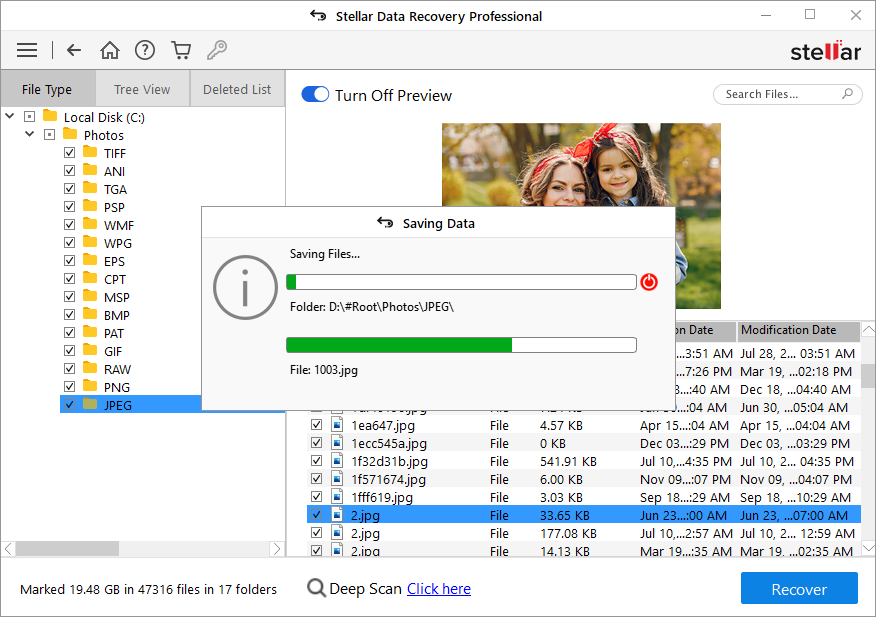 Final Words
Overall, whenever you face issues with your external drives, it is always better to go with a reliable data recovery software instead of trying different methods to make it accessible as it might end up with a data loss situation.