How I Recovered My Lost Photos, Taken during Germany vs Brazil Match FIFA World Cup 2014
Are you a diehard fan of FIFA World Cup? If you are, then you must be watching every single match of the FIFA World Cup 2014 tournament. Okay! Few questions arises in our mind about the ongoing World Cup 2014 and only few of us can answer those. Few of them are like, do you know that Brazil is the country hosting FIFA World Cup 2014? How many of you know that it is the 20th FIFA World Cup (12th June – 13th July) taking place at several places across Brazil? There are 32 Teams in 8 Groups are there in the tournament.
Do you know that Germany is going unbeaten till the last update received and the grand winner of Final match held on July 13th, 2014 at Estadio do MaracanaRio De Janeiro ? You may also know that it's the second time Brazil is hosting the FIFA World Cup 2014, while earlier in 1950. Anyway, it is enough knowing about this grand tournament. Further, in this post, you can find some priceless moments that most of us suffer and only few can survive from such catastrophic situations.
A Glance at Brazil vs Germany Match
A team must play the match with coordination if they dream to win it, especially when the victory is going to take them to the final of the ongoing tournament.
On the ground, though the two teams were playing the match, only one kept scoring as if the host team existed in the match only for marking their physical presence. Now, in this tournament, we would remember a match with Germany's 7 – 1 humiliation of Brazil as long as Soccer is we love playing as well as watching this game.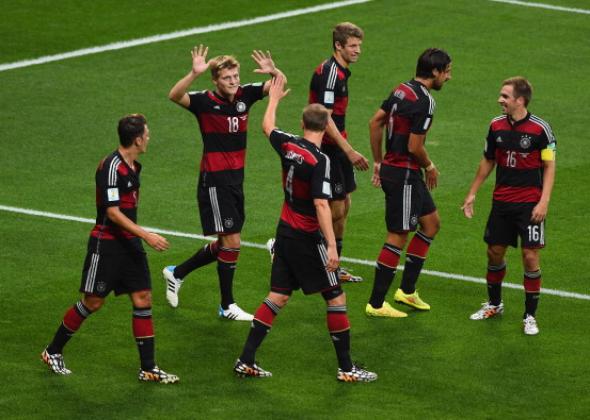 Just after the 11th minute of being left unmarked on a corner kick, when Thomas Muller scored in the first goal, the moment was actually comparable to that of 1998 World Cup when Zidane great header off a corner putting France 1 – 0 over Brazil.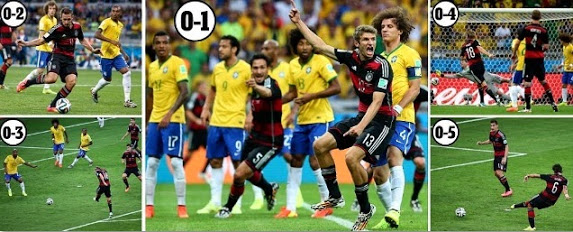 The Moments I Captured
Since most of us are Soccer enthusiast, how could anyone forget to carry DSLR along on the ground? Surely, we may click so many photos during the match, Muller scores in, Brazilians unable to stop them and few more. We keep these photos in personal collection, but they are now stored on the SD card.
Moving Photos from Camera to PC
As we are desperate to see the captured photos on our computer device, user tends to connect the DSLR to their PC to move the photos out without wasting a second. However, the problem arises when the camera was not detected by the system and seems corrupted. In some situations, the Windows Photo Viewer may display the following error message.
Not only a single photo, but all of them appeared with the same error message (as mentioned above). The simple thing is, all the stored photos may have been corrupted while transferring it. The condition become worse when people realizes that they don't have any backup copies of those photos. Sadly, you'll no longer be able to see them again. User with such cases are strongly recommended to use Stellar Photo Recovery software to recover lost photos from memory or SD card. The following are the steps you'll need to follow for recovery:
Run Stellar Photo Recovery software Windows PC.
Now select the drive or storage media to scan and recover from. Click Scan.
You can choose to customize the recovery process through Advanced Settings icon on top. You can select a specific file type, add new file type or edit Header to scan for exact results.
A dialog box of 'Scanning Completed Successfully!' appears. In the left-pane of main window, all the found files and folders are listed. The bottom-right pane lists the files stored in the selected folder. Select a file and preview in the right pane.
If the required photos, videos or audio files are not in the list, opt for Deep Scan at the bottom and click Recover
In the dialog box, specify the location to save the media files and click Save
Stellar Photo Recovery software is easy to use and gives efficient results.