Summary: This blog lists some easy DIY methods to recover data from an external hard drive—data lost due to accidental deletion, formatting, or corruption. We have also created a software-based guide in this post for you to recover data from an external hard drive.

Most users store their critical data in external hard drives. Although these drives can be used in multiple PCs, they may also corrupt easily due to malware attack, damaged file system, registry damage, or human error. And, drive corruption leads to severe data loss in most of the cases. But no need to worry as you can easily retrieve your important data following a few simple methods. Read on to know what to do when you lose data from a drive and check out easy methods to recover data from a hard drive.
What to do first when you lose data from a Hard Drive?
Stop Using Your Drive Immediately
Avoid using your hard drive in case of data loss. When you accidentally delete or lose data from a hard drive, it remains there but becomes inaccessible. This data can be recovered with some DIY methods or by using a professional data recovery tool. However, if you continue using the drive and add new data to it, it will overwrite the existing data and eliminate any chances of recovery. Once the data is overwritten, it cannot be restored using any method, software or tool.
Don't perform any hit-and-trial method
Don't just start performing any hit & trial method to get your data back. It may worsen the situation and you may not be able to recover your data. Or worse, you may end up formatting or corrupting your external hard drive as well. Also, if the drive is physically damaged, don't try to repair it. Contact your manufacturer or hand it over to a professional. To recover data from a physically damaged hard drive, you may also contact Stellar Data Recovery Services.
Methods for Recovering Data from External Hard Drive
There could be different situations in which you may lose data from an external hard drive. Check out the solutions below for each such situation.

Method 1: Run ATTRIB command – In case of Malware attack
"My PC was infected with a virus, Windows Defender notified me and I removed the Malware immediately. However, when I connected my external hard disk to my system, I could not find most of my files. Are they lost due to the system virus? Is there a way to retrieve my lost files from my external hard drive?
Sometimes, due to a virus attack, files stored on the external hard drive become hidden, but these files are still present on the drive. You may use ATTRIB command to get your data back. Follow the given steps:
a. Connect the drive to your system.
b. Type cmd in the Windows Search Box and open Command Prompt.
c. Type attrib -h -r -s /s /d x:*.* and press Enter. (See Image 2)

Once done with the process, let Windows repair the virus-infected hard drive and wait till the process completes.
Method 2: Assign a drive letter – In case of Undetectable Hard Drive
"Hi, I tried connecting my HDD (1TB) to my Windows 10 PC to transfer some of my files and documents to the PC. At first, it was working fine but after an hour or so, my system shut down suddenly. Now, I'm not able to access my hard drive on my PC. There is a huge amount of data on my hard drive. Does anyone know how I can recover the data?
When a hard drive is undetectable on a system, you might see an error message "You need to Format disk Drive E: before you can use it. Do you want to format it now?" (See Image 3) on connecting the external hard drive.
[Caution: Do not format your drive. Doing so will lead to complete data loss. But in case you accidentally format your drive, use the best Windows Data Recovery software to recover your data.]
a. Connect your hard drive to the system.
b. Open Run command by pressing Windows+R and type diskmgmt.msc in the box, click OK. (See Image 4)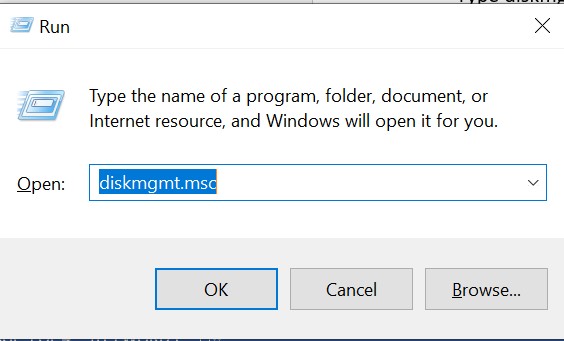 c. Take note of the letter already assigned to your drive on the next prompt.
d. Right-click on the external drive and select Change Drive Letter and Paths… from the options. (See image 5)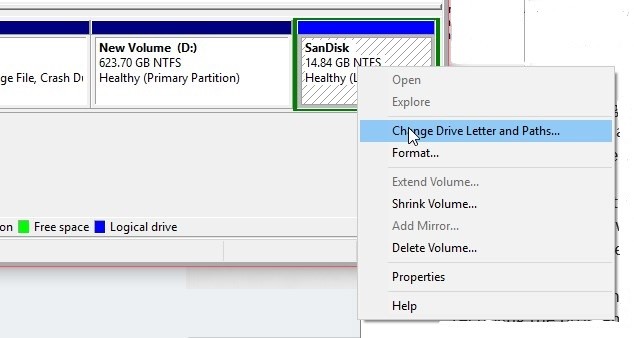 e. Click Change and select Assign the following drive letter.
f. Select a letter from the drop-down list and click OK. (See Image 6)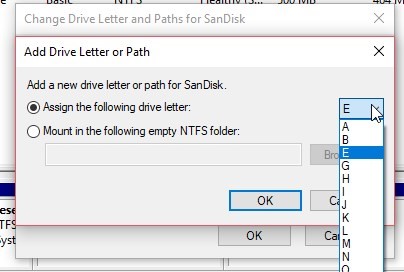 Once the process is complete, restart your PC and check if you can access your drive now.
However, if it remains undetectable, we strongly recommend you to use a data recovery tool to recover data from an external hard drive that isn't detected.
Method 3: Use Data Recovery Software to recover data – in case of,
A. Corrupt Hard Drive
"Hi, I have an external hard drive of about 2-3 years old. My mom asked me for some images which I kept on the hard drive. So when I plugged it in, my drive was not there. I checked in the Disk Management, the drive was showing but I couldn't access it. I guess my hard drive has been corrupted. Please suggest some ways to recover those images from the corrupt hard drive.
When a hard drive is connected to a PC, the operating system reads the file system's table of the drive and shows the existing data using details fetched from the table. When the table gets deleted, damaged, or when OS fails to identify the file system, it shows the drive as corrupted or RAW. As a result, you won't be able to access the RAW drive or your computer.
You may restore data from a RAW hard drive using a powerful data recovery software and save the recovered data on the desired location.
B. Accidental Hard Drive Formatting
"I accidentally formatted my hard drive while using it to create a windows bootable media for installing Windows. All my music videos and important files are in there. Is there a way to recover my things without any damage to the quality? This is pretty urgent, please help!"
If you formatted your drive while installing Windows, there's still a chance that you can recover your data with a data recovery tool.
Use a Data Recovery Software for Recovering Data on Hard Drive
To recover data from an external hard drive, using a data recovery tool like Stellar Data Recovery is the best approach. This DIY software efficiently retrieves data from system drives as well as all kinds of external storage media like SSD, HDD, USB, SD card, etc. The software supports all kinds of file formats and can simultaneously retrieve a large number of files and documents at the same time. The software can easily restore data on the hard drive that is formatted, corrupted, or even encrypted with Windows BitLocker encryption utility.
Did you know?
If you want to deliberately format your drive to erase confidential data, you may use a secure data erasure software such as BitRaser File Eraser. This privacy safeguarding software permanently erases sensitive files, folders, browsing history, saved login passwords, app traces, etc. from drives, devices & servers, beyond the scope of data recovery.
Conclusion:
Data loss from a hard drive is indeed problematic. You may lose access to your data due to corruption, virus attack, accidental formatting, or in the worst case, physical damage to the hard drive. However, using methods like running ATTRIB command to detect malware attack and assigning a drive letter to the undetectable drive may help you fix the problem and let you access the hard drive data. If all methods fail, you may use the best data recovery software such as Stellar Data Recovery to retrieve your important files, folders, documents, and pictures, etc. This DIY software lets you restore a large number of files on the hard drive simultaneously.