Microsoft Most Valuable Professionals (MVP) are technology experts who share their technical expertise and domain knowledge with various communities. MVPs have deep knowledge and understanding of Microsoft related products and services and make an outstanding contribution to the communities. They are awarded for their zeal of sharing technical expertise, passion, the quest for knowledge, and above all, for their magnanimous spirit.
What sets them apart?
Apart from their technical abilities and deeper domain knowledge, their willingness to help and serve others is what sets them apart from the rest. The Microsoft MVP award is a way of expressing our gratitude towards the outstanding community leaders. This award recognizes their exceptional community leadership.
The significance of MVPs
MVPs not only provide product feedback but also an insight on what's coming next. They are highly active within the Microsoft's online community and play an integral role in improving and expanding the use of Microsoft's offerings.
As they have acquired extensive knowledge of the technology, they provide professional product feedback which you can refer to and ensure that you're getting the best.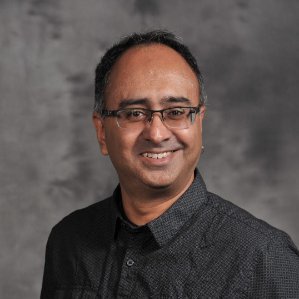 Harjit Dhaliwal, a Microsoft MVP and Technology evangelist, took some time off his busy schedule to run Stellar Windows Data Recovery – Professional software and giving his insights into the same.
Stellar Data Recovery Professional is a Windows data recovery software developed to efficiently recover lost or deleted data due to formatted partitions or unintentional deletion of the files. With its easy to use interface, the software is a complete package to recover critical data from the storage media.
Mr Harjit Dhaliwal installed and ran our software and was quite impressed by the installation process. According to him, "there were no such prior heavy requirements for installing and running Stellar Windows Data Recovery – Professional, and with minimal requirements, you're good to go. The installer file is less than 16MB in size and the installation steps are straightforward and easy!"
During the recovery process, Mr Dhaliwal ran the Quick Scan feature and the method delivered adequate and fast results. Although Deep Scan took a little longer as this option thoroughly scans the storage media and file including raw data and delivered better results as compared to the Quick Scan feature.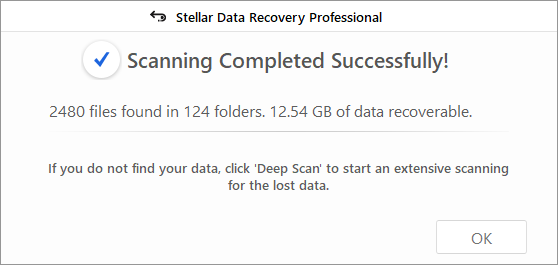 "This would be a good option to use if you don't find what you're looking for with the Quick Scan" – Harjit Dhaliwal
For testing purpose, Mr Dhaliwal deleted the "MVP award kit" folder which included several files. This was located in his D:\install\ path. After the recovery process was over, he was able to view his files.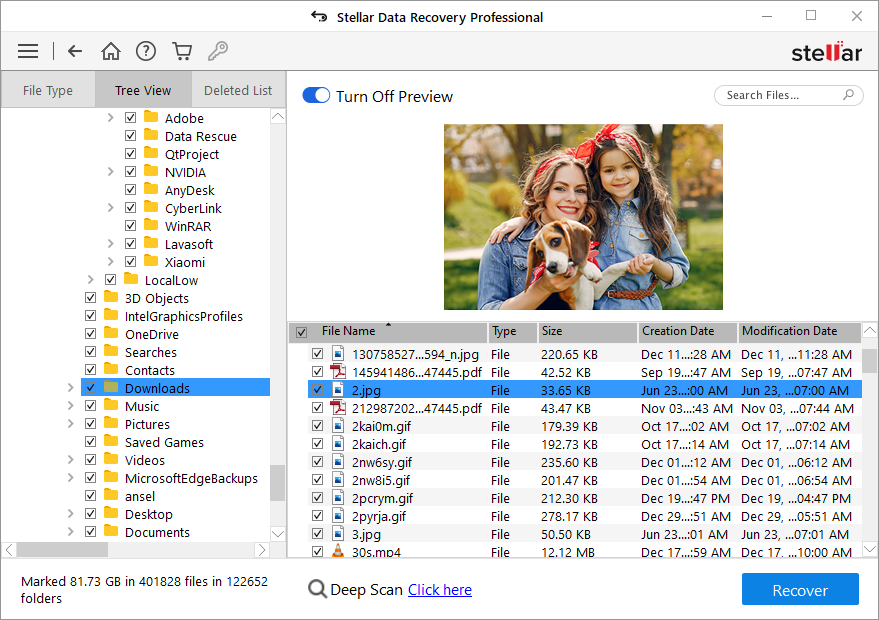 After previewing the recovered files, he saved them at a specific location (C/Local/Recovered/Root/install/mvp award kit)

Using Stellar Windows Data Recovery – Professional, Mr Harjit Dhaliwal successfully recovered his deleted files. The one con he found with the tool was that it crashed when a new scan for a new location was performed while the software was previously opened after a previous scan. It could very well be his system as he was able to launch the software and rerun a new scan quickly!
Stellar Data Recovery: Your First Step to Recovering Deleted Data
Stellar Data Recovery has been in the business for over 20+ years and has satisfied 2 million+ customers worldwide through its optimal products and services.
Its mission is to maximize the chances of successful data recovery and achieve total customer satisfaction by delivering data recovery and safety through quality products, services, and solutions, and that's what makes it thrive for perfection. Being a Microsoft Gold ISV Partner, getting their flagship product – Stellar Windows Data Recovery – Professional reviewed by an MVP itself and receiving positive insights was very forthcoming.

Summing Up!
Harjit Dhaliwal was satisfied with the overall performance of Stellar Windows Data Recovery-Professional and was impressed by the results. There was one minor limitation he faced during the recovery process but the software's advantages and features overshadowed that one limitation.
"I'm impressed with the speed of this tool and the amount of lost data it is capable of recovering – Harjit Dhaliwal"
All in all, Stellar Windows Data Recovery –Professional is a robust software to recover your lost or deleted data efficiently.