How can I Recover Permanently Deleted Files in Windows 10
Summary: Have you permanently deleted your files and want to recover them? Learn possible reasons for permanent file loss and how to recover them. To recover permanently deleted files, you can use reliable file recovery software, such as Stellar Data Recovery software for Windows. Download free trial today!

There are only a few ways to recover permanently deleted files in Windows 10. However, before we head to the recovery part, it's important that you must stop using the system or the affected drive immediately after data loss. The step is crucial to prevent overwriting of permanently deleted files.
If you continue to use the affected drive or the system, you may never be able to recover the permanently deleted files in Windows 10.
How a File is Permanently Deleted in Windows?
Typically, when we delete a file in Windows, we use either Delete key or Right-click on a file or folder and choose Delete. Such (temporary) deleted file or the folder goes straight to the Recycle Bin from where we can restore them in just a few clicks.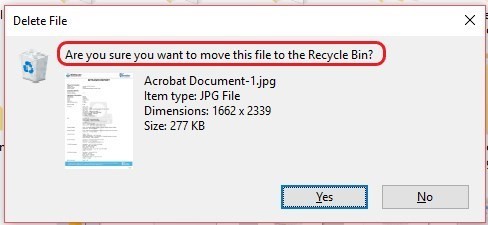 On the contrary, when we delete a file by using Shift + Delete key combination or empty the Recycle Bin—also happens when you run system cleaner app—the files and folders are permanently removed (deleted) from the system.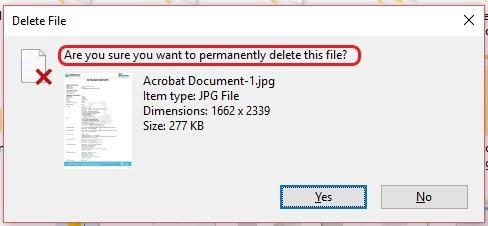 Fortunately, permanently deleted files are recoverable with prompt action.
Steps to Recover Permanently Deleted Files in Windows 10
Below are the steps you must follow in the sequence to get back permanently deleted files in Windows.
Step 1: Use Backup to Restore Deleted Files
Check your recent backup (if you are using Windows Backup) and restore permanently deleted files in Windows 10.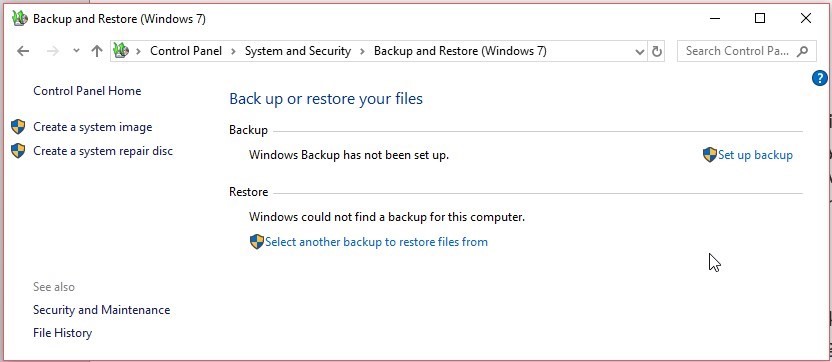 To restore data from a backup, connect the backup storage media to your Windows 10 PC and follow these steps:
Open 'Control Panel'
Go to 'System and Maintenance>Backup and Restore (Windows 7)'
Click 'Restore my files' and follow the wizard to restore lost files.
If 'Restore my files' isn't visible, click 'Select another backup to restore files from' and follow the restore wizard.
Step 2: Restore Previous Versions
Alternatively, you can recover accidently deleted files in Windows 10 with File History. The steps are as follows:
Right-click on the folder that contained the permanently deleted file(s) or folder(s).
Choose 'Restore previous versions.'
From the available versions, choose the one dated when files were there.
Click 'Restore' or drag & drop the desired version at any location on the system.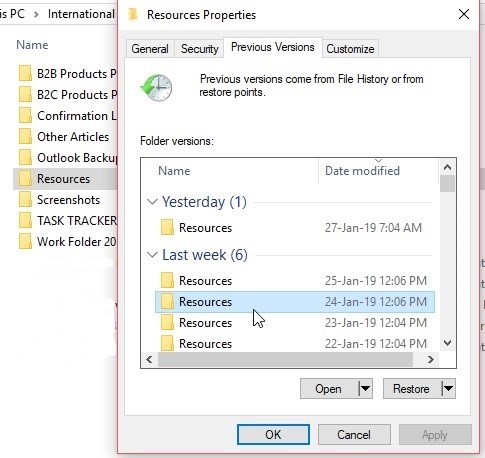 CAUTION: Use an external storage drive to prevent data overwriting in case the desired files are not found in the restored version.
Step 3: Use a File Recovery Software to Restore Permanently Deleted Files
Follow the instructions given below to restore permanently deleted files in Windows 10 with the help of a file recovery software.
Download Stellar Data Recovery Standard software

Install the software on a different volume or external USB drive (recommended) to avoid overwriting.
Launch the software.
Select 'All Data' or choose a specific file type from the options and click 'Next.'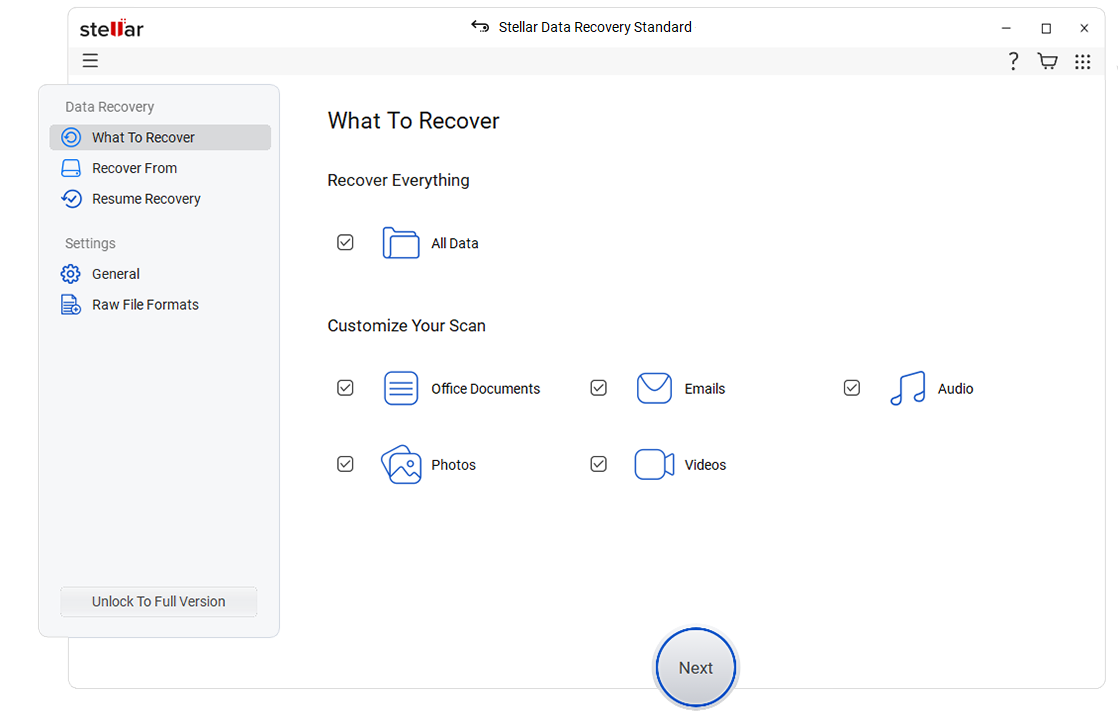 Select the location from where files were deleted. You can choose a particular folder under 'Common Locations' or the drive volume from 'Connected Drives' and click 'Scan.'
In case the drive volume isn't listed, you can choose 'Can't Find Drive' to restore data from a deleted or missing partition.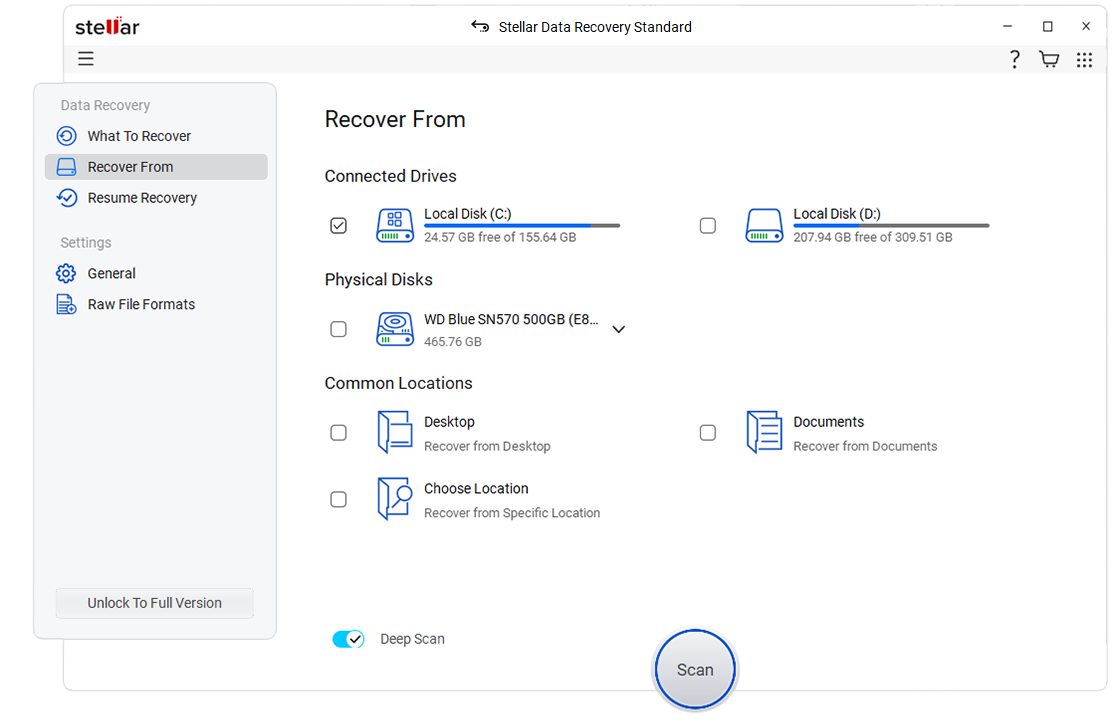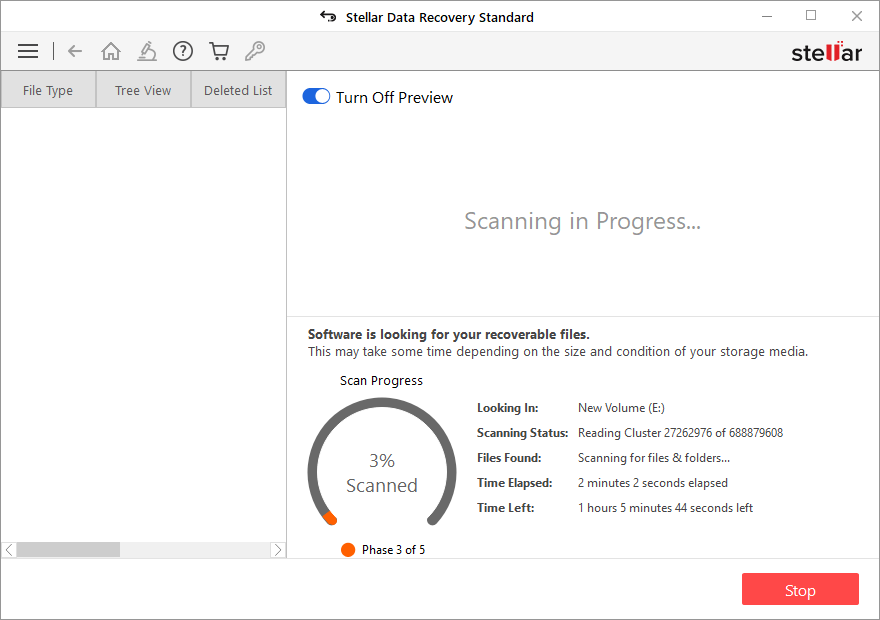 After Scan, files are listed in the left Tree View pane. Expand the tree to locate desired files or click 'File Type' tab to sort files quickly.
Use the Search bar to locate files and click on a file to see its preview before saving.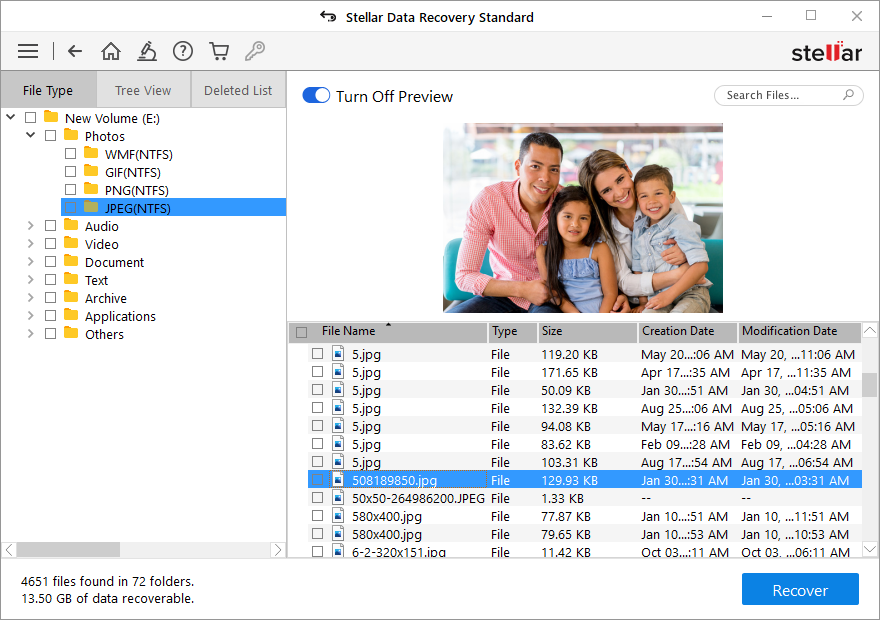 If the desired files are not found, click 'Click here' link at the bottom to run 'Deep Scan.'
The deep scan takes more time but gets back all recoverable data as it thoroughly searches for the permanently deleted data on the hard drive based on file signatures.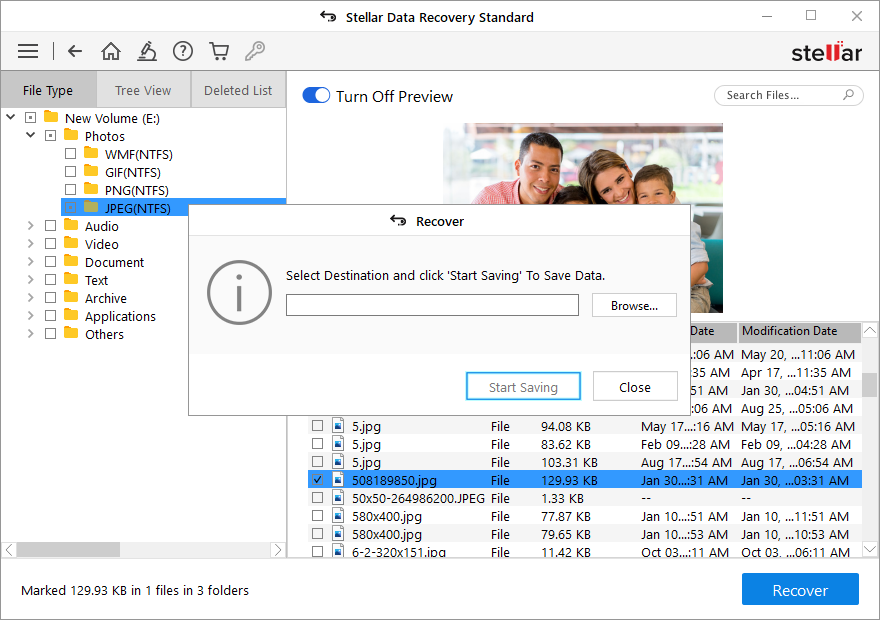 Finally, select the files you wish to recover, click 'Recover>Browse' and choose a save location. Click 'Start Saving'
After restoring the permanently deleted files, create a backup to safeguard against future data loss.
Watch the video for detailed instructions on how to recover deleted files in Windows 10.
Conclusion
To prevent permanent data loss, always keep an updated backup of your critical files. You may use cloud storage or local drive to set up a backup. Alternatively, you may enable File History, which is a great backup tool available in Windows. File History automatically stores a shadow copy of the files and folders to an external USB or Network drive.
Further, a file recovery software such as the Stellar Data Recovery also comes handy in such data loss situations and beyond. It can recover permanently deleted files, formatted data, and files from deleted partitions in just a few clicks. The file recovery software is strongly recommended to serve as a 'backup of backup' because the tool helps when a backup fails, is unavailable, or obsolete.