Summary: Microsoft has identified two security bugs named 'Meltdown' and 'Spectre' in processors that have affected all CPUs released after 1995. Google also confirmed the issues in the processors, adding that the affected processors were of Intel, AMD, and ARM. Read this blog to get all Information about these bugs.

To fix these bugs, Microsoft released security updates for supported versions of Windows on 3rd Jan 2018. The updates are thought to resolve a number of issues identified with the processors. The updates are also available for older versions of Windows like Windows 7 & 8. In Windows 10, the updates are automatically installed and users would rarely see a difference.
But, the Windows update alone is not sufficient to resolve the issue. The solution to this issue also relies on the firmware update by Intel, AMD, and others. Some anti-virus software developers will also have to introduce updates compatible with the new patch, as the changes will affect the Kernel-level accesses.
Are you protected against 'Meltdown' and 'Spectre'?
Meltdown and Spectre do not just hamper the performance of your system, but it also allows hackers and attackers to utilize the JavaScript in the browser to gain access to your data through the attackers' process. Through this terminal, the hacker can access your content that contains passwords, keystrokes, and other valuable data.
For a consumer, keeping the Windows up-to-date must be the first priority among other things like installing application Firmware update, etc.
Microsoft has released the following patch to address the Meltdown and Spectre bugs:
KB4056892 (OS Build 16299.192)
KB4056891 (OS Build 15063.850)
KB4056890 (OS Build 14393.2007)
KB4056888 (OS Build 10586.1356)
KB4056893 (OS Build 10240.17738)
After you have applied the patch, verify that protection is enabled and you are protected. Microsoft has released a PowerShell script that can be run to check if your system is affected by the vulnerabilities or not. Follow the below steps:
PowerShell verification using the PowerShell Gallery (Windows Server 2016 or WMF 5.0/5.1)
Install the PowerShell module
PS> Install-Module SpeculationControl
Run the PowerShell module to validate the protections are enabled
PS> # Save the current execution policy so it can be reset
PS> $SaveExecutionPolicy = Get-ExecutionPolicy
PS> Set-ExecutionPolicy RemoteSigned -Scope Currentuser
PS> Import-Module SpeculationControl
PS> Get-SpeculationControlSettings
PS> # Reset the execution policy to the original state
PS> Set-ExecutionPolicy $SaveExecutionPolicy -Scope Currentuser
Data Loss Due to Meltdown and Spectre
Since these vulnerabilities affect all modern Intel processors and several AMD and ARM cores, all software applications including the OS is affected. In some cases, users have reported a loss of data due to the bug. The vulnerability makes it easier for hackers to access certain parts of your memory and alter or delete it.
If you find yourself in such a situation, don't fuss, there are many data recovery software that can help you recover your data once the bug is fixed.
Stellar Data Recovery- Standard is a reliable software that can help you recover your data from almost all data loss scenarios. The software recovers your lost or deleted data from an archive file, office documents, presentations, and more. You can also recover deleted data from an inaccessible hard drive with this data recovery tool.
Follow the below steps to quickly and conveniently recover your data deleted by Meltdown and Spectre.
Download, install, and run the Stellar Data Recovery- Standard for Windows

Select the type of data you want to recover from 'Select What to Recover'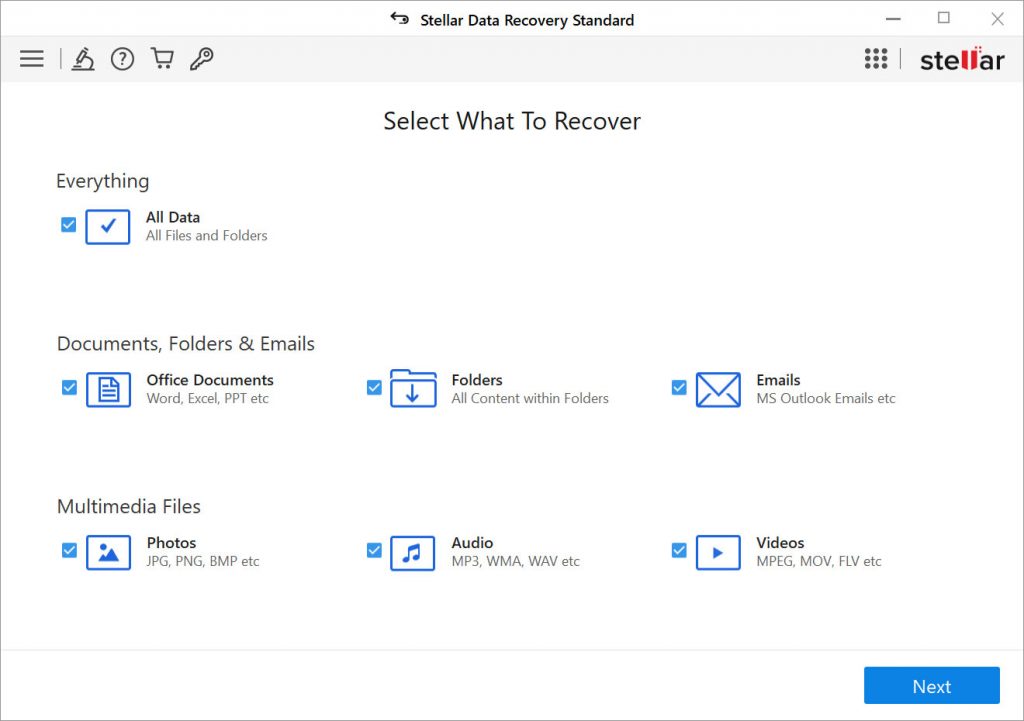 Choose the location from 'Select Location' to salvage files
Click the scan option and view the results in 'File Type,' 'Tree View', and 'Deleted List'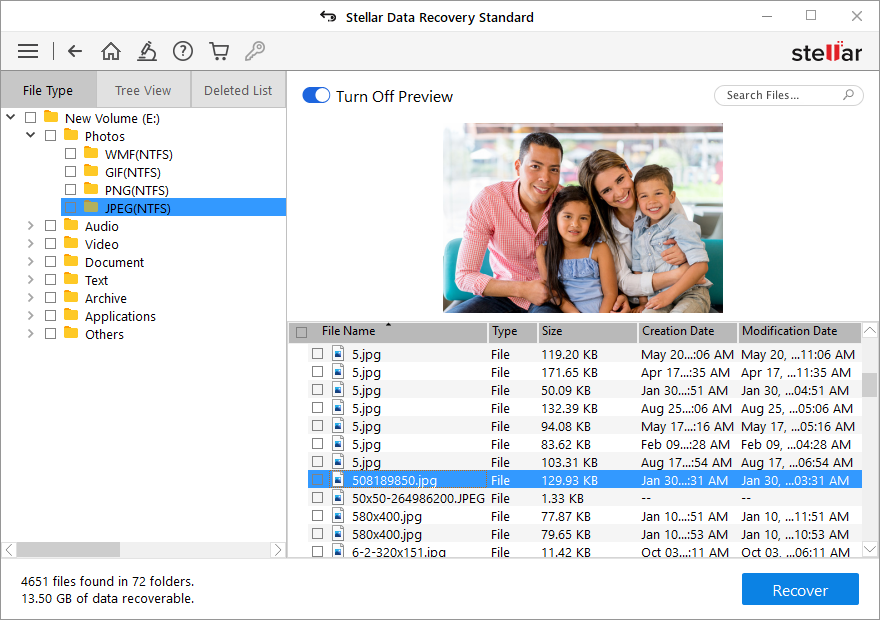 Select the files you want to recover and click the 'Recover Button'
Save the file in any location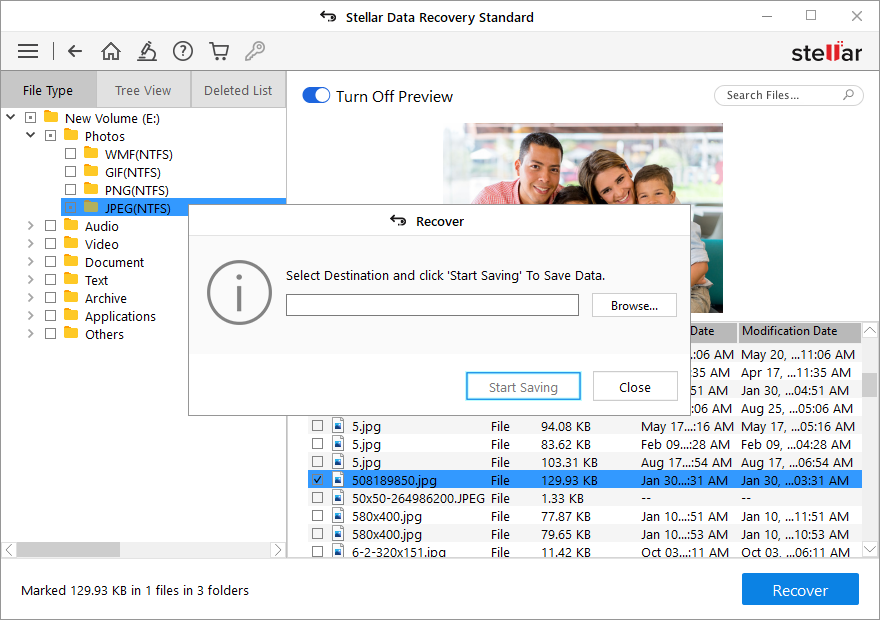 Note: You cannot save the file in the same location as the recovery disk.
Conclusion
Microsoft in the month of January 2018 released an emergency update that addressed two primary bugs in processors of Intel, AMD, and ARM. These bugs have been affecting computers from the last 20 years, reducing their performance, providing hackers with a backdoor access to your valuable information, etc. In some cases, data were also deleted attributing to the bugs. In the blog, you will learn how to recover data using Stellar Data Recovery- Standard. This is a highly effective software that will provide a turnkey solution for all your data recovery needs.