How to Completely Wipe Memory Card of Mobile Phone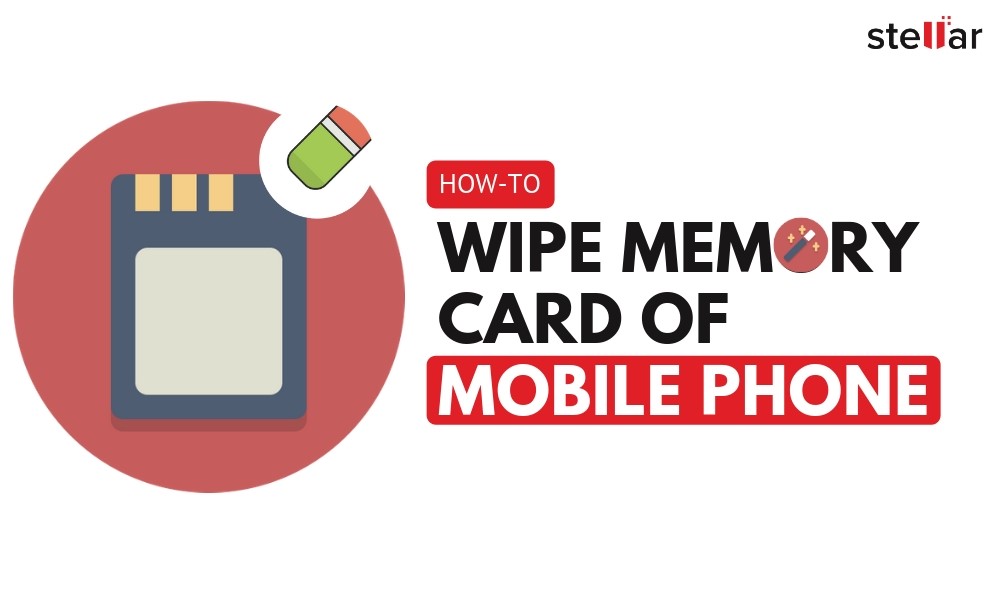 Today, smartphones are smarter (and more powerful) than a typical PC. You can do almost everything that a PC can do and even beyond; that too on the go with your smart mobile device that fits in your palm. And now with Artificial Intelligence (AI) and Machine Learning (ML) capabilities, modern smartphones are taking a huge technological leap.
To give you an idea, Samsung just released their first smartphone with a foldable screen with up to 12GB RAM, which is not available in most home PCs, and high-speed internal flash storage for faster data I/O speeds. The smartphone is driven by AI and ML technologies that learns your usage pattern and optimizes hardware for better performance and battery life on the go.
However, one thing remained the same for most smartphones, the SD memory card slot.
While a few smartphone manufacturers killed the SD card slot, there are still many that offer it and support up to 512GB SD card. That's because an external SD card storage is cheaper, removable, water-resistant, and the user has freedom to extend the storage capacity.
Also, memory cards are getting faster and cheaper every day and can store thousands of HD photos and several FHD or 4K videos.
A memory card in your smartphones also carries private data such as documents, chat messages/databases, emails, SMS, contacts, app data, etc. If someone gets their hands on your SD card data, it can lead to your identity theft, financial frauds, or worse.
Thus, safeguarding your mobile data stored on a memory card is vital.
And in this guide, you will learn the various methods to securely wipe memory card—to an extent where no data recovery software or service can get back your destroyed files.
How to Wipe Memory Card
Usually, people format their SD card before selling, donating, sharing, or discarding it. While this removes everything from the memory card, the data remains recoverable.
One can easily get back files from your formatted memory card with the help of a basic data recovery software in a few minutes. Yes, you read it right!
That's why you need to wipe your mobile phone or camera memory card with the help of secure erase methods. To help you, we have mentioned a few secure eraser methods below. Follow the one that suits your needs,
Wipe Empty Storage
If you need to share your memory card with someone, make sure it doesn't contain any sensitive or personal files. Delete files or format the card and then wipe the empty storage space on the memory card with portable SDelete command-line based eraser utility.
NOTE: If you are not familiar with command line, skip this and head to next method. The steps aren't suitable for non-tech savvy users.
Follow these steps:
Download the SDelete.exe from Microsoft Internals
Place it on Desktop
Remove the memory card from your mobile and connect it to your Windows PC via SD card slot/adapter
The memory card will be shown as a drive volume in File Explorer. Note the drive letter
Press Windows+S and then type command prompt in search box
Right-click on Command Prompt and choose 'Run as administrator.'
Now type the memory card drive letter and press 'Enter.'
For instance, E:
Then type sdelete –s –p 2 E:
Here 2 is the number of passes. You can increase or decrease this value. However, as you increase the number, it takes longer to complete all passes.
Press 'Enter'. This wipes your memory card's empty storage that contains recoverable (deleted/formatted) data
You can't delete individual files or folder using SDelete. Also, data eraser is unverified. Thus, you will have to verify the memory card for recoverable data by using data recovery software.
Secure Eraser Software
A secure file eraser software such as BitRaser File Eraser makes wiping memory cards and other storage media easy and convenient. With just a few clicks, one can easily wipe the memory card and destroy their data permanently beyond the scope of recovery.
The software supports 17 international data eraser standards such as DoD 5220.22-M (3 passes/7 passes), NATO, etc. which securely erases selected files, folders, or memory card volume. Plus, it also features two built-in verification methods that ensure data is destroyed beyond recovery.
Following are the steps for using the software to wipe memory card, empty storage, or secure erase individual files/folders:
Download and install BitRaser File Eraser
Connect the SD card to your Windows PC
Launch the software
Click 'Tools', select 'Erasure Algorithm' and 'Verification Method' from respective drop-downs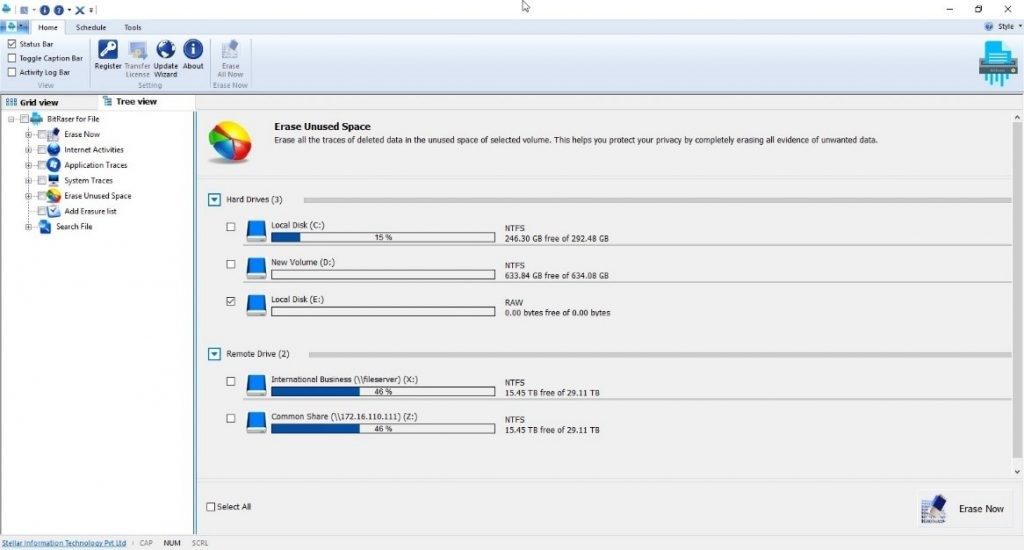 Click 'Apply', and then click the 'Home' tab
Now click 'Erase Now' in the left pane
Expand the memory card volume to see contained files and folders. You can select and wipe individual files and folders
On the other hand, you may choose entire memory card volume for eraser
Once you have selected the memory card, click 'Erase Now'. A pop up appears
Click 'No' to start wiping the memory card
Depending on the erasure algorithm selected, connectivity, and memory card class, the wiping process will take a while
After eraser or wipe process completes, you can disconnect the memory card safely from PC
Now your memory card is ready to be shared with anyone. You can sell it or donate it to anyone without worrying about any potential risk of data breach.
Also, if you wish to keep your old SD card, make sure to wipe it. This will ensure data safety in the event of theft or card gets lost.
Conclusion
Wiping memory card and other external storage drives help keep data safe from unauthorized access in the event theft, loss or when you sell or donate the storage media. We discussed two different methods to wipe a memory card—
One with the SDelete utility that wipes empty storage space, while another with BitRaser File Eraser. The BitRaser File Eraser is a secure file eraser and a privacy-safeguarding tool that not only wipes empty storage space but also lets you securely erase individual files and folder or entire memory card volume in a few clicks.
It uses international data erasure standards to destroy your private files and wipe memory card.
Unlike SDelete, the GUI based BitRaser File Eraser is an ideal solution for wiping your private files from storage drives such as hard drives, SSDs, memory cards, thumb drives, etc.
However, you can use any of the above-explained methods to secure wipe memory card and safeguard your data privacy. If data is highly confidential, leave no trace with the help of BitRaser File Eraser.