Summary: Is your hard drive showing out of space issue even when you don't have many files on it? Go through this post and get all the fixes you can attempt to resolve this issue.

Sometimes you receive a pop-out 'Low Disk Space' warning in the Systray indicating that your PC does not have enough space and you need to eliminate unnecessary files to free up some space or fix low disk space issue. However, there is another similar case in which you receive the same warning message even the drive is not full. Is your drive virus-infected? Is your important data at stake? Let's find out.
'Low Disk Space' warning confuses you?

As stated, the 'Low Disk Space' warning is an indication that your system is running low on space; hence, the obvious first step is to run Windows maintenance utility i.e. Disk Cleanup. You need to free your PC from junk files, which may include system restore copies, and system files. In addition, not having sufficient memory space is detrimental to your systems' performance.To fix this issue, start the process by:
Deleting system files:
i. Select the affected drive, right-click on it and select Properties
ii. Click Disk Cleanup and select the files that you want to delete
Files may include Downloaded Program Files, Temporary Internet Files, Recycle Bin, Windows Upgrade log files, Delivery Optimization Files, Windows Update Cleanup, and Temporary Windows Installation Files etc.
iii. Click Cleanup system files followed by OK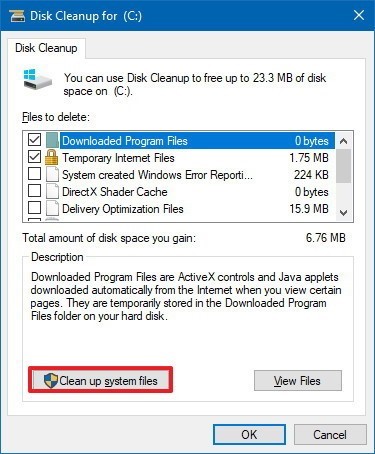 More space is available now.
**Note: To delete System Files and Shadow Copies, click More Options after clicking Cleanup system files and under System Restore and Shadow Copies, click Clean up.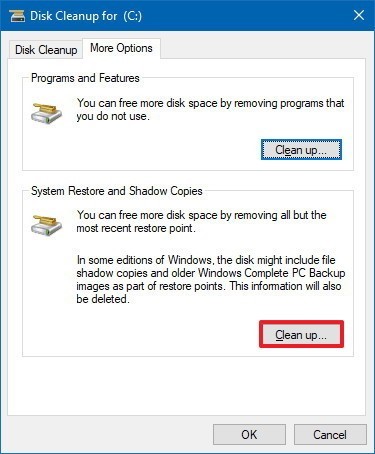 Want to free up more space?
You can further free the used space by uninstalling unnecessary applications including your favourite games and editing software. Keep the required ones and eliminate everything else. To begin with, uninstall all those apps (preinstalled or manually installed) and games from the Microsoft Store.
Follow these steps to remove pre-installed applications:
i. Open Settings < Apps and click Apps & Features
ii. From the list, select all the apps and games that you don't use anymore or are insignificant and click Uninstall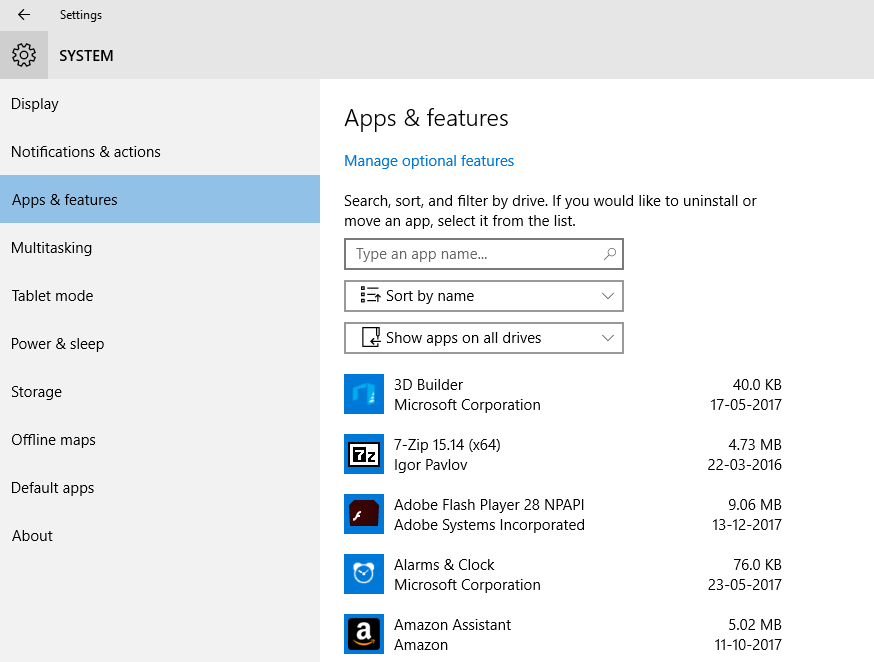 Quick Tip: To make it easier, use the drop-down menu to sort applications by name, size and, install date.
The warning appears again!
Use Windows Disk Management to extend the drive's capacity-
You can extend the partition of the drive by following the below-mentioned steps-
i. Press Windows + R key and in the Run tab types diskmgmt.msc or right-click on This PC and select Manage
ii. Double-click on Computer Management, under Storage click Disk Management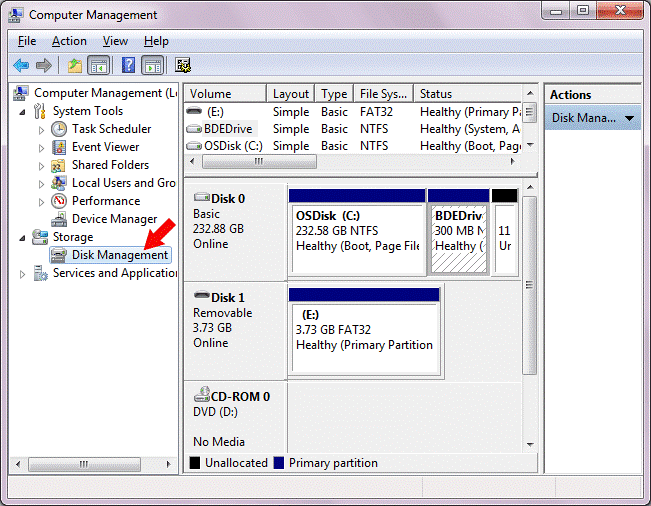 iii. It lists all the partition with their layout, type, file system and status
iv. Right-click on the partition and select Extend option. Follow the instructions to extend the selected partition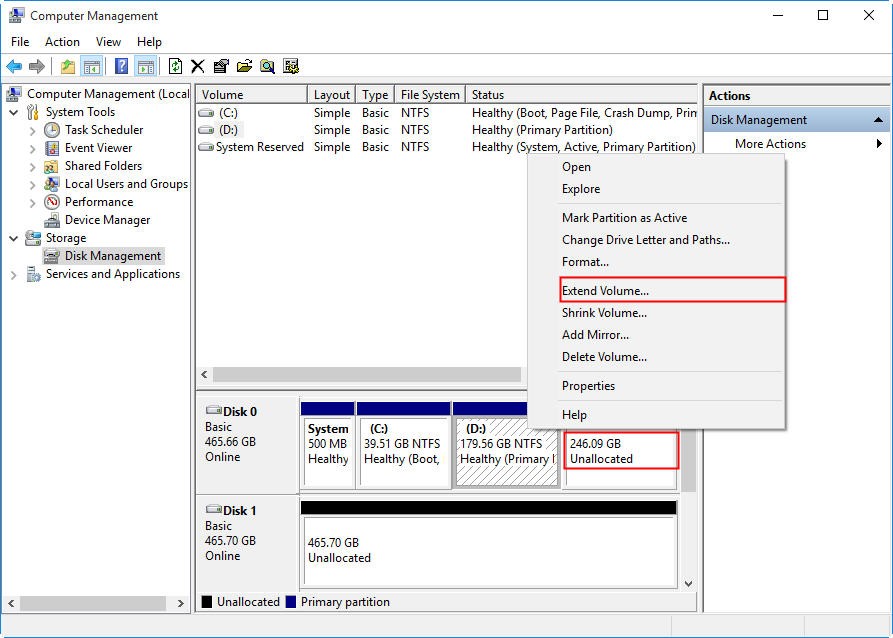 v. Windows will automatically use the maximum available space for extending the partition. To manually enter the amount, click Select the amount of space in MB tab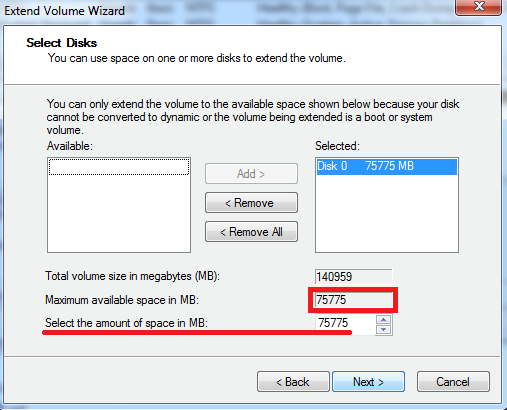 vi. Click the Finish button to complete the process.
** If the 'Extend Volume' option is greyed out, it implies that there is no contiguous space available or that the selected partition is a FAT partition (Windows Disk Management works only on NTFS partitions). In such instances, you need to create space to extend the partition. The only way is to move all the content of the contiguous partition to an external media so that the partition can be extended with the available contiguous unallocated space.
If the problem still persists, then the reason could be that the drive is virus-infected. The only way out is to run an antivirus software and fix the issue. Ensure that the antivirus is updated and has the potential to not only detect but to eliminate the virus and from here after, always install available Windows updates.
Problem Fixed?
While the antivirus eliminates the virus, it could wipe out your critical files as well. You may have fixed 'out of space' issue but at the cost of your files. Stumped? Well, simply run Stellar Data Recovery- Standard for Windows, a reliable and 100% safe tool to bring back your deleted data. Now the problem is fixed for real, isn't it? Last but not the least, backup all your data and download files only from relevant sites.

Watch the video to know how you can recover your lost data from the wiped hard drive