Summary: If you are using hitachi drive and now it becomes unreadable then this guide is for you. In this post we provided common reasons & mistakes can make your hitachi drive unreadable and how you can repair it.

Hitachi Global Storage Technology (HGST)—a subsidiary of Western Digital (WD)—is known to manufacture some of the most reliable internal and external hard drives in the World. However, according to the recent Annualized Failure Rate (AFR) or Hard Drive Reliability statistics shared by the popular backup cloud service provider Backblaze—Hitachi hard drives (HGST) are among the drives having significant failure rates.
Below is the table displaying the hard drive failure rates for Q2 2018: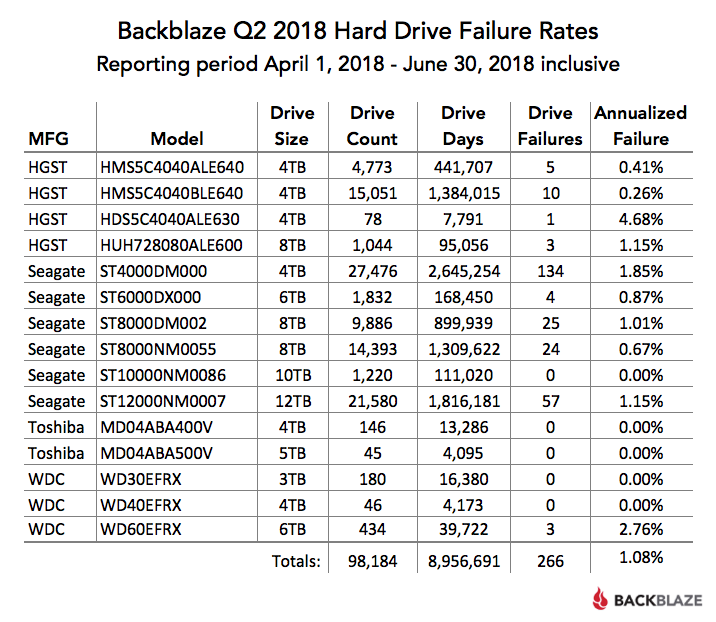 Although most Hitachi hard drives are resilient to mechanical failure, logical corruption is something that even highly reliable hard drives from Hitachi or any other brand can't withstand. That's because a logical failure is more related to software issues that cause logical errors such as "drive is not detected" or "not readable". That doesn't mean your hard drive has failed.
Also, sometimes a system may prompt you to format the drive when you connect a logically damaged Hitachi drive that turned RAW. However, you should never click the 'Format' button—especially when the disk contains crucial data.
Unreadable Hitachi Drive— Common Reasons & Mistakes
Following are the most common reasons for hard drive corruption leading to errors:
Virus or Malware infection
Bad Sectors
Unplugging drive without Ejection
Unexpected power failure
File System errors
If a Hitachi (HGST) hard drive has turned unreadable, is not recognized, or got accidentally formatted, follow the below steps to recover data from the drive and fix the logical damage to make it readable again.
Steps to Repair Unreadable Hitachi Drive without Damaging Data
Step #1: Download Stellar Data Recovery Standard and install


Step #2: Launch the software and select 'All Data' and click on the 'Next' button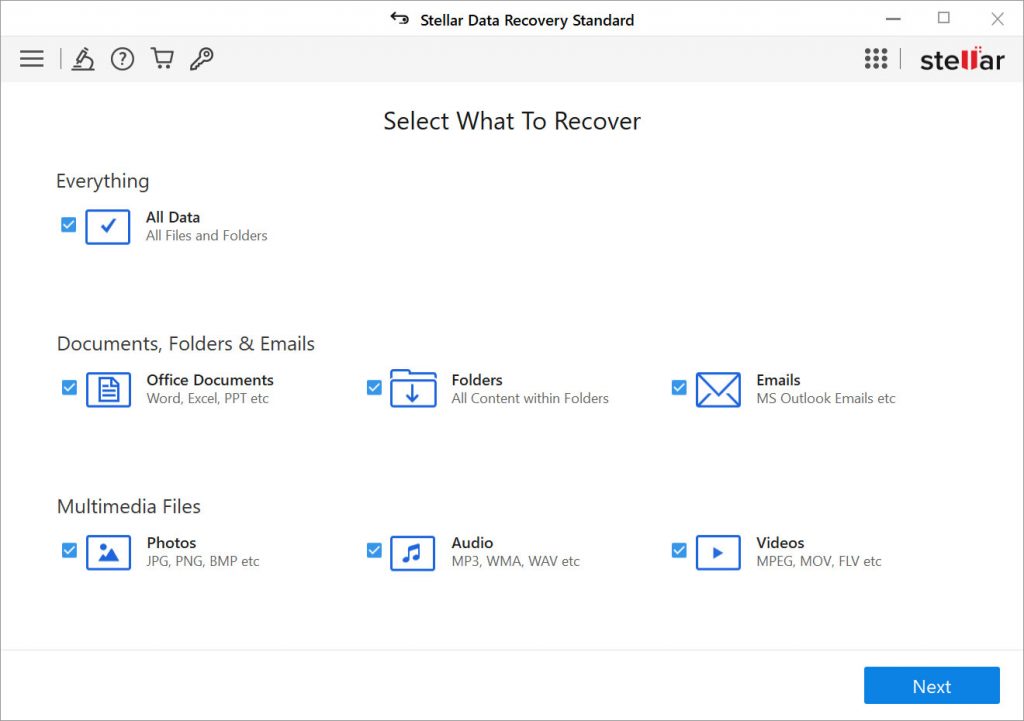 Step #3: Under 'Connected Drives', choose the Hitachi hard drive volume (one at a time) and click 'Scan.'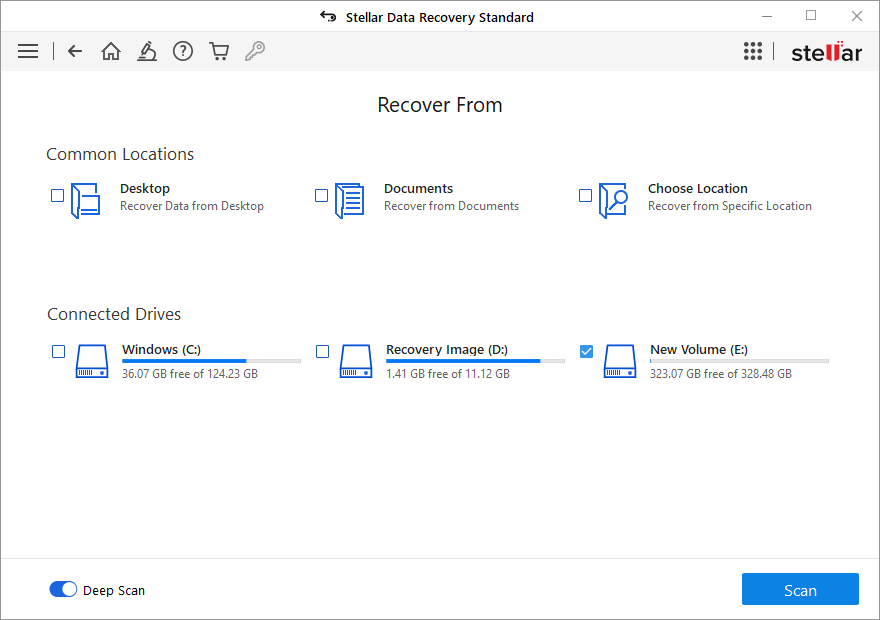 In case the drive volume isn't visible, select 'Can't Find Drive'. Then click 'Scan' and follow the steps below (only if the partition is not listed otherwise skip to Step 4.)
Choose your Hitachi Drive from the 'Select Drive' list and click 'Search.'
The software scans your drive for lost or deleted partitions and lists them under 'Partitions Found' list box.
In case the desired partition isn't visible, you can click 'Deep Scan' to run through scan to find lost and invisible partition
Then select the partition from the 'Partition Found' list and click 'Scan'. Continue following the steps given below.
Step #4: The software scans and lists files and folders in the left 'Tree View' pane. You can click 'File Type' to sort the found data according to file type or click 'Deleted List' to list only deleted files and folders.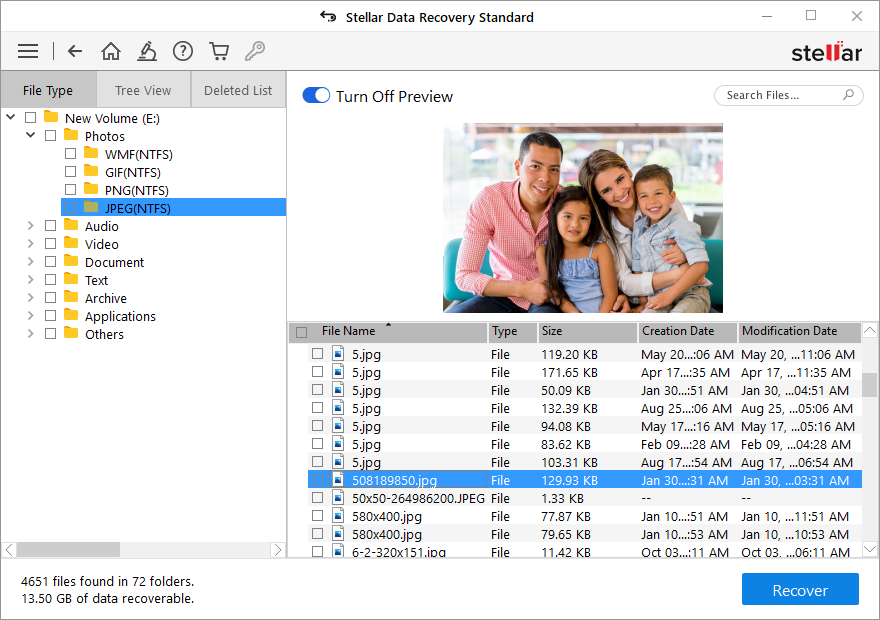 Further, you can click on the desired file to see its preview before saving it.
Step #5: Select the desired files that you want to restore and click 'Recover'.
Step #6: Click 'Browse' and select the destination location,
Step #7: Click on 'Start Saving' button and wait for the software to save your recovered files at your desired location.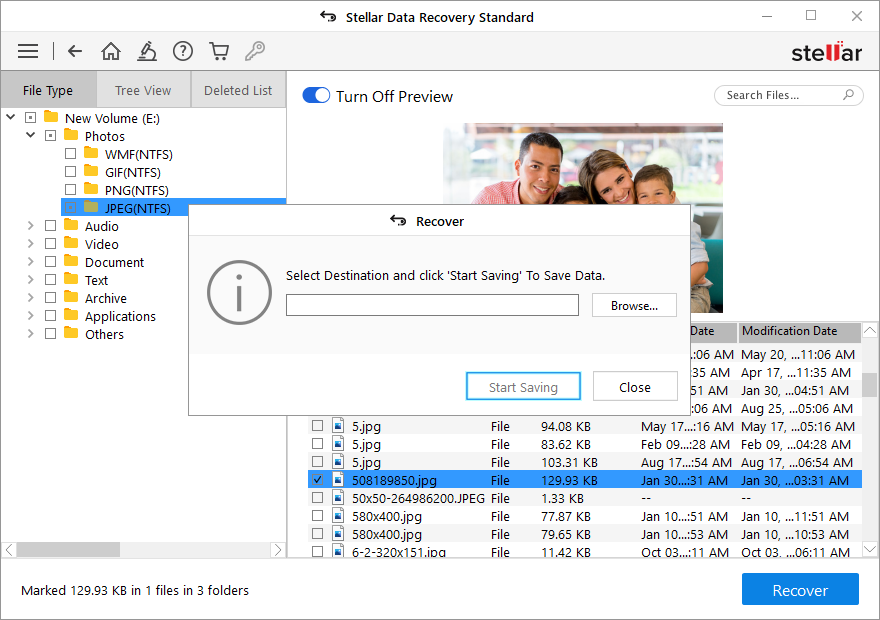 Now that we have recovered data from unreadable Hitachi hard drive, it's time to repair the drive and make it usable again.
Repairing Unreadable Hitachi Hard Drive after Saving the Lost Data
Follow these steps:
Make sure the affected Hitachi hard drive is connected to your Windows PC
Press Windows + R and type diskmgmt.msc
Now Right click on the volumes listed against your Hitachi Drive and choose Format…
If Format… option is not visible, click 'New Simple Volume.'
Follow the wizard and complete the formatting. Follow the same step for all other listed partitions
Voila! You have successfully repaired your Unreadable Hitachi hard drive without losing your data. This is the most efficient solution to fix all kind of corruption in the drive without losing your crucial data.
The Bottom Line
Hard drive turning into an unreadable state is a quite common occurrence in Windows and Mac. To prevent such events, avoid common mistakes that we listed and keep an eye on the drive's health status—especially the reallocated sectors (bad sectors) using tools like 'Drive Monitor'. Also, get a reliable antivirus and malware protection to safeguard against various known and unknown online/offline threats. However, if it happens, you can always rely on solutions such as Stellar Data Recovery Standard. The software can help you overcome such circumstances by restoring your crucial data with 100% Integrity!