How To Recover Data From Unreadable Hitachi Hard Drive
Has your Hitachi hard drive turned into the unreadable state? Have you lost your business or personal data and looking forward to the right hard drive recovery approach? Count on Stellar Data Recovery- Standard for Windows. It is your true companion and will help you recover your data in all situations. The Backblaze recent survey for hard drive failure rate for the first quarter of 2017 clearly indicates a failure of 375 hard drives out of 82, 516 drives. Here is a detailed report of the same—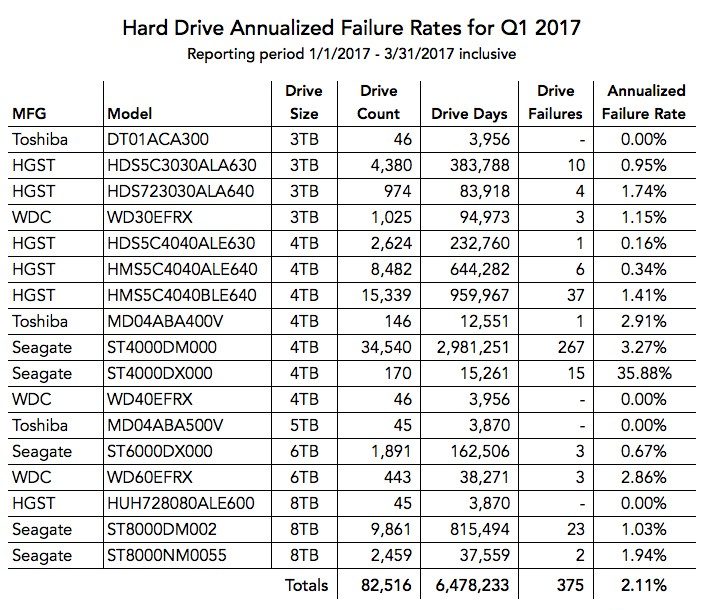 https://www.backblaze.com/blog/hard-drive-failure-rates-q1-2017
The above statistics strongly indicate that hard drives are also susceptible to failure. And when this happens, the end result is data loss which eventually generates a Data Recovery call as the data stored on it is critical or essential in one way or the other.
Let us understand the recovery of an unreadable hard drive via an example.
Suppose you have a 8TB Ultrastar He10 Hitachi Hard Drive. While performing some actions, your system accidentally gets infected by viruses. You used your anti-virus program to get rid of those viruses. However, as a consequence, instead of removing the virus, you get trapped into the more serious situation, i.e. Hitachi Hard Drive turns into unreadable form due to series of error messages. Further, by consulting your peers, you make another Hitachi hard drive recovery attempt and connect the hard drive to your laptop to regain lost data. But, unfortunately, no luck. All efforts go in vain!
Indeed, Stellar Data Recovery- Standard software is the tested and approved recovery method recommended by Tech Geeks and  it recovers your lost, deleted, or inaccessible data from the hard drive at free of cost.

Stellar Data Recovery- Standard for Windows: An Overview
When it comes to reliable, secure, dependable, consistent, powerful, and efficient data recovery software for Windows, Stellar Data Recovery- Standard is a top-rated anchor. This software allows you to recover lost, deleted, or inaccessible data, files, or folders without any hiccups within a short span of time from most of the external & internal hard drives.
Irrespective of the reasons for data loss from the hard drive, this software will help you recover data with 100% quality. This software is admired for its simple and intuitive Graphical user interface that ensures that both beginners and advanced users can easily execute hard drive data recovery without glitches.
In addition to internal and external hard drive, this software allows you to restore deleted data from inaccessible partitions and removable media such as pen drives, memory cards, etc.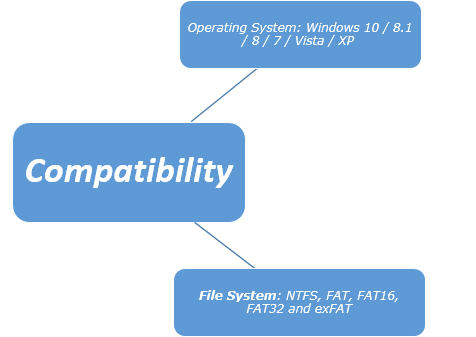 When Can You Call Stellar Data Recovery- Standard for Recovery?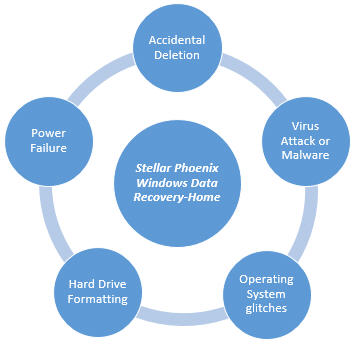 This Data Recovery software is considered as the best utility when it comes to recovering data from Hitachi Hard Drive, Western Digital Hard Drive, Kingston, Seagate, SanDisk, Samsung, Lenovo, Transcend, Toshiba, etc.
Don't worry. Here is the video explaining the steps to recover data from unreadable Hitachi Drive-
How does Stellar Data Recovery- Standard for Windows recover data from an unreadable Hard Drive?
Step 1: Download Stellar Data Recovery- Standard and install.
Step 2: Launch the software and select "All Data" option under main interface "Select What to Recover". Subsequently, click on the Next button.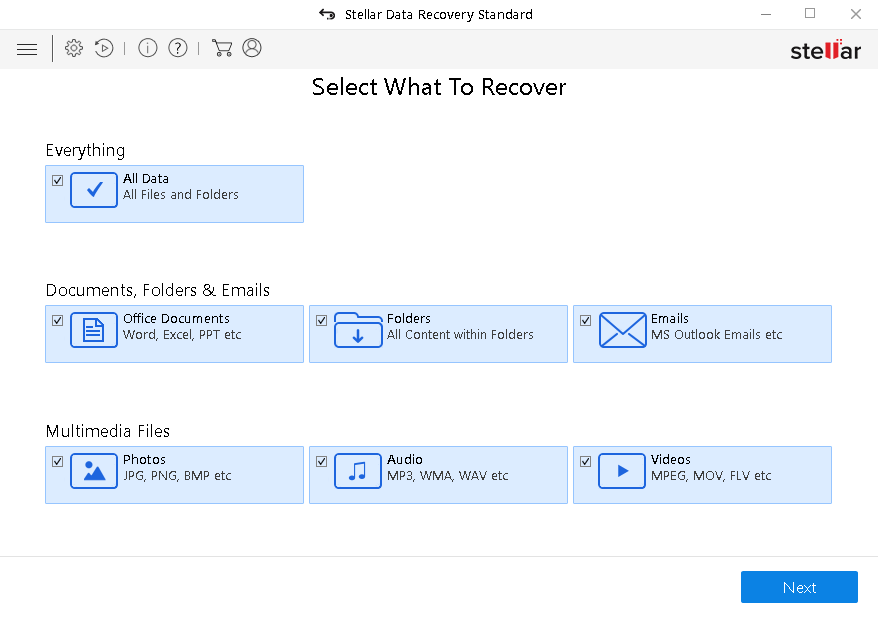 Step 3: Select the specific location/drive from where you wish to recover your lost data. (Select Can't Find Drive option, if your drive is missing). Once you are through with it, click on scan option.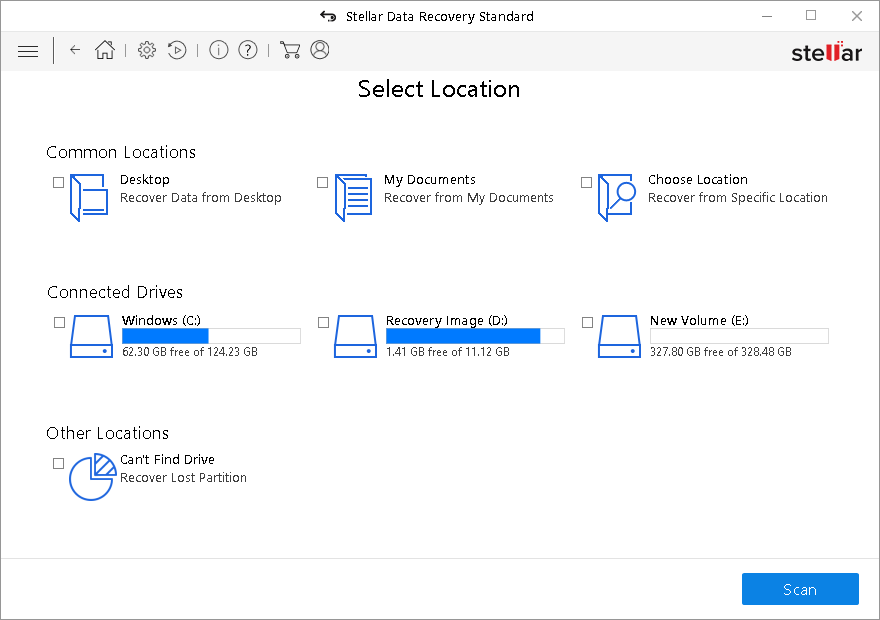 Step 4: Once you click on it, the software will execute scanning to retrieve all recoverable data files and folders. On successful scanning, it will create a list of recoverable files in three preview modes: File Type, Tree view, and Deleted List. You can select the desired files from the list to Preview the recoverable data files.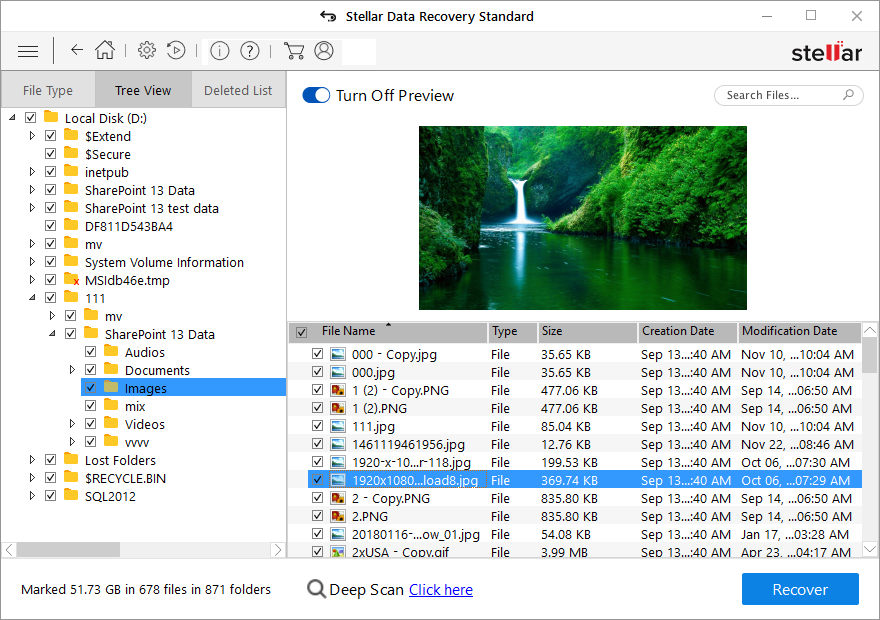 Step 5: Now, Checkmark the desired files that you want to restore, select the destination location, and click on Save button. This action will save the files at your specified location.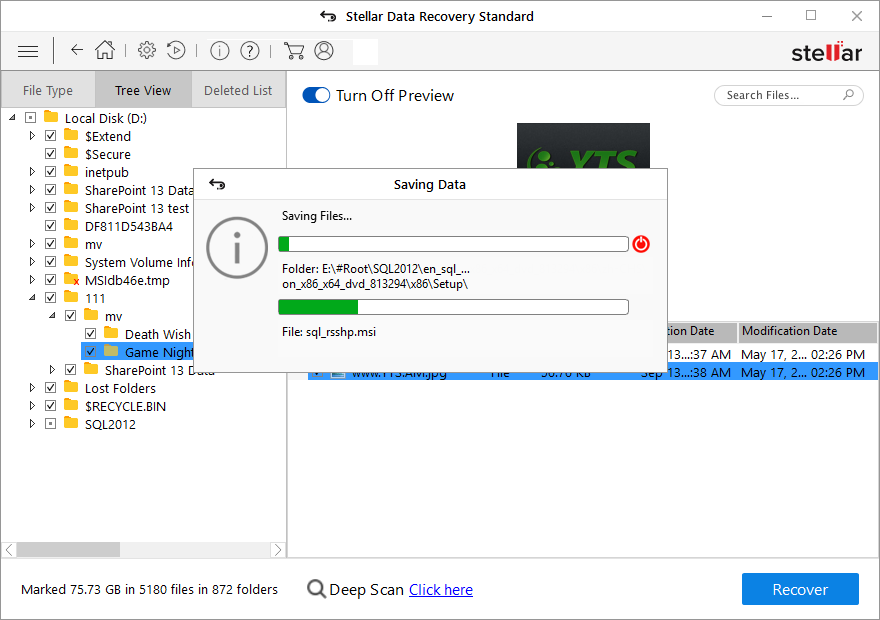 The Recovery Process from unreadable Hard Drive is Complete!
The Bottom Line
Turning a Hard Drive into the unreadable state is very common occurrence. But, in reality, it is a challenging situation for both Professional and Home users; and when it happens, data stored on it becomes inaccessible thus demanding a call for hard drive recovery software. Given that, Stellar Data Recovery is a name to reckon to owe to its state-of-the-art infrastructure and stringent data Integrity policy. Trust Stellar Data Recovery for Hitachi hard drive recovery with 100% Integrity!