How to Recover Deleted Data from Kingston Memory Card
Summary: We can't deny memory cards are the most usable storage devices.We also can't deny that memory cards lives are not very long and they will stop working after a certain point of time,and we tend to lose data. Here in this blog you will learn how you can make your memory cards last long and also recover your lost data.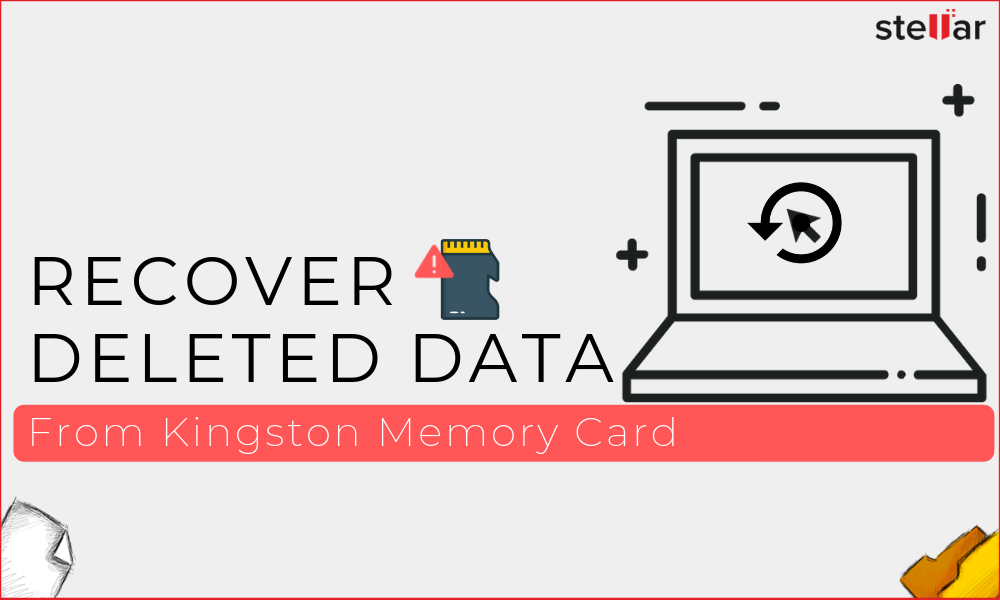 Kingston is a renowned American brand that makes reliable flash-storage devices and other memory products including Secure Digital (SD) Memory cards. However, no SD card, flash drive, or traditional hard drive is immune to data loss due to logical errors and accidental deletions.
In fact, a study shows that human errors are the second most frequent cause of data loss worldwide. So, if you've deleted your photos, videos, or other important files from your camera or phone's Kingston memory card, follow this blog post to know how you can safely recover the data.
Common causes of data loss from Kingston memory cards:
Unsafe card removal
Accidental formatting while mounting the card
SD card as Adaptive Storage
Malware or virus infection
Bad sectors/blocks
Data backups are supposed to serve as the default method for recovery in any data loss situation. But typically the backup itself is outdated, so 100% data restoration is not possible with it. A sturdier and more efficient solution is provided by data recovery software that're purpose-built for memory cards.
Here, in this blog post, we outline one of the best methods to recover data from Kingston SD cards. This method is based on using Stellar Data Recovery—a software that recovers memory card data in just 3 steps.
CAUTION: After data loss, immediately and safely remove the SD card from the device and DO NOT USE it until the deleted files are recovered. This step is critical to prevent overwriting the deleted files and perform successful data recovery.
Watch Video for Recovering Data from Kingston SD Card
Follow the steps below for Kingston SD Card Data Recovery:
Download, install and run Stellar Data Recovery software
Remove the SD card from the device such as a camera or smartphone and connect the SD card to the PC. You may use an SD card adapter or reader for this. DO NOT TRY TO CONNECT YOUR DEVICE via USB cable. That won't work.
Launch the software and select the files you wish to recover or just click 'All Data' to let software scan for all file types automatically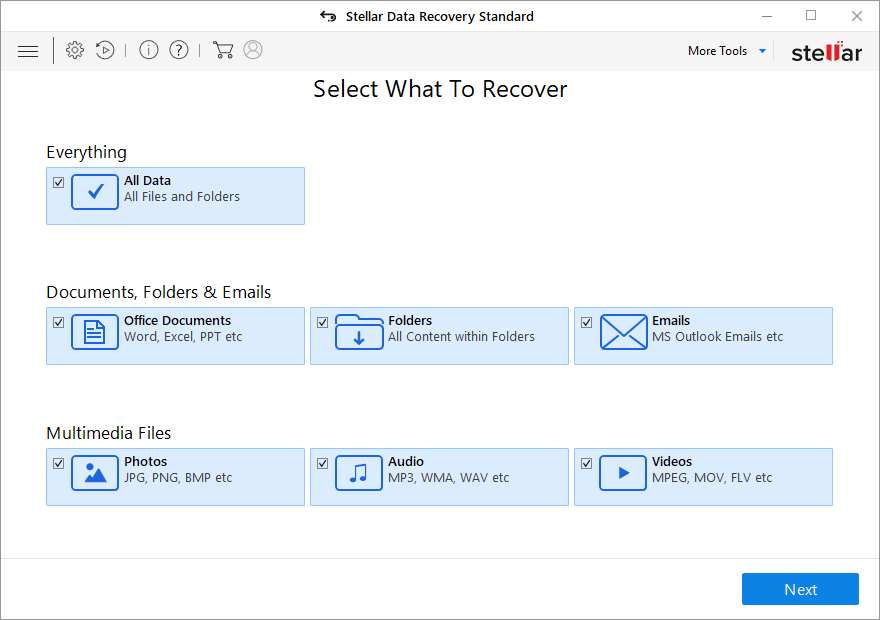 Click 'Next' and choose the SD card volume, if visible under 'Connected Devices'. In case, the SD card volume isn't visible under the Connected Devices click 'Can't Find Drive' under 'Other Locations'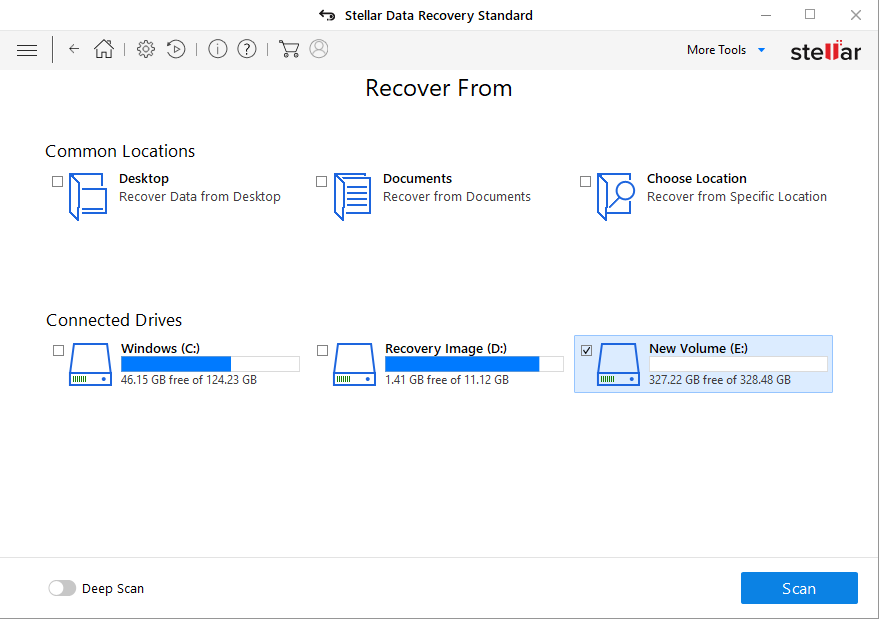 Click 'Scan' and then wait for the scan to complete
If desired files are not found in the scan results, run 'Deep Scan' by clicking 'Click Here' link at the bottom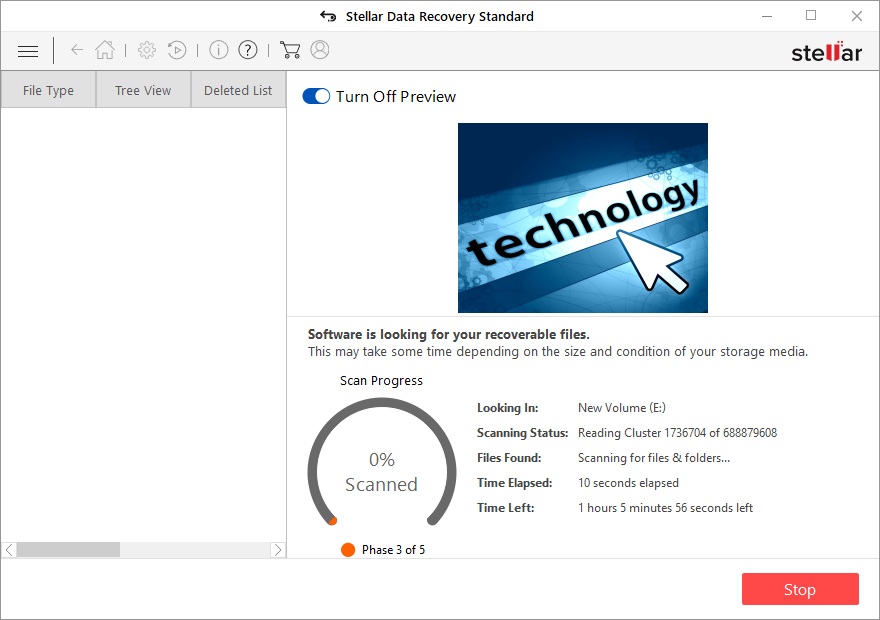 After the scan, you may click on a file to see its preview or select the recovered files you wish to save
Use the Search bar to locate files quickly or click the 'File Type' tab in the left pane to sort the recovered files according to their file types.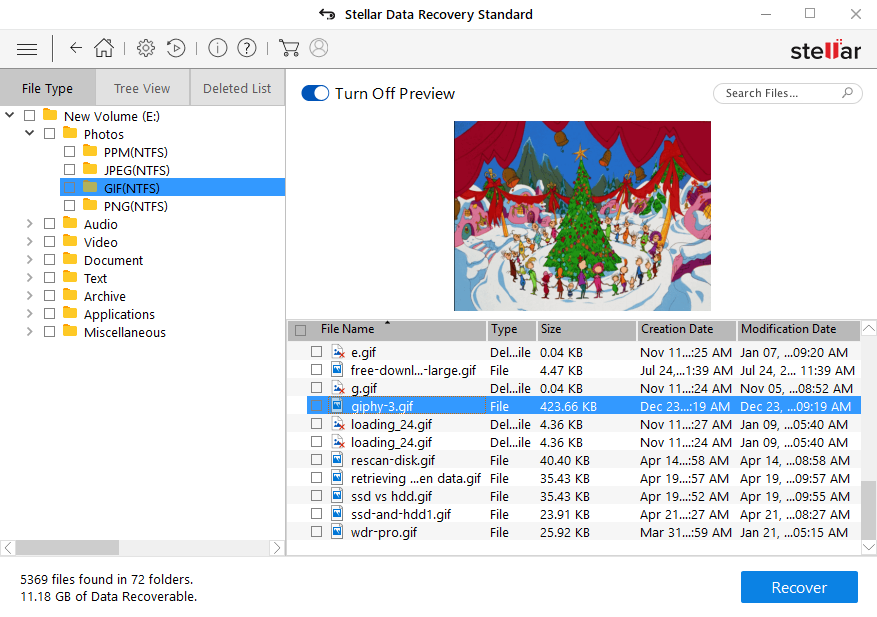 After selecting the desired files, click 'Recover.'
Click 'Browse' and choose a save location on your PC and click 'Start Saving.'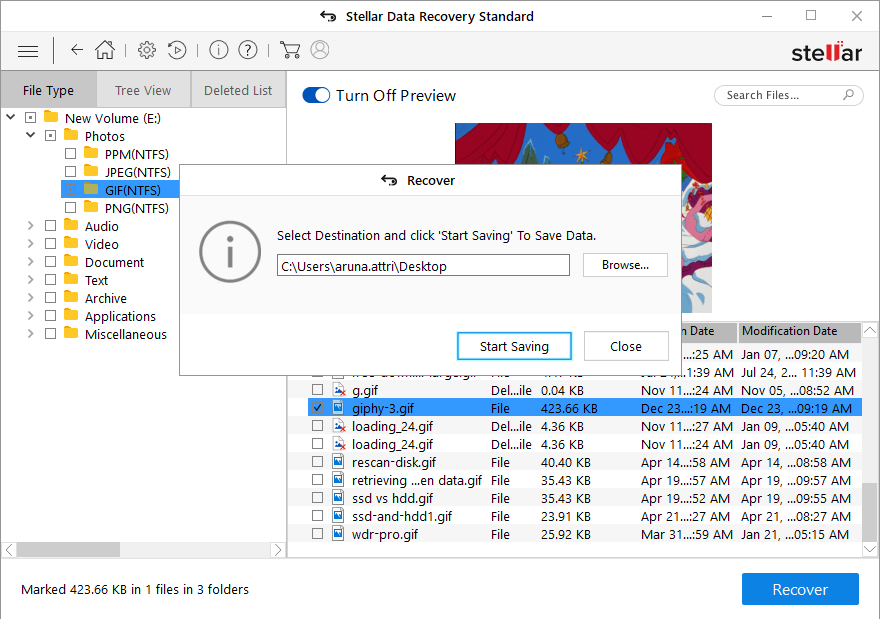 In a few minutes, the recovered data will be saved at your desired location. You can then copy and paste the recovered files back to your Kingston memory card.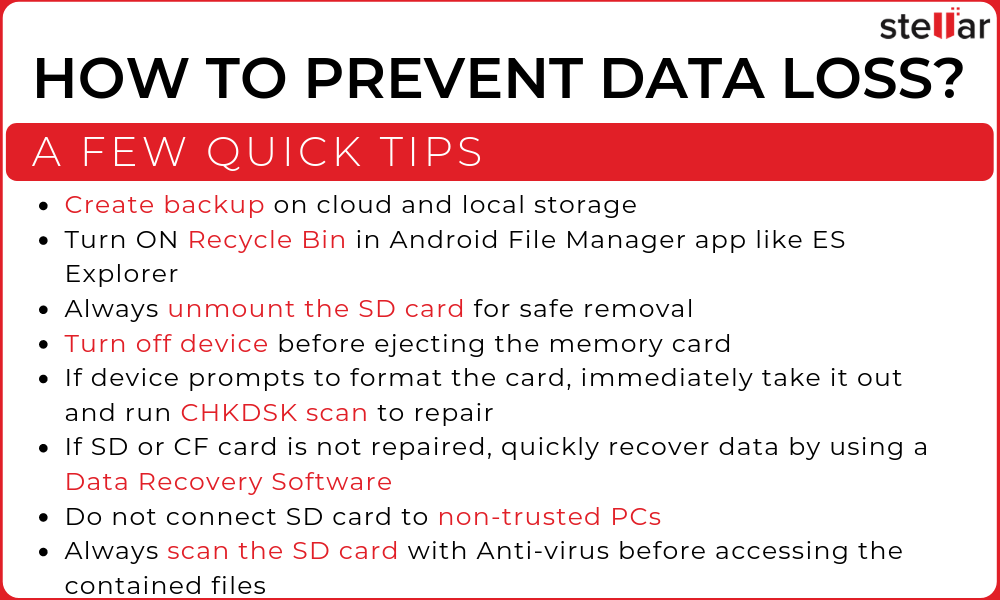 Conclusion
Kingston® is one of the best SD card-manufacturing brand in the world. However, the memory cards—whether from Kingston® or any other brand—are always prone to corruption and data loss due to improper use. So follow the tips we mentioned in the post to avoid data loss situations due to memory card corruption, accidental deletion or formatting, and other logical errors.
However, if some files are deleted from a Kingston® Memory card, immediately stop using the memory card and use the Kingston® memory card recovery tool—Stellar Data Recovery Standard to restore the deleted data.
The software can also recover hundreds of different file types lost from corrupt and formatted Kingston® memory cards such as Compact Flash (CF) cards, MicroSD cards, SDHC or SDXC cards, mini SD cards, MMC, and more. So download the trial version now to evaluate the software features and recover your critical files such as documents, photos and videos lost from the Kingston® SD cards.