Summary: Can't find partitions on Windows 10? Let's find out how you ended up losing the system reserved partition and how to recover it. You may use a dedicated partition recovery software, such as Stellar Data Recovery Professional, to quickly recover lost partition. Get the trial version below!

Usually, Windows 10 PC comes with a single internal drive partition,that is,C: by default. Many userscreate different partitions on the internal system's hard drive to manage their data and improve the drive's performance. But, what if any partition gets accidentally deleted, or there's sudden interruption while resizing the partition? The system partition may get lost or become inaccessible.
To perform lost partition recovery, you must understand why a Windows 10 partition gets lost or becomes inaccessible.
Common Reasons for Partition Loss
When the driver's partition is missing, the first thing you would want to know is, what exactly happened? What caused you to lose the Windows 10 partition?
Reasons could be several, such as:
Partition table corruption or loss
MBR corruption
Accidental deletion
Interruption while resizing the partition
Sudden system shutdown
Bad sectors on the hard drive
File system corruption
Running CHKDSK after Disk Defragmentation
Irrespective of the reasons, Windows 10 partition recovery is possible. You may try out the given effective methods to recover lost partition. The quicker you act, the easier the recovery process would be.
Important Note:
When the drive partition gets deleted or lost due to any reason, the system makes that space available for creating new partitions in its place. The partition doesn't get lost but becomes inaccessible. So, to make lost partition recovery successful, you must leave the drive untouched. If you keep using the drive, create new partitions, or add more data it, your lost partition may get overwritten. And, you won't be able to recover an overwritten partition even with the help of partition recovery software.
Effective Methods for Lost Partition Recovery on Windows 10
Sometimes when you try to access the system's drive partition in File Explorer, you may not be able to find it in File Explorer. It might be possible that no drive letter is assigned to the partition. You need to open Disk Management and check if you see any partition with some storage consumption but no drive letter assigned to it. If you find a partition like that, try to fix it by assigning the partition a drive letter. Follow the given steps:
1. Go to Disk Management, locate the partition you want to assign the drive letter, and right-click on it.
2. Select Change Drive Letter and Paths from the available options. (See Image 1)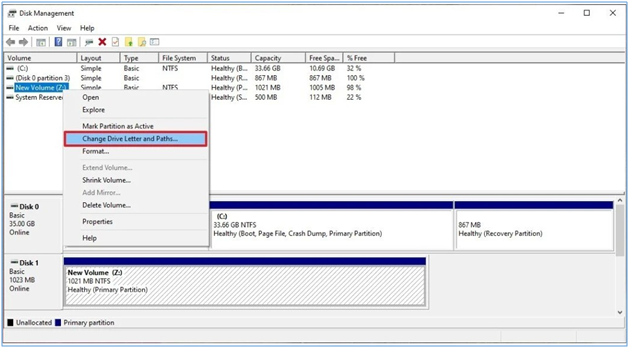 3. Click Change > Assign the following drive letter to choose a letter from the drop-down list. (See Image 2)
4. Click OK > OK to complete the process.
5. After assigning the drive letter to the partition, check if you can access it from File Explorer.
#2 Restore Unallocated Space to Partition
If you can't find the drive's partition in File Explorer, you may open the Disk Management utility and see if any partition appears as 'Unallocated' space. To fix the partition, displaying as 'Unallocated,' follow the given steps:
1. Open Disk Management, find the drive partition that appears as 'Unallocated.' (See Image 3)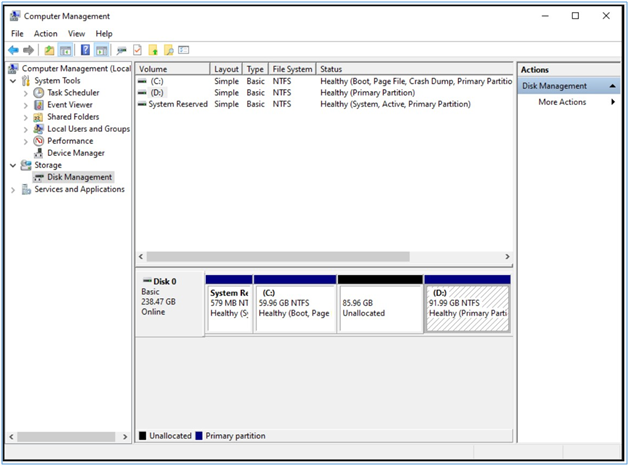 2. Right-click on the Unallocated volume and choose 'New Simple Volume.' Now, click Next > Next. (See Image 4)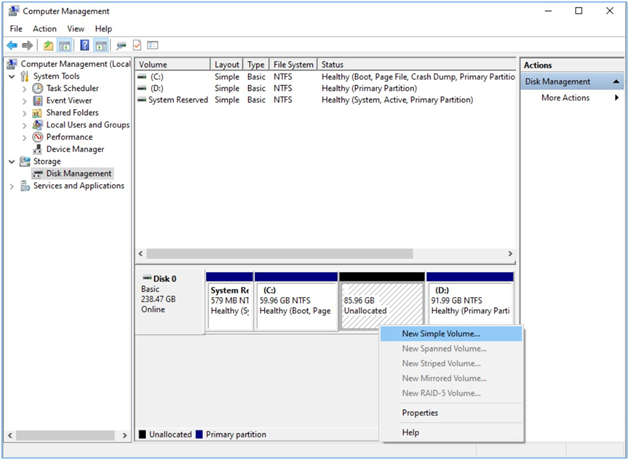 3. Next, select 'Assign the following drive letter' and provide the volume a letter. (See Image 5)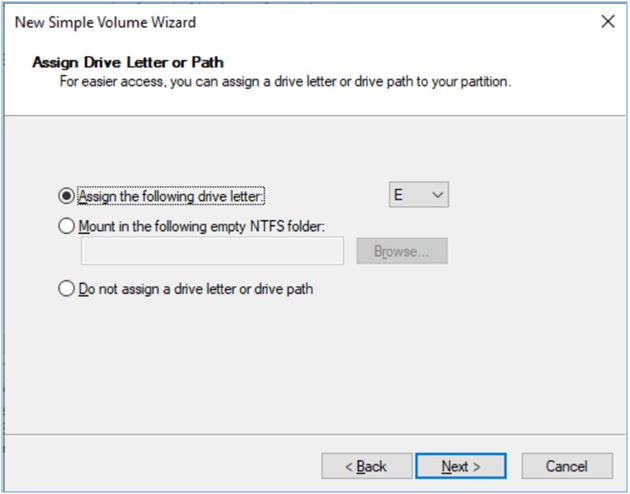 4. Click Next>Do not format this volume'. (See Image 6)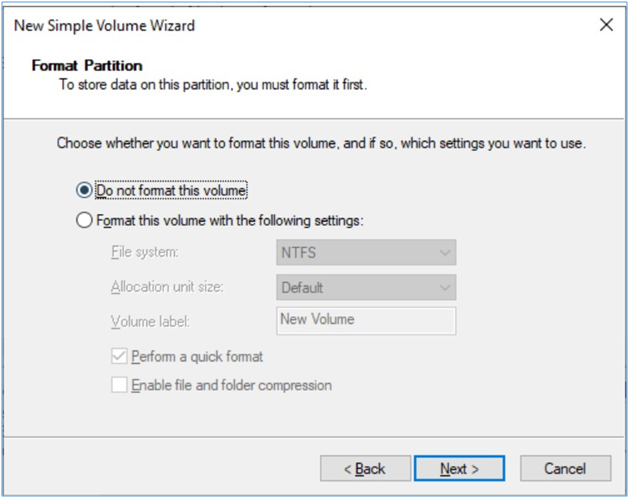 5. Follow Next> Finish. On completion of the process, the drive will turn into a RAW partition. (See image7)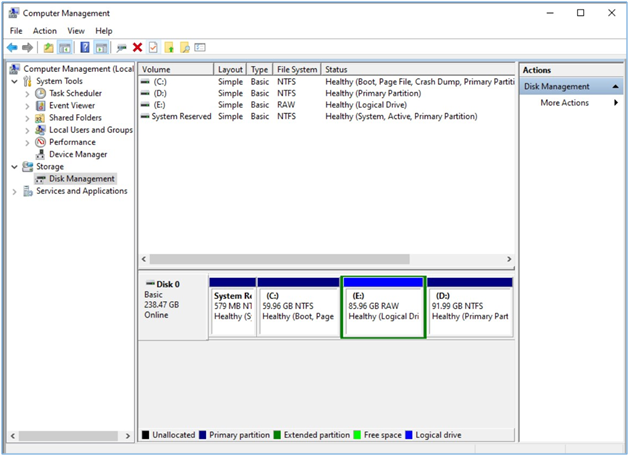 6. Now, you can perform the RAW drive recovery first to recover data stored on this drive partition. After recovering the data, you may format the volume to make it accessible.
#3 Recover lost Partition with Stellar Data Recovery Professional
If you can't restore a lost partition in Windows 10 with the above methods, give a shot to a reliable and efficient partition recovery software, such as Stellar Data Recovery Professional. This easy-to-use yet powerful DIY software can efficiently scan the drive, locate and recover missing, deleted, or even formatted partition. To do so, follow the given steps:
1. Install and Run Stellar Data Recovery Professional on the affected Windows 10 PC.
2. Select 'Everything' or the type of data you want to recover from the 'Select What to Recover' screen. (See Image 8)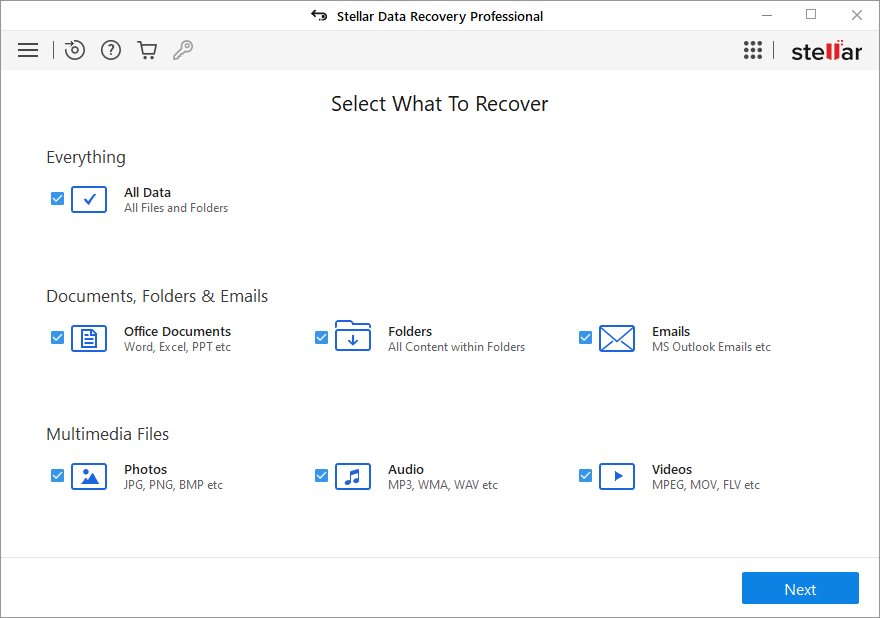 3. Choose Can't Find Drive under Connected Drives on the 'Recover from' window and click Scan. (See Image 9)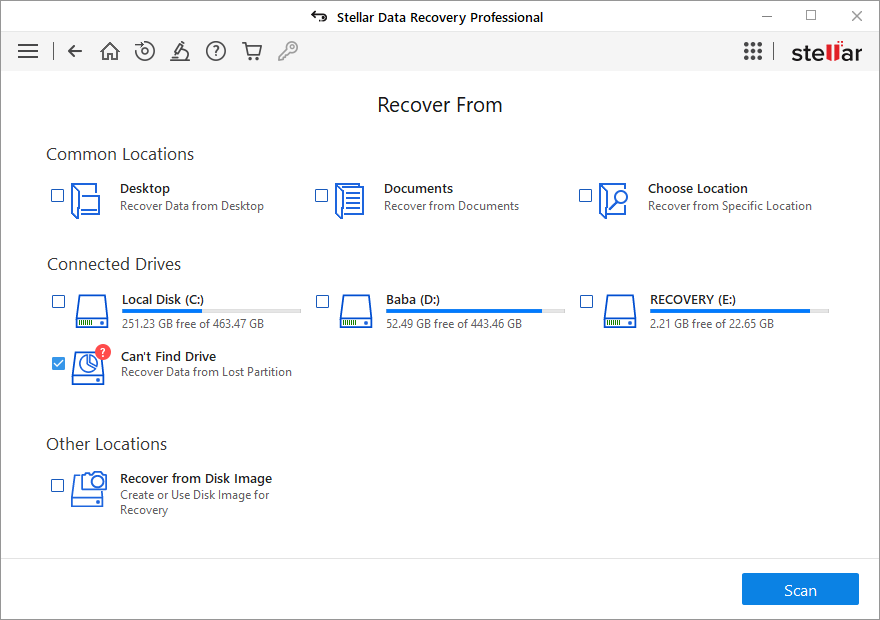 4. Once the scanning process is completed, the connected drives will display.
5. Select the drive for which you want to run the 'Search' process to find the lost partition. (See Image 10)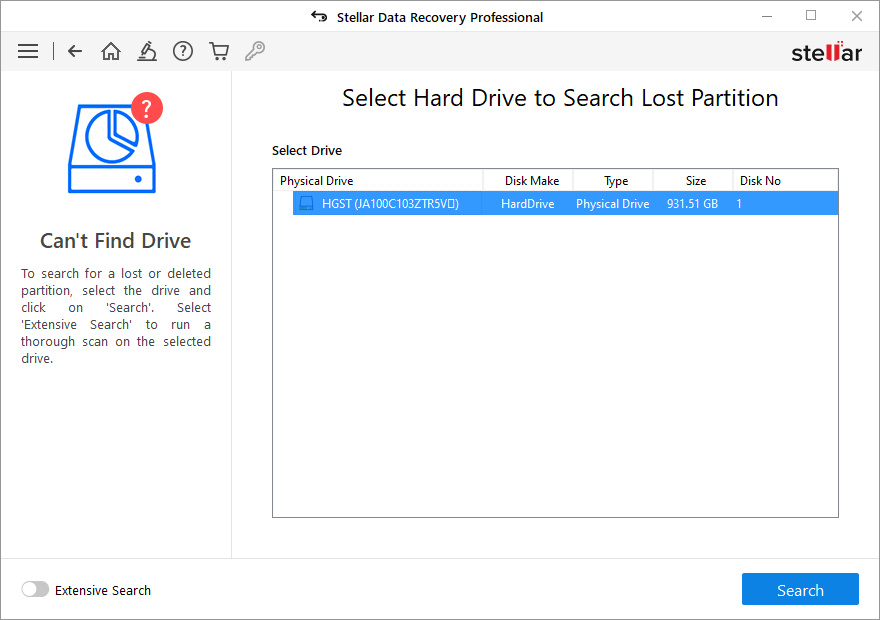 6. Next, select the partitions from the listed ones on Select Partition to Recover Data window, and click Scan to continue with the Windows 10 partition recovery process. (See Image 11)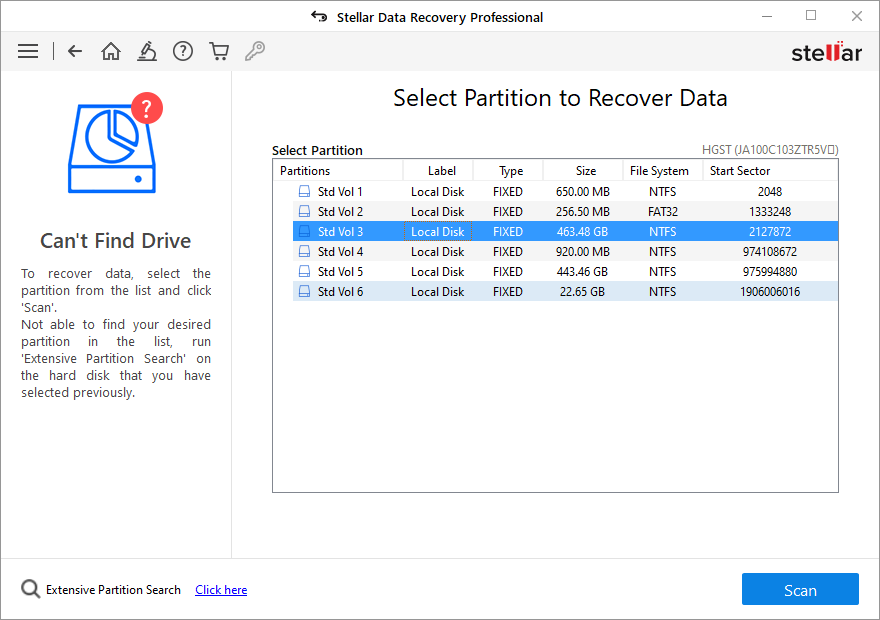 7. The software will complete the scanning process and will show the data on the screen.
8. Select the files you want to retrieve, and click Recover. (See Image 12)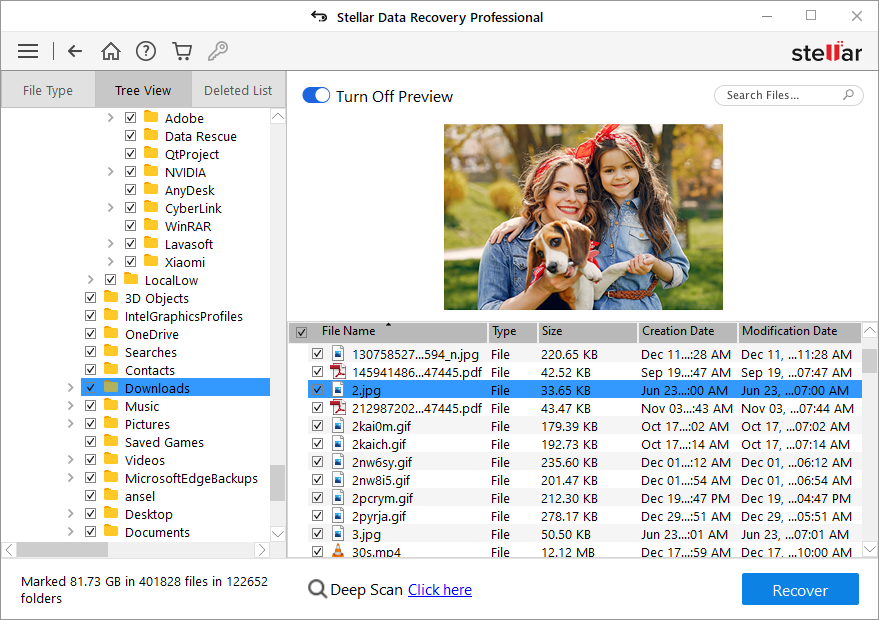 9. Browse location (always choose an external storage drive or a different drive to store recovered data.)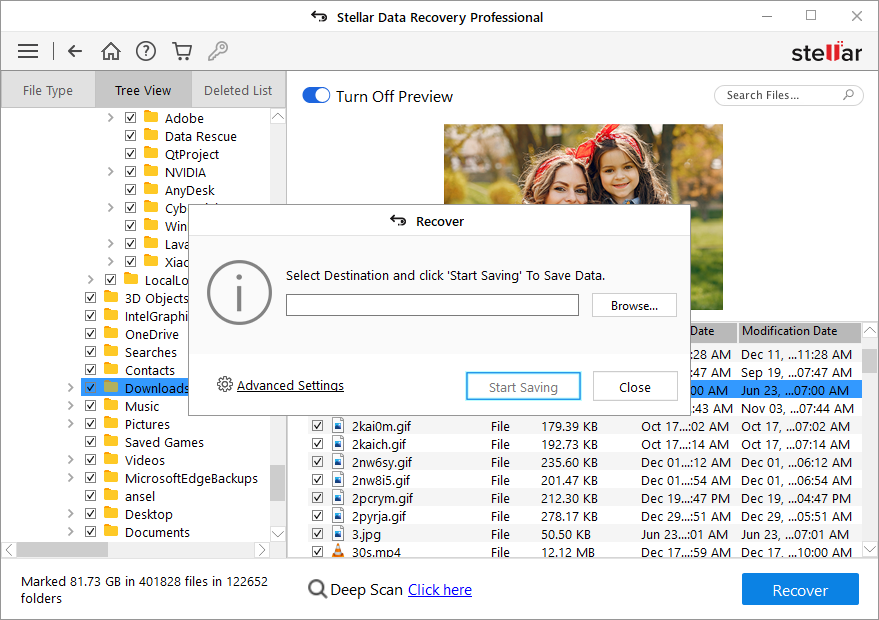 10. Finally, click Start-Saving to complete the process. (See Image 13)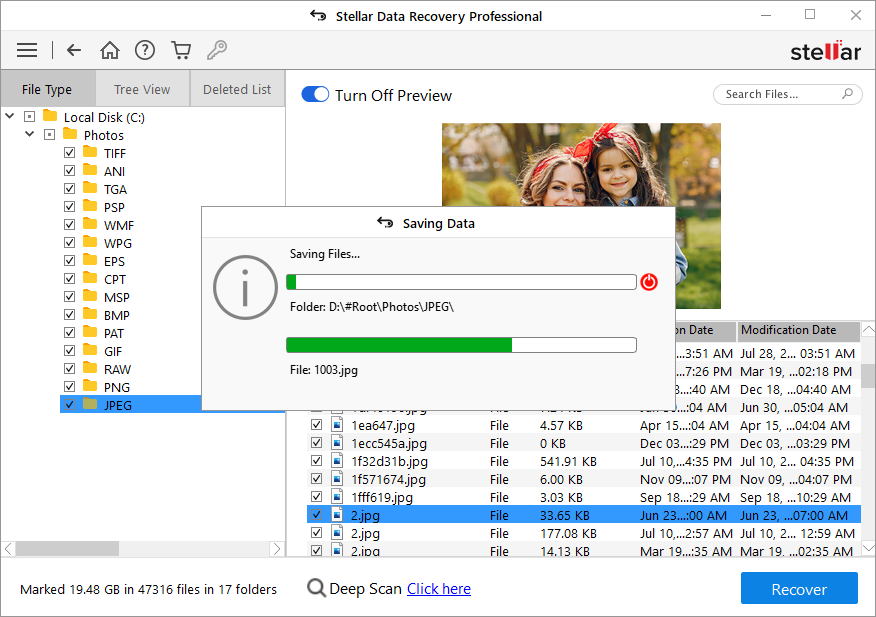 [Caution: Avoid saving the recovered files and folders to the same location or drive from where you lost them to prevent data overwriting.]
Closing Thoughts
Recovering a lost or missing partition is not as easy as one may think. One mistake, and you may lose the partition forever. So, don't perform any hit-and-trial method to perform the lost partition recovery. Instead, try out the useful methods shared in this post, including assigning the drive letter, restoring unallocated space to partition, and use an efficient Windows 10 partition recovery software, such as Stellar Data Recovery Professional. This software can extract lost, deleted, or even formatted drive partitions and their data.