How to Recover Overwritten Files from Mac Drive?
Summary: This blog outlines a few common data loss scenarios for Mac wherein the data is lost due to potential overwriting.

Your best bet to recover data from a Mac storage drive begins with data recovery software tool. So, download a free trial of Stellar Data Recovery Professional on your Mac from the below link.




The solutions presented herein will help you recover overwritten data in a given situation, while certainly helping ascertain whether the lost data can be actually retrieved. Because, often you may not realize that the deleted or lost data from a Mac drive can indeed be recovered – provided it's not overwritten. However, if a data is actually overwritten and there's no data backup, then it can't be recovered by using any tool or technique.
Scenario 1:
Suppose you have created a Word file on your Mac. You have then emailed the file to your colleague for editing. Your colleague emails you the edited file without renaming it. Upon launching the Word file for evaluation, when you try to save the data to the same location, macOS prompts you to with a warning message that this action with replace the existing file. If you choose to proceed with Replace action, the new file will overwrite the existing file.
Scenario 2:
You accidentally erased a partition on your Mac storage drive. Further, you continued using the drive and saved a few picture/documents on the erased drive. In this case, macOS may overwrite some of the older files present on the erased partition by the newly saved files.
However, there's also a possibility that the previously erased data is still intact and hasn't been overwritten yet. You won't know the actual 'logical state' of the lost data unless you scan the Mac drive with a data recovery tool that can ascertain recoverability.
We will soon learn how to check whether the lost data is overwritten (& hence permanently lost) or there's still hope of retrieving it.
How to Recover Overwritten/Replaced Files by Using Time Machine
Time Machine backup can help you restore replaced or overwritten files. Steps to restore the lost files from Time Machine are as follows:
Open Time Machine app on macOS

Locate the files from the backup drive that are lost or corrupt due to overwriting
Preview those files by pressing Space Bar

Select all the required replaced/overwritten files
Click Restore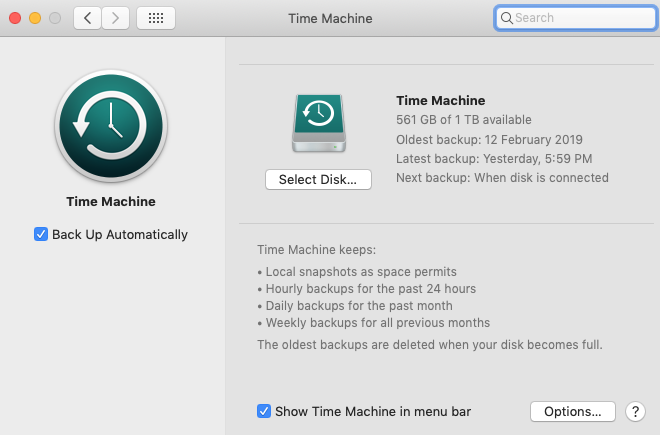 NOTE: Ensure you have set up your Time Machine backup drive and enabled auto backup functionality. Auto backup acts as a preemptive measure against any data loss incident. Use Time Machine backup to reacquire your lost data—even your overwritten data—without any inconvenience.
How to Recover Overwritten Files on Mac without Using Time Machine?
What if you have not set up Time Machine backup or the backup itself is obsolete due to infrequent manual update. In such situations, it's recommended to use a specialized Mac data recovery utility to first ascertain whether the lost files is actually overwritten or is simply deleted/lost (which can indeed be recovered).
Software such as Stellar Data Recovery Professional for Mac perform deep scanning on macOS storage drives to locate every bit of recoverable data; meaning, if the data can be scanned and detected, it can be recovered. So, you need not worry about permanent data loss due to overwriting which may not be the actual case after all, once you find out.
Take a free evaluation of Stellar Data Recovery for Mac to scan all your recoverable data. Follow these steps:
Download & install Stellar Data Recovery Professional on your Mac

Select Recover Data option from the main interface. Specify the type of data and click Next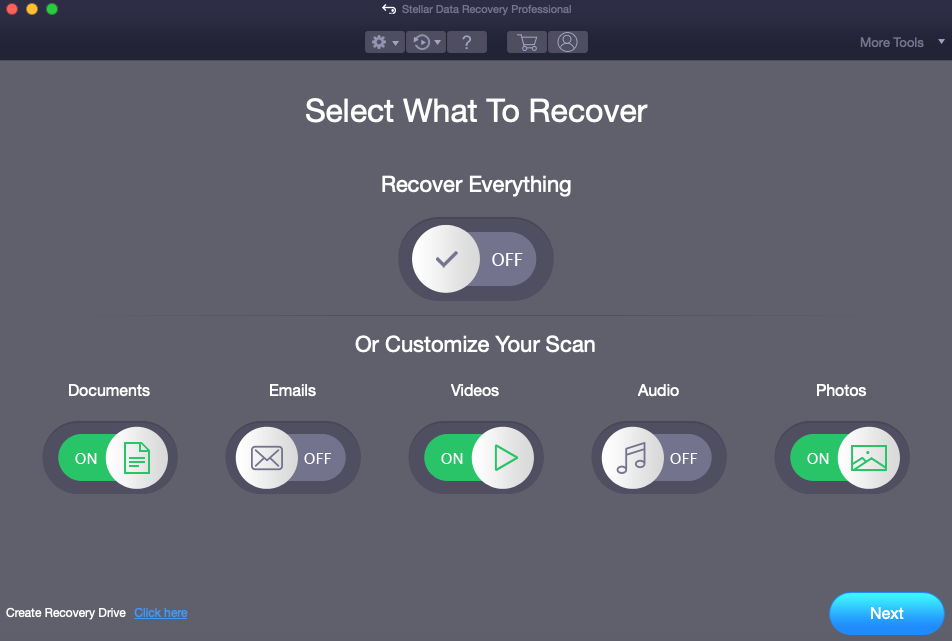 Specify the storage location where there is data overwriting. Toggle on Deep Scan and click Scan
After the successful scan, preview and select the required files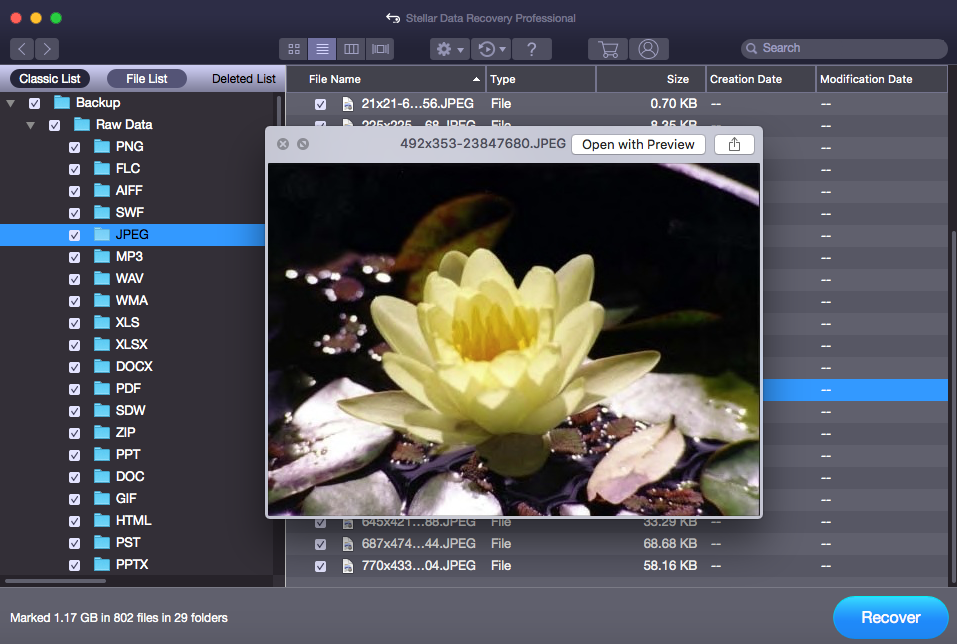 Click Recover and specify a different storage location as save destination. Click Save
Best Practices
Stop using the affected drive immediately to avoid overwriting
Do not use advanced erase option, unless you have back up of the drive
Enable auto backup by using Time Machine
Conclusion
Data overwriting is a common reason for permanent data loss, which typically happens due to continued read/write operations on a storage drive, even after a certain data was deleted or lost somehow. The blog highlights different scenarios wherein macOS overwrites the files stored on the storage drive. By using the Time Machine app, you can restore such overwritten files easily.
However, in absence of Time Machine, the only way is to use a tool that can ascertain the feasibility of successful data recovery and offer an optimal course, accordingly. Because, it's a fact that recovering overwritten data is not possible with any tool or technique, but often the lost data is not overwritten yet, unlike what many users may think and feel unnecessarily distressed.
A specialized software like Stellar Data Recovery Professional for Mac can help you evaluate the feasibility of recovering overwritten files from Mac drives. And, if feasible– as found with deep scanning and preview – then it would perhaps enable the easiest way for you to get back the lost data.