How to Recover Photo from Corrupt Memory Card without Formatting
Summary: Does your SD card need formatting but you don't want to format it and lose your valuable data? So how to fix and recover data from corrupted memory card without formatting? This post shares methods to fix corrupt memory card and recover photo and video files without formatting with the help of Stellar Photo Recovery.
'My 64 GB SanDisk memory card asks to format when I try to open it on laptop. It has several precious pictures of family vacations and my favourite music collection. Please tell me how to recover data from corrupted memory card without formatting.'
'I recorded about 15-minute video on my DJI Pro drone memory card. When I connect it to my Windows PC, a message pops up saying that the memory card is corrupt and unreadable. The video file is important for my work. Is there a way to repair my SD card without formatting and get back lost DJI videos?'
Formatting is a logical solution to fix corrupt memory card. However, you may not want to format your SD card for fear of permanent data loss. Thus, whenever you encounter messages, such as 'Format the disk', 'Memory card error', 'The SD card is not formatted, do you want to format it now?,' you are worried about the data stored on it, especially if the files are precious photo and video.
Fortunately, there are methods to recover photo and video data stored on your corrupt or unreadable memory card without formatting.
Why memory card asks to format, gets unreadable or corrupt?
Sudden power cut while transferring files to the PC
Virus infection
Improper insertion/removal of memory card from PC, camera, drone, etc.
Continued use of memory card even when it is low on storage
Using the card even when the device (camera/drone, etc.) has low battery
Portable device not supporting memory card
Overused or old memory card developing bad sectors
How to Recover Photo and Video from Memory card without Formatting?
There are two ways to deal with data loss situation, either,
Recover your photo and video by using a software without fixing the corrupt SD card or
Try to fix your corrupt SD card without formatting and access its data.
Approach 1: Recover SD card by using a software, without formatting
Stellar Photo Recovery software recovers photos, videos, and audio data without formatting. If your memory card asks to format, use the software to evade data loss. Unfortunately, even if you have accidentally formatted the media, the software can scan and retrieve files from it.
You can use this SD card recovery software when,
Memory card asks to format.
Get SD card errors such as 'SD card is not available' or 'Error reading / writing to SD card' on Android, PC, or Mac.
Memory card is unreadable, not detected by computer or Android phone.
Memory card is corrupt.
Formatted memory card on Android mobile, camera, PC, or Mac.
Stellar Photo Recovery quickly recovers thousands of videos and photos in a few minutes. The software maintains the original quality of your media files while recovering them. With up to 30% faster speed than other recovery tools in the market, Stellar Photo Recovery is quick to restore hundreds of photos and videos in few minutes. The software supports all brands and Class of memory cards.
Want to evaluate before buying? Download the demo version here.
Step-by-step :Recover lost multimedia files from memory card without formatting:
Launch Stellar Photo Recovery on your computer.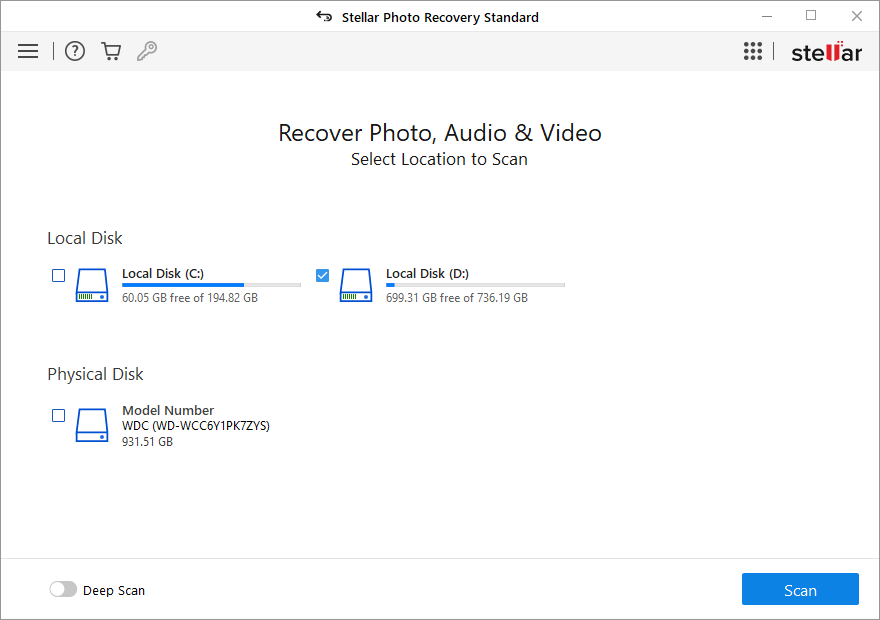 Select the location to scan. Click

Scan

.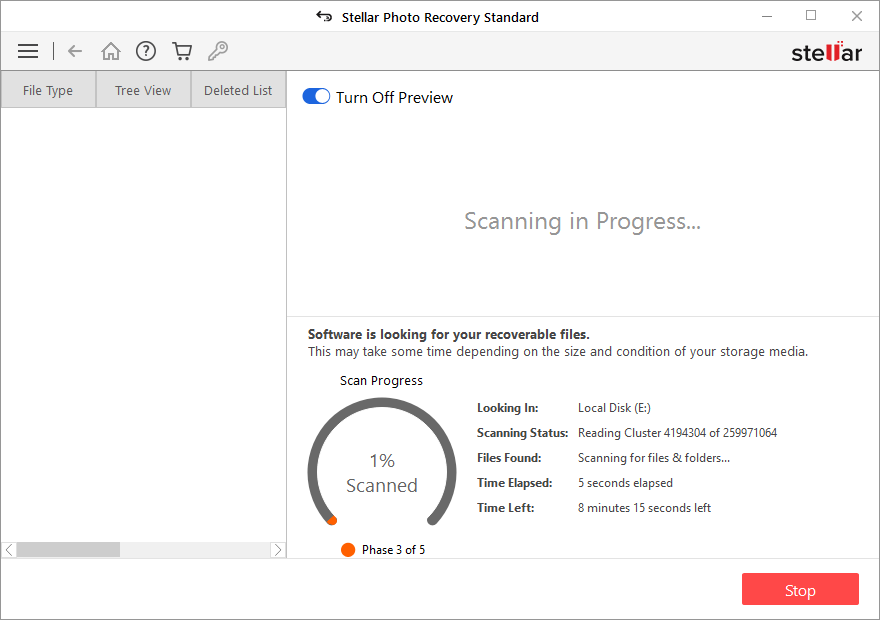 Preview the found photo, video, or audio files.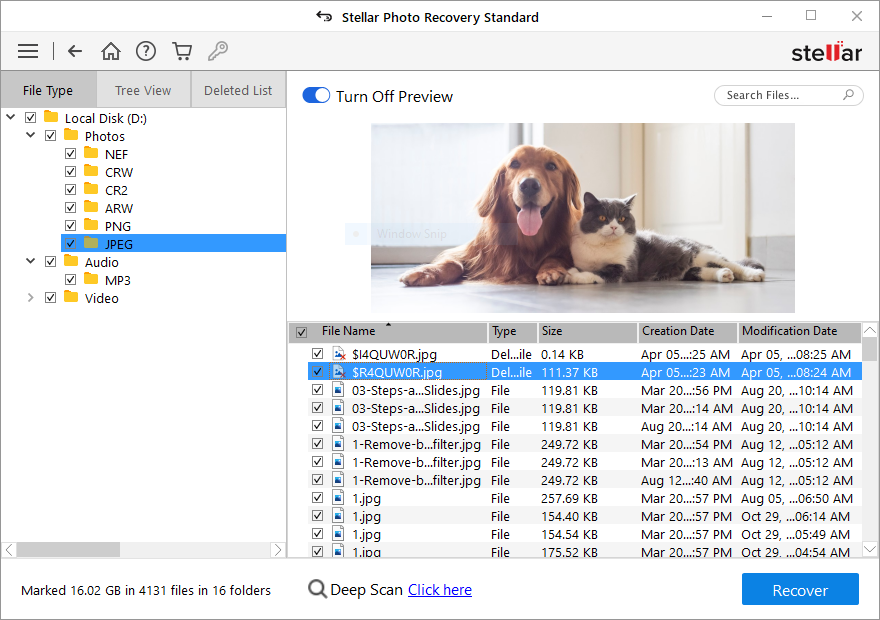 Note: If you do not see the required files in the list, opt for Deep Scan option at the bottom.
Click Recover and save the selected files at the specified location.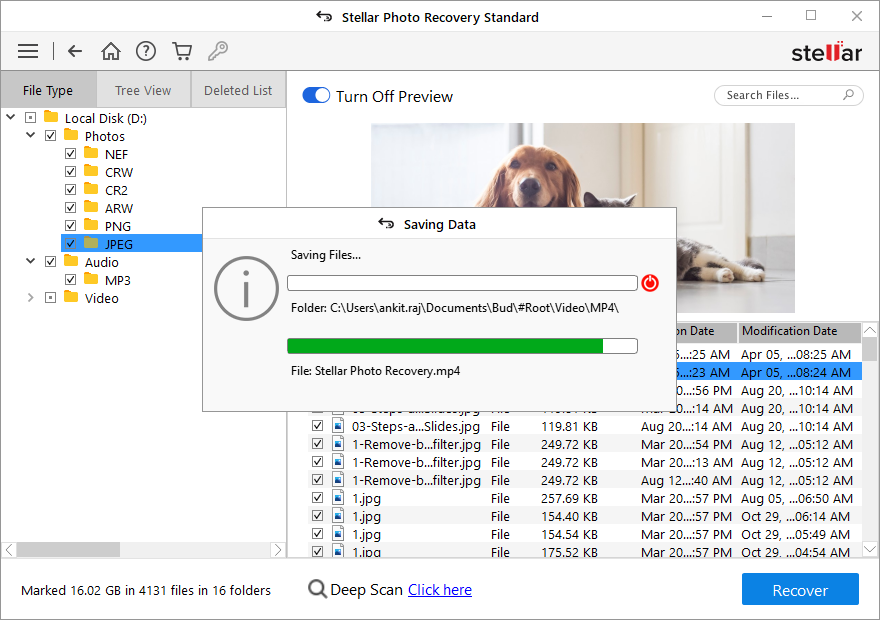 Watch this video to recover photo and videos from corrupted memory card without formatting:
Approach 2: Fix corrupt memory card without formatting and recover data
Windows offer certain features that help to fix memory card corruption that is caused due to file system errors or faulty and outdated drivers, etc. The troubleshooting often repairs SD card without formatting. Once the issue is fixed, you can access your memory card and recover the files without formatting.
Methods to fix SD card without formatting & recover data:
Perform Chkdsk
Assign a new drive letter
Reinstall the driver
Try Windows Troubleshooter
Note: These methods don't repair bad sectors in SD card but fix only system oriented issues.
1. Perform Chkdsk
Use this method to check and fix memory card errors without formatting. Do the following to perform check disk on your PC: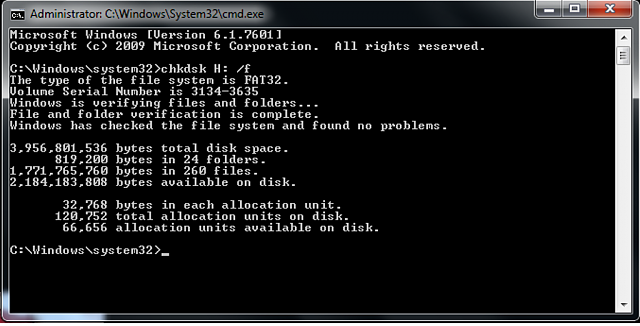 Go to Windows Start
Type cmdin the Search box.
Right-click cmd and select the Run as Administrator.
A command prompt opens, type chkdsk < memory card drive letter>:/f(e.g., chkdsk E: /f)
Hit Enter.
Next try to access your SD card. The problem should be resolved.
2. Assign a new drive letter
Use this method when your memory card is not visible in the list of connected drives on PC. Steps to assign a new drive letter to memory card: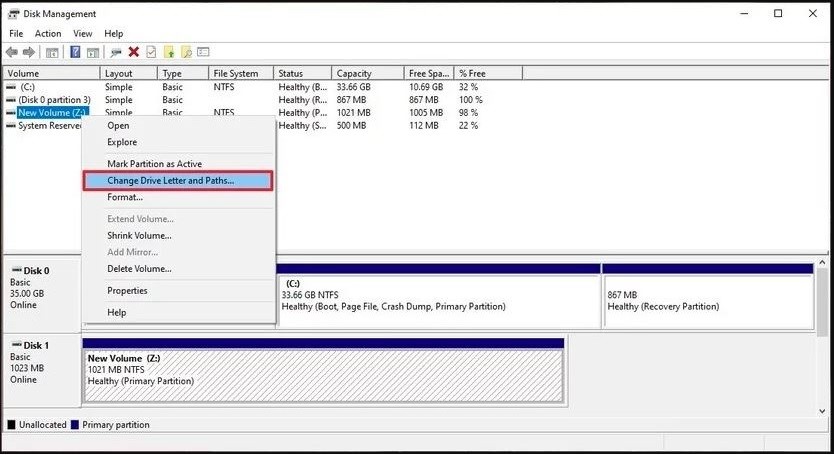 Connect the memory card to your PC.
Open the Run dialogue box using Windows+R key.
Type msc and hit Enter.
On left, under Storage,choose Disk Management.
On the right pane, right-click the drive to which you want to assign a letter.
Choose Change Drive Letter and Paths.
A dialog box will appear, click on
Check in Assign following drive letter.
Choose the letter to assign from the drop-box and click OK.
Close Computer Management window.
Now, reinsert your memory card, it should be detected and readable by your computer.
3. Reinstall the driver
If the above two methods don't help, reinstall your PC drivers. This helps in case PC drivers are corrupt or outdated. To reinstall the driver, follow the below steps: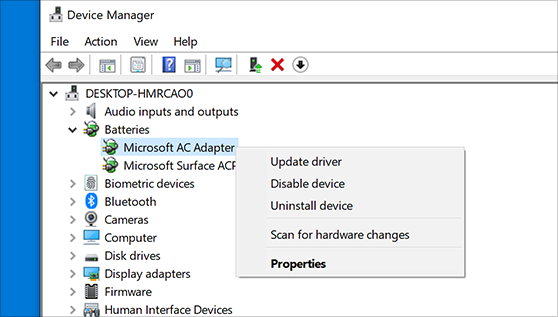 Right click on My Computer/ This PC.
Follow Manage >Device Manager.
Double-click Disk Drives.
Right-click on the name of your removable drive.
Click
Check if you are able to access your memory card.
4. Try Windows Troubleshooter
Windows Troubleshooter fixes hardware or drivers related issues. Try the below steps to fix memory card without formatting on your computer:
Connect your SD card to PC.
Go to Start > Settings > Update & Security > Troubleshoot
Select Hardware and Devices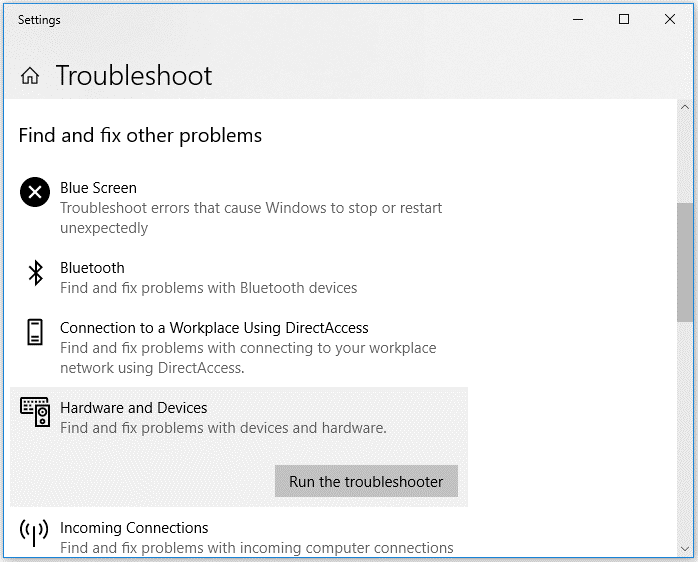 Click Run the troubleshooter.
Read more:
Conclusion
The best and most secure way to recover data from a corrupt memory card without formatting is with the help of the software — Stellar Photo Recovery. It is effective in restoring lost and deleted media files from corrupt as well as formatted memory cards.