Our team recently conducted an interview session with Most Valuable Professional" (MVP) awardee Anand Khanse. He is a well-known technical expert for his active role in Windows community since 2006.
Anand Khanse replies on Windows 10 update & tips to reduce data loss cases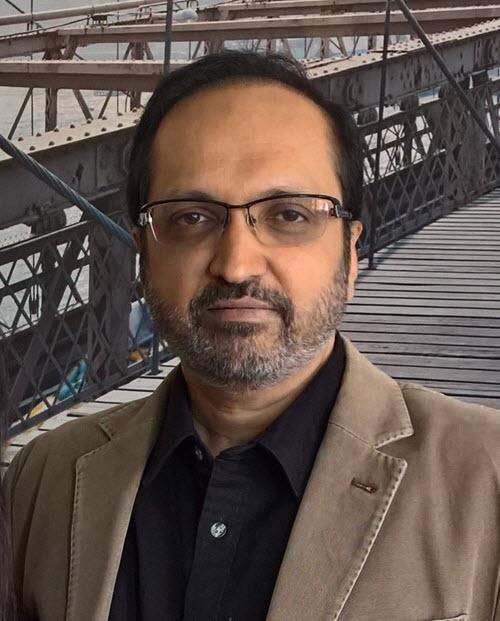 Q1. Tell Us Something About Yourself?
After graduating from a B-School, I worked a couple of years in the corporate sector before deciding to chuck my job for a business I always planned to have. I have been since then engaged in the business of Outdoor Advertising, Retailing and am now almost fully engaged in the web publishing business.
I started TheWindowsClub.com purely as a passion a couple of years back, but I have been lucky to see my labour of love, bear fruit. I can happily say that my blog gets over 9 million page view a month. I have been awarded the Microsoft Most Valuable Professional Award (2006-2016) and am now a Windows Insider MVP.
On the personal front, I enjoy travelling to places with my family and would like to live a life, rich with memories – rather than being rich with money. 🙂
Q2. Have you ever lost data if yes, then what was your first reaction?
Oh no, I have never lost data; how can anyone afford to? That is why I have always taken due precautions that include, not just taking care of and maintaining my Windows operating system but also ensuring that the hardware stays in top condition. And then there are of course the mandatory backups that I take periodically – just in case.
Backups are the only real insurance you have against hardware crashed resulting in loss of data and against Ransomware attacks. So it is imperative that all – enterprise as well as home users periodically back up their files and data to an external disk. Equally important is having a fall-back plan for data recovery.
Q3. Is there a secret to minimizing data loss issue?
This is the care I take, but I am not sure if they can be classified as secrets. Well, why or when does one lose data mainly?
Your Hard Disk or hardware crashes
Your operating system crashes, and you are just unable to boot into it.
In the case of the first, you can take you Hardware to data recovery experts and pay them for recovering your data and keep your fingers crossed.
If your OS crashed, well things could be easier, and you could connect the Hard Disk to another working computer and recover your data.
If you want to minimize data loss, there are three things you can do:
Keep your hardware running in top condition. If it's a PC, make sure you get the insides cleaned up physically too annually. Use some tools to keep a check on your hard disk health. If you find that your hard disk is failing, don't procrastinate. Get a new one right away.
Maintaining and keeping your OS running error-free is also very important. Towards that end, you need to carry out the usual maintenance & housekeeping tasks.
And finally, the most important thing you need to do is take data backups regularly. While Windows 10 has a built-in backup feature, there are several good free & paid backup software available that can help you schedule regular backups.
Q4. What is the primary cause of data loss from a hard drive? Please share your opinion.
Hard drive failure is undoubtedly the most common cause of data loss. This could lead to Driver read instability, and your OS is unable to read the data. Physical damage to the hard disk could also be a potential cause for data loss.
Most of the data 'lost' due to hard drive failure is not actually lost – it is recoverable, provided you have experts using a good data recovery software and procedures to carry out the job.
Q5. Why have people lost their data after Windows 10 Update?
There have been reports that some users lost their data while upgrading to Windows 10. Well, the data in the Documents is not actually lost; it will be found in the Windows.old folder, but users need to know how and where to look for it. Microsoft has made it easy for users to retrieve files from the Windows.old folder using their Recover Personal Files Tool.
There are hardly any cases where data is lost after a Windows Update. What could happen though is that some update could brick the OS and make booting impossible? The options users have here is to boot into the Advanced Startup Mode and exercise options like System Restore to go back or boot into Safe Mode to try and recover their data.
Q6. Have you ever experienced about data recovery software?
As I said, I have been lucky enough not to lose data, but the few files I may have mistakenly deleted, I have used a Stellar Windows Data Recovery Software – Professional to successfully retrieve the deleted files.
Q7. What are recommendations you suggest to people who has lost their data?
Well if you just experienced a hard disk crash and your data is on the system drive, it is best to unplug the computer and remove the drive and store it carefully. If you cannot do this its best to call a computer technician and have him remove the hard disk for you.
You then need to see if you can connect the hard disk to another computer and see if the hard disk is recognized. If it is, you may use a data recovery software and see if you are able to recover the lost data.
The last option you have is to approach data recovery professionals and pay them to recover the data.
Q8. We have recently launched Stellar Windows Data Recovery 10.0. Please share your opinion.
I have used the free version of Stellar Windows Data Recovery Software to recover some accidentally deleted Photos in the past, and the results have been quite impressive. It helps recover lost or deleted data including emails from hard drives, memory cards, USBs as well as from deleted partitions of the hard drive. This software I have found offers some other useful features like being able to create an Image file and much more. Its support for tons of file formats makes it only better!