As the iOS 13 release date comes closer, the Internet is flooded with queries, fears, and speculations about the Apple's new release.
Clearing the doubts and fears, here we bring the answers to the most asked questions, revelations, features, and expectations from iOS 13.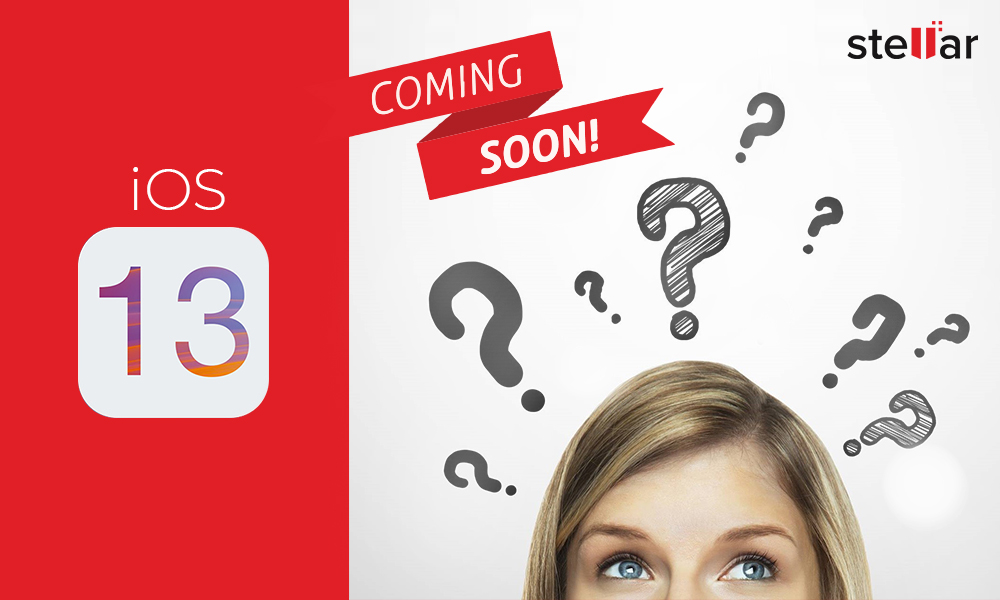 What is the new iOS 13?
The new iOS 13 is for Apple iPhones, iPads, and iPods. It is codenamed Yukon and will overtake iOS 12.x.
What can you expect in iOS 13?
New apps and enhancements to the existing ones is the ongoing buzz. There are high chances of interface upgrade with cleaner look and more appeal.
The iOS update is also expected to speed up your devices and reduce bugs.
When is the iOS 13 release?
The big day is June 3, 2019 when Apple will present the beta release of iOS 13 to the world at the WWDC annual event in San Jose.
Who can get the first glimpse of iOS 13?
Developers and public beta testers will be the first ones to get the access to the iOS 13 update in June at the WWDC 2019 event.
When is the iOS 13 release for the common user?
The final public version of iOS 13.0 is scheduled for release in September 2019.
Will iOS 13 support your iPhone?
Now this is the burning question after iOS 13 announcement worrying millions of iPhone users. There are reports doing rounds that Apple will stop updates to any iPhone launched before 2016.
So which iPhones Apple wish to keep for iOS 13?
Here' the list:
Users of iPhone X, XS, XR, iPhone 8 Plus, iPhone 8, iPhone 7 Plus, iPhone 7, and iPhone 6s can relax as there's no risk to their devices. They can easily update to iOS 13.
Which iPhones will not support iOS 13?
Not a good news to share but you can expect these iPhone models not eligible for iOS 13: iPhone 5s, iPhone 6, iPhone 6 Plus, and iPhone SE.
So if you are still using any of these, be prepared to upgrade to a higher version.
What will be 'new' in iOS 13?
iOS 13 is a slew of new features, tools, existing apps upgrades, and a refreshed look for your iPhone, iPad and other Apple devices. It will boost speed, ease-of-use and fix bugs of the iOS 12.x.
You can expect revamps to the core iPhone apps such as Health, iMessage, Maps, Reminders, and Books while the hot new entries would be much-awaited Dark Mode, Parental Control and new keyboard. Insiders reveal, apps for the Apple Watch and the flexibility to access App Store on Apple Watch are other inline.
What are the hot features in iOS 13?
Dark Mode

New!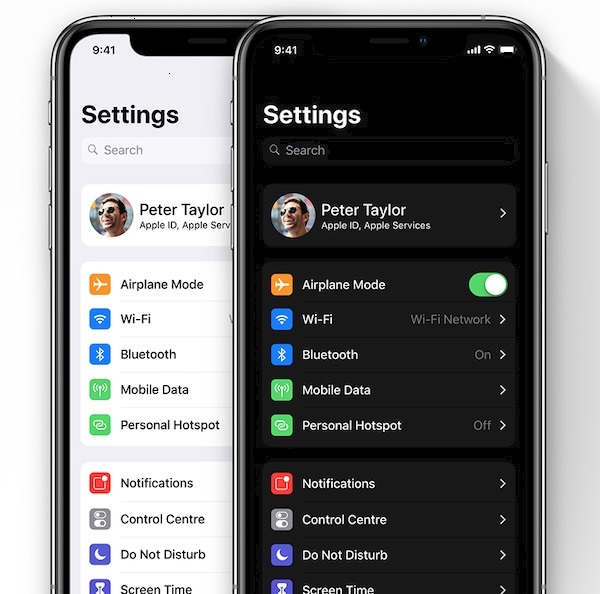 You can enjoy the easier night-time viewing with Dark Mode after iOS 13 update. Similar to macOS, the black and grey interface can be enabled in Control Center under Settings.
Health app

Improved!
Your iPhone will have a better Health app with new homepage. It will have improved outline of your daily activity, hearing health monitor (like how loud your music should play through headphones), and females period-tracking feature.
Apple Books apps

Improved!
Expect a fresh look onto your Apple Books app.  The upgrade aims to encourage reading with progress tracker and rewards system.
Reminders

Improved!
New interface will welcome you in the Reminders app with four options – All tasks, tasks to be done today, scheduled tasks, and flagged tasks.
iMessage app

Improved!
You would love the iMessage for this new inclusion. Like WhatsApp it will let you set a profile picture, display name, and even choose who sees it. A dedicated menu in the conversation view will also be present to send Animojis and Memojis stickers.
Parental control

New!
Apple's removal of the third-party parental control apps from the Store citing security reasons, was deeply criticized. However, sources say it would meet the demand with its own parental controls on the iOS device in its iOS 13 update.  Through a new feature in Screen Time parents can limit who their kids can and cannot contact during a specific time.
Maps app

Improved!
Competing with Google Maps, Apple is trying to make its own Maps app more user-friendly and convenient. Expect features like setting frequent locations to navigate, create groups of frequent locations and add a photo to them.
Swipe Keyboard option

New!
Sources disclose a new keyboard option testing is ongoing that will let you to swipe across letters in one motion to type out words. This is similar to one on Android handsets.
Home app

Improved!
An upgraded Home app have better integration with security cameras. You can view the past recordings of your CCTV on your iPhone.
 Will iOS 13 support your iPad?
Until date, the reports suggest the iOS 13 update will be available for iPad Pro (2016, 2017, 2018), iPad Air 2, iPad Air 3, iPad 5, iPad 6, iPad Mini 4 and iPad Mini 3.
The dropped ones in the list are iPad Air and iPad mini 2.
Which iPod will support iOS 13?
The sources revealed, only one iPod model is eligible for iOS 13 update that supports 64-bit applications. It is iPod Touch 6G.
Apple iOS 12.4 beta released. Should you update or wait for iOS 13?
Its up to you if you wish to wait until September 2019, when iOS 13 will be finally posted for public update.
However, as of now, Apple has released the beta iOS 12.4 for developers only. Soon it will be available for those registered in its Beta Software Program. You can also enrol in the program, if you have a working Apple ID. The iOS 12.4 beta is compatible with every iOS 12 running device.
 What next after iOS 13?
After 'Yukon' follows 'Azul'. Apple is already working on iOS 14, codenamed Azul for 2020. It is expected to support 5G network speeds and AR (Augmented Reality) functionality.
Sources: The information shared here is based on the Bloomberg's Mark Gurman report, Mac Rumors, 9to5Mac, Macworld, iphonesoft.fr, and others credible sources.
Get an effective iPhone Data Recovery App for iOS 14 – Stellar Data Recovery for iPhone. Recover lost and deleted iPhone contacts, photos, videos, messages, Notes, Reminders, Calendar, Voice Memos, Safari Bookmarks, WhatsApp chats, KiK messages, and much more….