Solved: KMODE BSOD After Windows 10 Update
Microsoft has been releasing multiple security and cumulative patches lately for Windows 10 users. The recent Windows update for version 1903-OS Build 18362.836 and 1909-OS Build 18363.836, however, has turned out to be problematic for HP users.
Read more: Windows update KB4556799 caused data loss
Now, this latest Windows update is packed with several bugs. Countless users are reporting that they are facing KMODE_EXCEPTION_NOT_HANDLED, a BSOD (blue screen of death) error on their HP systems after installing this update.
Bugs Associated with latest Windows 10 Update
Several Windows users, using HP Systems, have shared some typical issues they are facing after installing the Windows 10 latest update.
1. BSOD KMODE_EXCEPTION_NOT_HANDLED Error
Multiple users are encountering errors on their HP PCs after installing the latest Windows 10 update. They are getting a blue screen of death error with a stop code KMODE_EXCEPTION_NOT_HANDLED, leading to total system crash and rebooting loop, which causes data loss.
Before everything else, it is important to recover you lost data from BSOD affected systems before any overwriting happens on the system and the data is lost forever. Try an easy-to-use data recovery tool such as Stellar Data Recovery Professional to recover your lost data. Download the free version now!





2. Windows 10 Stuck In BSOD Reboot Loop
Some HP users are also reporting that their PCs are stuck at reboot loop. When trying to reboot the system, they are getting different errors including BSOD and reboot in constant loop.

"I am getting a blue screen error with stop code "KMODE_EXCEPTION_NOT_HANDLED". When I tried to reboot the system, it got stuck at the blue screen. And, now I'm stuck at a blue screen reboot loop. I have some important files in my system and old pictures, which I can't afford to lose. Please tell me how to fix it. Any kind of help will be appreciated!"
How to Fix BSOD KMODE Error after Windows 10 Update
On the basis of the user reports on multiple technology forums, HP acknowledged and stated:
"For personal desktop products, a blue screen may occur while using a personal computer, causing a reboot. The error code is "KMODE_EXCEPTION_NOT_HANDLED". We suspect that this issue is caused by a Windows update"

-Source
According to HP Japan, users can fix this issue by using System Restore utility (the steps are given below).
a) Type System Restore in the Windows search box given at the left-bottom, select 'CREATE A RESTORE POINT' and hit Enter.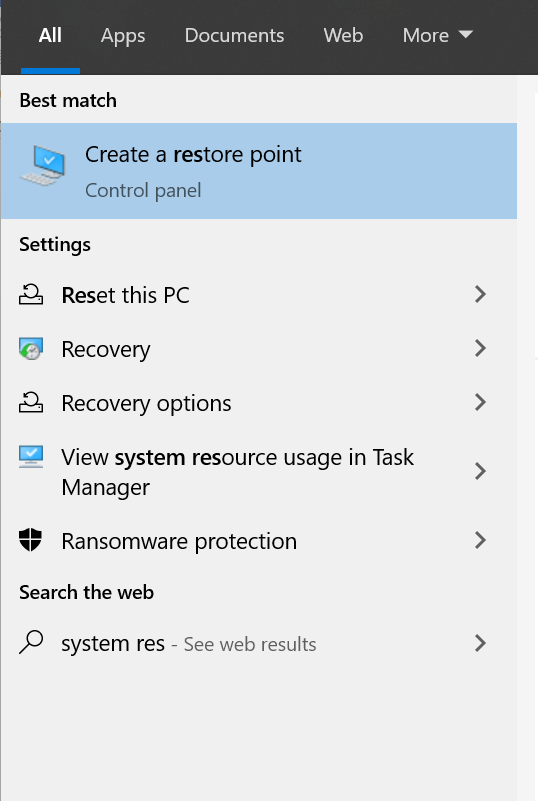 b) The System Preferences window will appear. Click System Restore > OK.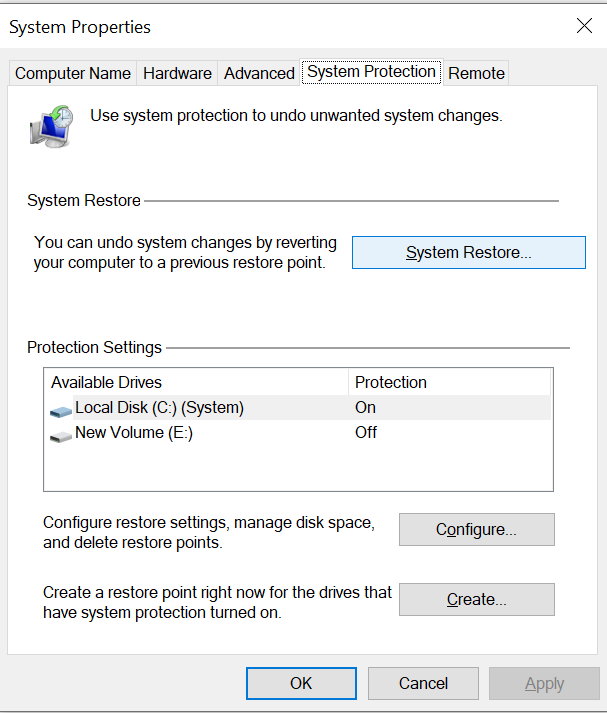 Wait until the process completes. Reboot your system and check if you can fix the issue.
Still getting BSOD KMODE Error on your Windows PC? Your system and data are at risk!
Don't worry, the best way to fix BSOD KMODE Error is to uninstall it. You may Uninstall Windows 10 Latest Update by following Settings > Update & security > View Update History > Uninstall updates and proceed with further instructions provided to get rid of this error, until Microsoft releases a fix for this.
Furthermore, BSOD errors may lead your system to crash and you may lose important data permanently. Use an efficient Windows Data Recovery Software such as Stellar Data Recovery Professional to recover your data from an unbootable, crashed or BSOD affected Windows PC. You may download it for free and scan your system to restore files and other essential data easily.
In the recent past, there have been a few problematic updates, which caused BSOD errors, system crash, slow PC performance, excess memory consumption, browser crash, network connectivity, and more. The latest Windows 10 PC update is also causing BSOD and reboot loop errors, particularly for HP users However, Microsoft hasn't acknowledged the same yet. So it is better to avoid installing this update if you don't want to experience these errors. And, if you are already encountering the BSOD KMODE error, it is recommended that you uninstall the update immediately and recover your data with a professional data recovery tool such as Stellar Data Recovery Professional.
For more updates, stay tuned!
Was this helpful?