The hard disk in your system is primarily a data center. Being a data center, it becomes one of the most indispensable and important devices in your system. In current parlance, hard disks run parallel with advanced microprocessors in terms of technology and the progress they have made in storage capacity and speed to name a few.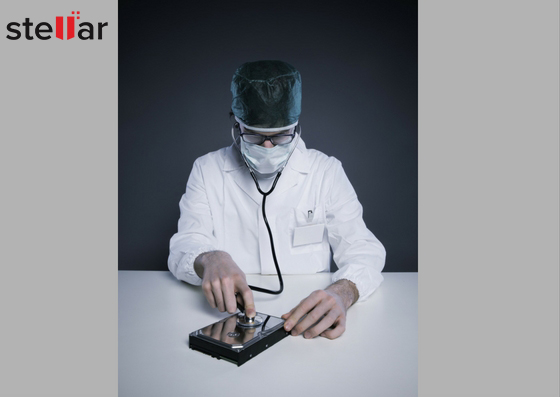 But the impending thought that arises is on its lifespan – How long will it last?
It's hard to comment on the lifespan of your hard disk: it could be a year, three years, five years, or more, considering the fact that the standard warranty of most of the hard disks is only 12 months.
However, the average life of a hard disk depends on a number of factors such as:
Brand Type
Size
Storage Capacity
Interface Method
Usage, etc.
As per research conducted by Backblaze, an online backup service, which researched on 25,000 hard drives from different brands and categories, found that about 80% of the hard disks that were regularly used survived for approximately four years.
This means that about 20% of them did not fail or failed sooner than four years. However, a loaded but dormant hard disk can last for long and keep your data safe and secure for several years into the future, provided the data storage conditions are under optimal range.
Whatever be the reason, the repercussions that you have to face with a hard drive that simply stopped working is severe. The reason being, the moment your hard disk dies down, your data stands at risk. The chances are that this may lead to permanent data loss beyond the scope of recovery.
However, there is a reason to look up. Hard disks do not die suddenly; rather, they show warning signs, which therefore, gives you considerable time to back up your critical data so that you do no lose it permanently. Also, many a times data can be recovered, the conditions being that the data in the hard disk should not be overwritten or corruption in the hard disk is minor.
A hard disk failure usually shows signs and symptoms which are easily identifiable. Notable ones which you may come across at one point or the other are:
Occurrence of cryptic and other error messages.
Scrambled and altered 'folder' and 'file' names.
Stored 'files' and 'folders' disappearing.
Long 'wait time' to access folders and files.
Distorted output while opening files.
Tickling sound or noise from the hard disk.
and, Frequent crashing of hard disk during the Windows boot up process.
All of these signs are an excellent indicator of some or the other kind of issue in your hard disk that would ultimately make it stop working. Should you observe any of the above signs or symptoms, back up your data immediately.
Backing up your data regularly is a good habit. Also, you should always go for a reliable hard disk brand as this gives a significant amount of warranty for your device. With this, you will be prepared for the worst-case scenario that could spring anytime.
Next, picture another scenario where you did not back up your data due to which your hard disk stops working, consequently leading to a data loss situation. This requires an immediate solution; and, to do so, you can either purchase a hard drive recovery software or visit a data recovery service center. Sometimes a service center may not be within your vicinity but purchasing a data recovery software is just a click away!
There are several niche products available for you to choose from; however, one that deserves special attention are the data recovery products from Stellar Data Recovery – Stellar Data Recovery Professional for Windows and Stellar Data Recovery Professional for Mac, which are advanced utilities.
Let's delve upon each.
Stellar Data Recovery Professional for Windows easily recovers all your inaccessible data due to deletion, and formatting of the partition of your hard disk which runs on Windows. The software deftly retrieve partitions and data of all types such as text, images, audio, and videos from your damaged hard disk. Not only is the software capable of recovering raw data, its Technicial version possesses an additional feature of RAID data recovery, therefore, supporting several versions of RAID server. It is compatible with Windows 10, 8, 7, Vista, and XP versions.
Stellar Data Recovery Professional for Mac seamlessly recovers all your lost, deleted, and inaccessible data from your Mac system, be it iMac, MacBook Pro, Mac Mini, MacBook Air, or Mac Pro. Here, you can recover data in the raw form even if you've lost your Mac volume, or your filesystems are encrypted. With this utility, you can retrieve data from all file systems, be it HFS, HFS+, FAT, ExFAT or NTFS. Further, you can achieve even Mac recovery from OS X volumes that are not mounted. What's more! You can recover data from all versions of OS X running on your Mac.
Now that you are aware of the features and benefits of Stellar Data Recovery Professional for Windows and Stellar Data Recovery Professional for Mac, you can use them to recover all your lost data from damaged or corrupt hard disk successfully.
So, the next time your hard drive stops working, help is just a click away!