Summary: Well-informed customers refer to the reviews of software before considering it. Reviews are one of the many ways that can help you shortlist the software for further evaluation.

Stellar Data Recovery Professional for Mac software to help you gain a better understanding of the tool. Further, you can download a free trial of the software to get a hands-on experience.

Stellar Data Recovery Professional for Mac Stands Tall
You can effortlessly retrieve all your deleted data from the storage devices using this easy-to-use software. Owing to its intuitive user interface, recovering files from conventional hard drives, SSD, thumb drives, etc. is as easy as eating a pie. Furthermore, the software is powered by robust features which only give it a clear upper hand. Read more about the product…
This data recovery software has garnered positive reviews owing to its performances, and it is indeed one of the best software available online. Here are some of its ratings and reviews:

Stellar Data Recovery Professional for Mac is a Top-Rated Tool
The software scores well in every aspect of data recovery covering intuitive GUI, menu layout, ease of navigation, and effectiveness. That said Stellar Data Recovery Professional for Mac received outstanding ratings by some of the renowned sites.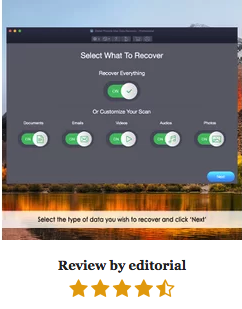 Tom's Guide Review – While data recovery software has never really had contenders for best user experience, Stellar Data Recovery Professional does an admirable job of trying for something more usable and attractive. It has all the features you'd expect from software of similar caliber, but manages to have a clean, minimalistic interface that doesn't intimidate when doing something as precarious as data recovery. It doesn't quite reinvent the wheel, but it does its job really well.
Softonic – 9/10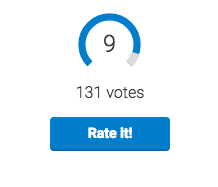 The software got the rating of 9/10 out of 131 votes with many positive reviews as to how it helped users in recovering their important files.
The software performs well in different aspects namely user interface, features, ease of use and value with the overall rating of 4/5 (Very good).

A user shares the experience of how Stellar Data Recovery Professional recovered accidentally deleted introduction part of a play from iMac.

The software is a 'Stellar' way to recover all types of data

Kristy recovered all data deleted from the hard drive and is impressed with the latest version of the software.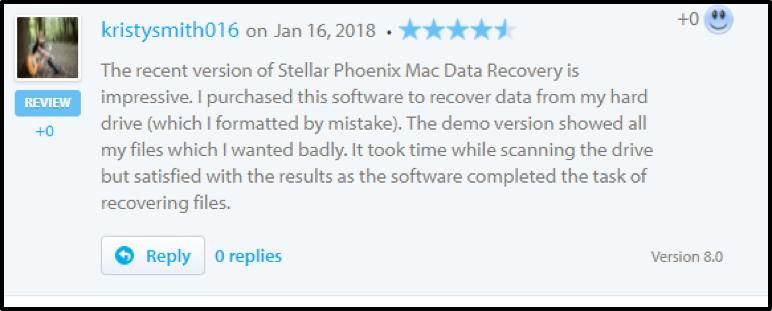 The software is very easy to use, fast and delivers 95% – 100% results depending on the file format.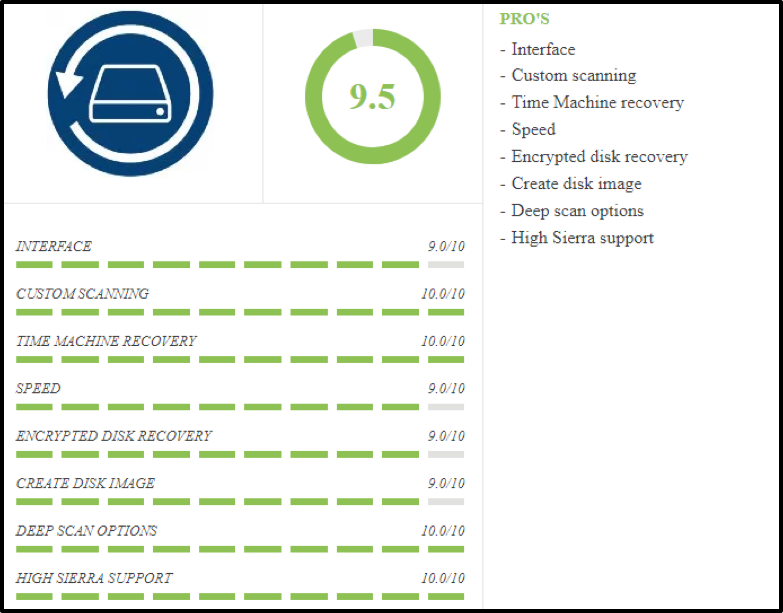 Software recommendations from Tech Vloggers
"This software enables you to recover accidentally deleted files from your Mac. It's fairly simple, easy to use and user-friendly program designed for people with low IT skills."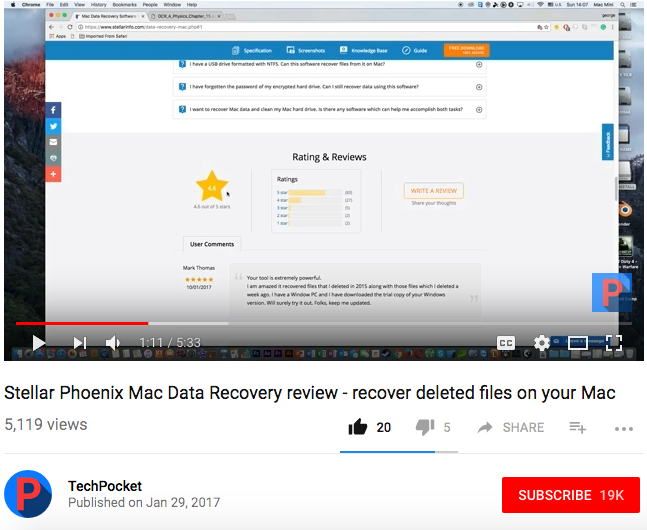 Video link: https://www.youtube.com/watch?v=2qzIYOBre_I
"A fantastic program, extremely easy to use and finds everything you need on your Mac machine"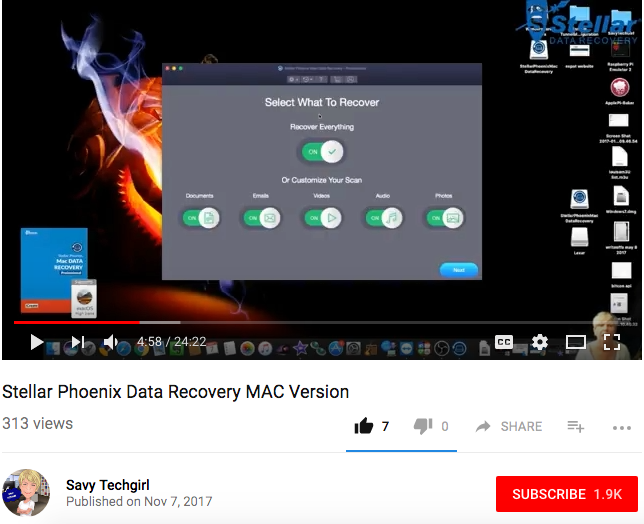 Video link: https://www.youtube.com/watch?v=VmJ5JZctmUk
System Requirements
Stellar Data Recovery Professional for Mac demands minimal system requirement and can be easily run on Intel Processor with 1 GB minimum memory and 50 MB of free storage drive space. In addition, the software is compatible with macOS Big Sur, Catalina, Mojave 10.14, 10.13, 10.12, 10.11, 10.10, 10.9, 10.8, & 10.7.
Steps to perform data recovery
Download Stellar for free & follow the below-mentioned steps for recovering missing files:

Step 1 Launch the software and toggle the respective buttons (documents, emails, videos audio and photos) to ON state. To recover all types of data; toggle on the'Recover everything' button.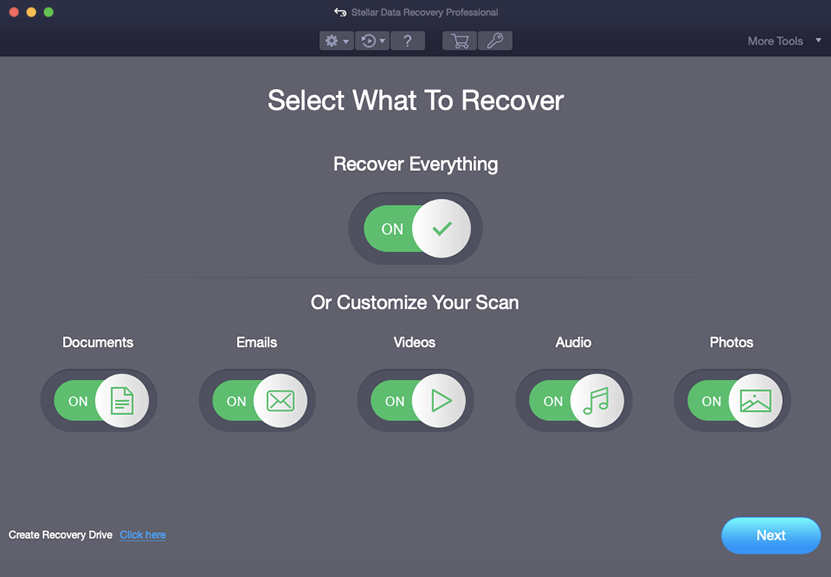 Step 2 After making your selection, click 'Next' to proceed to the storage media selection screen. Select the media from which you wish to recover data and click 'Scan' to initiate the scanning process.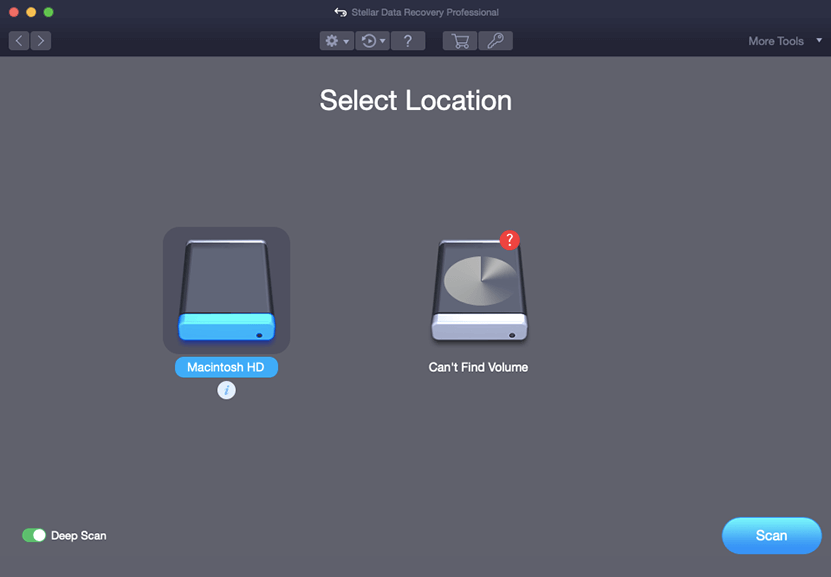 Step 3 The software scans the selected media with the scanning progress.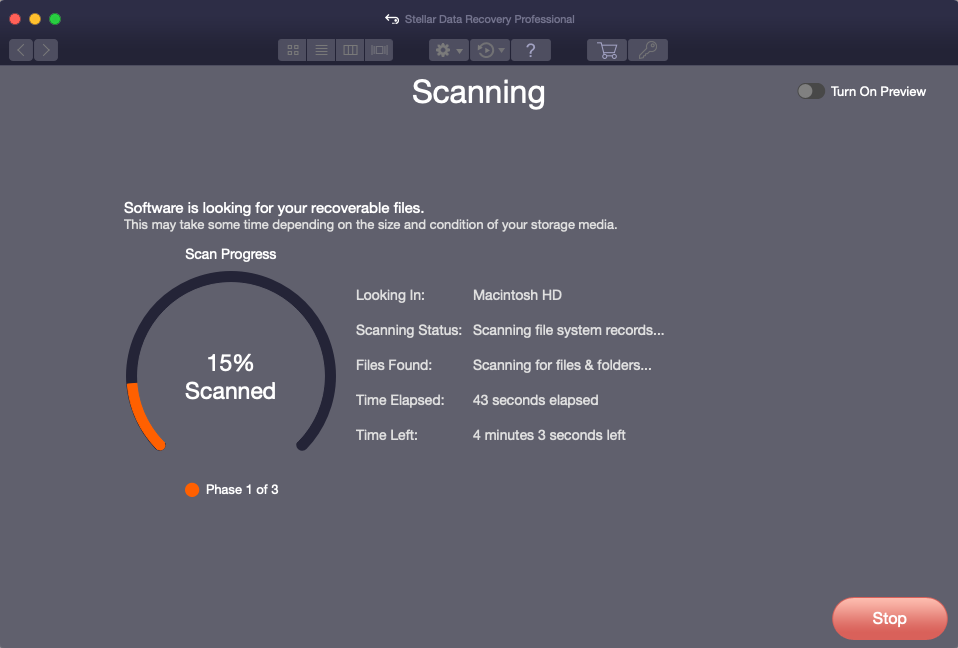 Step 4 After the scanning is complete, the software lists all recoverable files to preview them.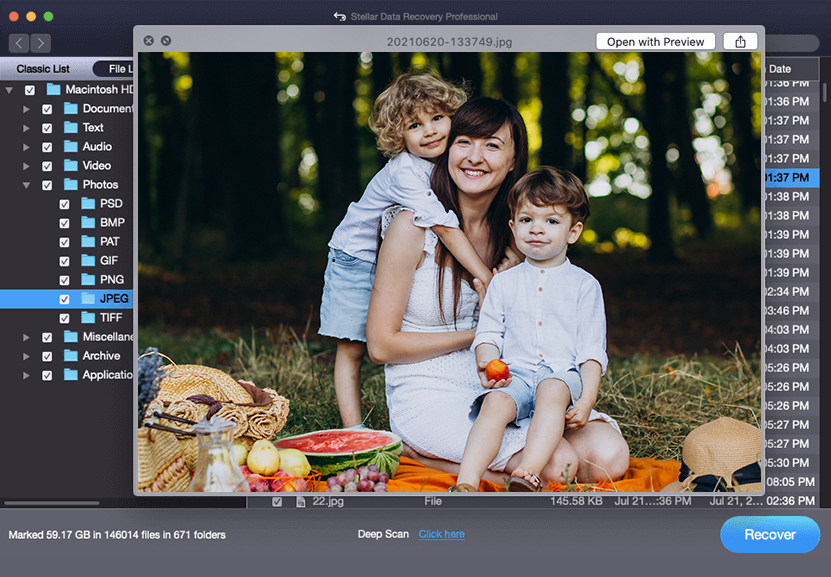 Step 5 Once satisfied with the file preview, select the required files and click 'Recover'. Specify the destination to save your recovered files
Stellar Data Recovery Professional for Mac empowers you to recover all your missing files. Further, the software recovers crucial files from Time Machine backups, BootCamp partitions, empty trash, volume formatting, inaccessible storage devices, unmounted hard drives, encrypted HDDs, etc.
Conclusion
The excellent ratings of Stellar Data Recovery Professional for Mac indicate that the software is a true champion in data recovery and it is raising the bars for others to follow suit. The software demonstrates an outstanding commitment to providing you with a simple and intuitive interface to recover your data quickly when disaster strikes.
Overall, these reviews and ratings signify that you will experience a high level of satisfaction and optimal results whenever you use the utility in a data loss situation. Moreover, the tool empowers you to recover any lost files and repair photos/videos if they are corrupt. Further, the utility salvages crucial data from Time Machine backups, Boot Camp partitions, empty Trash, volume formatting, inaccessible storage devices, unmounted hard drives, encrypted HDDs, and so on.