Summary: Data security means safeguarding your personal photos, files, and other data from falling unauthorized actions, such as data breaches and cyberattacks. In this blog, learn how to prevent a data breach and erase your confidential data. We've also mentioned a powerful file eraser tool, BitRaser File Eraser, to erase data beyond recovery quickly. Get the software below!

Data is of great importance to us. Each day, we deal with a lot of data. And some of them are highly sensitive which we cannot afford to lose! Given that, data security becomes a must. It is our prime responsibility to keep our data secure and safe from unauthorized access or theft of data storing device (Computers, Laptops, and Mobile Phones etc.). We have various avenues of applying security to our data.
For e.g. –Applying passwords to our system or even to individual files, keeping all sensitive data inside a secured virtual vault, using various encryption techniques, etc.
But still there persists a risk of data breach, which can be a very difficult situation to handle for the concerned user as a lot of sensitive data might be at stake. If such a situation occurs, then we have only one option left i.e. to delete all the data present on the device in a safe and secure manner.
Did You Know – "The findings revealed that the average total cost of a data breach is $3.62 million in 2017 – IBM Security"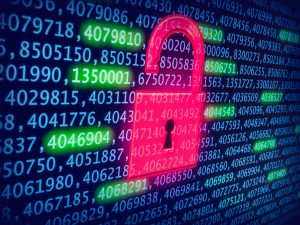 Data Deletion vs. Data Erasure:
Sounds the same right! yet these two activities have a well-defined wall of technical difference between them. Let's delve into them.
Data deletion is known to all users, be it technical or non-technical. For a majority of users, Data deletion means wiping of data temporarily by sending to the recycle bin and then if required, permanently deleting from the recycle bin.
However, there is more to it. The process of emptying the Recycle Bin or Trash tells the OS that it can occupy the space of the earlier files i.e., they can be used to store new data. Therefore, until new information takes over that disk space, the information that has been deleted remains recoverable.
Data Erasure, on the other hand, is a software-based methodology of data removal leaving behind no scope of data recovery. It is aimed to completely destroy all electronic data residing on a hard disk drive or other storage media by using zeros and ones to overwrite data onto all sectors of the device. By overwriting the data on the storage device, the data is completely unrecoverable.
From the above discussion, it is clear that file deletion will have enough residue from which the whole process can be reversed and data can be recovered easily. But we cannot let that happen as it will result in loss of sensitive information. So, it is strongly recommended to use a Safe & Reliable Data erasure method for destroying all the data present in the storage media.
Data Erasure Software:
Data Erasure software is also known as 'Data Sanitization software' or 'Disk wipe software' is the software-based approach of deleting all the files from a device in a safe and secure manner.
They actually permanently overwrite the data from the device. By this the data is rendered unrecoverable This methodology of data erasure is an alternative to physical destruction for secure removal of all the disk data.
This software must meet some standards which are laid down for data erasure. There are numerous government and industry based standards. These disk eraser software must provide user with a validation certificate indicating that the overwriting process was completed successfully used for various audit compliance purposes.
Network Erasure Program:
Erasure of data can be deployed over a network to target multiple devices at a time rather than targeting one device at a time. The Dos based programs may not detect all the network hardware. Linux based data erasure software are able to support high end servers and storage area networks (SAN) environments with hardware support for Serial ATA , Serial Attached SCSI ( SAS ) and Fibre channel disks and remapped sectors. It operates directly on sector sizes of 520, 524, and 528. Win PE has now had now overtaken Linux as the environment of choice since required drivers can be added to the device with ease. This mainly helps with data destruction of tablets and other handheld devices that require pure UEFI environment even without installation of hardware NIC's or lacking UEFI network stack support.
BitRaser File Eraser
BitRaser for File is one of the reliable and efficient file eraser software. A flagship product of Stellar Data Recovery, an undisputed leader in the niche' of Data Recovery, Data Migration & Data Erasure, it is capable of erasing files, folders, application traces, system traces, internet activities as well as all the data volumes from Windows-based systems (10/8/7/Vista/XP) without leaving behind any trace, therefore, diminishing any scope for recovery of deleted data. With this tool, all the crucial information stored on the hard drive in the form of files and folders can be erased permanently.
There are some salient features which makes Bitraser for files a perfect data erasure software. They are follows:
Cleaning of data from Email Tools: Our Email clients' usage involves storage of lots of sensitive data. BitRaser for File ensures efficient and traceless data erasure for all Email Tools.
Traces erasure of Internet activities: We are always involved in some sort of activities on the internet but at a point of time we need to erase all of the related data from the activities over the Internet. This erasure software guarantees proper disposal of data from the Internet activities.
Multiple data erasure algorithms: BitRaser comes preloaded with 3 internationally acclaimed strong algorithms thus giving users a variety of choices for data erasure. This feature adds up to this software working beyond scope of recovery.
Windows compatible: The BitRaser for file is capable of erasing data from Windows-compatible machines and data storage media such as PCs, laptops, USB flash drives, external storage devices, RAID drives and Servers. It efficiently handles data drives with a large data storage capacity and can erase file from varied Server architectures.
Task report generation: This software has the selection to generate task report certificate when the file is erased after searching. It generates a tamper-proof certificate after completion of the erasure process, which can be saved in a PDF file format for future references.
Follow the steps below to use Bitraser for file:
1)Install Bitraser for File software first and run it on the system.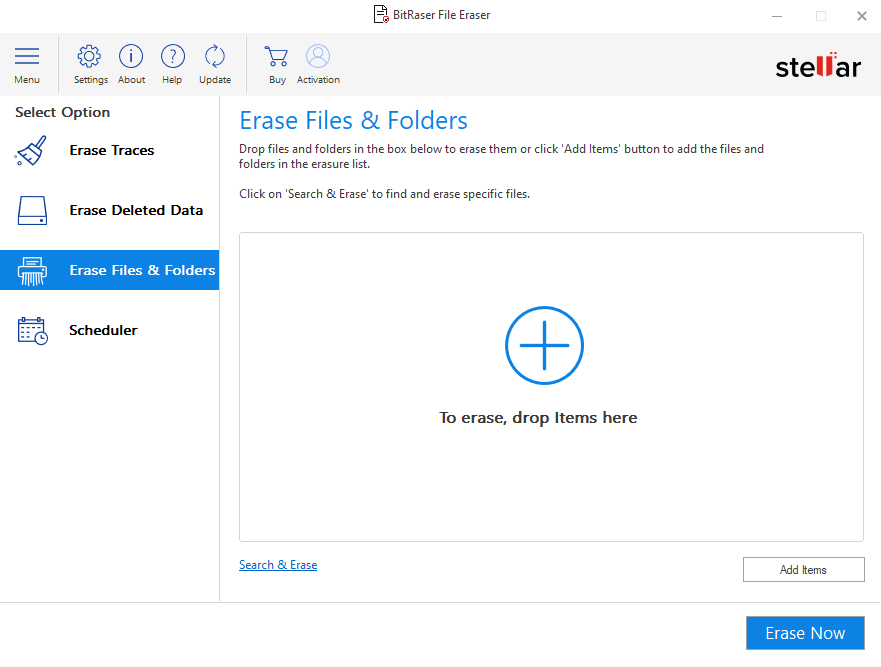 2) Next, select any one of the types of data erasure from left pane on the screen.
3)Now, select the Create Certificate tab and then click on Erase Now button.
Your file(s) are now safely erased without leaving any trace behind.
Conclusion:
You are now aware of the different data erasure methodologies: and, we have also brought forth the most reliable and efficient data erasure software 'Bitraser for File' and how it efficiently executes file erasure without leaving behind any scope for recovery!