Summary: This blog presents the common data loss situations associated with Maxtor external hard drives, and shares troubleshooting methods to recover your lost data from Maxtor hard drives on Mac.


The Maxtor® external hard drive – brand acquired by Seagate® in 2006 – is preferred by Mac users due to its portability, capacity, and performance. But, like with any other brand or make of storage drives, Mac users face data loss situations when using Maxtor hard drives.
File Deletion: When you delete a file from Maxtor external hard drive, it's moved to the Trash. Further emptying the Trash results in permanent data loss from Maxtor hard drive, which can't be reversed by using a macOS command.
Drive Erasure: When you erase your Maxtor hard drive to make space but didn't back up all the data before erasing the drive. This would result in data loss in case you need the erased data that wasn't backed up.
Drive Corruption: A Maxtor external hard drive may get corrupt due to partition map corruption, APFS container corruption, HFS directory failure, improper ejection, etc. Data loss will happen due to file system damage and drive inaccessibility. Tip: Always drag the Maxtor external hard drive icon to Trash to eject the drive safely from your Mac.
Bad Sectors on Maxtor drive: Maxtor external hard drive (or any other storage media) acquires bad sectors/blocks with aging and routine usage. The data stored on these bad sectors turns inaccessible or corrupt and therefore lost.
Unrecognized or Unmountable Drive: When you connect a Maxtor external hard drive to your Mac, occasionally macOS may not mount or recognize the drive. This will make the data inaccessible.
Now that we have shared a few common situations wherein you lose the data stored on Maxtor external hard drive, read further to know how you can recover the data lost from Maxtor hard drive data on Mac.
Disk Utility is the native disk management utility on macOS. The powerful app can check the status of your Maxtor external hard drive and repair file system errors.
To check the status of the Maxtor external hard drive, perform the following steps:
Go to Finder > Applications > Utilities
Open Disk Utility
From the sidebar, check whether the Maxtor external hard drive is listed
If the drive is not listed, then go to View > Show All Devices
If the Maxtor drive is displayed in grey, then it is not mounted
Select the drive and click Mount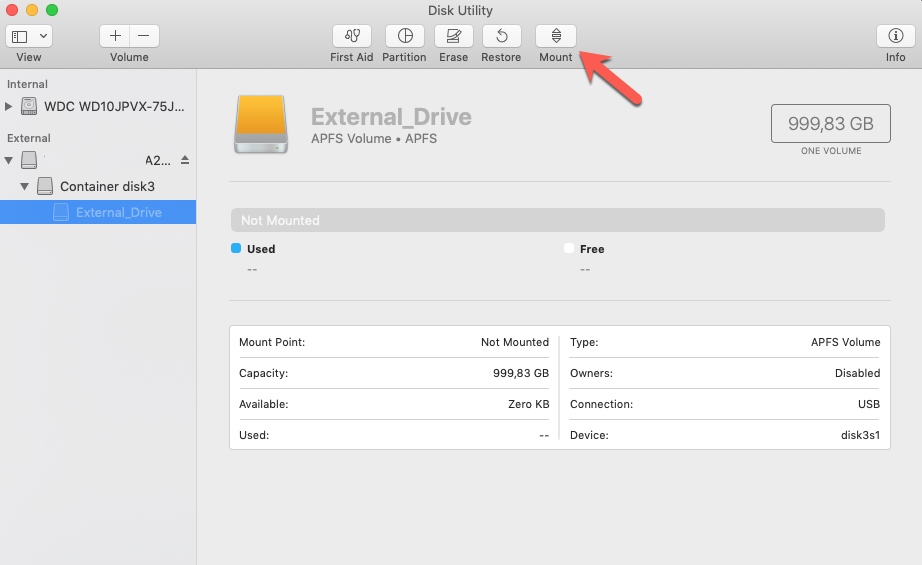 These steps should mount your Maxtor external hard drive on Mac. Once mounted, you can retrieve the data easily.
The disk management utility can also rectify file system errors in Maxtor hard drive, besides helping you mount it.
To repair file system errors on Maxtor external hard drive, use the next steps:
Open Disk Utility and select the affected Maxtor external hard drive from the sidebar
Click the First Aid tab then the Run button to check the drive for corruption and errors
Click Done when Disk Utility completes the repair process
On successful repair, the drive errors are fixed
In case, you couldn't repair or mount the Maxtor drive on Mac with Disk Utility, the next method helps recover the data from Maxtor external hard drive on Mac.
To recover data lost from Maxtor external hard drive, download and install Stellar Data Recovery Professional for Mac on your macOS device – MacBook, iMac, or Mac Pro/mini.

Launch the DIY software and follow this three-step to get easy data recovery:
Select: Select the file types and select the location of your Maxtor external hard drive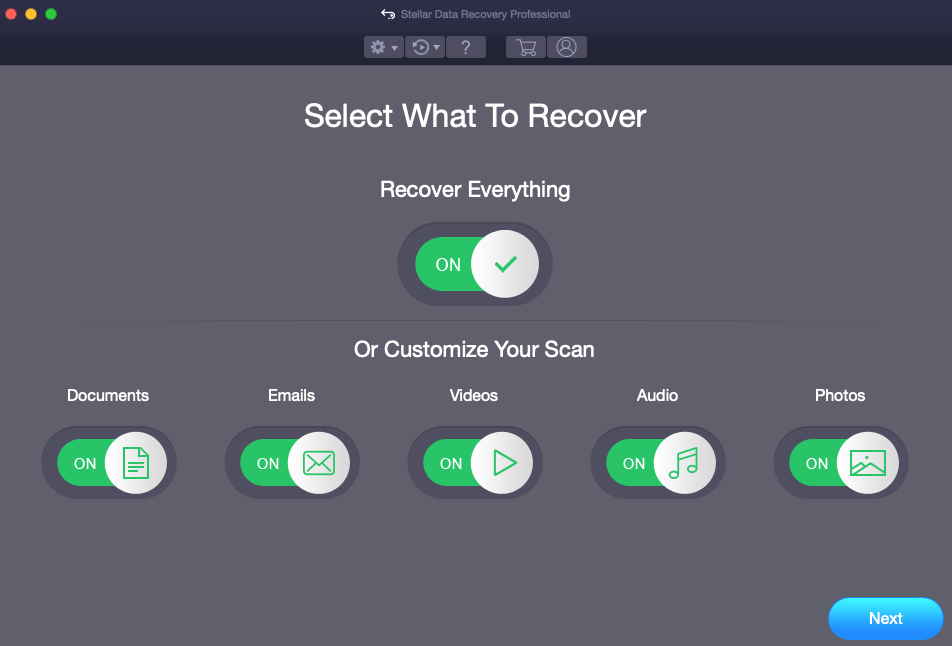 Scan: Toggle on Deep Scan and click Scan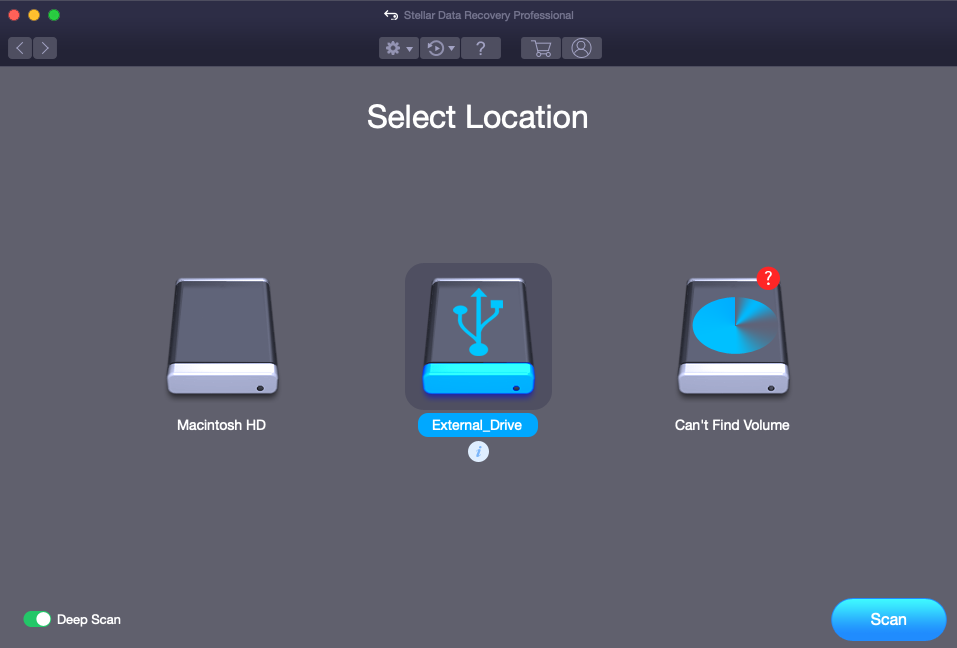 Recover: Click Recover then specify a distinct save location and click Save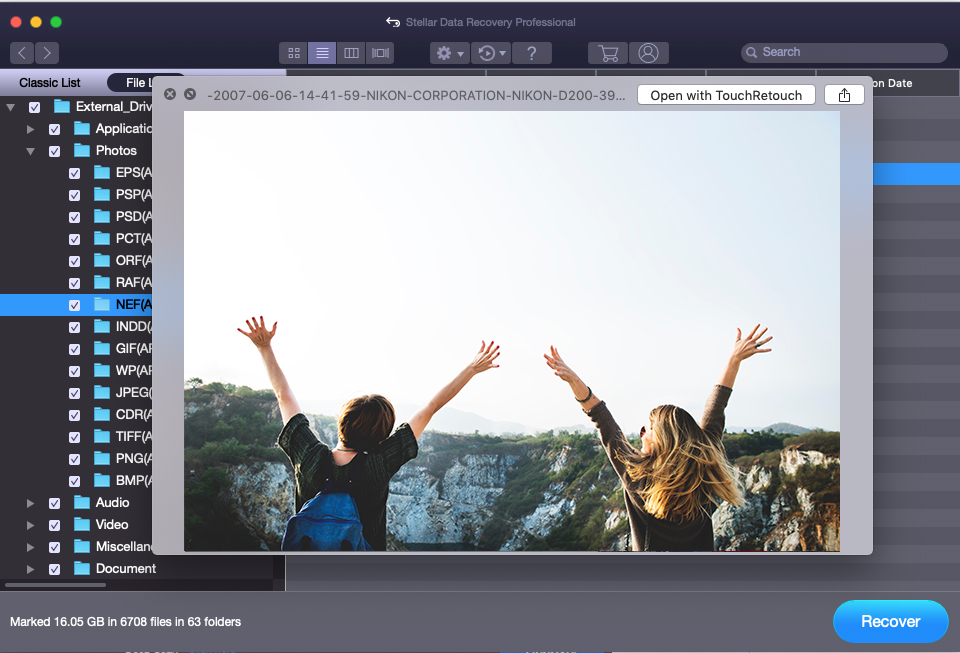 The software can tackle all kinds of logical data loss scenarios such as file deletion, erased drive, drive corruption, etc.
Watch the video for Maxtor external hard drive recovery by using Stellar Data Recovery software.
Further, you can clone Maxtor external hard drive by using Stellar Data Recovery Professional for Mac. The cloning feature is particularly useful if your hard drive has lots of bad sectors and it can fail anytime. With SMART drive monitor- bundled with this software- you can clone the hard drive and run the data recovery software on it to recover the data fast, without any risk of affecting the original 'source' drive.
Frequently Asked Questions:
Q: Is Stellar Drive Monitor available with a free trial of Stellar Data Recovery Professional for Mac?
A. No, the free trial version offers an evaluation of the 'data recovery' features of the software.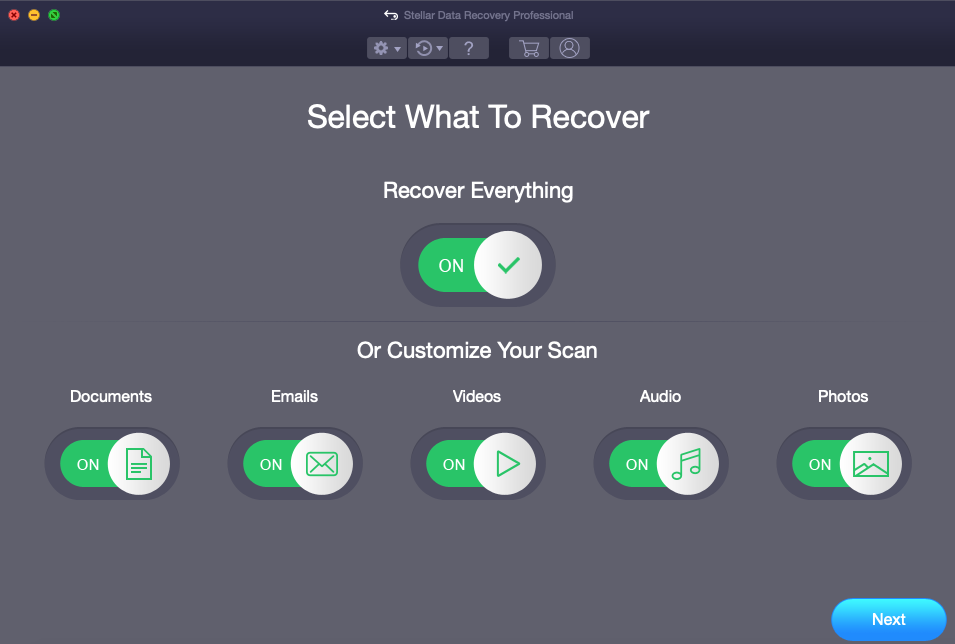 Q: Do I need to activate Stellar Data Recovery Professional to recover or clone Maxtor external hard drive on Mac?
A. Yes, Stellar Data Recovery Professional for Mac needs to be activated to save the recoverable files. Compare the different editions of Stellar Data Recovery for Mac before activation.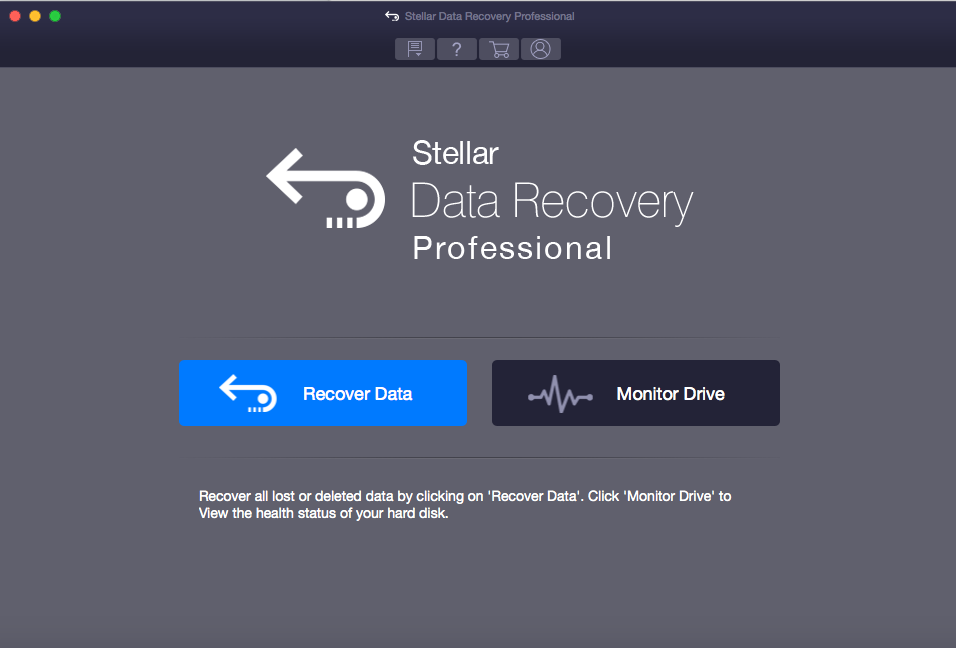 The blog outlined situations that lead to data loss from Maxtor external hard on Mac. It also shared a few troubleshooting methods to repair Maxtor hard disk and recover lost data. For instance, the disk management utility in Mac helps mount external hard drives, and it can also fix file system errors. But, there are limitations like how far these solutions can go and help your specific data loss situation. So, we also overviewed a proprietary data recovery software for Mac that you could use as a handy utility, along with the Disk Management tool.
This software – Stellar Data Recovery Professional for Mac – recovers data from Maxtor external hard drives, and supports macOS Big Sur, Catalina, Mojave, and APFS file system. It can also clone hard drives that have bad sectors, to get you faster & secure data recovery without using the original hard drive.
It's available for a free trial that can scan and preview the data lost from a variety of macOS storage media.