Convert MBOX to Outlook PST with MBOX Converter
Stellar Data Recovery has announced the release of an immensely useful utility – 'Stellar Converter for MBOX'. This innovative utility can help users of Thunderbird, PocoMail, Eudora, Spicebird, AppleMail and Entourage email clients to easily convert their mailboxes into Outlook importable PST file.
This MBOX to PST conversion tool helps in picking the MBOX file from its storage location and convert it into a PST file. If you do not know the location of the MBOX file, the software also provides a 'Find File' option to search and list all MBOX, MacMBOX, MBX, and AppleMail files. Also, the software allows you to convert multiple mailboxes simultaneously by selecting an Identity folder containing more than one MBOX file. Some of the key features of the software are listed as below:
Prominent Features – Stellar Converter for MBOX
Converts selected mailbox into easily importable Outlook PST file.
Designed to work on Thunderbird, Entourage, Spicebird, Pocomail, AppleMail, and Eudora mail clients.
On successful conversion, shows preview of converted mail items.
Allows creating a new PST file or converting into an existing PST file.

Steps to Convert MBOX to PST:
Step 1: Select the desired email client icon which needs to be converted in Outlook PST File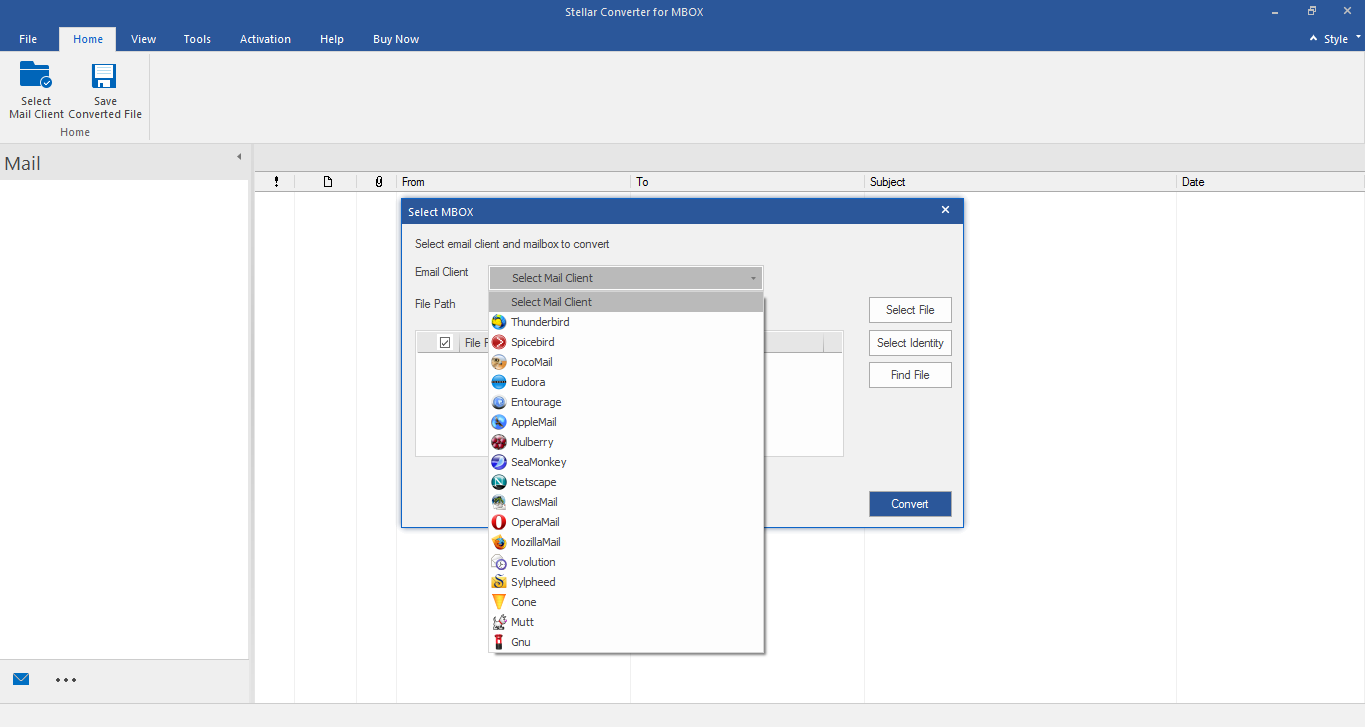 Step 2: Click on the Select File to convert single file or click Select Identity Folder to convert multiple files in a folder and then click on Convert Button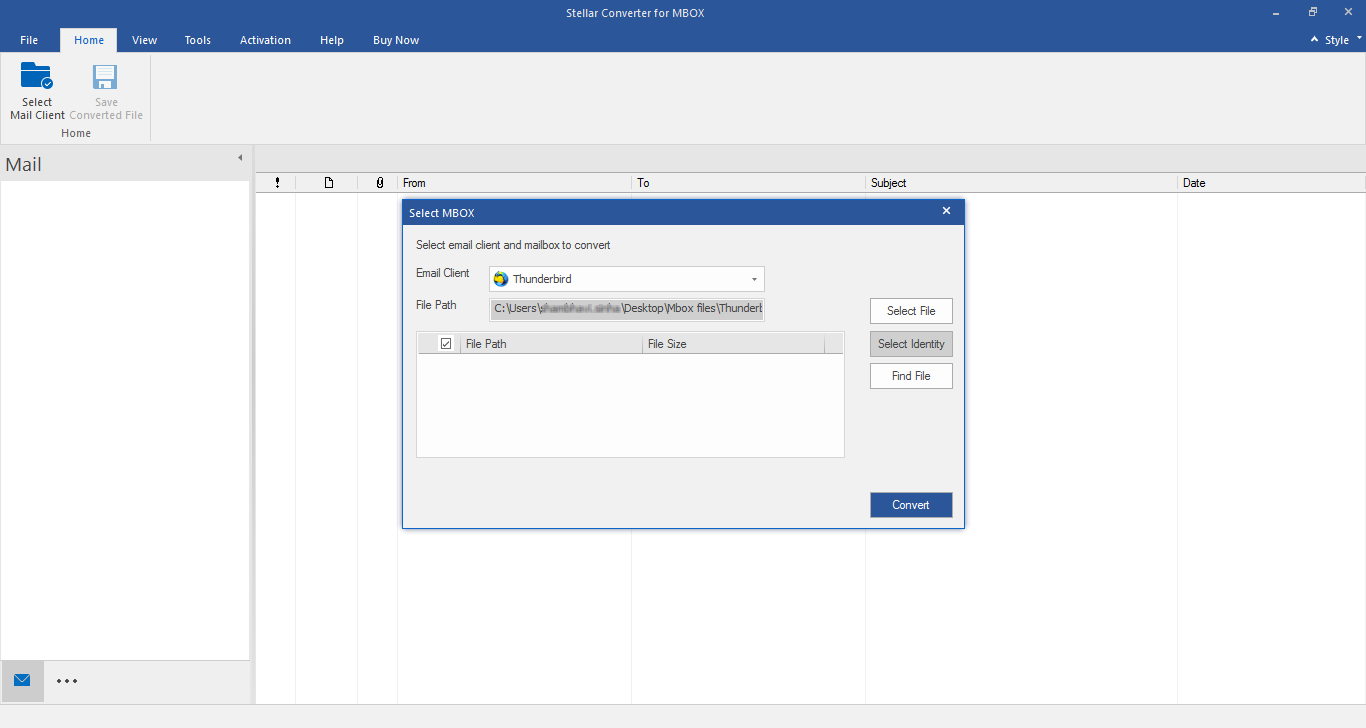 Step 3: Now you check the preview of all mailbox components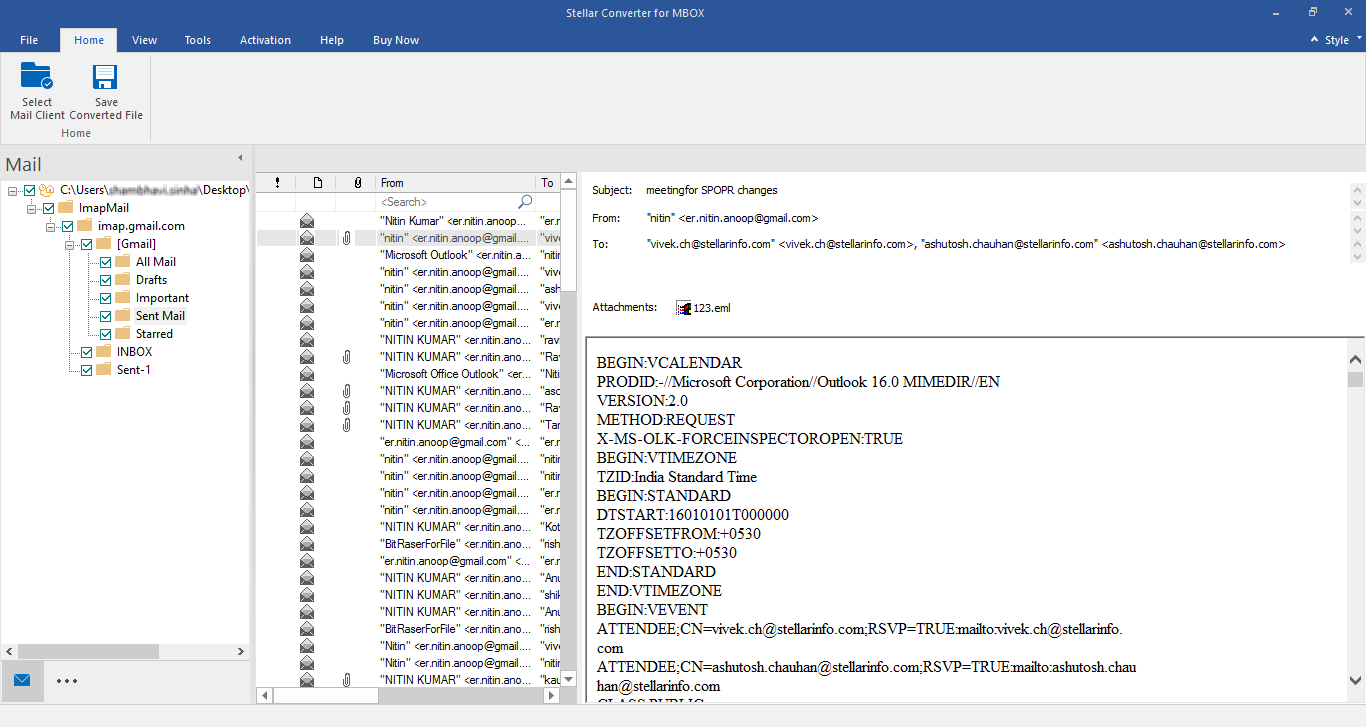 Step 4: In the next step, Save the converted mails to new or Existing MS Outlook PST File.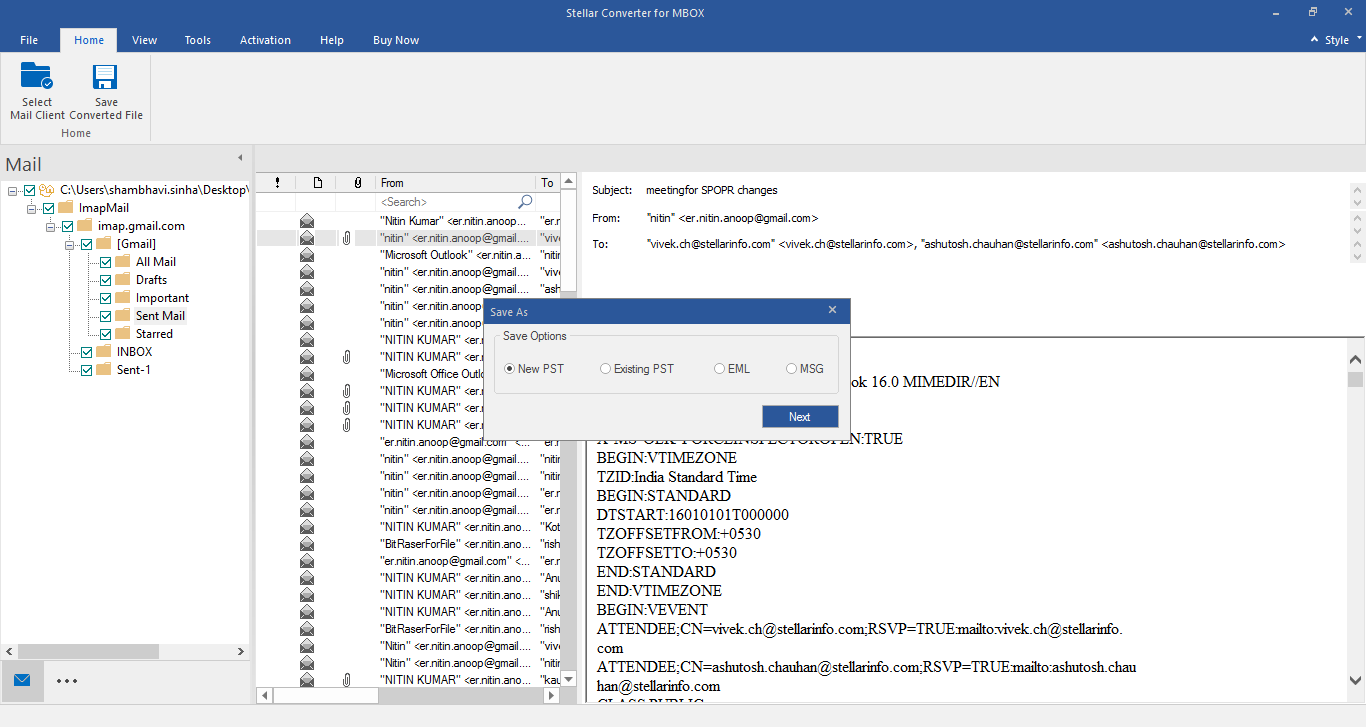 Stellar Converter for MBOX is 100% reliable and converts the entire mailbox, keeping all your mail items absolutely intact. In order to test the credibility of the software, you can download the free demo version of the software, which provides the preview of the mail body, without the TO, CC, BCC and attachments. You can completely view and save the converted mail items by purchasing the full version of the software.

The software incorporates highly interactive graphical user interfaces and is pretty easy to use. Moreover, as more and more users are gradually opting for Microsoft Outlook, this MBOX to PST Conversion utility will give users an easy means to migrate their mailboxes from PocoMail, Thunderbird, Eudora, AppleMail, Spicebird, and Entourage email clients to Outlook.
Updated March 2017
Software now supports the latest version of Outlook 2016 including 2013, 2010, 2007 and 2003
Operating System Supported are Windows 10, 8, 7, Vista, XP
Save converted mails in Office 365, RTF, PDF & HTML Format (only in Tech. Version)