Summary: Are you facing a black screen while opening an MOV file? Well, don't worry. This article covers some easy fixes and tips to overcome this 'black screen' error. You can also try Stellar Repair for Video, a software that fixes corrupted video files of any format, especially MOV, on Windows PCs and Mac. Download the free software on your computer to eliminate video-related errors now!
Ever wanted to watch a movie on your Windows PC just to encounter a black screen? If you have, we bet you must have also thought of converting the file to a different format, like MOV, in hopes of making it work. But even after changing the format, if you're met with a black screen, it can be quite frustrating.
In such a scenario, instead of getting annoyed, understanding what is causing the error and trying to resolve it can make your life easy. To help you with the task, we've shared the most common reasons, which can cause the black screen error when opening an MOV file, along with some easy tips to fix it.
So just sit back and read this blog to understand how to fix black screen error and convert video files correctly!
Reasons for black screen error while opening MOV files
There could be several reasons for the appearance of a black screen when you try to open an MOV file on your Windows 8 or 10.
Improper/incomplete format conversion: When a file is improperly or incompletely converted to a different format, it can become corrupted, resulting in the black screen error. Due to this error, you're unable to see the video output and only hear the audio.
Incomplete downloads: If a movie or video is not completely downloaded, it can show a black screen error when you try to open it. Check the file size and re-download the file properly.
File corruption: The video file might be corrupted due to intentional or accidental changes to the file headers such as format, size, or author. Such corrupted files can display a black screen on opening.
Virus attacks: Viruses can corrupt video files and make them inaccessible or buggy. A black screen error for such buggy video files is common.
Hardware issues: Issues with hardware, such as faulty hard drives can lead to buggy video files. Changing hard drives or extracting those video files and repairing them can fix these files.
Note: If you have lost data or have corrupted data due to virus attacks, use antivirus software to remove all the viruses before fixing the black screen error.
How to fix black screen error?
Here are the top 3 methods which provide the solution to "how to fix black screen error in MOV files.
Method 1: Use Stellar Repair for Video
Stellar Repair for Video offers an easy solution to fix corrupted and buggy video files on Windows PCs and Mac It supports most major video formats, including MOV, MP4, MKV, FLV, and more, and can work seamlessly on all forms of storage like hard drives, SD cards, as well as USB drives. The user can simultaneously repair multiple videos using this software, and it is compatible with Windows 7, 8, 8.1 and 10, and also with macOS Big Sur, Catalina, Mojave & older versions. The tool is completely safe to use.
Stellar offers a 30-day money-back guarantee on all its products. Stellar Repair for Video provides three pricing plans: Standard, Premium, and Technician to suit your extended needs in video repairing.
Download the free Stellar Repair for Video tool for Windows and Mac and easily fix all issues and errors in your video files.
Using Stellar Repair for Video
Step 1: Click on the "Free Download" button on the website.
Step 2: After the file has been downloaded, double-click to install the application.
Step 3: Once the installation is completed, launch Stellar Repair for Video and follow these steps to repair black screen error in your MOV file.
On the software's interface, click on the box that says "Add File" to add the MOV file that needs to be repaired. You can also add multiple files here.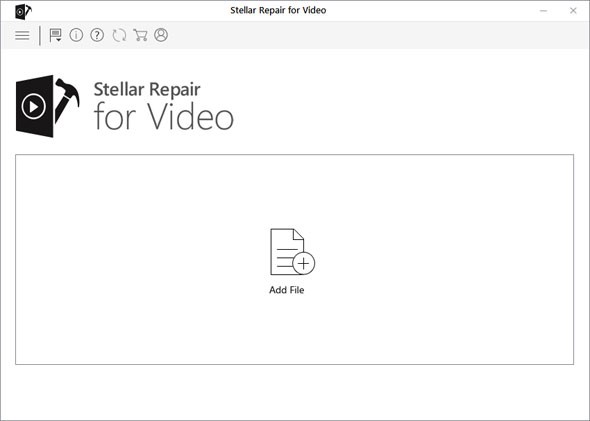 After adding the files to the tool, click the "Repair" button to start the repair process. A progress bar will be displayed to show how much of the process has been completed.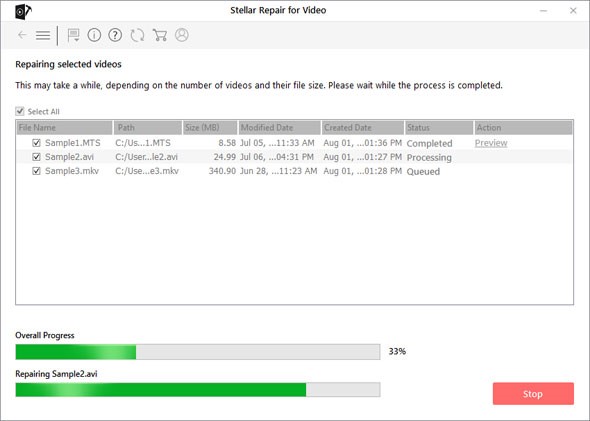 After the video files have been repaired, you can preview them before saving them to your Windows machine.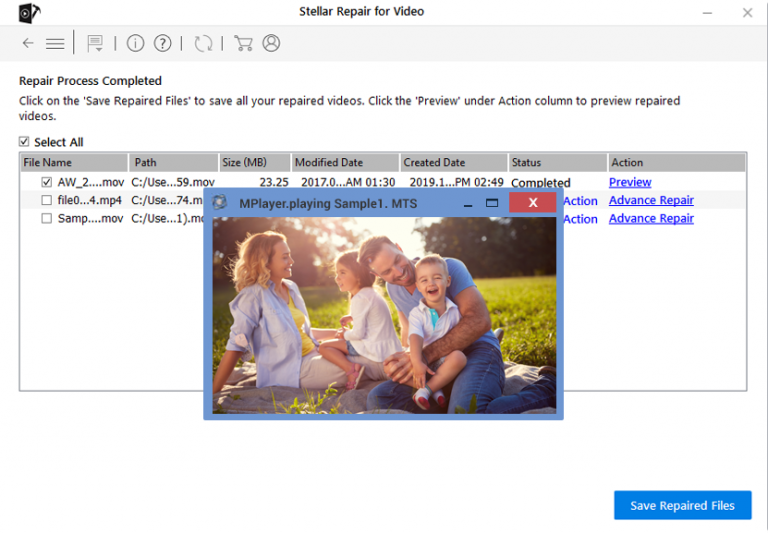 Method 2: Use VLC player
If you generally use VLC player to play video files, your task becomes very easy. VLC player has a built-in function to convert video files to different formats. You can use this function to fix the black screen issue as follows.
Launch VLC player and go to the "Media" option on the top-left menu bar.
Choose the "Convert/Save" option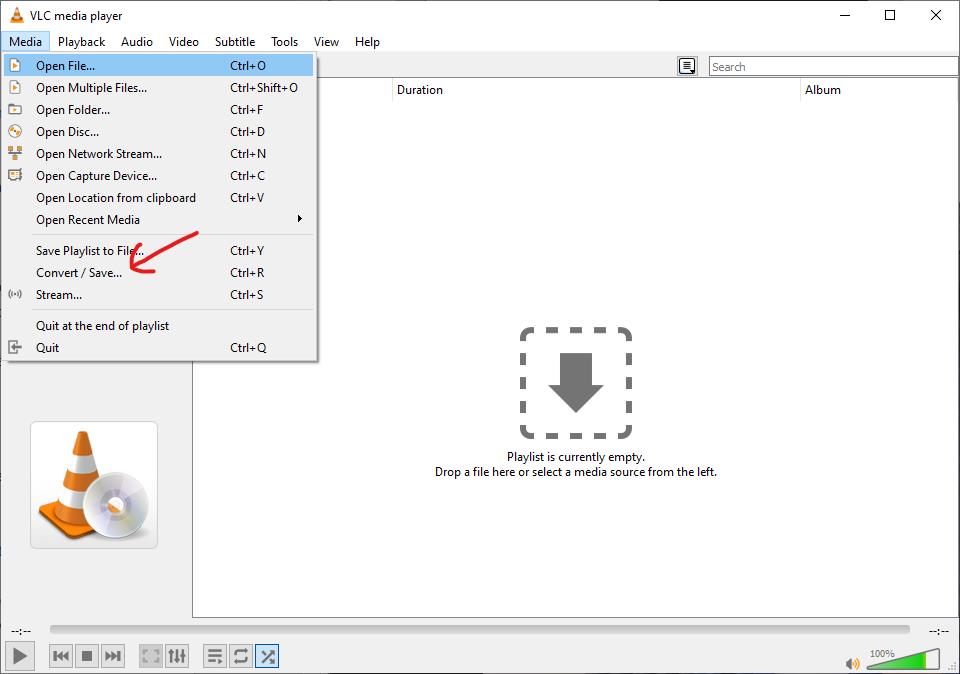 A dialog box will appear on the screen. Click "Add" to select the MOV file to be fixed.
Click the "Convert/Save" button, and this will open another dialog box.
In this box, you can choose the proper codec (format) from the drop-down.
Next, choose the correct format and destination path for the converted file.
After giving a new name for the MOV file, click Start to begin the conversion process.
Method 3: Use QuickTime player
QuickTime player can also be used to fix the black screen error in a corrupt MOV file. Follow these steps to fix the issue:
Launch the QuickTime application.
Click "Edit" on the menu bar and click on "Preferences".
Then click "QuickTime Preferences" and select "Advanced" settings.
Switch off hardware acceleration and close the "Advanced" setting window.
Note: Switching off hardware acceleration on QuickTime media player can improve the bit-rate of the MOV file and fix the black screen issue.
Final Word
This black screen error on MOV files is a common issue many users face. But it's easy to fix, especially with Stellar Repair for Video https://www.stellarinfo.com/disk-recovery/video-repair.php For people who are worried about losing a video due to other errors, trying the above methods can help you fix any issues with any format of video files.