Perform Fine-Grained Recovery of Deleted Files with Stellar Data Recovery – Standard
Summary:Here is everything you need to know about Stellar data recovery standard software. Read this guide to know how it works and how you can use it to recover your lost data.


Stellar introduces an all-in-one solution 'Stellar Data Recovery – Standard' for recovering lost data from any mass storage device. The tool makes data recovery safer and helps you starve off any further damage to files by using risk-free, proprietary scan mechanisms. The software effectively screens your data storage media to rescue lost or accidentally deleted files within minutes.
One of the major attractions of this tool is its ability to allow you recover only those files that are deleted from your Windows system. This highly targeted recovery approach reduces the amount of time needed to search and preview irrelevant data you need not recover. Once the software finishes the scan, it lists all the existing as well as deleted files in the main interface. You no longer require scanning through this list to isolate only the deleted data that you want for recovery, as the software provides you options to set file filters.

Deleted List of Items to Display Only Deleted Files
Once you scan your drive with Stellar Data Recovery – Standard, the tool generates a tree-structured list of all recoverable data in the left pane.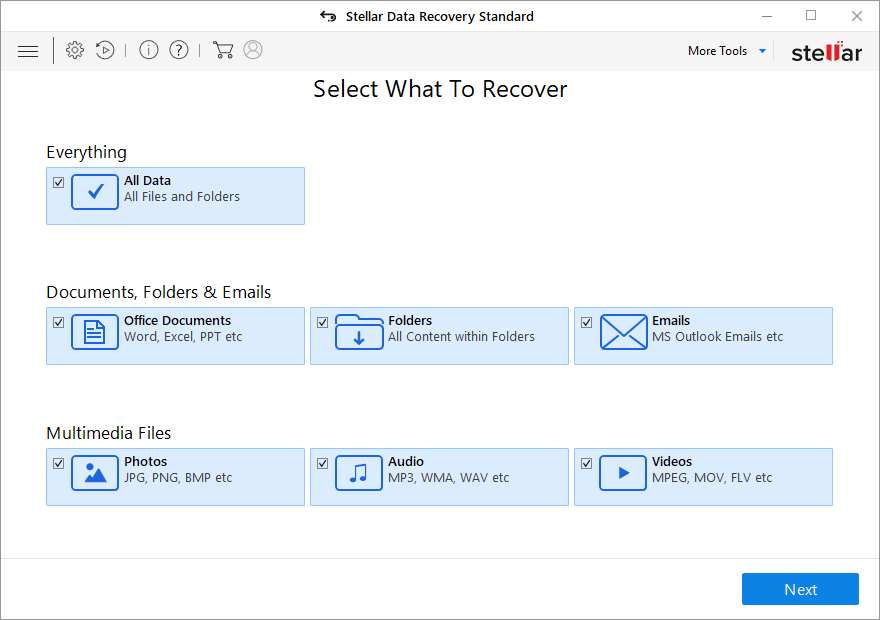 In this dialog, select 'Deleted File' or 'Existing Files' according to your convenience. You can also specify a size or date range to perform more enhanced filtering. Click 'OK' to get the desired list of deleted files, existing files, or both for recovery.