Summary: This blog highlights all the possible ways in which your memory card may get corrupt. See how Stellar Photo Recovery software can help you recover all your media files.
Memory card is a kind of storage device usually found in various portable devices like digital cameras, mobile phones, MP3 players, etc. It can be used to store important data like photos, audios, videos, etc. Depending on the device, the size of a memory card might differ. In addition, they can be found in different size limits.
With the advancement in technology, a user prefers using a portable device having small memory cards, rather than having a big hard drive to store and carry data. It uses the flash memory concept to store digital information. There are various standards that are used in memory cards.
It all started with MultiMediaCard (MMC) standard that was initially used. However, in the year 1999, with the first generation Secured Digital (SD) card things began to change. The SD memory card includes four card families;
Standard-Capacity (SDSC)
High-Capacity (SDHC)
eXtended-Capacity (SDXC)
SDIO.
These are available in different form factors including the original size, the mini size, and the micro size.
With the usage of different kinds of SD memory card for storing data like photos in different devices, have made people more dependent on it. However, such memory cards are also prone to corruption.  Memory card corruptions are common in case of cameras and other digital devices. As a result, you might end up losing your photos, which you might have clicked using your camera.  For corrupt SD card recovery you need to use a professional and reliable Recovery Software.
Free Download and install Professional and Trusted tool, Stellar Photo Recovery Software  to ensure complete photo recovery from corrupt memory cards.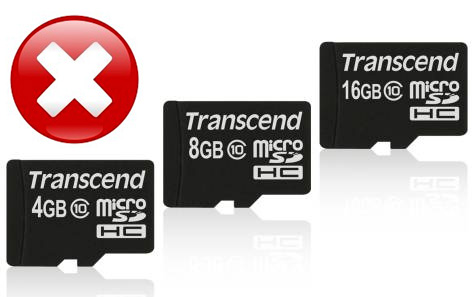 How your memory card got damaged or become corrupt?
Unlike hard drives, memory cards do not have any moving mechanical component. Mechanical components stand more chance of getting failed leading to corruption and data loss. Absence of mechanical components in memory cards reduces the chance of corruption. However, there are other situations where memory card might get corrupt. Some of them are discussed below.
Pulling the memory card out of the camera without switching the camera off can corrupt its memory card.
Most memory card uses the Secured Digital (SD) standards to store the data like photos. It uses NAND-based flash memory circuits and do not involve any read/write overhead or mechanical component. In case of a digital camera using a memory card, while you click photos, it writes the data on the memory card. In case you click the photos fast, without giving sufficient time to the memory card to save the photos, the memory card might get corrupt. This makes the photos present in the memory card inaccessible. In the worst case, you might end up losing the data.
The process of writing the photos to the memory card while you are clicking the pictures might get interrupted. Any interruption can make the writing process fail. One of the most common reasons of interruption is when the battery dies and the camera switches off automatically. An incomplete writing process could make the memory card corrupt leading to photo loss.
Every memory card has some size capacity. The size of the memory card could vary from 2GB, 4GB, 8GB, 16GB, etc. Depending upon the size of the memory card and the number of photos clicked from the camera, the memory card might get full some time or the other. As the memory card gets full, there is a difference in the access time of the photos. A comparatively empty memory card gives a faster access to photos than a full memory card. In most cases, there are warning messages indicating that the card is full. Such messages should not be ignored and the photos should be copied to a safe location. Any ignorance of such error messages would add up to the space of the already full memory card leading to memory card corruption.
Though a memory card is compatible across various digital devices especially camera, but they differ in the way they are used in different devices. You can use one memory card in various digital cameras; however, you need to format it according to the camera before using it on a different camera. Any incompatibility of the memory card among different cameras could cause corruption.
Memory card acts as an external storage device. That means they can be easily attached and detached from the system they are being used. In order to use a memory card in the camera, you need to properly insert it. In the same way, you need to properly detach it. More often, such memory cards are inserted into computers to transfer or copy the photos in the camera. Once done, you need to eject it safely; any improper way of ejecting like directly taking out the memory card from the slot should be avoided. In addition, the memory card should not be ejected while photos are being transferred in any case. Else, it might corrupt the memory card. In the worst case, you might end up losing your data.
Some time, it becomes impossible to avoid any memory card corruption scenario. However, there are several ways in which flash drive recovery of lost or deleted photos can be done from corrupt memory cards. The best possible option is to use a memory card software like 'Stellar Photo Recovery' software.
Watch this video to see how to recover lost or deleted photos from SD card using Stellar Photo Recovery Software
Recovering lost or deleted photos using Stellar Photo Recovery Software
Stellar Photo Recovery is an advanced software to recover all lost and deleted photos from corrupt memory cards. It also supports photo recovery from formatted memory cards and directly attached digital cameras. The software scans bulky memory card with more than 2TB of files. The scan result shows all the recoverable items for which you can have a preview and save them at a desired location. It also supports recovery of other multimedia files like audio, videos, etc.  In addition, it uses a very lucid interface, which makes the entire recovery process very easy to perform. You can use this tool to recover lost or deleted photos from corrupt memory cards by following the below mentioned steps.

Note: Attach the device having the memory card from which you need to recover photos before launching the software.
(Please click on the screenshots to view a enlarged image)
Launch 'Stellar Photo Recovery' software. 
Now select the drive or storage media to scan and recover from. Click Scan.
Note: You can choose to customize the recovery process through Advanced Settings icon from the top bar. You can select a specific file type, add new file type or edit Header to scan for faster results.
      4.  A dialog box of 'Scanning Completed Successfully!' appears. In the left-pane of main window, all the found files and folders are listed. The bottom-right pane lists the files stored in the selected folder. Select a file and preview in the right pane.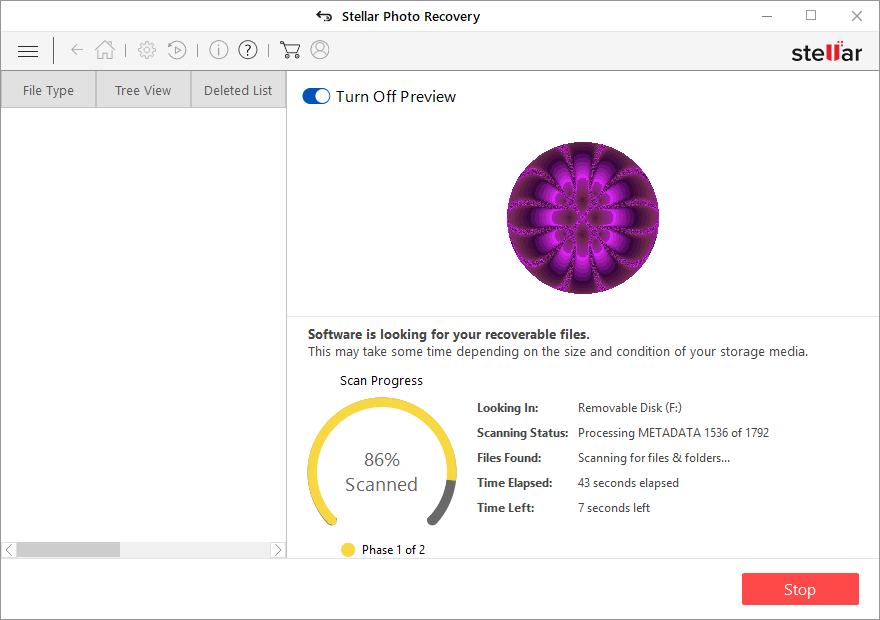 5. If the required photos, videos or audio files are not in the list, opt for Deep Scan at the bottom.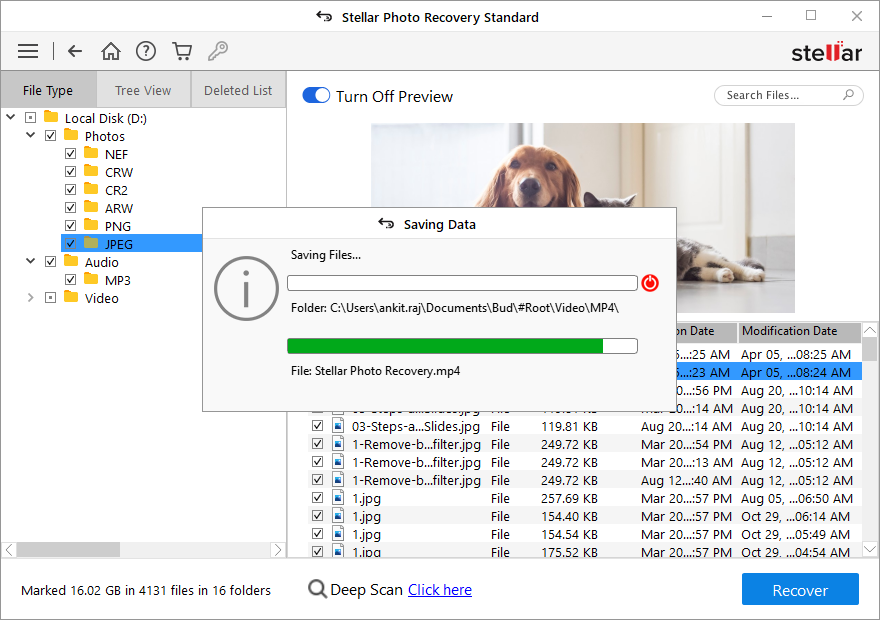 6.  Select the desired files and click 'Recover'. 
       7.  In the dialog box, specify the location to save the media files and click Save