Quick Fix "SSD Not Showing up" in Windows 10
Summary: Has your SSD stopped showing in Windows 10? Here is everything you should know in order to fix unrecognized SSD issue.


Solid State Drives (SSD) are quickly replacing the hard drives in our desktops and laptops. Faster read/write speeds, lighter weight, and no mechanical parts make SSDs a more reliable storage option. Besides, SSDs also offer better firmware level encryption for those who are more concerned about their data and privacy.
However, like traditional hard drives, SSDs are also prone to logical corruption. Thus, errors such as SSD not showing up in Windows 10 can occur without any sign of failure or corruption—making SSDs unusable.
Here's What You Need to Do to Fix SSD Not Showing Up
There could be a few possible reasons behind why your SSD is not showing up in Windows PC. Let's start with the first steps of troubleshooting, followed by data recovery:
1. Initialize the SSD
If the SSD is new and never used, then you need to initialize the drive first to make it usable and accessible. To initialize an SSD, follow these steps:
Connect the drive and open Disk Management tool in Windows
A prompt asking to initialize SSD appears, select MBR or GUID and click 'OK' to initialize the SSD.
Then right-click on SSD volume and choose 'New Simple Volume.'
Follow the wizard to assign a drive letter, enter volume name, and define a file system such as NTFS or exFAT
Click Next and your SSD will become accessible via File Explorer
2. Inspect the Connection
Check the connecting wires for a faulty or loose connection. If possible, try a SATA or M.2 enclosure to connect the SSD to a Windows PC. If the SSD is logically fit, it will show up in the File Explorer. Otherwise, proceed to the next troubleshooting step.
3. Use Disk Management
Open Disk management and check for the SSD volume. It's possible that the SSD volume is either unallocated, free or turned RAW. In all such cases, the drive volume is not shown in File Explorer. This can be fixed by formatting the SSD drive volume. However, formatting will also destroy the inaccessible data. Therefore, it's wise to use a data recovery software to restore data first and then format the drive.
4. Assign Drive Letter
Sometimes Windows OS is not able to assign a drive letter to a drive or partition. This occurs due to system file issues or issues with the storage media itself. However, you can always assign a letter to your SSD volume manually via Disk management.
To assign a letter, follow these steps:
Right-click on the SSD Volume and select Change Drive Letter and Paths
Click 'Change' and then choose a drive letter from the drop-down
Click 'OK'
From now onwards, whenever you will connect the drive, your system will assign the same letter every time. However, the assigned letter will be different if you connect it to a different PC.
5. Run Data Recovery Software
If none of the above fixes solves the problem, it usually indicates severe drive corruption. To fix it, you need to first recover the data and then format the drive. Later, you can transfer the recovered data to the newly formatted SSD drive and use it normally as before.
Follow these steps to recover data and fix the SSD not showing up the problem:
Connect the SSD drive to the system via SATA port or use a SATA or M.2 to USB converter
Download, install and Run Stellar Data Recovery software
Select 'All Data' and click 'Next.'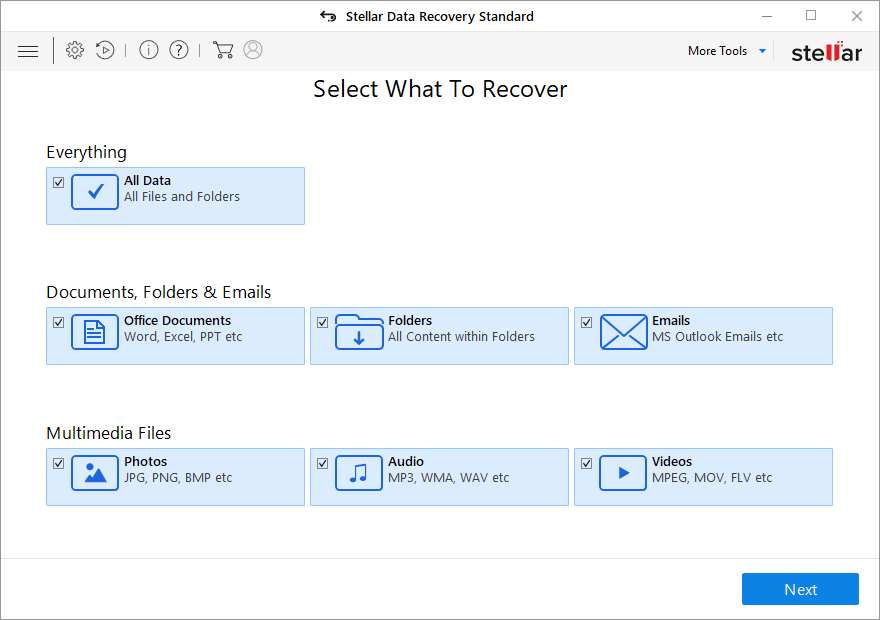 Select the SSD drive volume from the 'Connected Drives' list
In case the SSD volume isn't listed, select 'Can't Find Drive', click 'Scan' and then follow these steps:
Select the SSD storage media from the 'Select Drive' list
Click 'Search.' The software scans and lists lost, invisible, severely corrupt and deleted partitions under 'Partitions Found' list box
If the desired partition is not found, click 'Deep Scan' to run a through partition search
After the scan, select the partition from the 'Partitions Found' list and click 'Scan'. Resume recovery process with the steps given below
After the scan, the software lists the recoverable files. If the desired files are not found, click 'Deep Scan' by clicking 'Click Here' link at the bottom of the software screen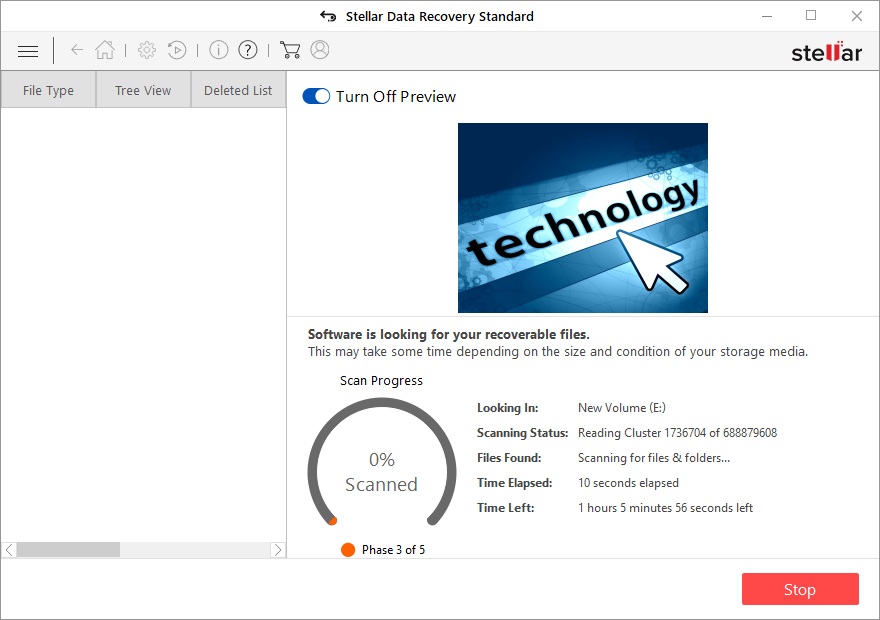 Post-Deep Scan, select the files that you want to recover and click 'Recover.'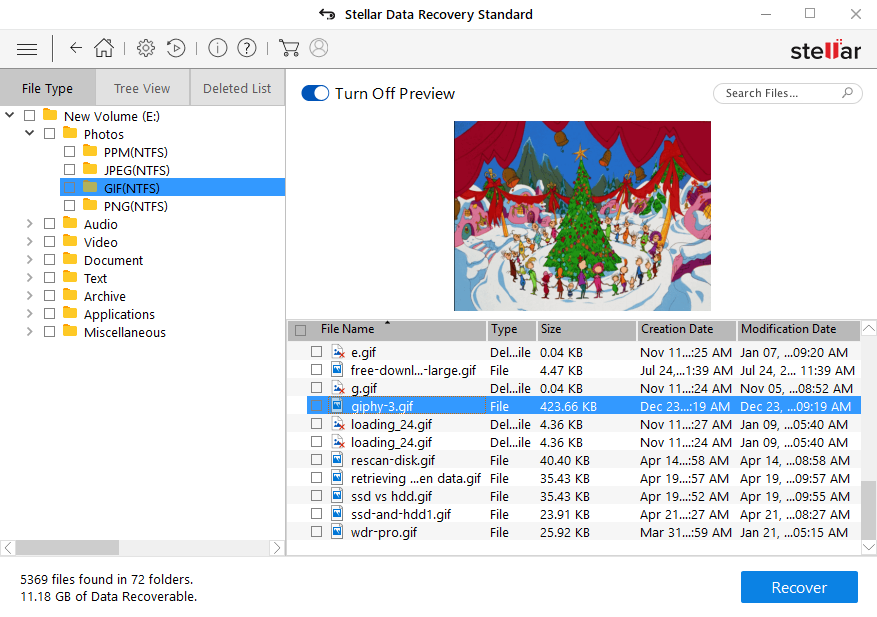 Select a save location and click 'Start Saving.'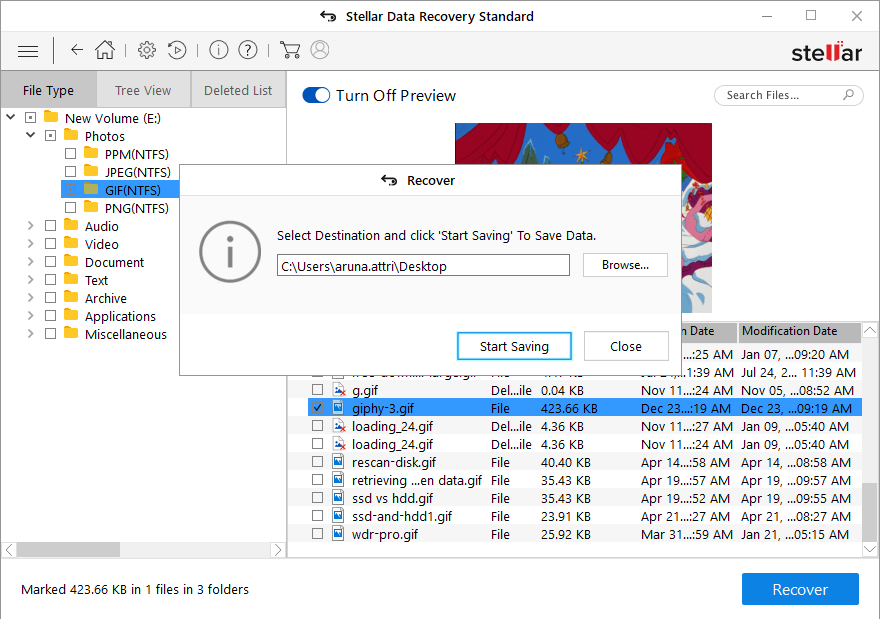 The software saves the selected files at your desired location.
Conclusion
Solid State Drives are prone to mechanical failure and physical damage due to sudden shock or drop and are also affected by logical issues just like traditional hard drives.
Therefore, it's essential to safeguard your system against virus or malware infections which otherwise can damage the file system and cause disk errors leading to such issues. Additionally, you can keep a backup along with a data recovery software such as Stellar Data Recovery, which comes handy when your backup is either outdated or unavailable.
Also, the software lets you restore deleted data from all kinds of storage media even if the drive is corrupt, formatted, or inaccessible.