How to Recover CSV Files in Proper Format
Summary: Lost CSV files on the Windows system? Here is what to do next. This post highlights a list of solutions to Recover CSV Files in Healthy Format without any hassle.


Quick and Secure CSV Files Recovery Solution
Jimmy Kim contacted us a few days back and shared that some of his necessary CSV files on which he has been working for a long time have got lost. To fix the issue at his end, he checked the Recycle Bin, but he failed to locate any file. Next, Kim searched and got to know about our software. To validate his search, he asked whether Stellar Data Recovery- Standard can help him out.
Stellar Data Recovery- Standard for Windows: A True Rescuer
Looking at his misery and after understanding the issue, we asked him to try Stellar Data Recovery- Standard Demo version. As a result, Jimmy Kim tried the demo version of the software & once he became confident about the software, he purchased it and recovered all his CSV files with great ease. Above all, he also got few other files (JPEG), which he had accidentally deleted while cleaning his system.

Have a look at the steps to recover the lost or deleted CSV Files using Stellar Data Recovery- Standard for Windows

Download and install the Demo version of the software
Launch the software and under the primary interface: Select What To Recover, checkmark Office Documents.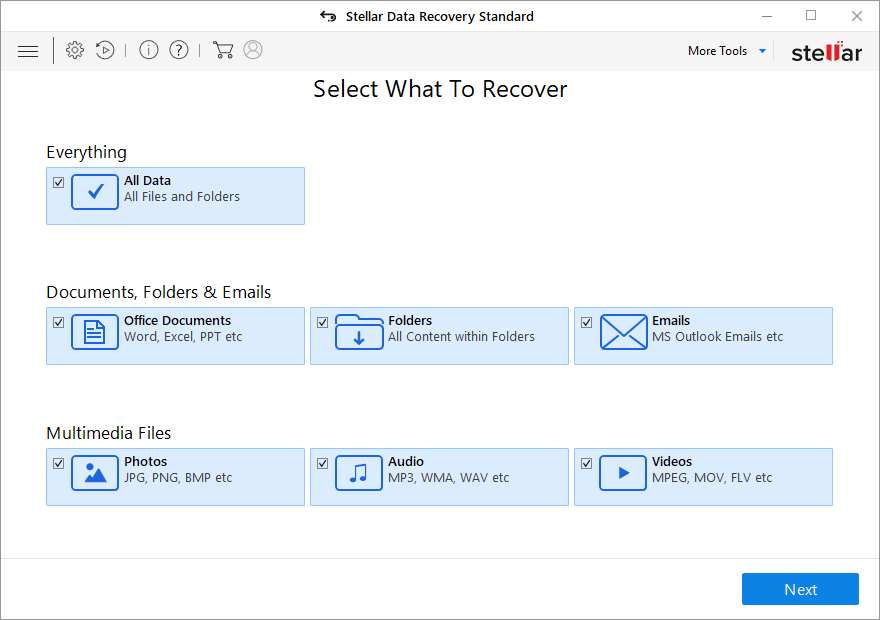 Under Select Location screen, checkmark the desired location.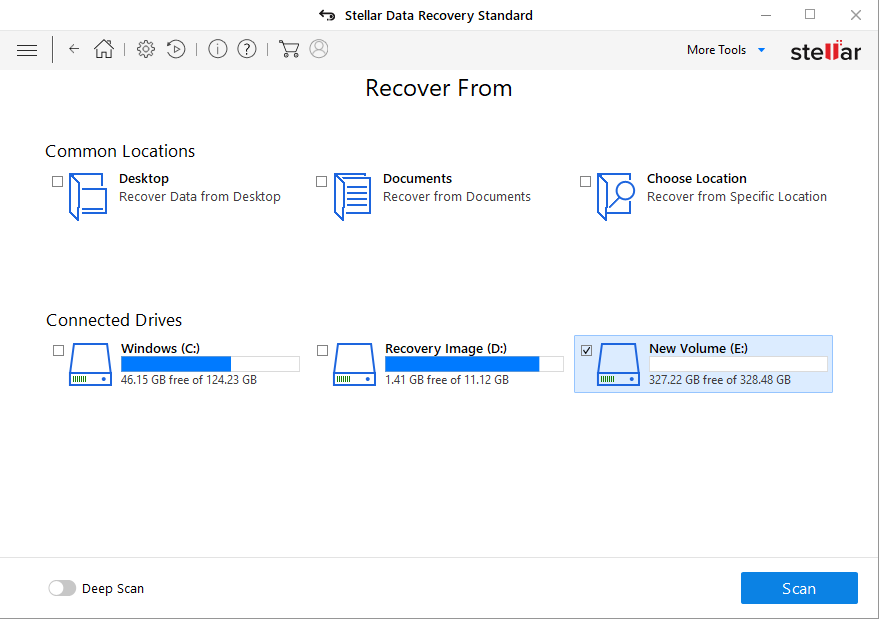 Click Scan
Launch Preview of the desired CSV files.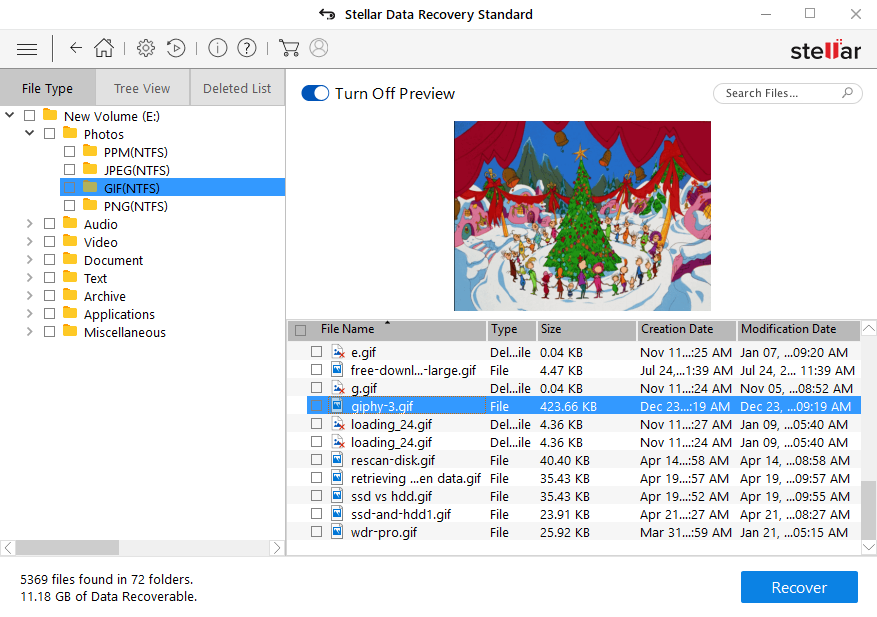 Click Recover. A prompt screen to purchase the software pops up (Follow the purchase guide)
Next, specify the Destination Location and click Start Saving to save the recovered files.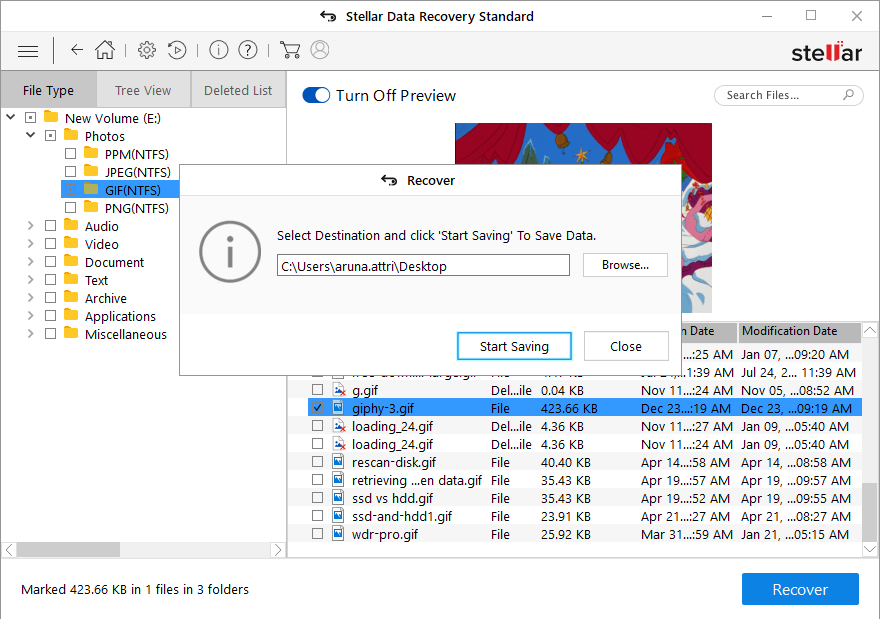 Wondering, if there is any manual method to retrieve inaccessible CSV File?
Generally speaking, the software-directed approach is the best choice to recover the lost or deleted data in all logical failure cases, like Virus attack, Power failure, or HDD Corruption. Also, this DIY software tool does not require technical know-how. Whereas, on another hand, standard manual methods involves all these concerns.
Manual Ways to Recover CSV Files in Healthy Format
Fix 1: Recover Using AutoRecover feature
We all know about the Microsoft Office AutoRecover feature. To use it, just open Spreadsheet and check for an AutoRecover window (this usually arises on the left side). The screen includes a list, from here select the desired file. But, make sure, AutoRecover feature is in enable state.
Note: This works efficiently mostly in case of unsaved CSV Files.
Fix 2: Recover from TMP file
Fortunately, Windows often creates a temporary file (TMP file). In some instance, it also helps to recover inaccessible CSV files. Check the steps:
Go to the Location of Temp File Folder
Search the Excel files containing .TMP extension
Choose the right Excel Temp file by verifying Data
Finally, copy-paste or save to another Destination using .CSV extension.
Location of Temp File Folder
C:\Users\name\AppData\Roaming\Microsoft\Excel\
C:\Users\\AppData\Local\Microsoft\Office\UnsavedFiles\
3: Recover from the Previous Version
This fix option acts beneficially in the scenario, where CSV files are either saved over or replaced. Steps include:
Right-click on the CSV file
Choose Properties
Click on Previous Versions
Select the last version prior to save or replace
Click Restore
Note: Make sure Restore Points are in enable mode.
In Summation
Hopefully, this post helps you recover lost CSV files quickly and efficiently. The blog includes both software-oriented and manual methods. You can now easily recover your lost files either from standard approach or DIY file recovery software.