Compact Disc Recovery – Recover Data from a Damaged CD
Summary: The most common sign of damage in CDs and DVDs is a scratch and more you use it, the damage increases and in effect makes it unreadable. In such situations, data recovery becomes a necessity. Here are steps to recover data from such damaged drives using Stellar Data Recovery software and also the preventive measures to avoid such damages to the optical drives.

CDs and DVDs are widely acclaimed digital optical disc storage formats. In fact, they are an excellent source to salvage software, computer files, video programs, or any digital data. Their wide acceptance lays in their easy operability and availability.
Inevitably, these data storage optics are quite robust, but at the same time, they are also fragile in nature due to which they can break easily and result in damage or corruption of data, if not handled in a proper manner.
Usually, in CDs and DVDs, the most common sign of damage is a scratch, and this tends to aggravate whenever a scratched unit is being accessed. The more you use it, you damage it more, and in effect, make it unreadable. In such circumstances, when you lose access to your sensitive and critical data due to damage or corruption, recovery becomes a necessity.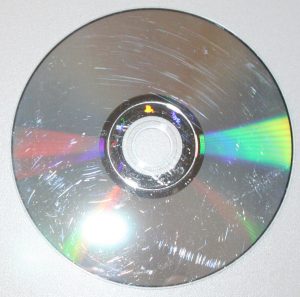 Before we look at Recovering Data from a Damaged CD, let's first identify the factors that lead to a damaged CD and also the preventive measures.
Factors That Affects CDs and DVDs
Moisture
Light Exposure
Organic Solvents
Storing all CDs together
Flexing, Adhesive labels
Relative Humidity and Temperature
Smudges, Dirt, Dust, and Fingerprints
Things to Take Care to Avoid Damage
Clean them off.
Do not expose them to moisture for a prolonged period.
Protect it from extreme environmental changes.
Avoid intense heat buildup and direct sunlight.
Keep CDs at bay from strong organic solvents.
Store each CD in separate cases.
Say 'No' to flexing as well as usage of adhesive labels.
All these preventive measures helps to protect your CDs or DVDs, however, none of these acts as a guarantee against a data loss crisis. Therefore, the need for a Compact disc recovery tool becomes essential.
Nowadays, with several data recovery solutions present in the market, selection of the right option becomes a challenging task. Based on the opinions of eminent Data Recovery industry professionals, leveraging a third-party software would serve the purpose, the reason being, manual method would require a considerable technical know-how. Here, Stellar Data Recovery Professional for Windows tool is recommended as it ensures an easy, fast, secure, and reliable recovery.
About Stellar Data Recovery Professional for Windows
An ultimate optical media data recovery application that helps you recover your lost, damaged, or inaccessible data from different types of optical media, be it DVDs, CDs, Blue-ray Disc, or HD DVDs. This professional dedicated solution ensures efficient recovery from burnt as well as physically damaged optical discs.
This software ensures searching of missing sessions data as well as makes a thorough extraction of fragmented data. This all-in-one Disc recovery software is embedded with cutting-edge features such as Create Image, Event Log, Resume Recovery, and Save Scan.

Below are the key traits of Stellar Data Recovery Professional for Windows
Mask option.
Update Wizard option.
File preview option.
Append Header file option.
Surface Scan and file filter option.
Support HFS, HFS+, and HFSX file systems.
Supports CD-R, CD-ROM, VCD, SVCD, CD-ROM XA, CD-RW, Audio CD, CD formats.
Ensures Recovery from Multi-session disc, Mixed Mode disc, and LightScribe disc.
Compatible with an array of Packet Writing software, such as 'Drag To Disk', 'InCD', 'Direct CD', and 'DLA'.
Compatible with Windows 10, 7, XP, Vista, 2000, Windows Server 2008, and Windows Server 2003.
Conclusion
Now you have become aware that the procedure to Recover Data from a Damaged CD is possible using a third-party software. Here, Stellar Data Recovery Professional for Windows deserves special mention as it is one of the most top-rated software that is easy to employ as noted above. It is simple, reliable, and ensures integrity of your data. And, most importantly, you would not have to worry about not having a high technical know-how as recovery is as easy as 1-2-3 i.e. Scan-Preview-Recover!