Summary: This blog highlights some of the common data loss situations that you may face with Lexar storage drives. It also shares the methods, including the software-based approach for how to recover the lost data from Lexar drive on a Mac.

Download a free trial of the Mac data recovery software before you proceed further.

Mac Data Loss Situations on Lexar Storage Drives
Lexar storage drives suffer from data loss just like ordinary flash technology drives. They have a limited lifespan and are bound to fail shortly due to aging or usage. Some of the everyday situations in which you can lose your data from a Lexar memory device on Mac are listed below:
Accidental deletion
Unintentional formatting
Mishandling Lexar device
File system corruption
Data storage errors
Malware infection
Power outage/surge
Flash memory cells failure
Controller chip failure
How to Recover Data from Lexar® Storage Drive on Mac?
Method 1: Backup
As data loss is inevitable from a Lexar storage drive, this explains the importance of backup. By backing up your Lexar drive, you make redundant copies of your essential files to different locations that can be used to restore them if the original data is lost.
Also, your backup is only good as the last backup; therefore, have updated backup files to ensure that you have the backup of latest files as well. You can restore your missing data from the backup drive readily on your Mac.
Method 2: Mac Data Recovery Software
In any logical data loss situations namely deletion, formatting, file system corruption, unrecognized/unmounted drive on Mac, etc., you can implement a Mac data recovery software such as Stellar Data Recovery Professional for Mac.
The utility provides good user-interface so that it's easier and simpler for you to interact with it. More straightforward the process, more natural it is for you to recover data from the Lexar storage medium on Mac. Organized, consistent layout and guided navigation augment the software's usability.
You don't need technical know-how or refer to its user manual to operate the software, follow these simple steps:
Step 1) Download and install the trial version of Stellar Data Recovery Professional for Mac on your computer. Double-click the software's icon to launch it.

Step 2) From the 'Select What To Recover' screen, toggle on the corresponding data type switch that you wish to recover from the Lexar device. For example, toggle-on the 'Photo' switch to recover photo files only and click Next.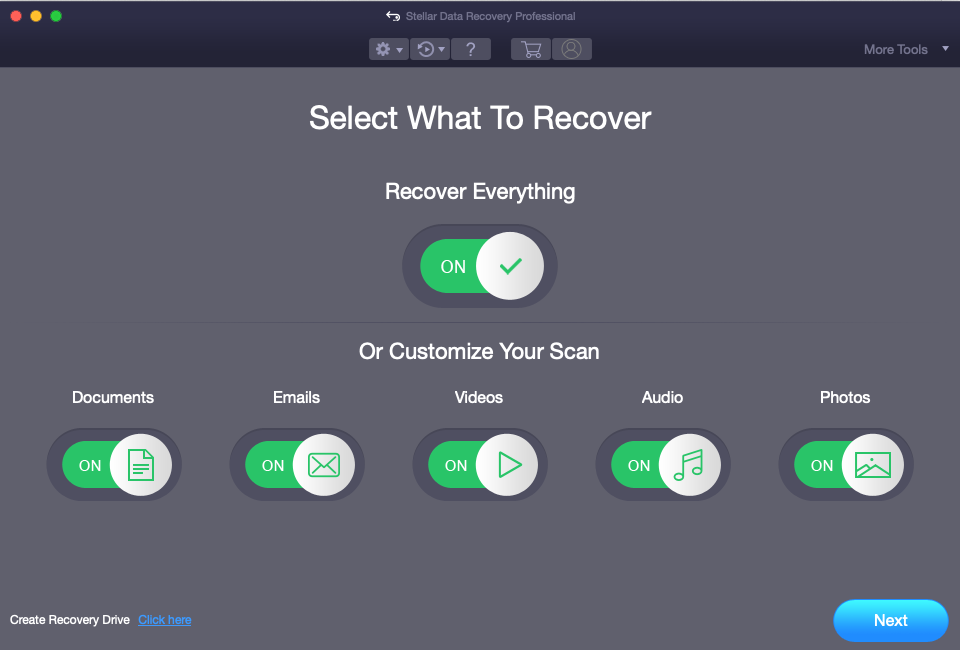 Step 3) On the 'Select Location' screen, select the Lexar storage drive and click Scan.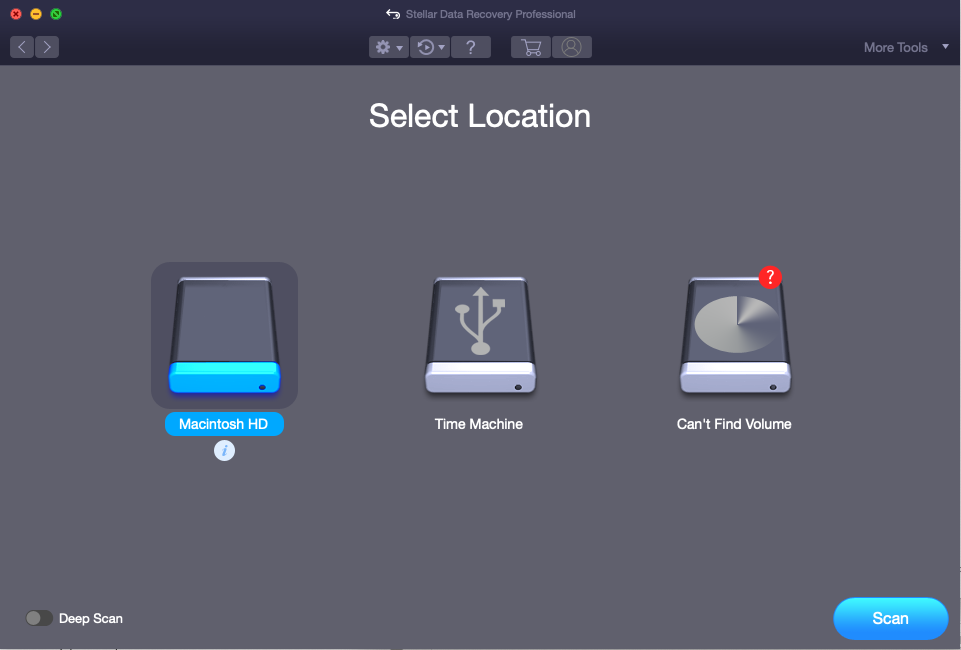 The software scans the Lexar drive for recoverable files. It also displays information about the scanning process like time elapsed, files found, time left, etc.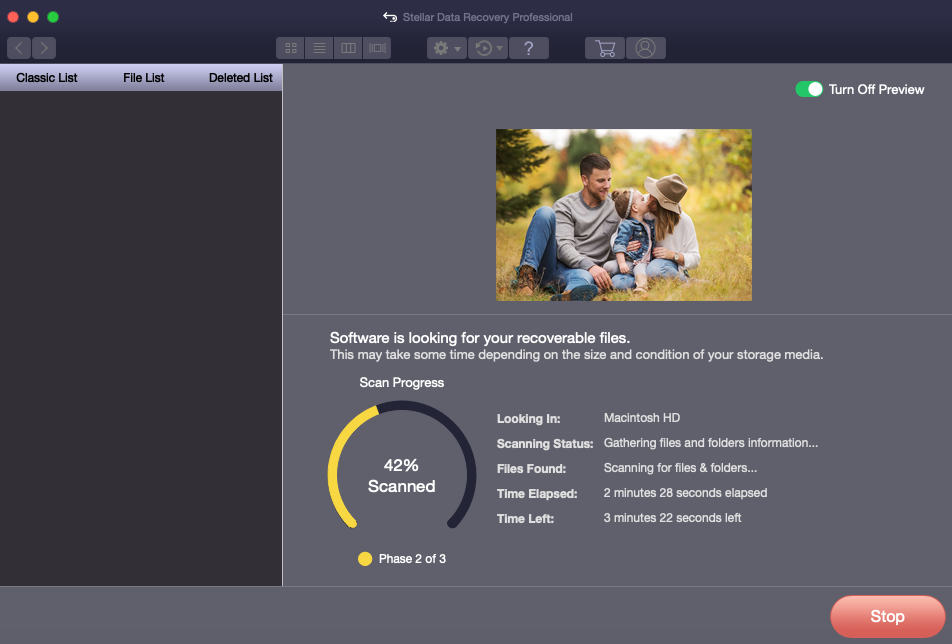 Step 4)After the scanning is complete, the software lists all the recoverable files that can be sorted accordingly. Double-click any file to preview it.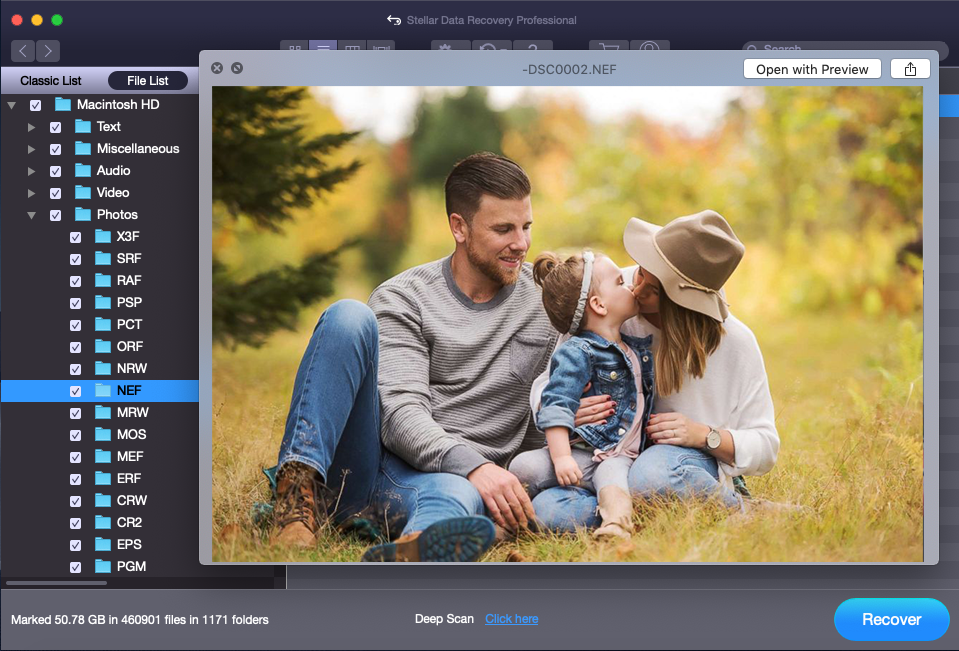 Step 5) Select all the files that you want to restore, click Recover and specify the destination to save the files. Note: You need to activate the trial software before saving the data.
Read More: How to Activate Stellar Data Recovery Professional on Mac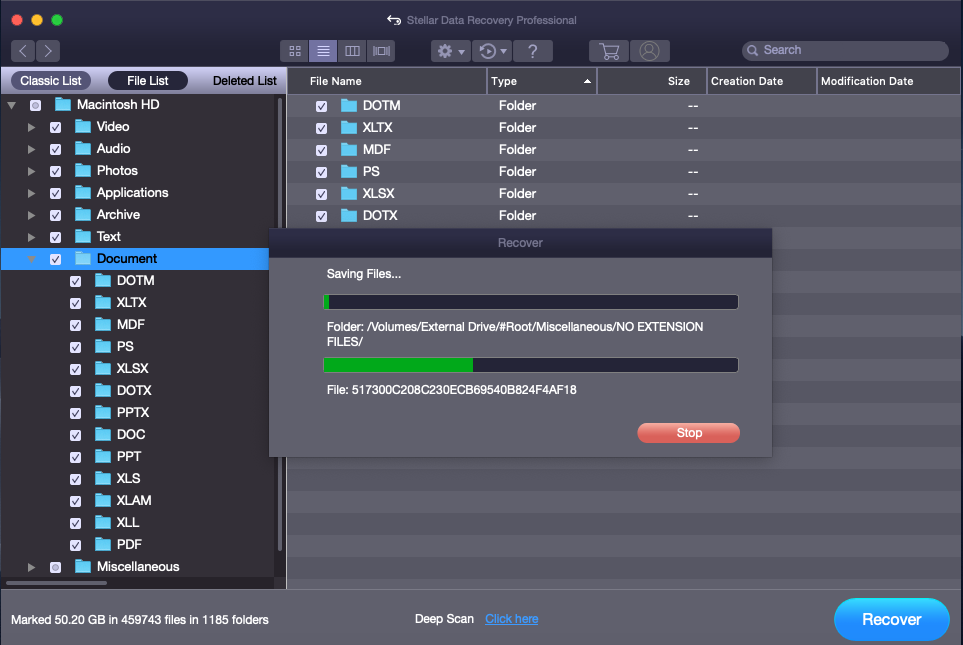 Conclusion
The blog brought to your attention some of the general situations through which you can suffer data loss from a Lexar storage drive. Data loss is generally attributed to human error, software issue, and component failure. So, it would help if you had the habit of creating a backup of your Lexar storage drive to tackle any data loss situation.
In case of logical data loss, utilizing Stellar Data Recovery Professional for Mac is a great way to recover missing data from the Lexar storage drive on Mac. The utility salvages lost, deleted, or inaccessible data from any Lexar flash memory technology devices. Free download the software to scan your Lexar storage medium and preview the recoverable files.