How to Recover Data from Multiple Macs Simultaneously?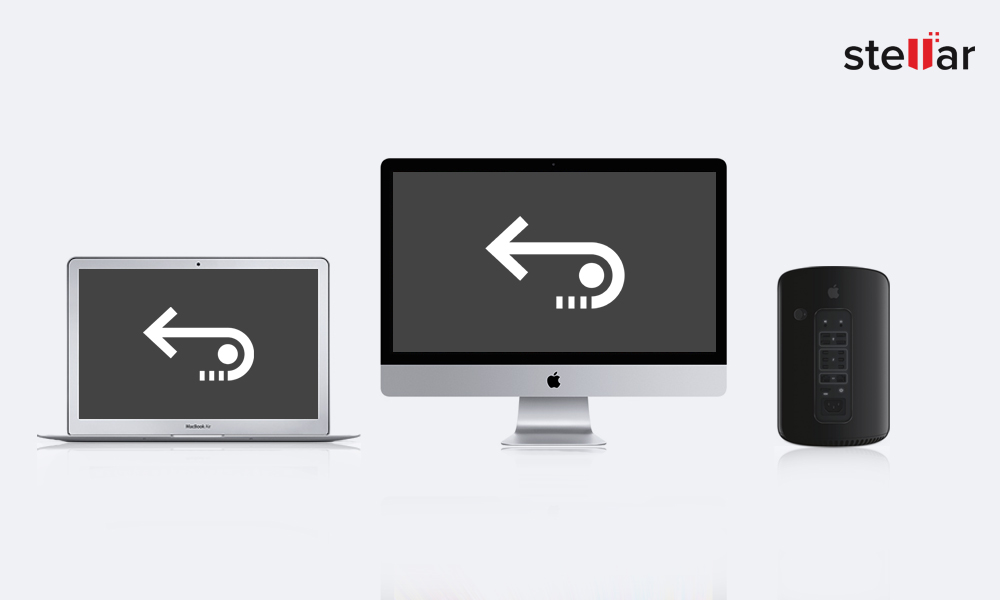 Suppose you need to recover deleted data from multiple Mac devices, let' say — MacBook Pro, iMac, and Mac mini. For this, you may install and activate a Mac data recovery software on each Mac machine. This setup would need you to shell out more on procuring individual activation keys; which costs higher, but will get you faster data recovery on Mac.
Alternatively, you may buy a single activation key to install the data recovery software on one of the devices, say — MacBook Pro. And then, connect the internal storage drive of other devices – iMac & Mac mini – to the MacBook Pro for data recovery. This setup is affordable, but less efficient and certainly not practical for recurring needs.
The above scenario is a typical dilemma faced by professional Mac data recovery service providers and technicians who need to deliver faster data recovery services at affordable costs. And the 'service' has to be scalable to fulfill any number of data recovery jobs, while maintaining the quality, affordability, and efficiency.
So, how can a commercial data recovery service provider or technician deliver faster Mac data recovery at affordable costs and quality…this blog post presents a solution.
Stellar Data Recovery Technician – Mac data recovery software with multi-device license
Stellar Data Recovery Technician for Mac is an advanced data recovery software for technicians, annual maintenance contract (AMC) service providers, corporate users, which can recover data from up to three Mac devices at the same time. The software offers license keys to activate and use the utility in three different Mac machines, simultaneously. The software is also relevant for Home users who have multiple Mac devices.
Why choose this data recovery software for Mac?
Besides efficiency and affordability, the Mac data recovery software offers value by enabling a breadth of data care utilities viz. — Data Recovery, Photo Repair, Video Repair, and SMART Drive Monitor.
The Data Recovery module helps recover any type and format of files deleted from all Mac devices and external storage media such as HDD, SSD, USB Flash Drive, SD Card, etc. It also recovers data from lost partitions, Time Machine, corrupt drives, etc.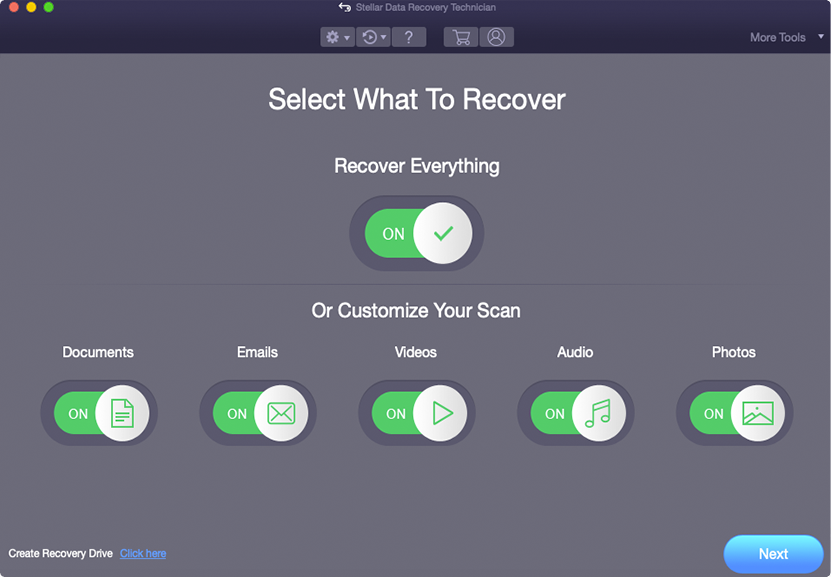 The Repair Video and Repair Photo modules are incredibly effective for repairing and restoring corrupt videos and photos like new. The repair capabilities of the software extend to all types of imaging devices like DSLRs, digi-cams, action cameras, CCTV cameras, drones, and more.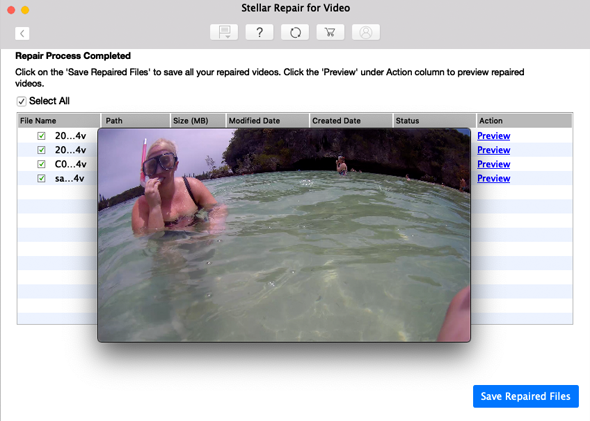 The Drive Monitor utility keeps real-time check on Disk Status, SMART Status, Disk Partition, Scan Disk, and also provides Clone Disk functionality to facilitate fast and secure data recovery.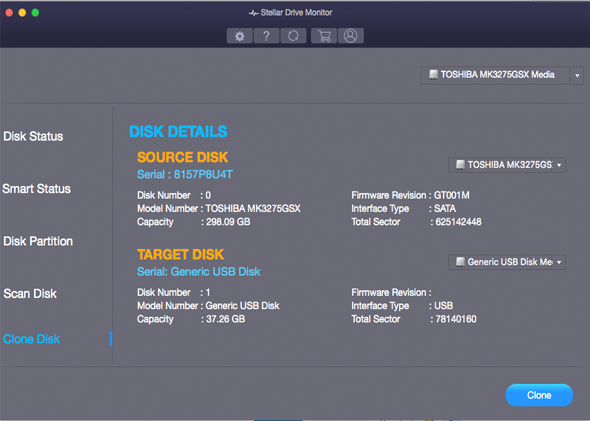 Furthermore, the Mac data recovery software is compatible with macOS Catalina, Mojave 10.14 and older versions. It supports APFS, HFS+, HFS, NTFS, FAT (16/32), and exFAT file system formats.
How to use Stellar Data Recovery Technician for Mac?
Download Stellar Data Recovery Technician for Mac software on any computer

Unzip dmg.zip file
Copy the dmg file on a flash drive
Connect the flash drive to the Mac wherein it requires installation
Install the software directly from the flash drive to the Mac
Repeat this installation process for other macOS devices
Activate the software by using the license keys
Launch the tool to recover data from these devices
Watch the following video to comprehend how to retrieve lost data by using the software.
Conclusion
This blog presents a software-based solution to help technicians, annual maintenance contract (AMC) service providers and corporate users recover lost/deleted data from Mac devices in a cost-effective manner. This advanced Mac data recovery software named Stellar Data Recovery Technician is available with multi device license to allow data recovery from up to 3 macOS devices simultaneously.
While this is certainly a faster and more advanced solution to enable competitive edge for commercial data recovery services, the licensing option also makes it more affordable; buying one single Technician edition costs considerably less than buying individual licenses to get similar capabilities.
The software offers three more modules— photo repair, video repair, and drive monitor— which, bundled with the data recovery utility, make it one of the most comprehensive data care software solution; and, therefore, an invaluable asset for data recovery technicians, AMC services and individual users.
So, don't think twice. If you haven't tried Stellar Data Recovery Technician for Mac yet, free download and install it now on your Mac to ascertain the recovery potential of this powerful software.
Was this helpful?