Recover Deleted InDesign Files from Mac Storage Drive
Summary: This blog speaks about recovering lost, deleted, and even formatted Adobe InDesign files from a Mac hard drive running macOS Catalina, Mojave or any other macOS or OS X.

Stellar Data Recovery software supports .indd file recovery on macOS. Evaluate the free version now.



InDesign Files on macOS
On Mac systems, InDesign files are stored either on Macintosh HD, i.e. the internal start-up partition, saved onto a Time Machine backup drive or to another external USB device. Some tech-savvy users leverage Apple's iCloud storage to safeguard their InDesign files from permanent deletion. However, most of the users prefer to have just the Time Machine backup for their critical InDesign files which is also not bad. Unfortunately, some users don't create a backup, and hence they arrive at a situation where they have lost their InDesign files permanently.
Permanent Deletion of InDesign from Mac
(i) Empty Trash: One of the prominent source of deleting INDD files permanently.
(ii) INDD Formatting: Second prominent reasons for losing InDesign files after formatting a wrong disk.
(iii) Disk Failure: Third important aspect where the user is not able to access their InDesign files
Recover InDesign Files on Mac
Immediately leverage Stellar Data Recovery Professional for Mac which is compatible with Adobe's InDesign files. Recently, this software added support for recovering permanently deleted InDesign files and data from an APFS based storage volumes. Additionally, the software supports InDesign data recovery from HFS, HFS+, ex-FAT, FAT, NTFS disk drives. Below is the how-to procedure of recovering permanently deleted InDesign files from Mac with the assistance from Stellar Data Recovery Professional for Mac tool.
Preliminary, download and install Stellar Data Recovery software on macOS

Step 1. Launch the Stellar Data Recovery Professional for Mac for InDesign recovery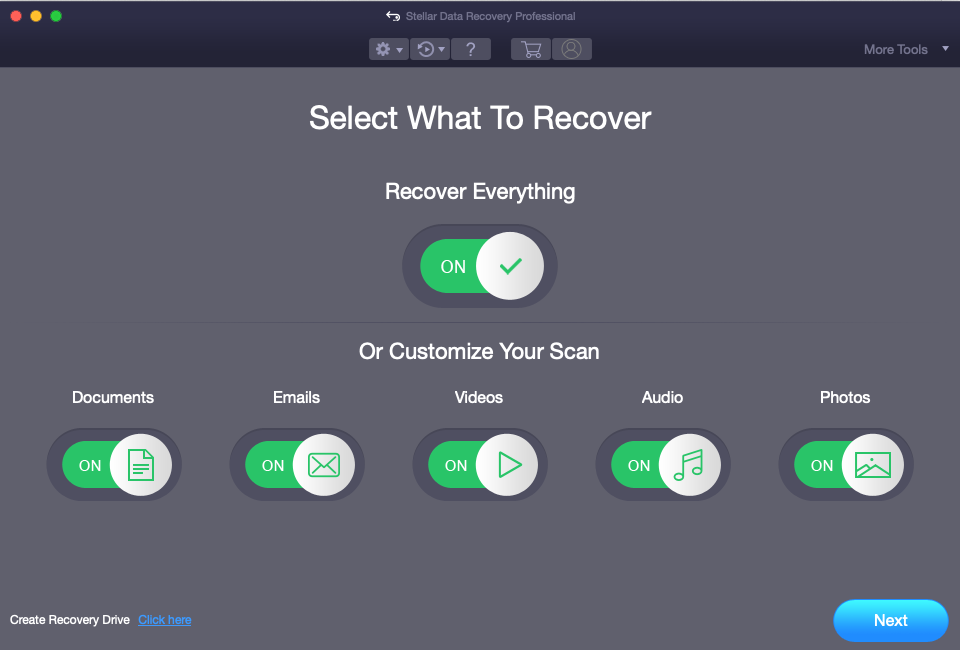 Step 2: Customize your scan and Toggle on Documents and Photos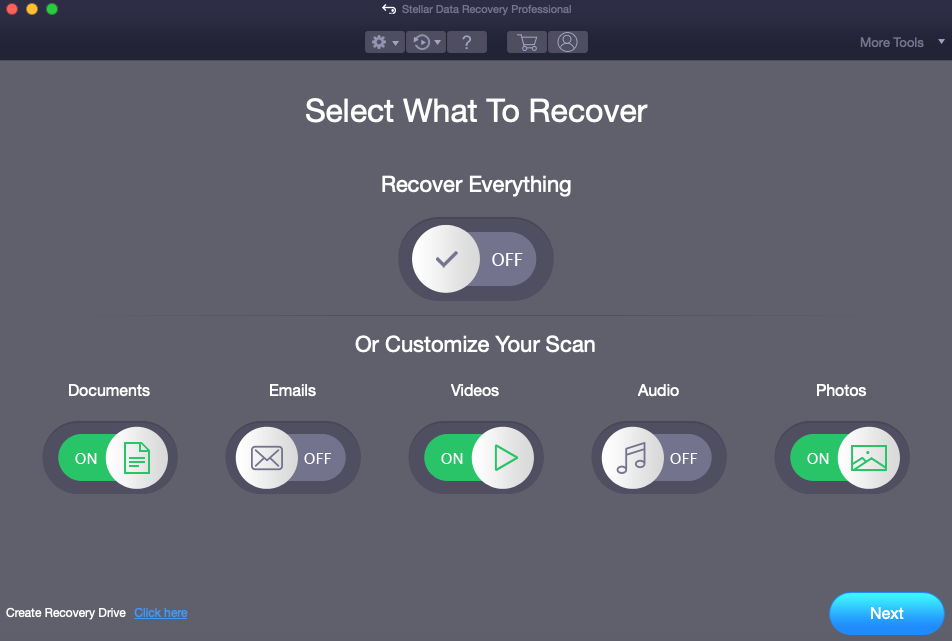 Steps 3: Select the hard drive location from where you deleted your INDD files. You can select internal or external hard drives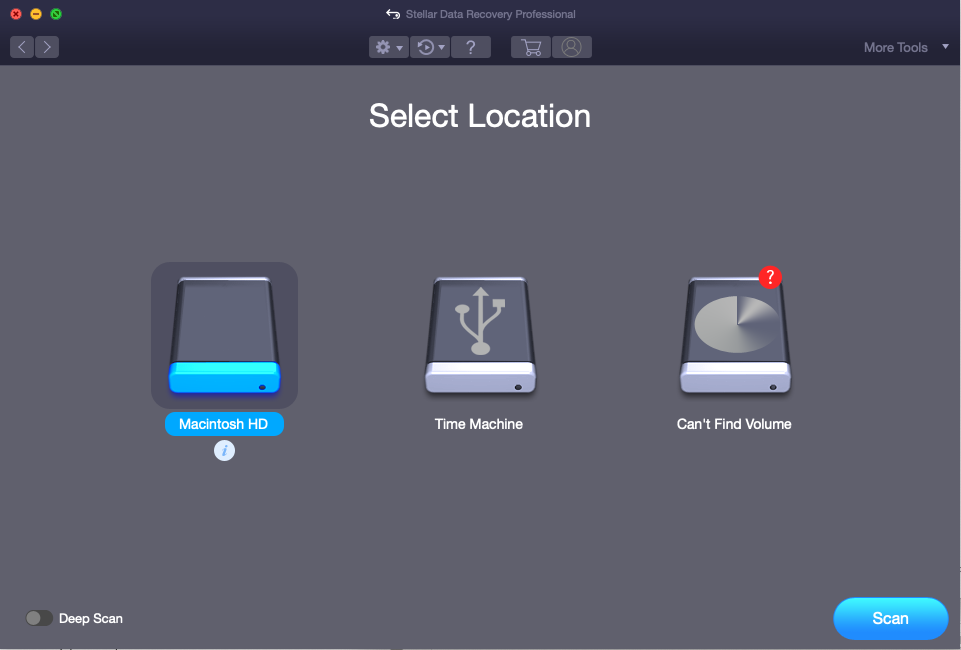 Step 4: Press scan to analyze the chosen hard drive for InDesign file recovery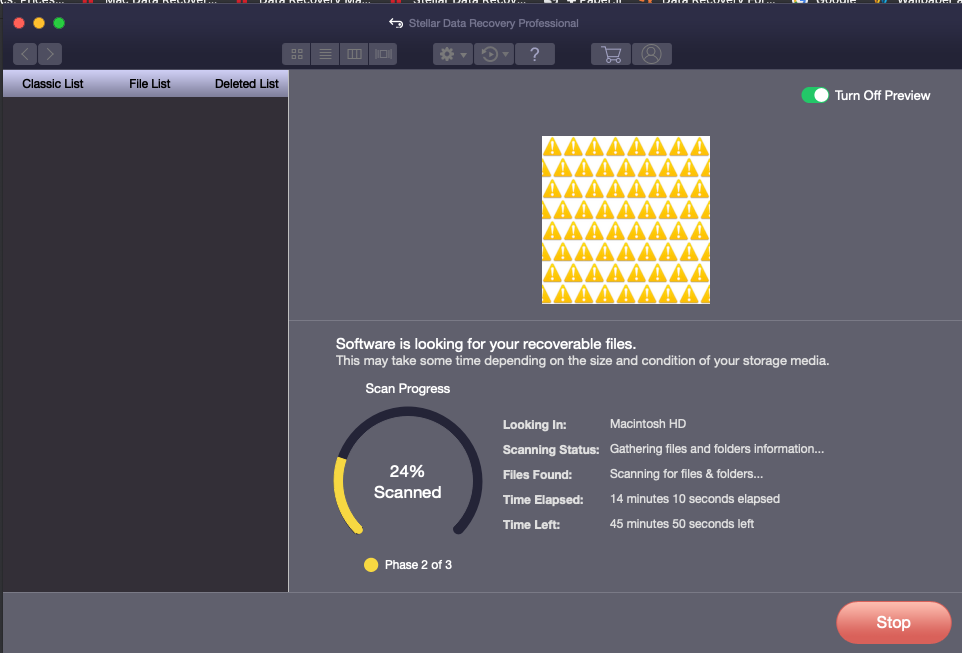 Step 5: Preview the recoverable INDD files once the scan gets over.
Step 6: Herein, the user can activate the Stellar Data Recovery Professional for Mac software to save all the recoverable InDesign files and documents safely.
<Compare Stellar Data Recovery editions>
Conclusion
Your deleted or formatted InDesign files are recoverable with Stellar Data Recovery Professional for Mac. You should immediately stop using the affected storage drive and leverage the Mac data recovery trial version to scan the volume and preview all the recoverable INDD files. To activate the software to save all the data.
The software is also compatible with Adobe's PDF and recovers deleted PDF files on a macOS Catalina. So, don't fret and don't delay in using Stellar Data Recovery Professional for Mac if and when you encounter severe loss of INDD file formats from your Mac storage devices.
Was this helpful?