How to Recover Deleted Notepad Files?
There are instances where you both knowingly and unknowingly end up losing Notepad (txt) files due to one or more reasons and later regret its alarming crises. A few days back, while going through several forums or tech posts to view latest updates, several incidences of Notepad or TXT Files deletion came into my knowledge. Let's have a look at these cases and see how we can easily recover deleted txt files.
Instance 1: Help! Urgently need to recover several TXT Files from my Windows system. I have accidentally deleted a multitude of files while uploading these to a USB drive. All these files are related to my business and I cannot afford to lose. —Bob Mark

Instance 2: Hi, all! I am Windows 10 user. Due to some reason, I have factory restored my system. Although, I have a backup, unfortunately, that is not latest, so I cannot restore all the data. Please help! Many of my important data files including Notepad files are inaccessible. —Johnny Winston

Instance 3: How can I undelete the TXT File or Notepad File, which I have accidentally deleted using Shift + Delete buttons? —Jon Mark

Instance 4: Can anyone help me! How can I restore the Notepad files which I have accidentally closed? In short, which I haven't saved before clicking on Delete button.—Ruby Marek
All these incidences demand Notepad file recovery. You must be wondering is it possible to recover? If yes, then how to restore the Deleted TXT/Notepad Files. Don't worry, here is the solution.
Deleted Notepad File Recovery Method
You don't have an auto recover feature, so recovery of inaccessible files demands a bit of technical expertise. You can count on temp files to regain them. Steps to restore the unsaved files or recover deleted notepad files through temp are:
Go to Start
Under search bar, key in %AppData%
Click Enter to direct to C:\Users\USERNAME\AppData\Roaming
At the right search bar, type filename of lost text and notepad file
Limitation: Being manual-oriented, it involves data loss risk, and compromise issues.
Isn't there any easier way to execute TXT File Recovery?
Indeed, yes! You can restore the lost or deleted TXT/Notepad Files within few simple clicks using recovery software like Stellar Data Recovery- Standard for Windows. This software is an Editor's Choice tool for easy operability, simple Graphical User interface, fast processing, and efficient functionality.
How do Stellar Data Recovery- Standard assists in Secure TXT/Notepad Recovery?
The User Interface of the software is very intuitive. Once you are through with download, installation, and registration, you just have to follow the simple recovery wizard.
Steps are:
Launch the software
Select the desired data type from the main interface of the software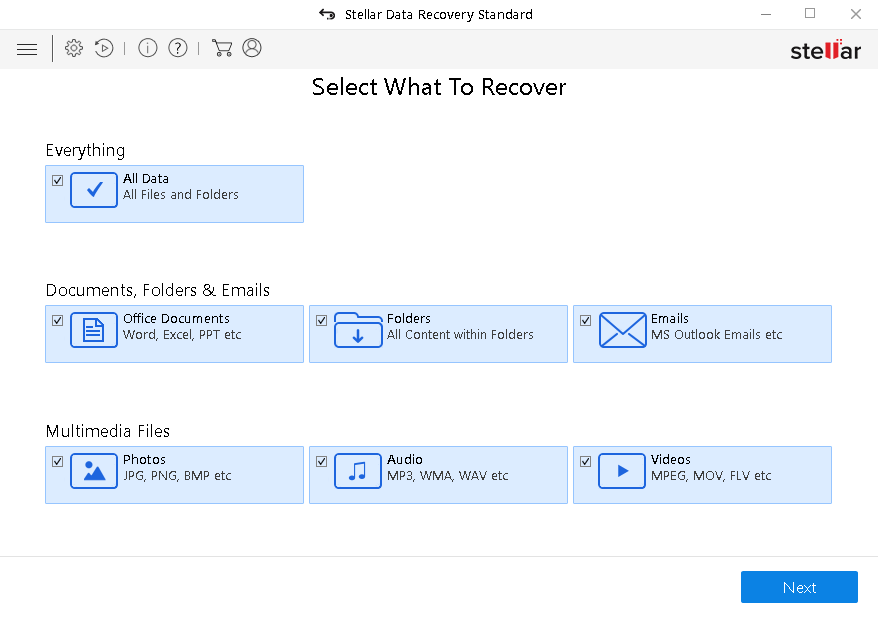 Choose the drive or location from where you wish to perform recovery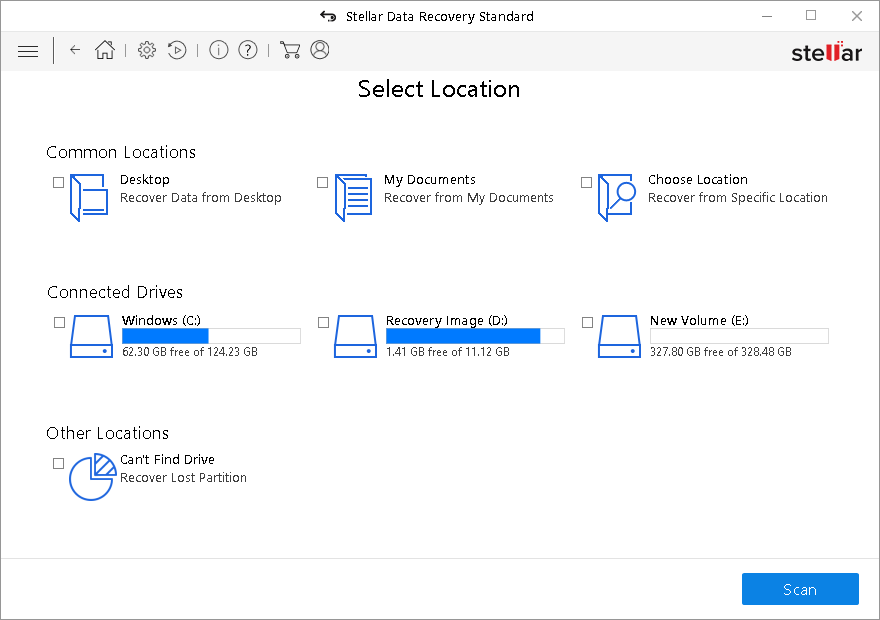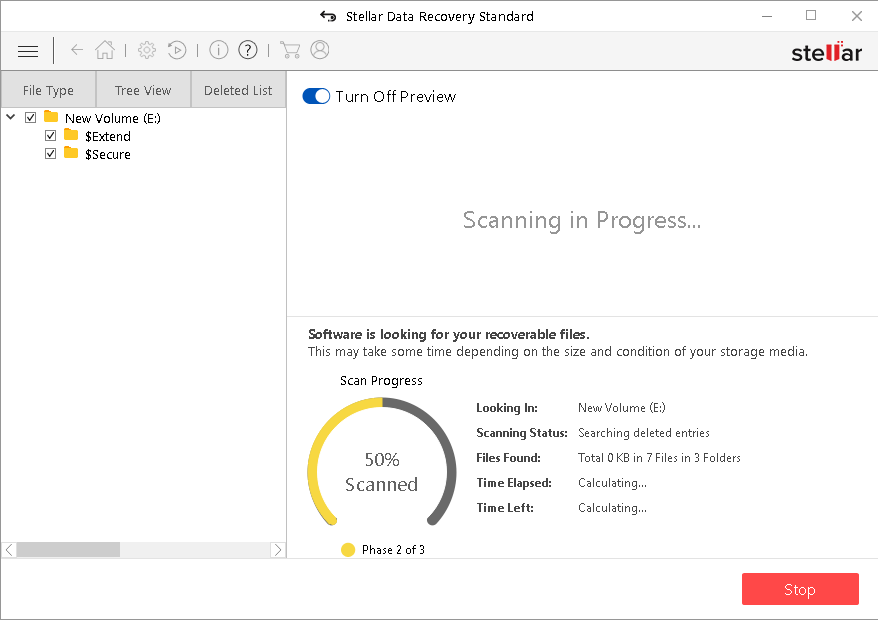 Launch the Preview of the desired files as listed in the scanned files in a tree view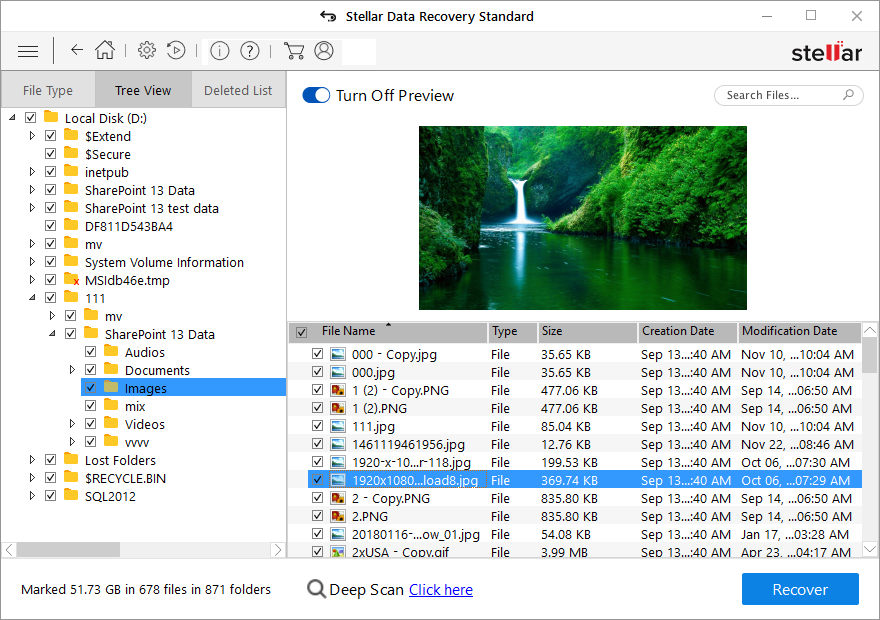 Click Recover
Lastly, Browse Destination and click Start Saving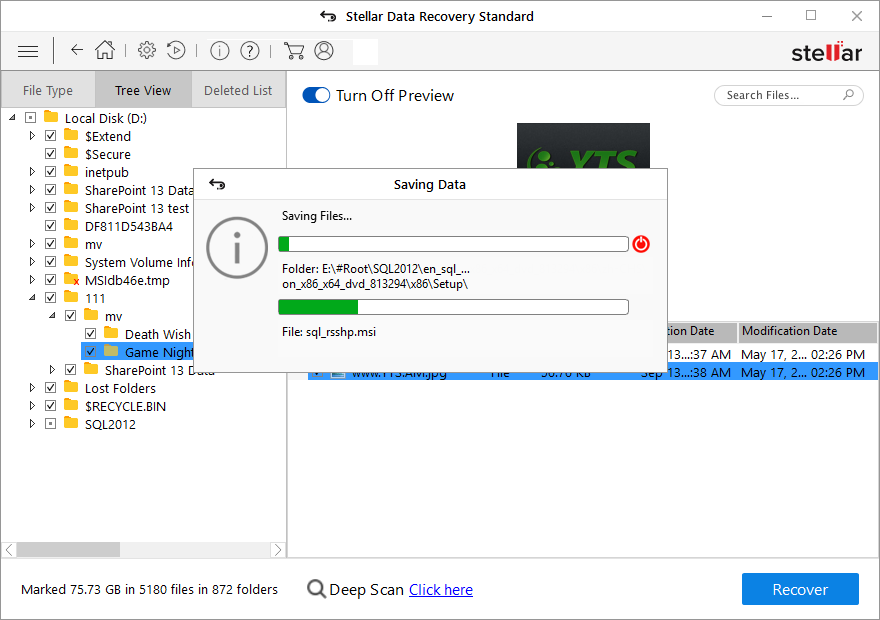 This completes the recovery process of Deleted Txt/Notepad files.
In Summation
The recovery process to recover deleted Notepad files is no more tedious with Windows Data Recovery software. Most importantly, it ensures to maintain data integrity and is a must ingredient to maintain business continuity. Try it!