Summary: Wondering what to do if you lost your precious memories from a Sony RX100-III? See how Stellar Photo Recovery software can help retrieve those photos from your sophisticated camera.
Known as the brand's point-and-shoot digital camera, Sony RX100 III is a popular name that belongs to the third generation of Sony's RX series camera. It provides you with quality high-end photos with enhanced clarity. However, as the owner of such a sophisticated camera, you become adventurous and try to explore all its features, especially the photo aspect. But when you connect your camera to your system, you realized that your adventurous streak has affected your priceless photos and you are not able to recover deleted photos from Sony camera.
You would not want your priceless moments to go away so easily! So photo recovery is the next step. Whether you have Mac or Windows, question arises as to how to recover deleted photos from Sony RX100 III.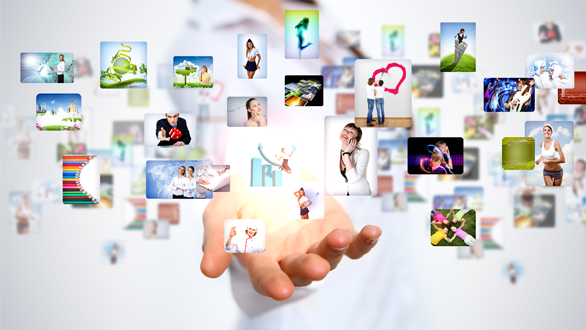 Recover Deleted Photos in Sony RX100 III Camera
An external application, Stellar Photo Recovery (Mac and Windows) embedded with enhanced algorithm is devised to retrieve lost digital photos, music files, and videos. You can use it as a photo recovery software by customizing it. You simply need to download, configure, register, and run the self-explanatory software to recover all your photos that got accidentally deleted from your RX100 III.
Nonetheless, it should be noted that it can restore all your photos if the camera is not brought into use at all.
What Assists the Photo Recovery Software to Retrieve Photos?
This particular camera stores images in the storage space of the memory card that is tailored to it. As the information is stored in the file allocation table, whenever the operating system wants an image file, it goes through the file allocation table to locate the image. When a picture is deleted from the camera, the pointer files from the file allocation table is simply removed and not the actual information that makes up the image. Thus the presence of actual information in the Sony camera, is what that helps the suggested professional photo recovery software with enhanced algorithms to recover your deleted images. Let's look at how.
Below are the steps to successfully run the photo recovery software:
Download, install and launch Stellar Photo Recovery. inserted as an external removable drive and click on the 'Scan' option.

You can choose to customize the recovery process through Advanced Settings icon on top menu bar. You can select a specific file type, add new file type or edit Header to scan for exact results.
A dialog box of 'Scanning Completed Successfully!' appears. In the left-pane of main window, all the found files and folders are listed. The bottom-right pane lists the files stored in the selected folder. Select a file and preview in the right pane.

If the required photos, videos or audio files are not in the list, opt for Deep Scan at the bottom

Finally, state the location where you want to save your recovered photos.
The Concluding Lines
Sony's Cyber-shot camera captures superb pictures of all events, no matter whether you are on a vacation or attending events. However, deletion of photos is one common thing that you have to be wary about. But with recovery tools available such as Stellar Photo Recovery, you should be able to recover your priceless photos from Sony Cybershot RX100 III . This tool, the execution process of which has been explained above, is an out-of-box utility. It is compatible with all operating system versions of Mac as well as Windows. It should be noted that it is possible to recover photos with picture recovery software only if the particular space in the memory card of your camera is not overwritten. This picture recovery software supports improved photo recovery for FAT32, ExFAT, NTFS, and HFS+ based systems.