Recover Files Deleted from Documents Folder on Mac
Accidental deletion of files and folders from the Documents folder is the primary reason Mac users lose their data. You must have tried dragging and dropping some files from the Documents folder into the Trash and mistakenly deleted some critical files, later you forgot to restore the data and emptied the Trash. Human error is the most common way Mac users lose data. Don't worry, help is at hand. In this post, we will share methods to help you recover files deleted from Mac Documents folder.
Solutions
There is a wide range of solutions that you can try to recover your lost document files on Mac. Maintaining the Time Machine backup is highly recommended as it can help restore your documents in most cases. However, keeping a macOS data-recovery software at your disposal is always a better option. In certain situations, the available backup might not be sufficient, whereas a data recovery software will recover your data from several data loss situations.
1. Recover Documents with Mac Data Recovery Software
Stellar Data Recovery Professional for Mac is one of the most efficient data recovery software for recovering deleted files from documents folder. It is fully compatible with the latest macOS Mojave and runs smoothly on both 32 & 64-bit operating system. The software is capable of recovering your deleted, lost, and formatted data from Mac. You can also retrieve data from inaccessible, unmounted, or encrypted volumes. Additionally, the software is adept at recovering files from deleted Time Machine backup, BootCamp Partitions, and more. You can further recover trashed data and files removed from the Documents folder.
To make things easier, we are listing a systematic guide to recover data deleted from the Documents folder:
i) Download, install and launch the Stellar Data Recovery Professional for Mac

ii) On the interface, select Recover Everything for complete recovery or Customize Your Scan to recover files of a particular type and click Next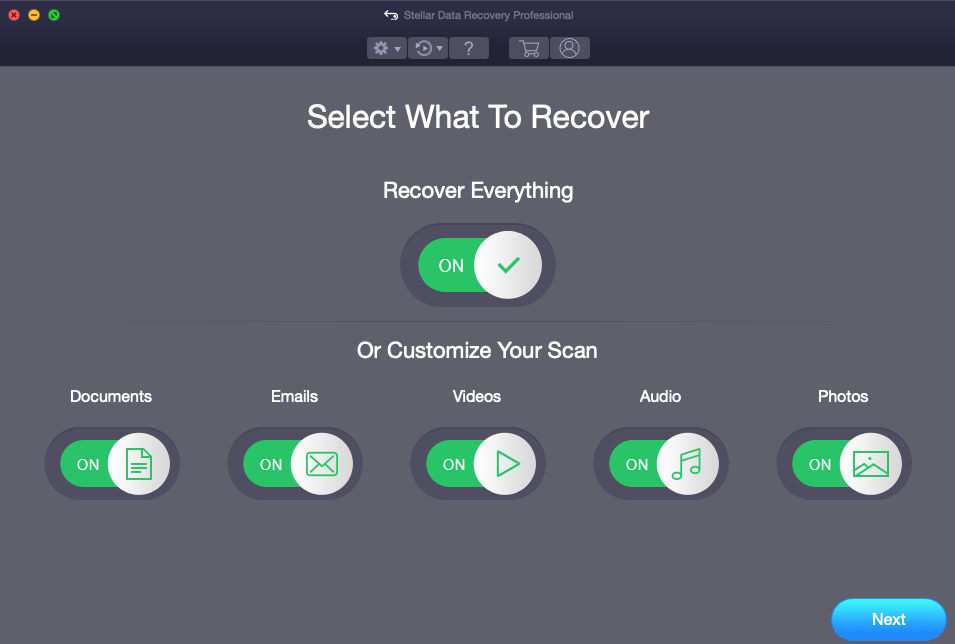 iii) Select the startup disk (Macintosh HD if not renamed) and click Scan
Note: If the drive is excessively corrupted, you can toggle-on the Deep Scan feature at the bottom left corner of the interface. Deep Scan effectively recovers data from corrupt hard drives, but it prolongs the recovery process.
iv) While scanning, you can toggle on/off the Preview option at the top right corner of the interface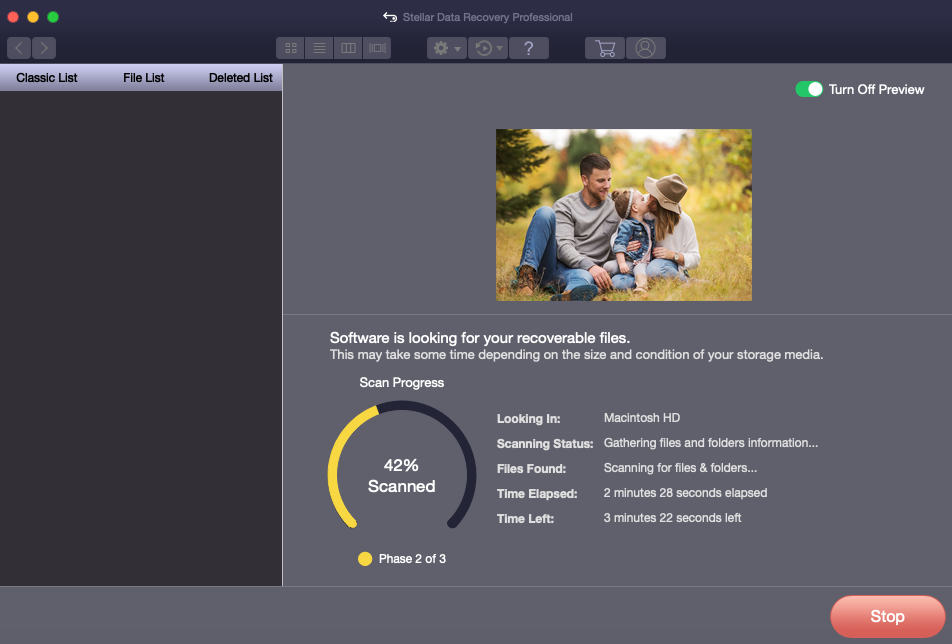 v) After the 'Scanning Completed Successfully' dialogue box appears, click OK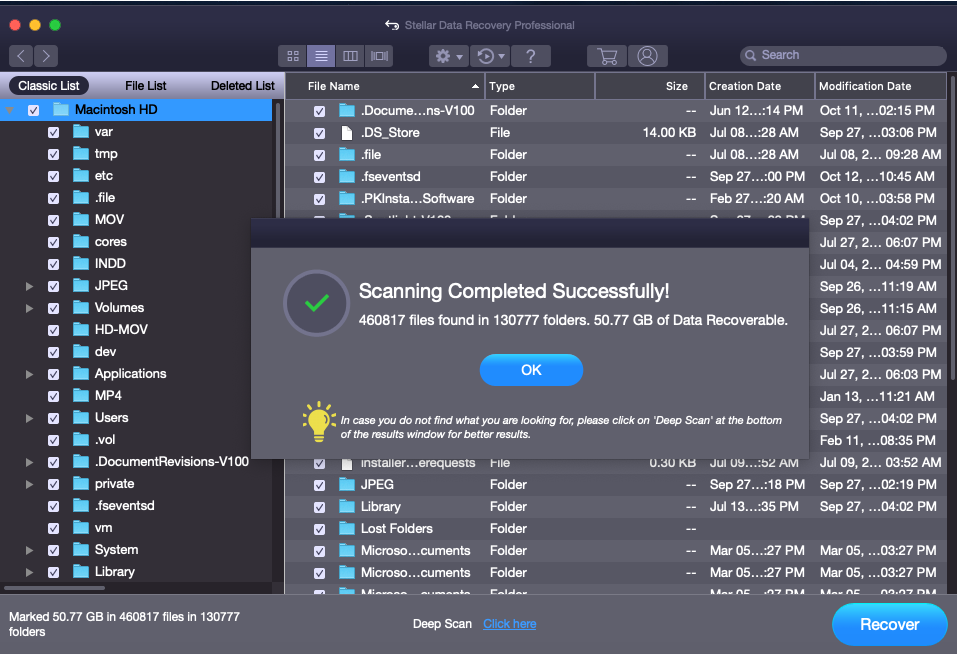 vi) Select the files to recover and click Recover (double-click on any file to preview the file before recovery)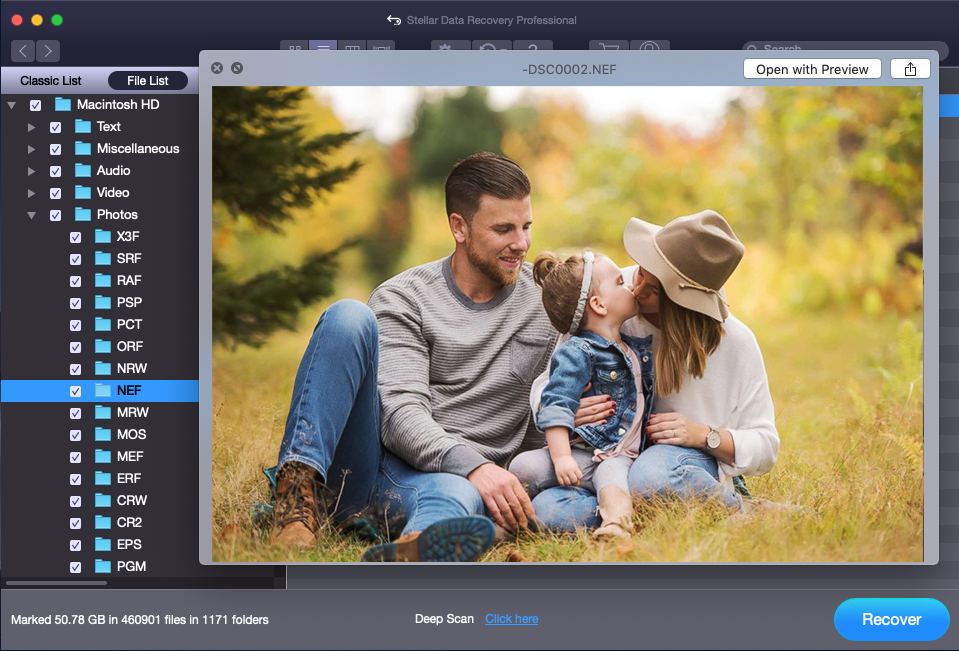 vii) Select the location to save data (to avoid overwriting, select any place other than the restoration hard drive to save files)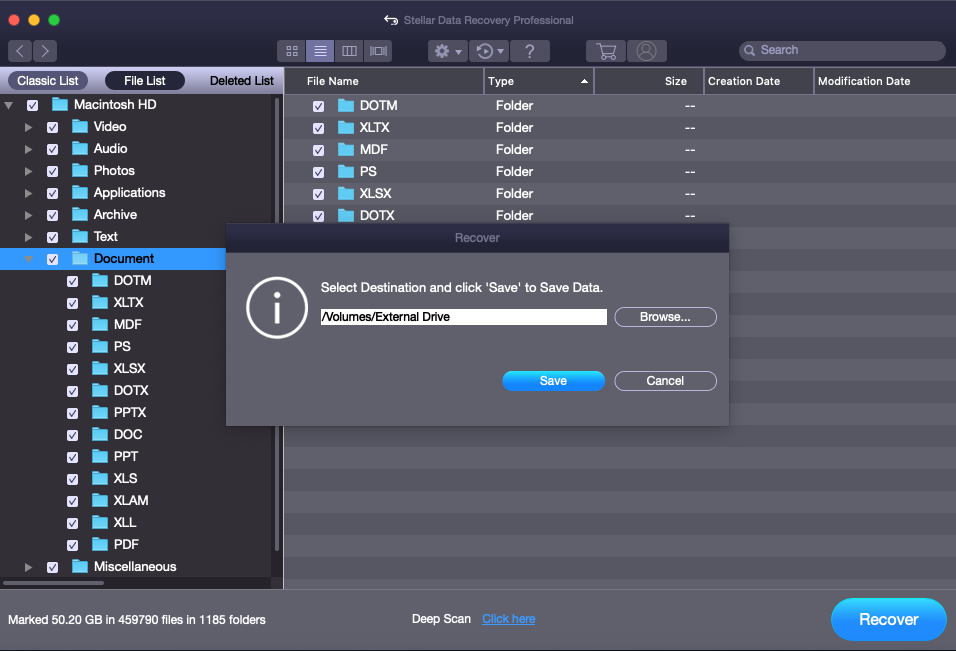 viii) The software recovers all the files to the chosen location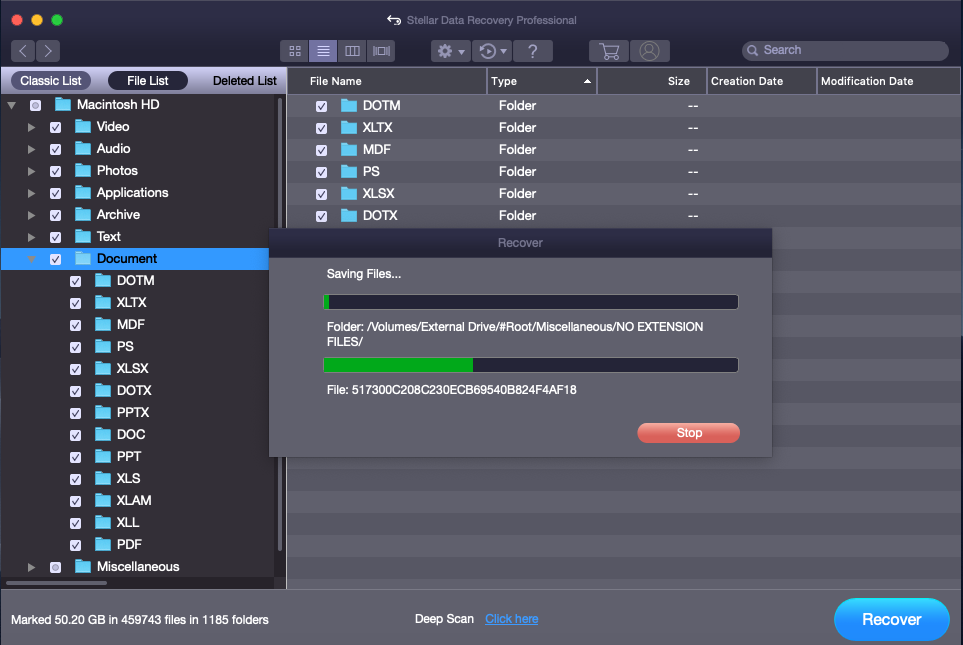 2. Other Ways to Restore Documents
If you have been creating Mac hard drive backups via a third-party backup program, then you can read this method to restore deleted documents back on Mac. Connect your backup drive (your Time Machine or a clone volume). Navigate to the clone drive and restore the recent backup of the Documents folder on Macintosh HD. Restoring deleted files from a Cloned device is traditionally popular among all Mac and Windows users. However, due to the accumulation of more and more data in these data, many users prefer Cloud storage to disk cloning.
Conclusion
Deleting important files from the Documents folder on Mac is something that can happen to anyone at any time. We have shared two methods in this blog to help you retrieve accidentally deleted data from the Documents folder. The blog also emphasizes the importance of Stellar Data Recovery Professional for Mac in salvaging your data from any data loss disaster.