How to Recover Lost Windows Data from Erased Drive?
Summary: This blog explains the method to recover lost data from Windows drive easily and effectively.
 A Windows hard drive stores all of your important data. However, you may accidentally delete or erase the data on the hard drive.  In such a situation, recovering your data becomes imperative given the fact that data is a significant asset for both individuals and Enterprises.
It is important to note that for the successful recovery of your data, it should not be overwritten. The reason being, the data is still not deleted: it still exists. Only the information stored in the file system's table is removed. In other words, the physical location of the data is untouched. If we overwrite new data over the old data, it will delete the existing data. Therefore, for the successful recovery of your lost data, the following preventive measures may be applied:
Stop using the Windows drive immediately.
Do not perform any read or write operation on the drive.
Shut down your system and do not use it.
Along with the above-mentioned preventive steps, you should also employ a safe and secure utility for recovering your deleted data. Here, Stellar Data Recovery – Standard can help address this situation.
Let's look at its salient features —
Unlimited recovery of Windows data
Recover deleted files
Recover formatted or erased hard drive
Recover lost Windows partitions
Recover documents (MS Office, PDF file, etc.)
Recover multimedia files such as photos, audio, and videos
Watch the video to Recover lost Windows Data from your Erased drive-
Recovery of Lost or Erased Data from Windows System
To use Stellar Data Recovery – Standard software for recovering lost or erased data from the hard drive, you need to execute the following process steps:
Download, install and activate the software. You can activate it using the Activation key that you get once you purchase its license.

Launch or run the software by double-clicking on its icon.
From Select What to Recover interface, select the type of data you wish to recover and click on the Next You can select from the following:
Everything
Documents, Folders, and Emails
Multimedia Files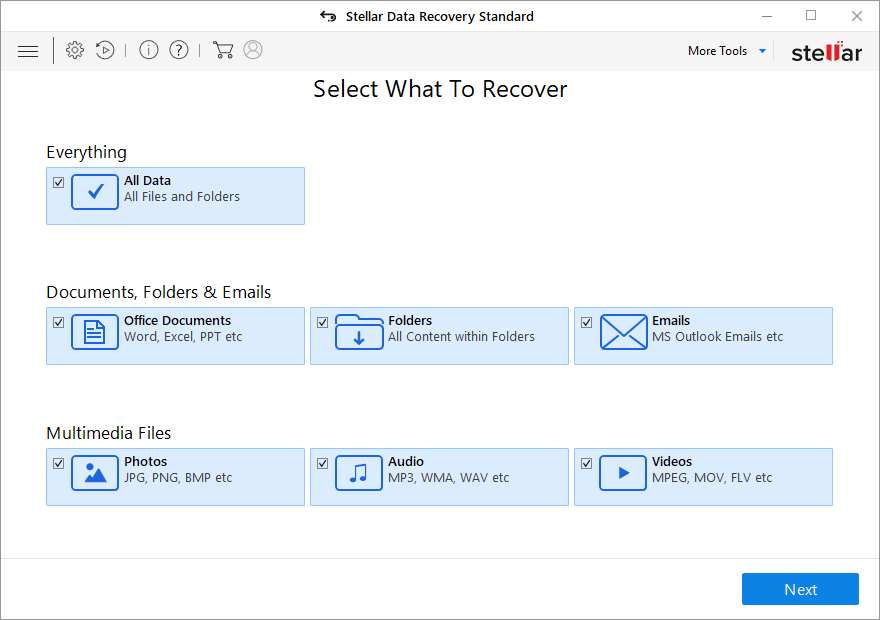 On the Select Location interface, select 'Can't Find Drive' from Other Locations Further, click on the Scan tab.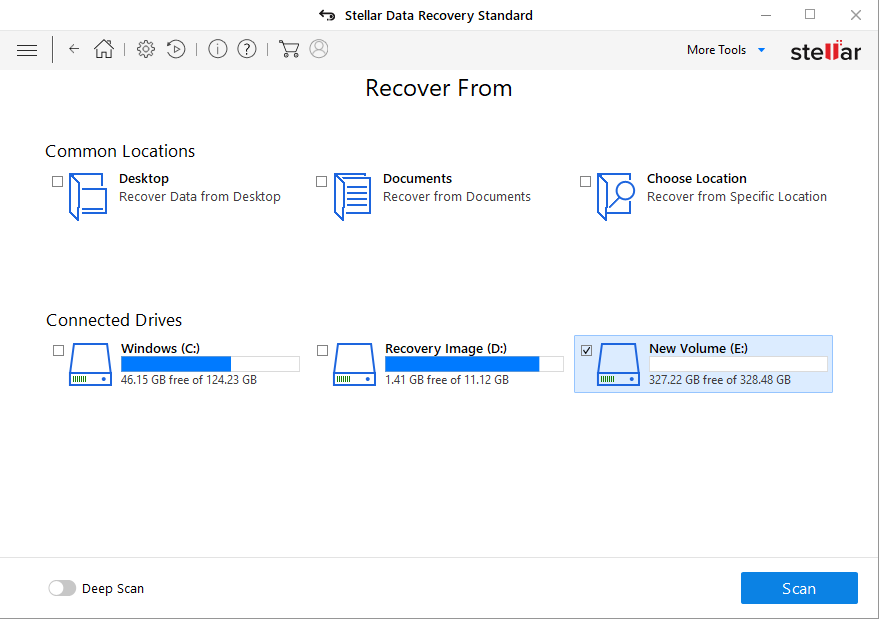 Next, the following screen is displayed:
In the Recover From screen select the location from where you want to recover your files
After the completion of scanning of the partition, you can preview the scan results and then recover lost data or erased partition. If you are satisfied with you the preview, then you can save your recovered data by registering the software.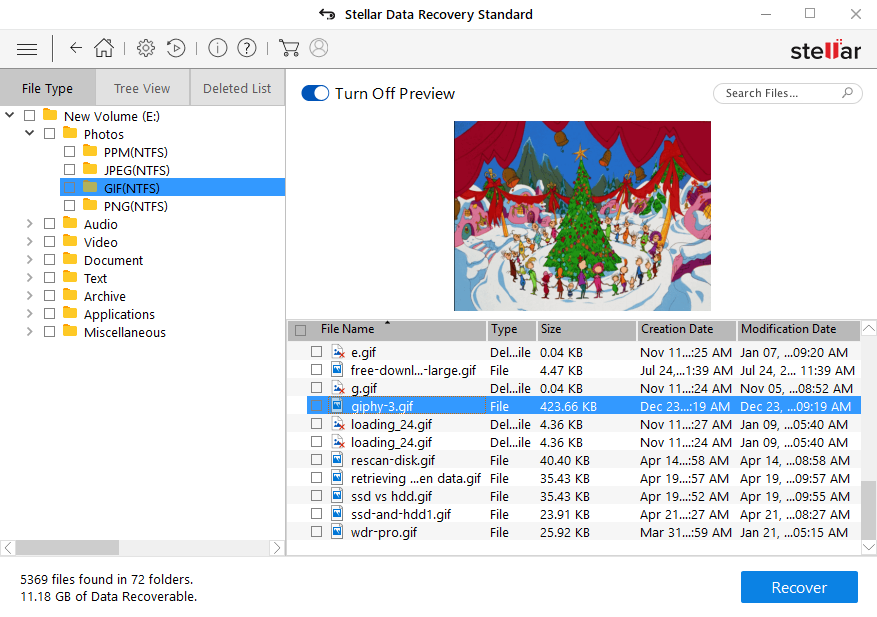 Conclusion:
Losing data or partition from your Windows system is the worst scenario that you can face. In order to overcome that, you can use Stellar Data Recovery – Standard for Windows by following the steps mentioned above. Use it to derive best results for recovery of your data!
Was this helpful?