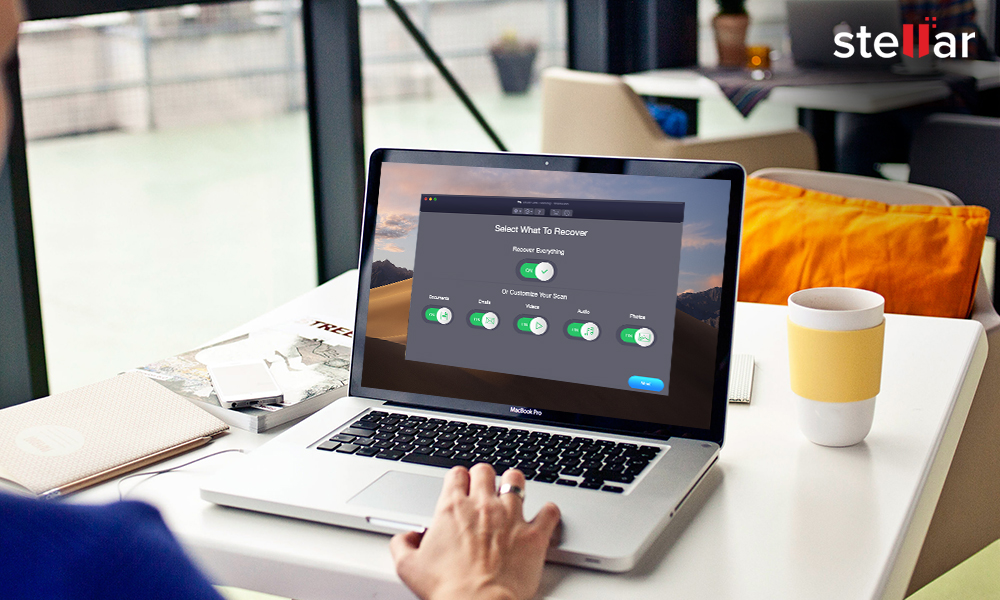 Lost valuable Mac data? No backup? No help from an expert? That too on a vacation, far away from home? This can certainly be a scary situation.
A lot of people carry their Mac while traveling, obviously not anticipating a sudden data loss situation. But data loss is unpredictable. It can happen anywhere at any time. And the situation can be distressing, especially if it happens while traveling, or on a vacation at a remote location where there's limited to no access to the Internet, let alone the option for data recovery. What happens in such a scenario is that you are no more able to enjoy or concentrate on anything.
This blog addresses the problem commonly faced by digital nomads, in which they lose critical business documents, photos, videos, presentations etc. Here we share how to recover deleted data from Mac when traveling with limited resources. Further, get to know how to stay prepared for such sudden Mac data loss situations.
Common reasons you lose Mac data while traveling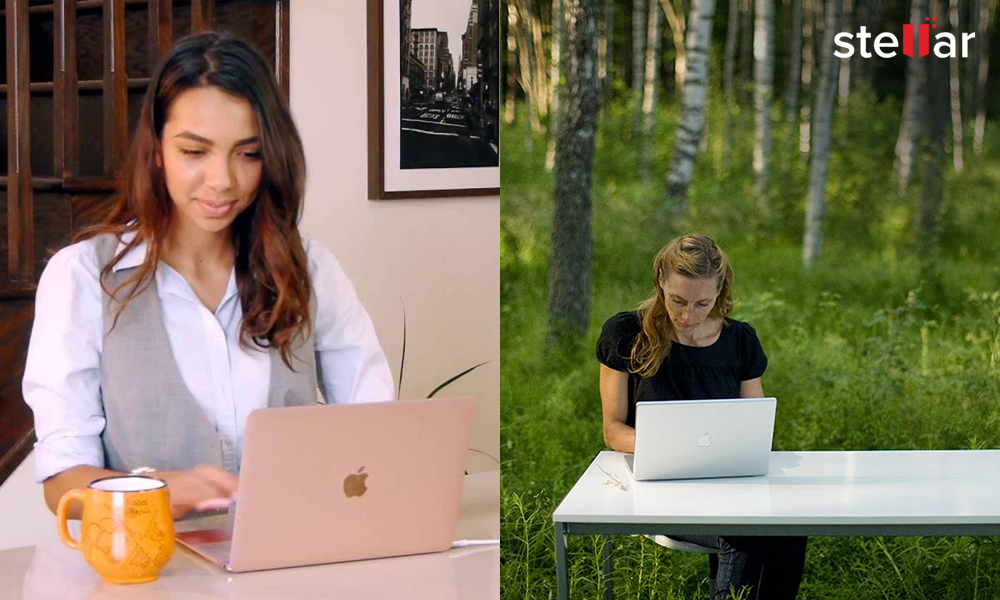 Following are the common reasons for data loss witnessed by travelers around the globe:
Accidental deletion
External drive fails to mount
Start-up Drive corruption
Formatting emptying Trash
Mechanical damage, theft or loss
How to protect your Mac data while traveling?
A little preparation before & while traveling can protect your data from permanent loss.
Things to do before you pack your bags:
Take a local and Cloud backup of your Mac.
Set up 'Find my Mac' through iCloud on your Mac or use.
Carry multiple storage drives/ media while traveling to remote locations.
Download Data Recovery Software on your Mac for sudden loss situation.
Carry along a power bank to prevent your MacBook from abruptly shutting down.
Carry protective gear like computer locks, MacBook shell case, etc.
Cautions while traveling to protect your Mac data:
Don't leave your Mac unattended at public places.
Don't be tempted to connect to any public or free Wi-Fi network.
Once you've realized that your data has been lost, instantly stop using your Mac.
Immediately use preinstalled Stellar Data Recovery software at the time of crisis.
Note: Unfortunately, if you haven't installed a professional Mac data recovery software before leaving for the trip, try to at least get a secure Internet connection. Then, go to Stellar Data Recovery website and download the software on your Mac. The installation process is safe and quick.
How to Recover Data from Mac while Traveling or being stuck in a Remote Location
Stellar Data Recovery Professional for Mac is a handy tool to recover Mac data lost due to deleted files, volumes or partitions. It also works in cases of external USB formatting, emptied Trash or data loss from Time Machine.
Sometimes during travel, you find that your Mac partition, pen drive, camera memory card or other external media has been corrupted. The Mac Data Recovery software helps to create an image of the corrupt storage drive and protects the stored data from further loss. You can save the image of the drive on Mac and use it to recover data anytime at your convenience.
The software can recover deleted photos, videos, audios, email, documents, and backups in a few simple steps:
Step 1- Download & Launch Stellar Data Recovery Professional for Mac

Step 2- From the Select What to Recover screen, choose either Everything or specific data that you have lost – photos, videos, audio, documents or emails.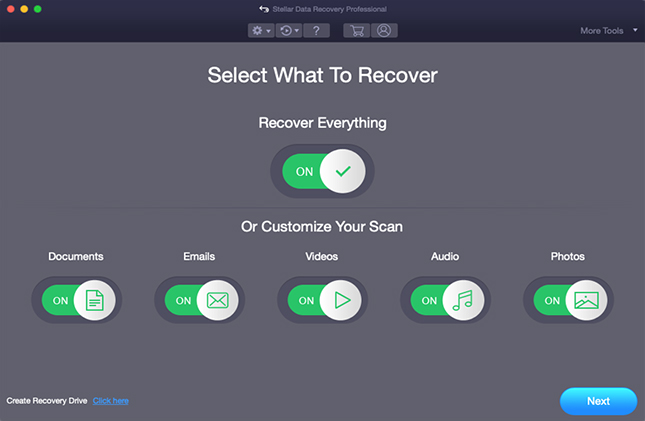 Step 3- Select the drive from which you want to recover.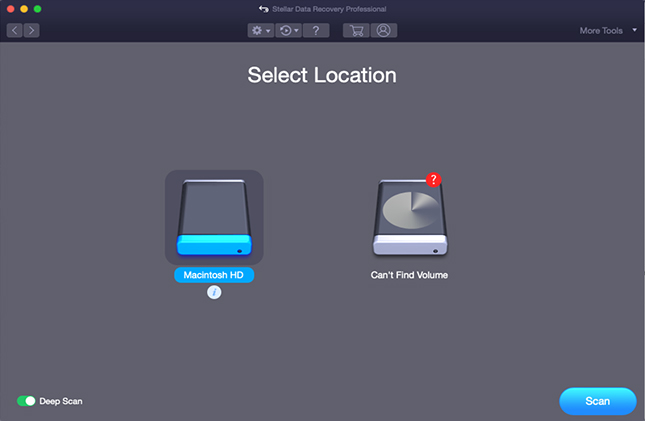 Step 4- Click Scan. You can toggle over to Deep Scan option at the bottom left corner when the Mac drive is RAW, severely corrupt or formatted.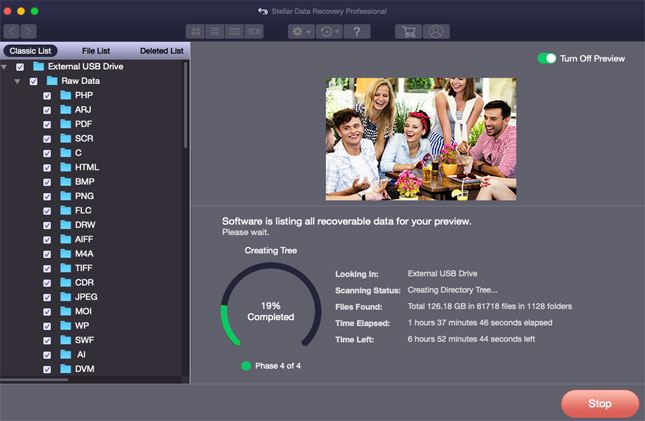 Step 5- Preview the found files and click Recover.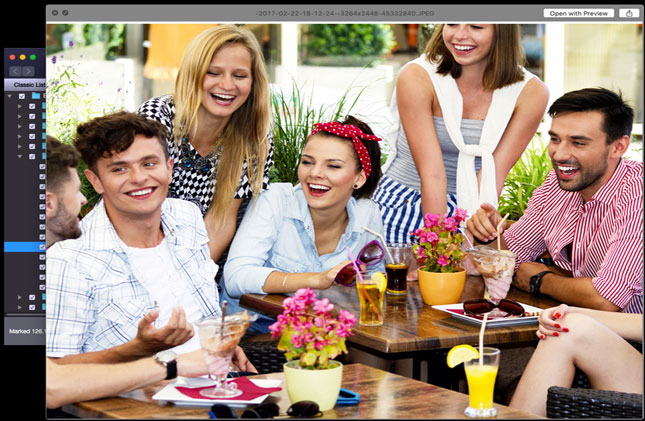 Step 6- From the dialogue box, browse to select the desired destination to save the recovered data and click Save.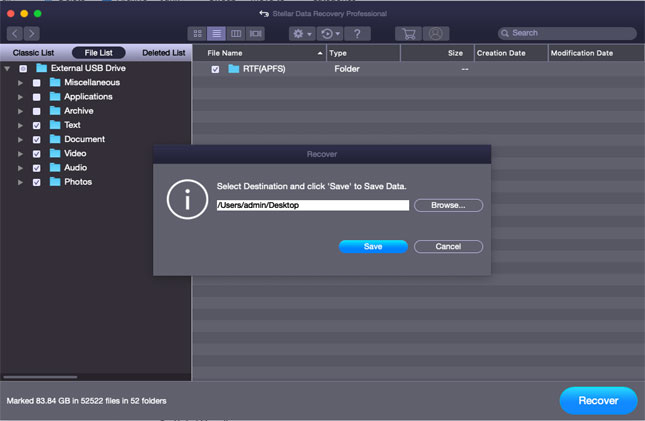 Stellar Mac Data Recovery software recovers data from MacBook Air or MacBook Pro, Mac Pro, or any other macOS device. The software is compatible with the latest macOS Big Sur 11 or Catalina 10.15. Further, data recovery on Mac becomes seamless with the help of Stellar Mac data recovery software.
Wrapping Up
Whether on vacation or business travel, loss of important data can occur anytime. It is best to prep yourself in advance to overcome critical data loss situations on the go. Follow the precautions shared in the post to safeguard your Mac data from loss or theft during travel.
Ensure that you install the best Mac data recovery software before leaving for the trip. Stellar Data Recovery Professional for Mac is one of the most reliable companions in such situations. If you forget to download a data recovery software, you can simply connect your Mac to a secure Internet network and then download the software. It's always a safe and quick solution to restore all type of lost photos, videos, documents, pages, emails, etc.